A Cure For The Common Misunderstandings
About Financial Markets
By J.R. Fibonacci, founder of Stop and Go Investing

"Jefferson Fibonacci"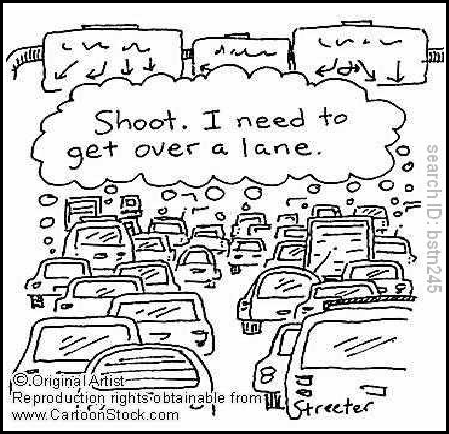 I remember a few years ago I was visiting a big city and driving on an interstate highway with three or four lanes of traffic all going to the same direction. On the early evening of a weekday, the lane of traffic that I was in might abruptly slow down to a speed of about 10 miles an hour or even stop, while another lane of traffic next to me might be going 50 or 60 miles per hour.
I was eager to get out of my lane and get in to one of the lanes going faster. Sometimes the faster lane was so much faster than my lane that I could not safely dart in to that lane and accelerate up to the speed of that lane. Sometimes, there was a big enough gap in traffic in an adjacent lane, and I would dart in safely. Then, sometimes that "faster lane" would also slow down!
Soon, I learned to expect traffic like that in the early evening of a weekday on those particular roads. I called that particular form of "stop and go" traffic (occasionally being stuck in a slow lane next to a faster lane) by this term: "lane lock."
"Lane lock" is similar to "grid lock," which is a term that I actually did not fully understand until researching it a moment ago. Gridlock is when all four intersections around a city block are blocked by traffic, with no easy way for any intersection to empty because all three other intersections are also blocked.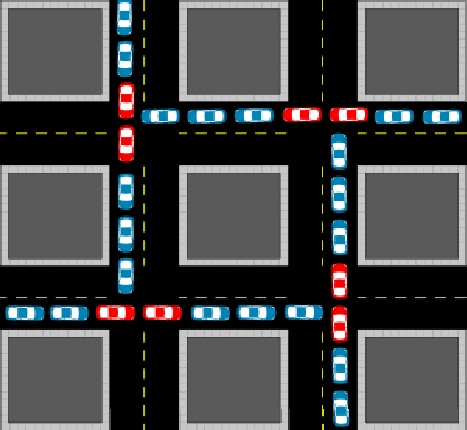 So, as I was sitting in the slow lane looking for a gap in an adjacent faster lane, I recognized that what I was experiencing was similar to what many investors would be experiencing soon: being locked in to their positions. Many would be surprised to find that they could not get out of the lane that was slowing down, possibly to a dead stop.
By the way, I was in Phoenix, Arizona, which was one of the most booming markets for real estate in the US recently, but also the region of some of the biggest declines. Several years ago, the average time to sell a home in Phoenix was 2 weeks after listing it for sale. Now, many homes for sale there have been listed for sale for over a year (so far).
It was one of the fastest markets in the US for selling a home. Now, it is one of the slowest. By June 19, 2008, more than half of the single family homes in Phoenix listed on the MLS (which excludes FSBOs and many foreclosing homes) had been listed for more than 100 days, which is about seven times as long as the prior average of 14 days.
While this may seem remarkable to people unfamiliar with the Phoenix real estate boom, the average time from a new listing to an accepted offer was actually as short as 14 days. Consider what that sevenfold increase in time would mean to you if it took seven times as long for a traffic light to change, or seven times as long for you actually speak to a live person when calling one of those toll-free customer service phone numbers, seven times as long to wait for a response from 911 or on an emergency room visit, or seven times as long for mail to get from one place to another.
Well, then overnight mail would take at least a week to arrive. That kind of sevenfold increase would effect a lot of other business, wouldn't it? In Phoenix, that is not just an extra 86 days, but an end to business as usual in general, like a traffic jam blocking an intersection, except much bigger.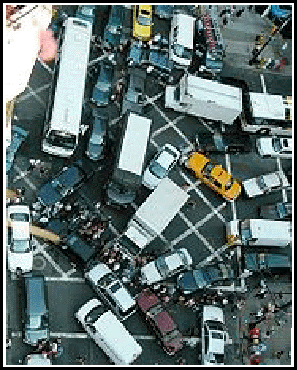 Note that in the above image near the bottom, there is a string of pedestrians walking across the intersection. That traffic is not going anywhere for a while, and if an emergency vehicle came along with sirens blaring, even that vehicle might take a while to get through that intersection.
That reminds me of this "Hey, I know: let's do an emergency rescue package for the financial crisis!" Consider that lane lock and grid lock are not permanently resolved by a minor "emergency intervention." The issues in the US are not exclusive to the US. The global economic gridlock cannot be renewed by a single nation changing lanes, even if it were possible to change lanes at this stage (and changing lanes might be a very favorable initial adjustment- though, in this analogy, consider that the US is the lane).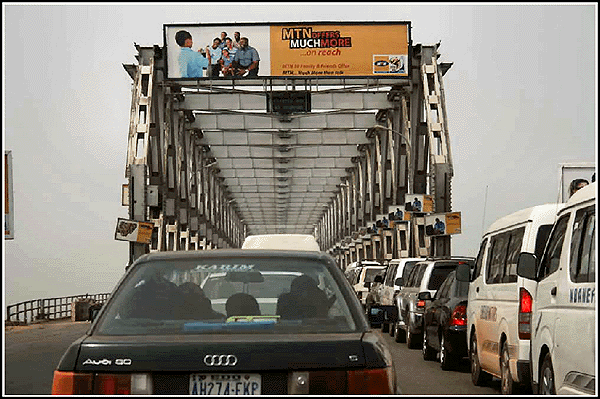 So, the sevenfold increase as of mid-2008 of how long homes are on the market in Phoenix may not have been the end of the new trend in real estate, but just the beginning. Phoenix homeowners have been stuck in a slow lane which is getting slower, yet they are not alone.
Yesterday, I read that the US homeowners who have mortgage debt on their homes were surveyed in February 2009 and 30% of those surveyed indicated that they believe the current fair market value of their home is below their outstanding debt on the home. In other words, the only way they could sell their homes would be if they paid their lenders the full difference between the price and the remaining debt owed. Consider that many of those "homeowners" (or home borrowers) do not have the resources to be able to afford to sell. Their lane has come to a complete stop. They cannot afford to sell. Let me repeat, they cannot afford... to sell!
In April 2008, according to the Director of Arizona State University's Realty Studies program (see Phoenix home sales report for May 2008), the 1,825 foreclosure sales were 1/3 of the total real estate transactions in Phoenix. Many of those foreclosing homes go back to the bank, which means there were no qualified bids at the foreclosure action. Again, this sort of data does not indicate the end of a housing decline, but the acceleration stage.
Now, let's go back to the gridlock analogy. The traffic of prospective home buyers has been slowing down like a blocked intersection or a bottleneck. More and more home borrowers are stuck in homes that they cannot afford to sell.
Could that "blocked intersection" have something to do with stock prices plummeting or oil and silver prices plummeting? In other words, do people who are struggling to afford to stay in their homes sometimes sell their other assets in order to stay in their homes? Look around the world and see the same answer in the US, UK, EU, and Asia: yes!
What other markets are bottlenecking besides real estate sales? How about the job market? As more and more companies face bankruptcy worldwide, there are more and more people looking for less and less jobs. As their revenues drop, what happens to their spending and their borrowing? As their revenues drop, what happens to their savings and investments? They sell, don't they?
If you answered "no," I'll give you another second chance. Look at this chart below and consider what each of these lines indicate: DJR (in black) is the Dow Jones index of prices for the US Real Estate market, and when it plummeted in late 2008, so did prices of commodities (in blue) and prices of US stocks (the pink line is the 100 biggest companies in the US and the tan line is the price of the entire US NASDAQ stock exchange).
In early 2008, I published forecasts of a peak in commodities prices (oil in particular, but also silver and gold and so on), which I projected would be followed by an acceleration in the decline of stocks since 2000 and real estate since 2007. You can see what happened next.
Consider it like the lanes of a highway. The real estate lane was gaining speed into early 2007, then slowed down. Traffic began sliding over in to the commodities lane. By late 2007, the stock lane, which had been rather steady, started to slow down, while the commodities lane had totally recovered from the slowdown in 2006 and was going faster than ever... for a while.
By mid-2008, all three lanes were losing speed fast. Everyone was trying to get out of their own lane which was slowing down. However, some of the adjacent lanes were also slowing down.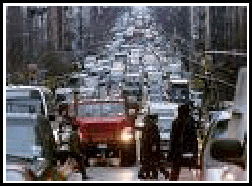 Of course, the traffic analogy only fits a few aspects of what has been happening in investment markets. A few years ago in Phoenix, there was a shortage of gasoline because a huge fuel pipe was not flowing. Gas prices soared by more than a dollar a gallon almost overnight. More importantly, gas stations ran out of gas completely. Traffic declined as people adjusted with being more conservative about traveling.
That example of a sudden decrease in fuel is actually more like what is happening in global investment markets as baby boomers worldwide approach retirement and credit markets worldwide adjust to the predictable contraction in credit for all these retiring baby boomers. I know what you are thinking: we can just pass a law that they cannot ever retire. Consider that alleged solutions like that do not resolve the basic issue, but only delay the issue, even if proposals like that could work.
Among the more basic issues is this: the US has less than 5% of the world's population, but uses much more of the world's resources than 5%. If the US soared to wealth and superpower influence on the back of a single market, that market would be oil. The oil industry began in the US and led the US to economic prominence by the early 20th century.
Currently, 25% of the oil consumed in the world is consumed in the US. That, however, only continues smoothly as long as the US has much more wealth than the rest of the world, so that they give us oil in exchange for some of our surplus wealth.
What happens when the US runs out of surplus wealth to trade for oil? I know: the US could invade and occupy any country that has a lot of oil relative to their military strength.
OK, then when that "temporary solution" stops working, then what next? What happens for other countries that depend on trade with the US?
Well, what happened in the year 2000? The global credit bubble began to burst. That is why stocks prices throughout the world declined.
In 1999, oil was $11 a barrel. By 2008, it was $147. That rise was largely because the US consumers of oil had to compete against consumers of oil elsewhere in the world in places that were economically outperforming the US. By 2008, the US could no longer compete. Oil prices fell 70% across several months.
With the US unable to keep out-bidding the rest of the world for oil, the global credit bubble finally burst completely. Gridlock emerged in global credit markets. Lane lock occurred for literally millions of home borrowers just in the US. Many of them simply cannot afford to even sell. They are stuck in their positions, even as real estate markets in general continue to operate smoothly... for now.
Can there be a political solution to this? Couldn't all of these debtors who owe however many billions of dollars more than their homes are worth just get bailed out with a quick re-distribution of a trillion dollars from all the Americans who can easily spare a million each?
Well, probably not. It would take a million millionaires donating a million dollars each to make a trillion dollars.
Is that possible? Sure, even if there are not a million millionaires in the US, but even if there was, a political intervention like that would be a revolution (as in war). However, clearly the US population is okay with warfare: just look at the number of foreign countries in which the US currently has active military bases. It's a pretty vast empire.
But would it actually save the credit bubble or the housing market to violently take a million dollars from a million millionaires (assuming we could find that many)? It absolutely would for sure, well... except for just one minor thing.
Many of those million people who would be donating (or taxed) a million dollars each might also own homes. They would have to come up with a million dollars each and that would mean selling things like their homes and stocks and retirement savings and businesses. That would be a great idea for how to resolve a financial panic, except for the one minor detail that it would definitely cause a financial panic.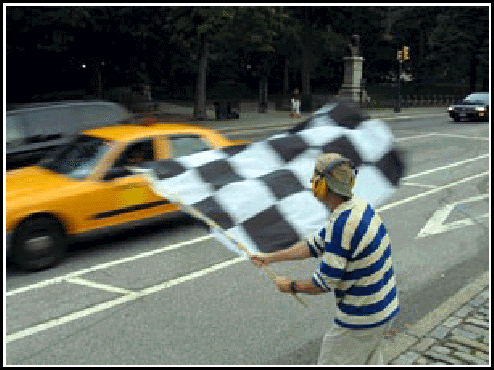 Welcome to grid lock. Sincerity on the part of the drivers in the other cars does not prevent grid lock. Politicians and political advocates may be sincere, but their proposals generally look to me like great ways to make things much more catastrophic and chaotic in the long run.
Here's an alternative. I'll give you the answer first in terms of a traffic analogy, then in terms of actual investments.
Consider that "stop and go" traffic is just a simple reality sometimes. The reality is not really a problem in general. You either plan for your trips to take longer if you are traveling in those times and places, or you schedule your travels for other times and places.
What about the 2 mile trip to the emergency room that takes 20 minutes? Well, if you are waiting there seven times as long before they are ready, anyway, then you won't even notice how long it takes to get there.
By the way, emergency rooms within 15 minutes of every person everywhere is not a civil right. There are countries that only have a few hospitals in the whole country, and no super highways at all. (Those people really should pass a law creating a million millionaires overnight and forcing them to stay and build roads, don't you think?)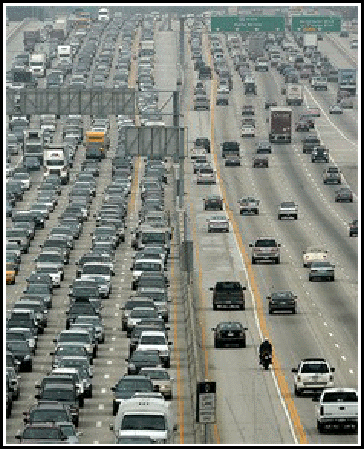 So, stop and go traffic in investing markets is also just a simple reality. Instead of being surprised by occasional "stop and go" traffic, consider it an opportunity.
Exit out of lanes in which there are so many cars going so fast so close to each other. Those lanes are dangerous and stressful. It is better to experience lane lock than a collision.
Six years ago today, on 3-3-03, I published my first investment forecast: (http://www.gold-eagle.com/editorials_03/hunn030303.html). I cautioned that:
"real estate has not yet joined [stocks] in a decline of prices fed by selling (and foreclosing). Unless you have a very specific reason to believe that real estate will outperform all other investments for several years, you may deem this prime time to liquidate investment property (for use in more lucrative markets).... As with liquidating real estate investments, unless you are clear that dollars [which had just fallen by 20% in 18 months on foreign exchange markets] will outperform every other currency and every other investment in the foreseeable future, you may deem this prime time to join the ranks of those who have been re-allocating their assets from dollars to something more stable."
I also noted that "commodities have been the best performing investment for the last few years" and that the single best-performing investment at that time was the US stock sector HUI, which had rose 250% in 18 months from late 2000 to mid-2002. It was up over 1300% by 2008.
Except for oil's recent 1200% gain in 9 years, no other major investment lately has come close to HUI's performance. While US real estate rose into mid-2005 nationwide and all the way until early 2007 in most of the US, note that it was easy to exit real estate still in 2003, but for those who are a couple of years late for the trend reversal, it may not be so easy to exit that investment.
Instead of concentrating in a dangerous lane (like bank-financed real estate speculation), I continue to recommend "stop and go investing" in which the investor is willing to occasionally exit from any particular investment, consistently pausing for an assessment of traffic. There are times to invest in real estate, and times to invest in oil, and time to invest in a stock sector that is rising over 1300% in several years... but those times stop and start. There are even times to leave investments in cash or bonds, like most of 2008.
For those who do not have the ability or interest in identifying what investments are best at any given time, but who wish to avoid a continuing of the losses of the last year or two, I recommend partnering with a competent financial specialist, in particular, me personally. Unlike other arrangements, partnering implies a vested mutual interest in which the compensation of the partner is directly proportional to the performance. Those who have settled for relationships with less incentive for competence and integrity can remain subject to the losses produced by those relationships... or explore a favorable alternative.
The long-term trends mentioned in this article are only a brief summary of the many easy and obvious trades of recent years, but unless you already knew all of these, you probably have no appreciation for the political changes predictable for the US and other debtor nations in the near future. You can have the security that is only available through prudence and integrity, or you can continue to rely on the hopes that the insurance programs you may have once depended on blindly... will magically continue forever, of course, except for AIG. That was just an exception... which probably only proves the rule.
And if other insurance programs collapse, well, those may also be just exceptions. By the way, before long, after enough exceptions "prove" the old rules, those exceptions are the new rules.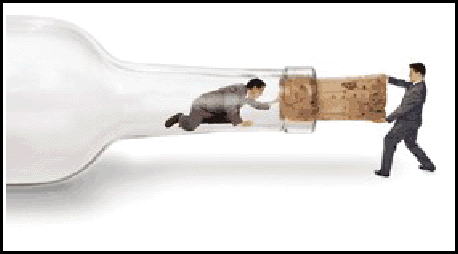 Contact J.R. by email at: 144jr144@gmail.com