Goldco Gold IRA Review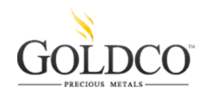 Rating
Goldco were founded in 2006 and is based in Woodland Hills, California, Goldco came 528th out of 5000 in the Inc. 5000 listing for 2016.
Fees & Costs
IRA set up fee of $290 covering first year storage. Minimum investment of $25,000.
Track Record
With ten years of service, Goldco have earned their spurs in a very competitive environment.
Service Values
Goldco offer a full IRA package covering gold IRA rollovers and 401K transfers.
Security and Storage
They offer gold Storage at Delaware Depository.