April Gold Needs One More Inch
It's late Monday night and April Gold has stolen up on the 1237.70 'external' peak (see inset) that I wrote here yesterday was crucial to the short- to intermediate-term picture.  The so-far high has precisely tied the peak, but it would be hard to imagine the futures coming this far without mustering the tiny push it would take to get past it. That would refresh the bullish energy of the daily chart, shifting our attention to election night's watershed peak at 1343.90.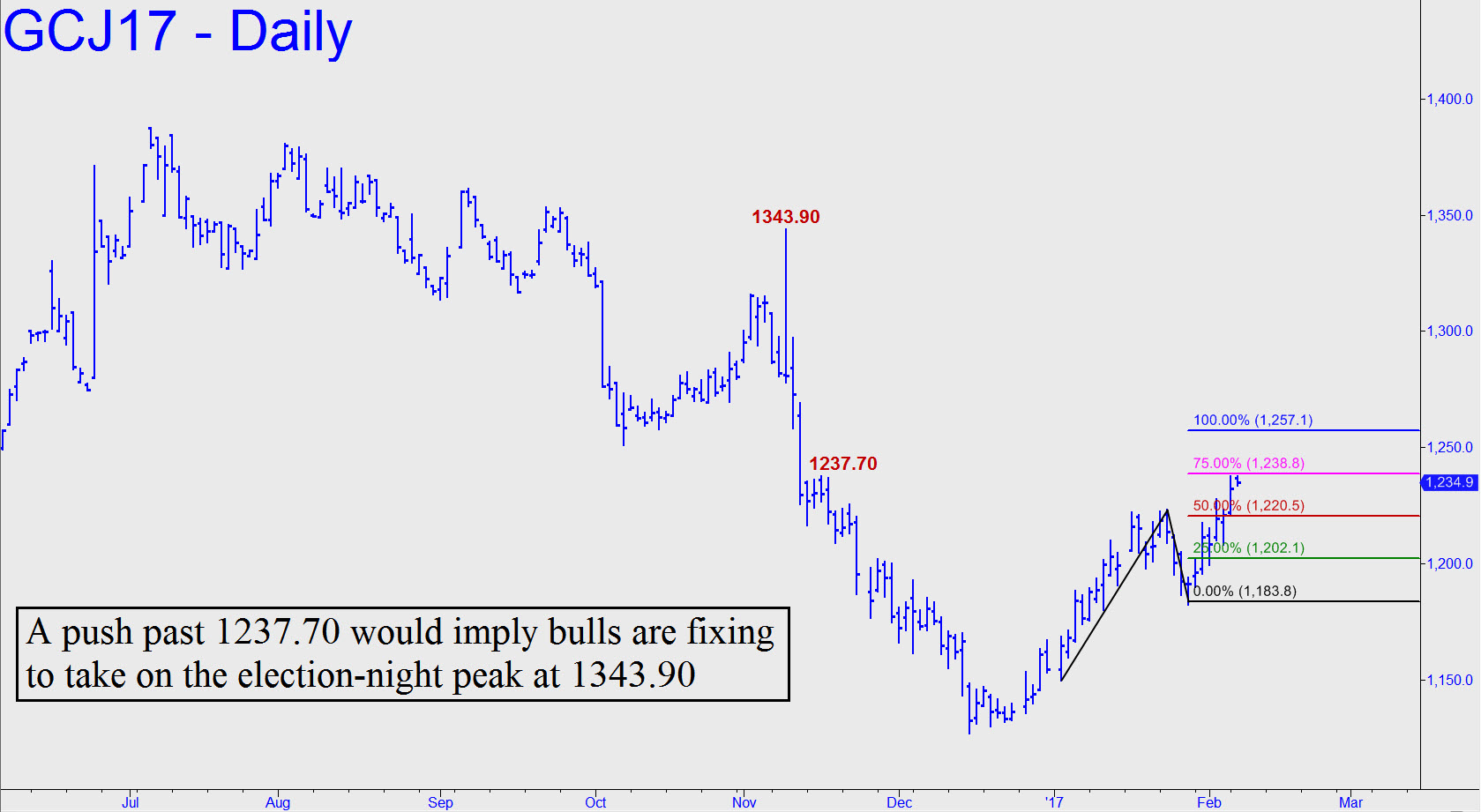 First things first, though: Assuming buyers can get past the 1238.80 'secondary pivot' of the pattern shown, a two-day close above it would put the 1257.10 target solidly in play over the near term. As always, an easy move through so clear a Hidden Pivot resistance would be telegraphing a continuation of the trend.
********
If you don't subscribe, click here for two weeks' free access to Rick's Picks, including daily, actionable 'touts', round-the-clock updates, impromptu tech analysis sessions online, and a chat room that draws experienced traders from around the world at all hours of the day and night.