Gold Price Cycle Update
GOLD WEEKLY- As you will see in the Gold Weekly Chart we are beginning week 16 of our weekly cycle, on average a weekly cycle lasts anywhere from 20 to 30 weeks (similar to daily cycles). This weekly cycle peaked at week 11 technically making this a right translated cycle. Right translated cycles should hold above their previous cycle low ($1,130.40), I anticipate this current cycle to do the same. Weekly cycles have been running approximately 21-22 weeks as of late, if this pattern holds we will have a timing window of early to mid-April.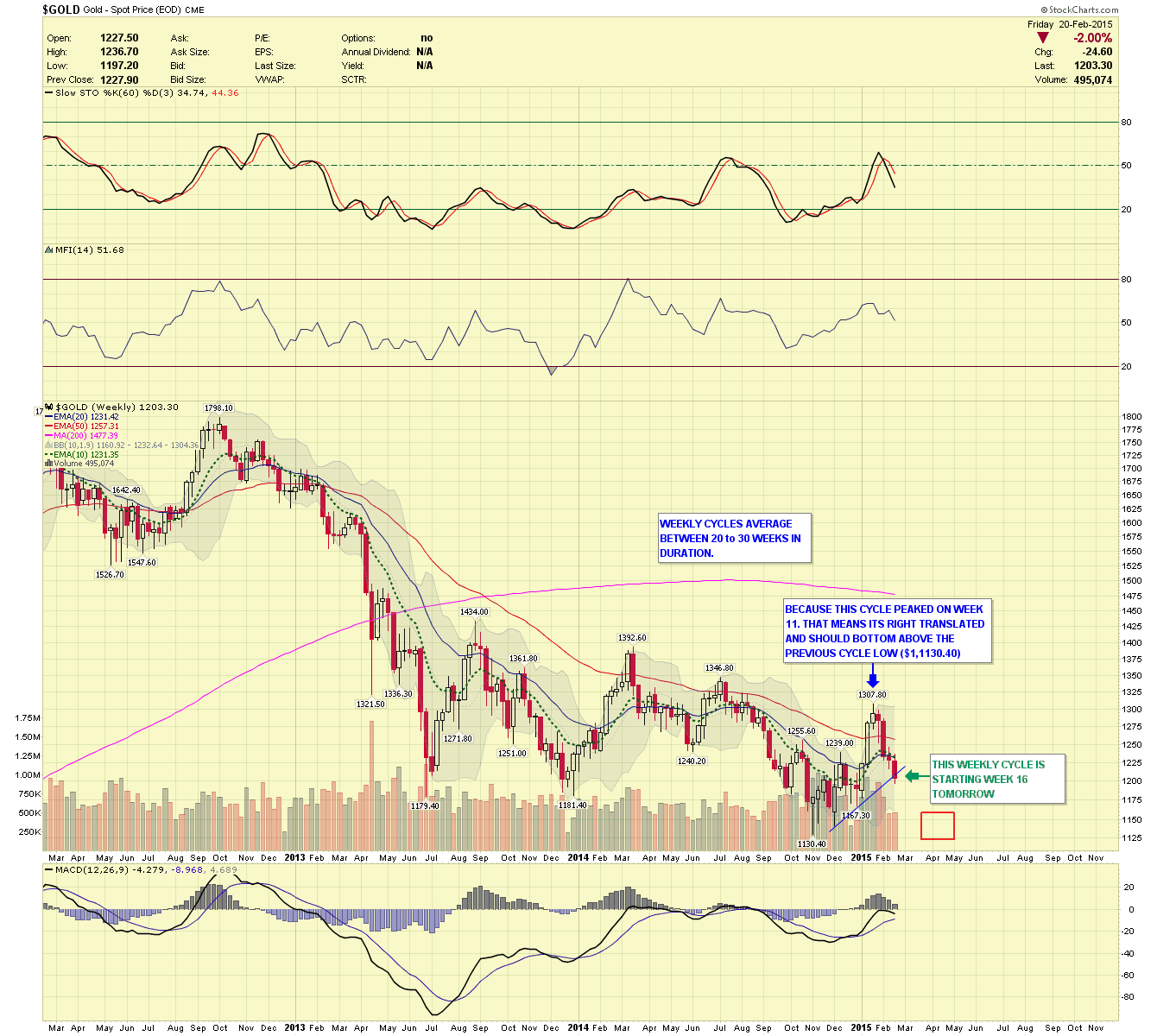 GOLD DAILY- We are increasingly oversold on the slow stochastics (very top indicator), which should lead to a bottom. However, the long-term slow stochastics is yet to reach oversold. In late March of last year, those indicators were in a similar alignment, leading to a bounce up in price and then a slow grind down into the weekly cycle low. Technically, Gold hasn't breached the previous low of $1,197.20, meaning a close above $1,214.00 or so would give us a confirmed low. Any bounce we get should be contained by the 200 day moving average (currently @ $1,250.24).
SILVER DAILY- As with Gold any move higher should be contained by the 200 day moving average, silver did, however, make a slightly lower low on Friday. As it heads lower over the next few weeks, it too should hold above its previous weekly cycle low of $14.15.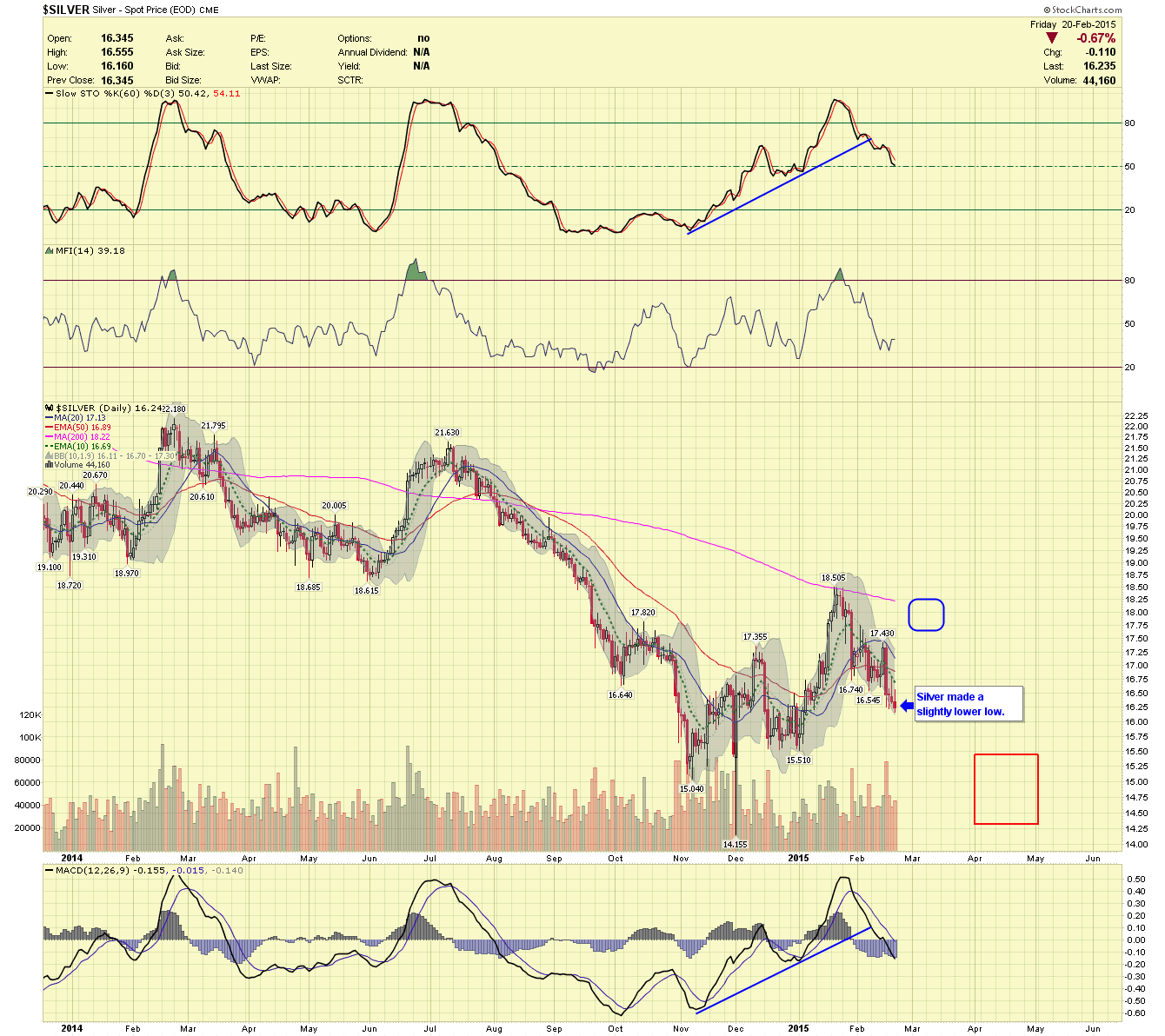 GDX DAILY- There are just a couple things to point out regarding GDX. First, A little positive divergence has been building over the last two weeks and second, the low from two days ago is holding for now.
RIC MONTHLY- Richmont mines has been up over 300% since its November bottom. I would like to look into the fundamentals as to why they are so severally outperforming. If/when they pull back it might be an attractive gold mining play.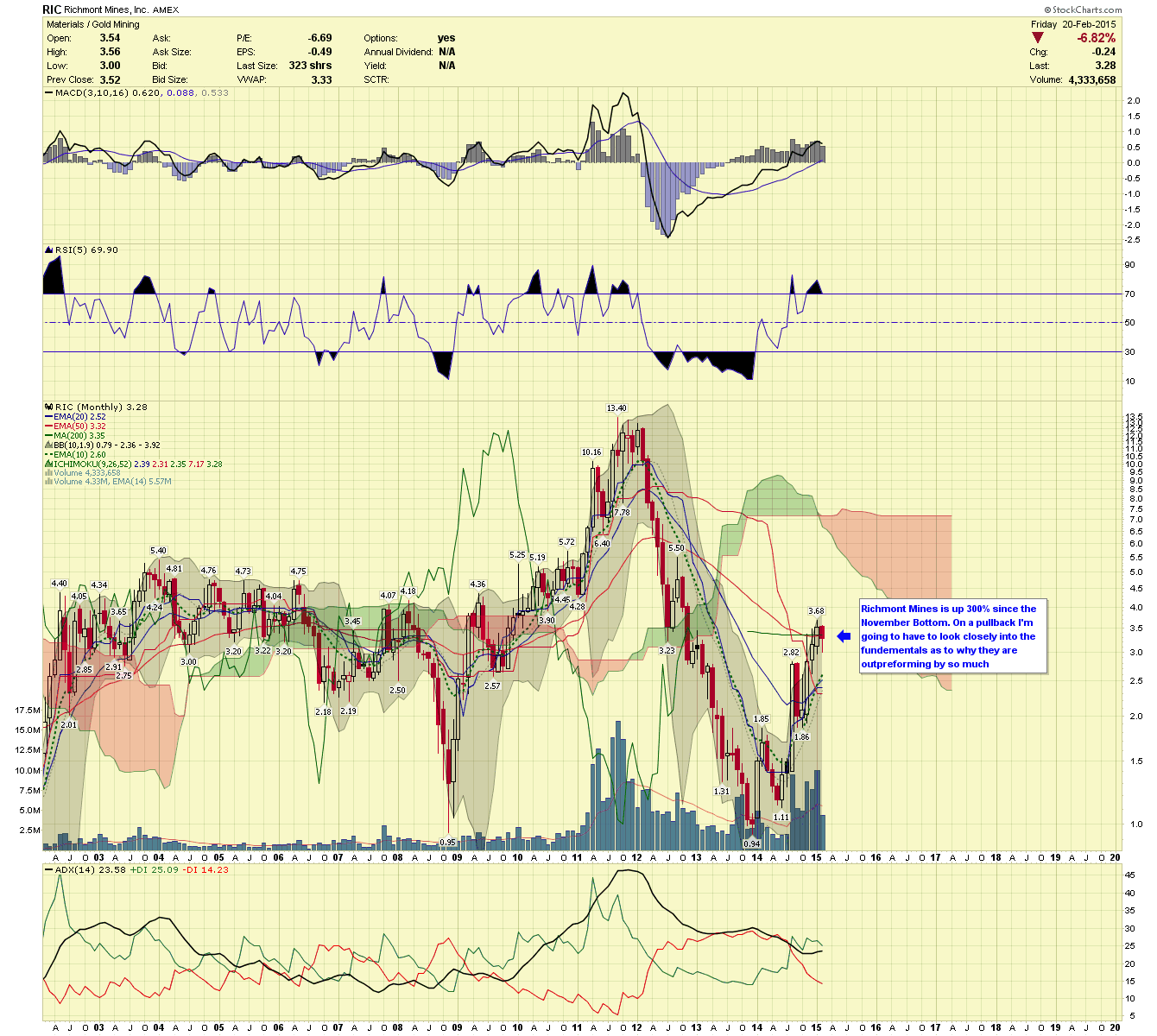 ******** 
Chartseek is running a Free Two week trial to our Basic Newsletter this week!
Courtesy of http://www.chartseek.com/