Gold Price Forecast: Plunging Sentiment Could Trigger Intense Snapback Rally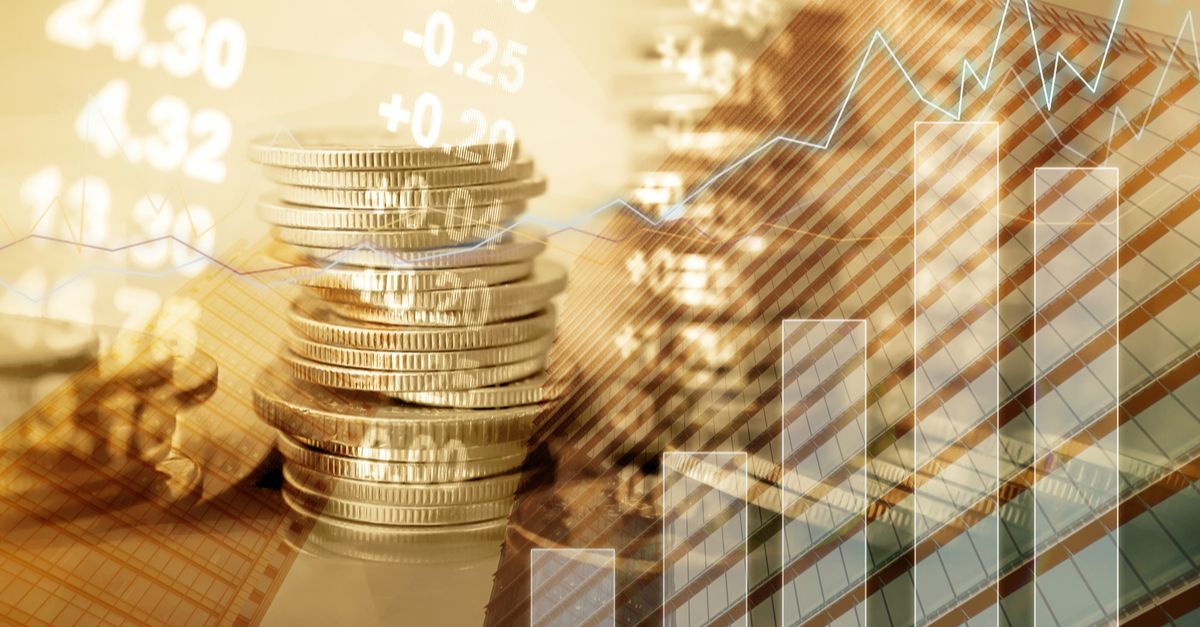 Precious metal plummeted on Monday after Biden reappointed Powell to the Fed.
Prices are dropping into a cycle low and should find support in the coming days.
Sentiment may finally be shifting in golds favor. I see the potential for a strong snapback rally heading into 2022.
Consumer Shortages 
If you haven't had a chance, check out the 60-minutes special on the Supply Chain Crisis. It paints a potentially grim picture for the Holidays. Small suppliers are struggling to get inventory. If this is their time of year to turn a profit (black Friday), how will they fare if they have nothing to sell?
Consumer Sentiment
With used autos at record prices, housing unaffordable for new buyers, and inflation at 30-year highs - no wonder sentiment is tanking. In the chart below, sentiment dipped below the 2020 pandemic bottom and is near a 10-year low.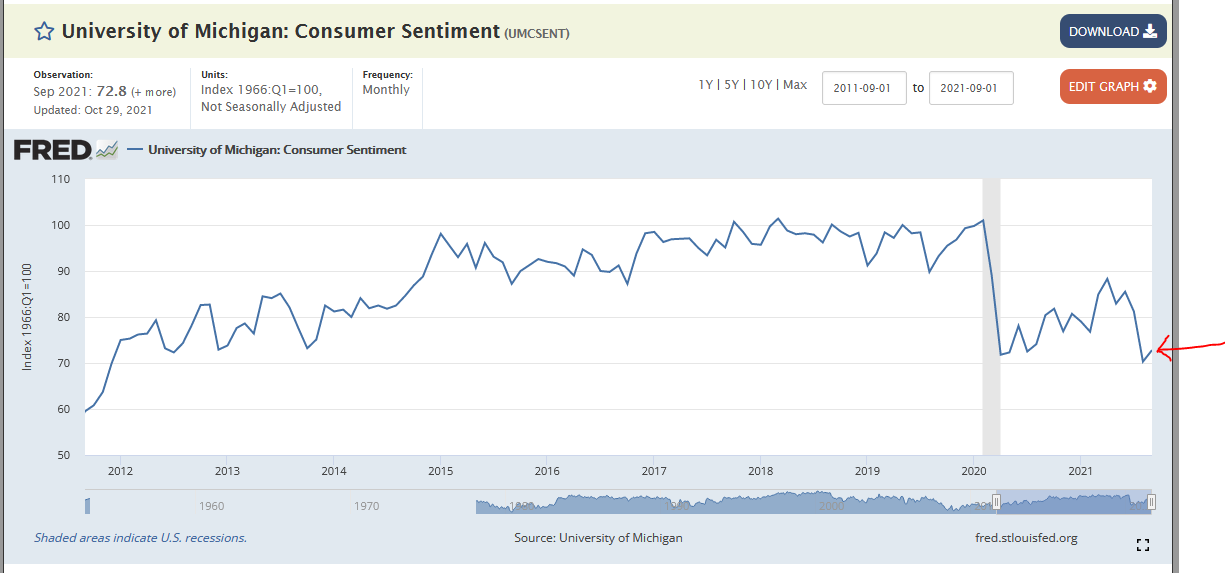 Vaccine Effectiveness
According to Public Health England, ages 40 to 80 are on average 40% more likely to contract Covid-19 than the unvaccinated. Granted, this is just a snapshot of weeks 33 to 36 of the pandemic, but it makes you wonder...why force vaccines on citizens if they don't slow or stop transmission?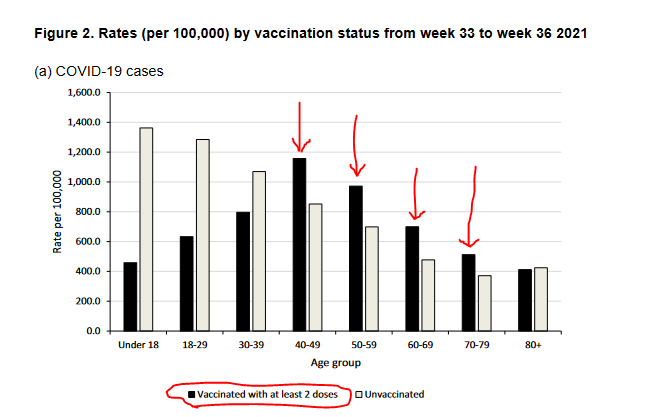 Note: The same data shows vaccines have proven effective against hospitalizations and death, just not transmission. 
Markets Amiss
If you told me annual CPI in the US was 6.2% and the 10-year Treasury was yielding just 1.65%, I'd call an ambulance...for you are clearly having a medical emergency. 
It makes zero sense. How can 10-year paper be paying -4.55% below inflation, and gold is not soaring? Mind you, "real inflation" is probably double the government's watered-down version, so that makes it even more outrageous.
With real returns deeply negative, gold should be trading at new all-time highs, in my opinion. 
Because it is not, prices may be setting up for a tremendous snapback rally out of the next low. 
As social tensions rise over consumer shortages, eye-popping inflation, and vaccine mandates - gold should begin to shine in December.
Gold Price Daily Chart
Gold prices peaked in mid-November, forming what appears to be a triangle pattern. Cycle-wise, I'm expecting a bottom between now and the first week of December. It feels like we are one news event away from a sharp reversal higher. Prices would have to break below $1720 to represent something more bearish.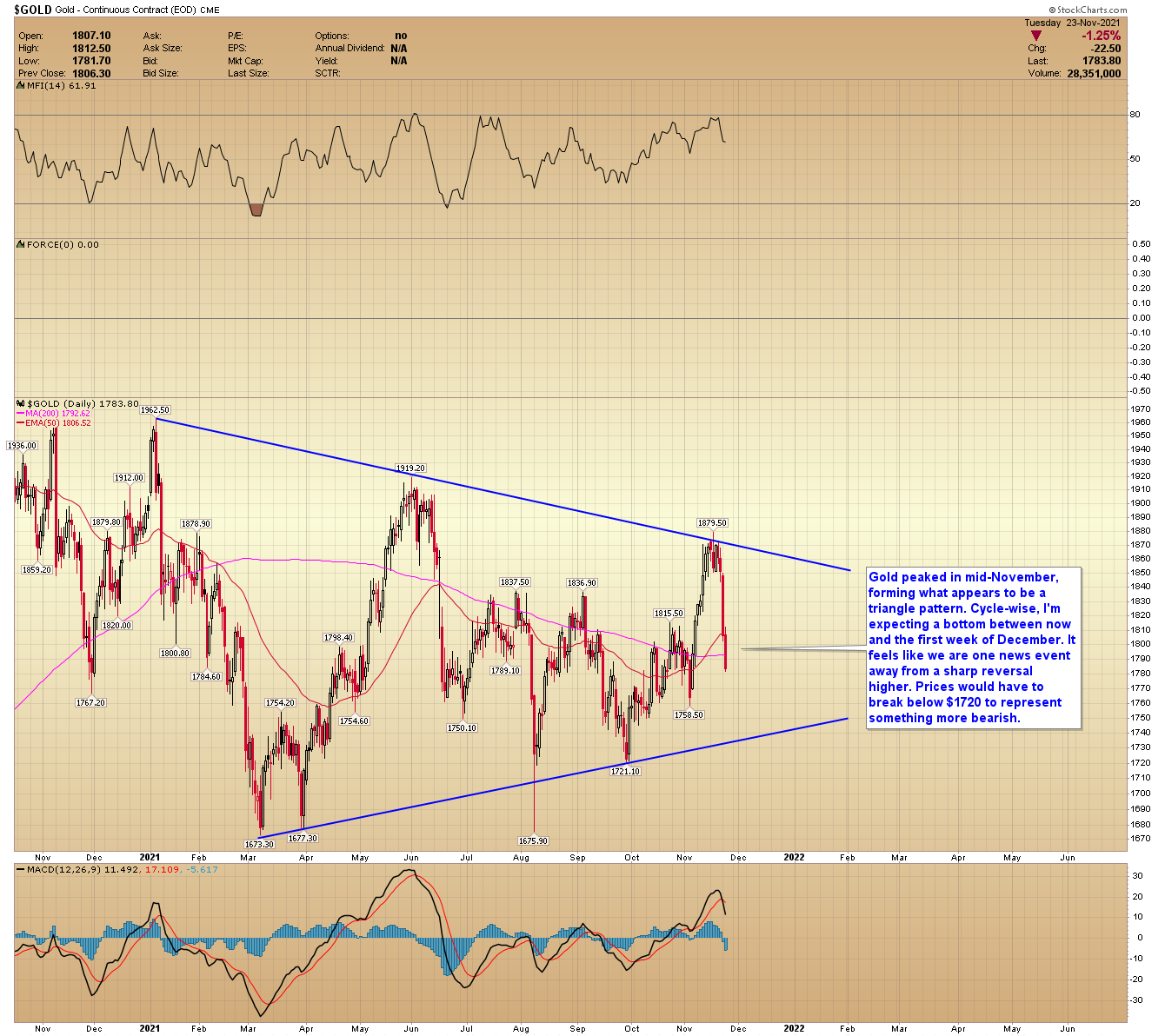 Gold Cycle Update
Biden kept Powell in charge of the Fed, and gold prices are correcting into a 4-month low (pink arrows). The shorter 36-day cycle (light blue) is also due around now. With gold prices already below $1800, it looks like prices may come down to test the lower triangle boundary near $1740. Given this scenario, I suspect gold will bottom between now and the December 3rd employment report.
Note: We had a similar dual-cycle in late November last year. Provided accelerating inflation data, I suspect gold will break upward from the triangle pattern in late December or early January 2022.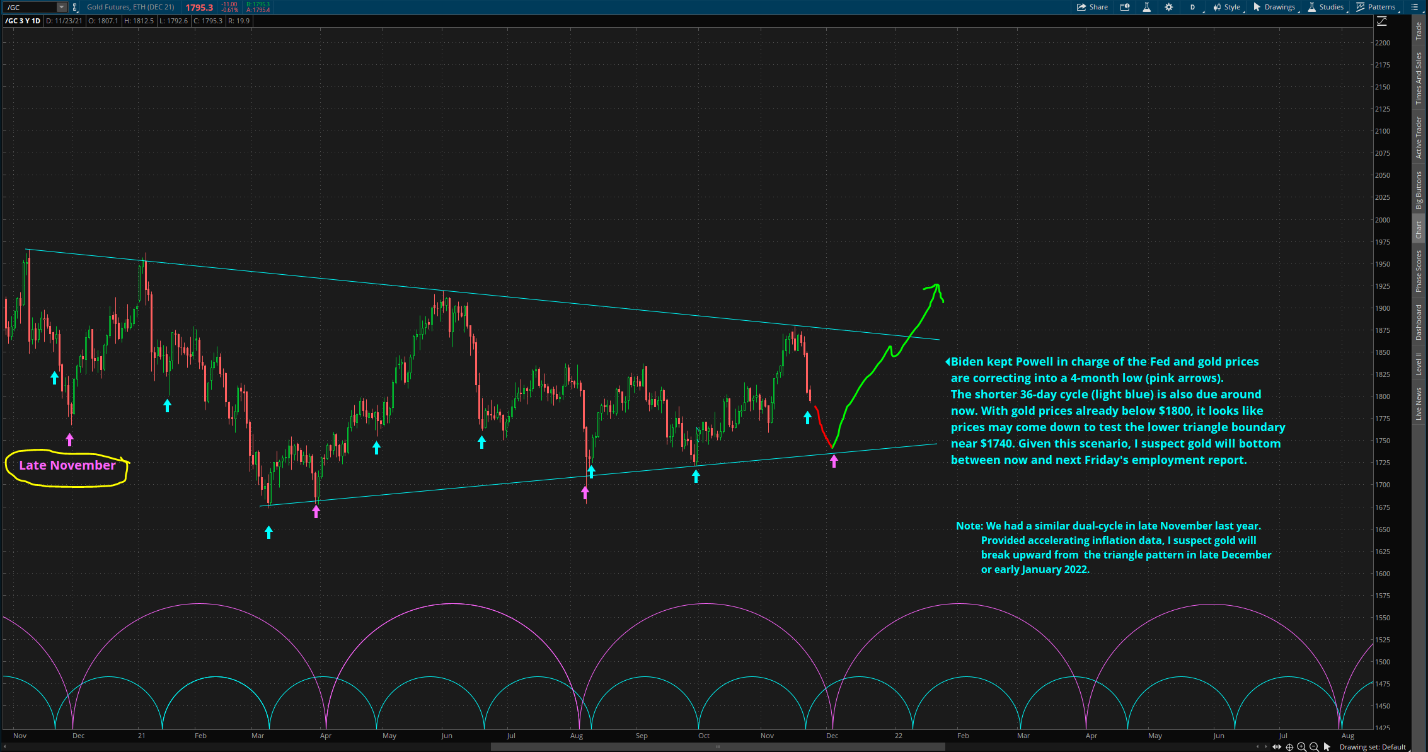 Bitcoin Daily
Bitcoin is consolidating just above the $56,000 level. Near-term, prices need to break above $62,000 and then above $70,000 in December to support new all-time highs.
A continued breakdown below $56,000 would open the door for a retest of $48,000, with final support arriving at $40,000.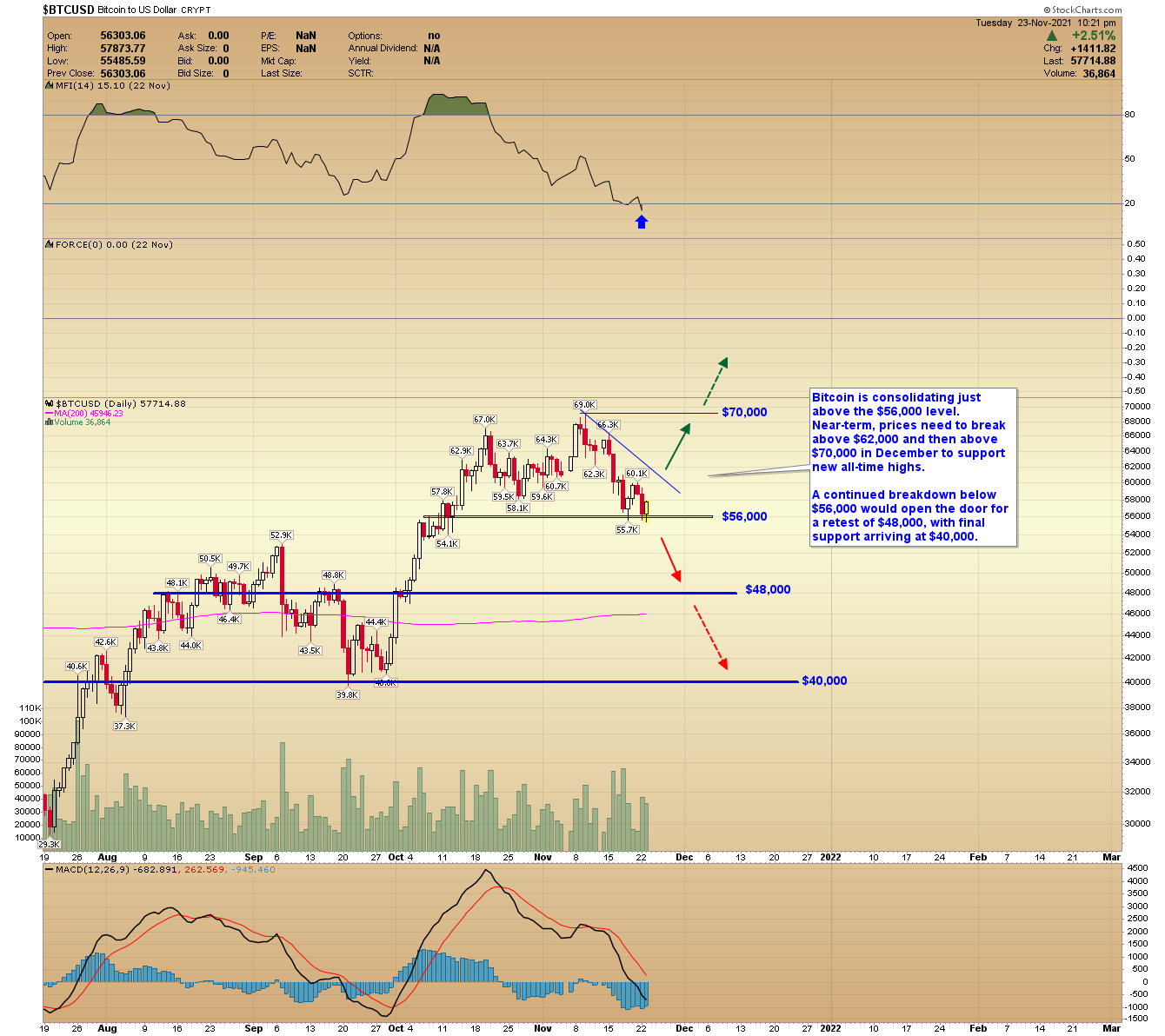 Have a safe and pleasant Holiday!
AG Thorson is a registered CMT and expert in technical analysis. He believes we are in the final stages of a global debt super-cycle. For regular updates, please visit here.
********