Gold Universe Breaks out!
Change is in the wind. The ratio of the gold shares to the gold price has now given an unequivocal buys signal - as can be seen from the following 3% X 3 box Point and Figure Chart (courtesy stockcharts.com)
The gold price also broke up - as can be seen on the traditional 1 point X 3 box reversal chart below -which is calling for a price target of $905 per ounce.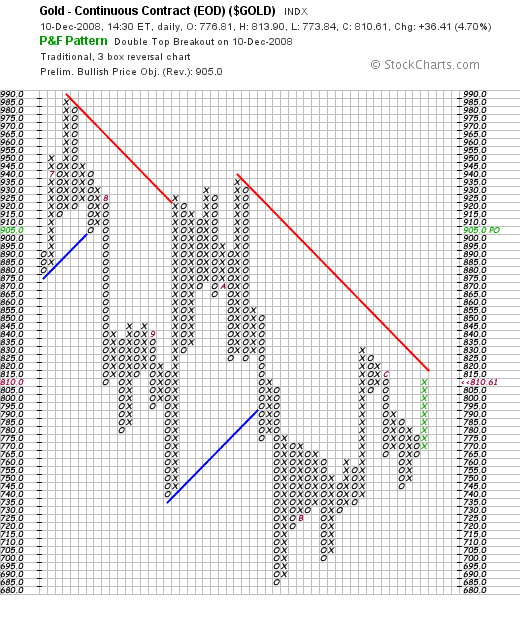 Interestingly, the target as shown on the less sensitive 3% X 3 box reversal below is $1,045.60 per ounce - and (should it be reached) this would represent a breakout to a new all time high.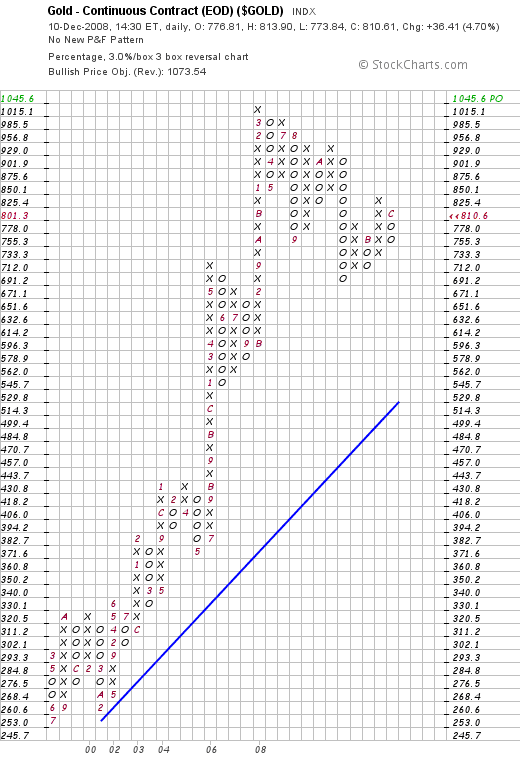 The chart below gives some perspective. (Courtesy bigcharts.com)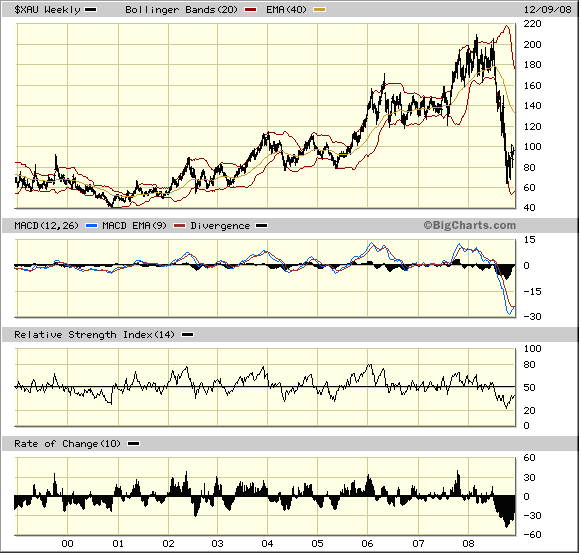 What this chart shows is:
Gold shares are seriously oversold
All the oscillators are calling for a rise in the $XAU
Even a technical bounce from these levels could give rise to almost a doubling in gold share prices before the upper boundary of the downward pointing Bollinger bands is reached
In context of a gold price that is now starting to give buy signals, and a ratio of gold shares:gold price which is also giving buy signals, it seems that there may be significant upside potential for gold shares to catch up with the gold price - let alone begin to lead the gold price again.
Conclusion
The gold universe seems to be stirring, and now may be an appropriate time to start paying serious attention. It would not be surprising to see some fireworks in these markets.