Swiss Franc & Gold
Introduction
Most articles on gold mention the inverse relationship between gold and the dollar, or the lockstep relationship between gold and the Euro, very few talk about Swiss franc. Those who have read my articles in the past know that I prefer SF over Euro as a tracking indicator for gold. Because like gold, the Euro has been heavily sold short by the commercials in the past four years, with no net long positions ever taken since this new bull market began. SF meanwhile has been hedged both from the long and short side, correlating closely to the price movement of the bullion.
The Charts
CNL - commercials net long
CNS - commercials net short
The SF price chart is as pretty as the gold chart. All pullbacks are supported by the 200ema, where commercials switch to net long. And when the commercials switch to net short, its profit taking time. How do they correlate with the bullion?
Pretty good wouldn't you say? And with gold stocks?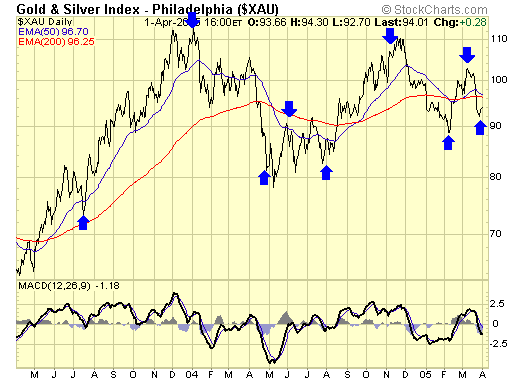 Simple, isn't it?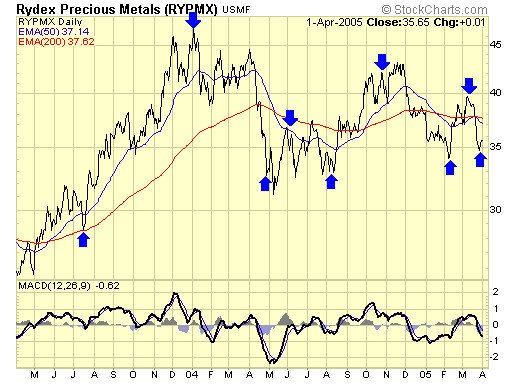 The same with most precious metal mutual funds.
Summary
Perhaps someone in the know can explain why SF tracks bullion so perfectly, and why commercials hedge both ways in SF and yet not in Euro or bullion. As a technician, I'll work this model to death until it doesn't work anymore and leave the story to the story tellers.
Jack Chan at www.traderscorporation.com
2 April 2005