To Bounce Or Not To Bounce…THAT Is The Question
The bounce of the last few days has investors wondering if the bottom is in.
Unfortunately, it very likely is not.
High Yield bonds have lead stocks to the upside. They are now leading to the downside, and the High Yield bond market indicates we have further to fall.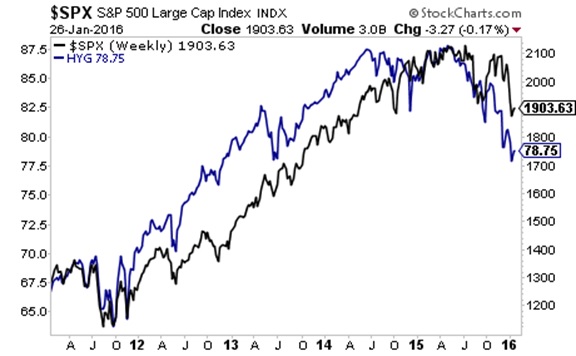 If this is not compelling enough consider that the microcap index, the Russell 2000, which leads the S&P500 indicates stocks have a LONG ways to fall.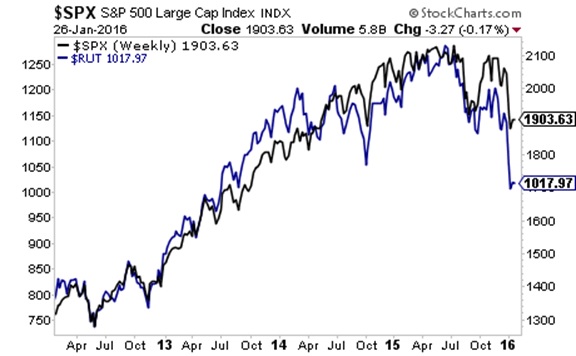 Finally, consider that the S&P500 has broken its bull market trendline going back to 2009 AND cut through critical support (green line) on a monthly basis.
Another Crisis is coming. Smart investors are preparing now.
We just published a 21-page investment report titled Stock Market Crash Survival Guide.
In it, we outline precisely how the crash will unfold as well as which investments will perform best during a stock market crash.
We are giving away just 1,000 copies for FREE to the public.
To pick up yours, swing by:
https://www.phoenixcapitalmarketing.com/stockmarketcrash.html
Graham Summers
Chief Market Strategist
Phoenix Capital Research