Gold At $1925: Key Investor Tactics
In the financial markets, history shows that rather than lots of exciting predictions, mundane preparation for surprise is a much better tool for building immense wealth… wealth that is sustained.
In early 2022, it was unknown if the Dow would tumble to 30,000. 
What was known by savvy investors, is that if it did go there, those who bought would have incredibly high odds of making significant profits very quickly… and of course, that's what has happened.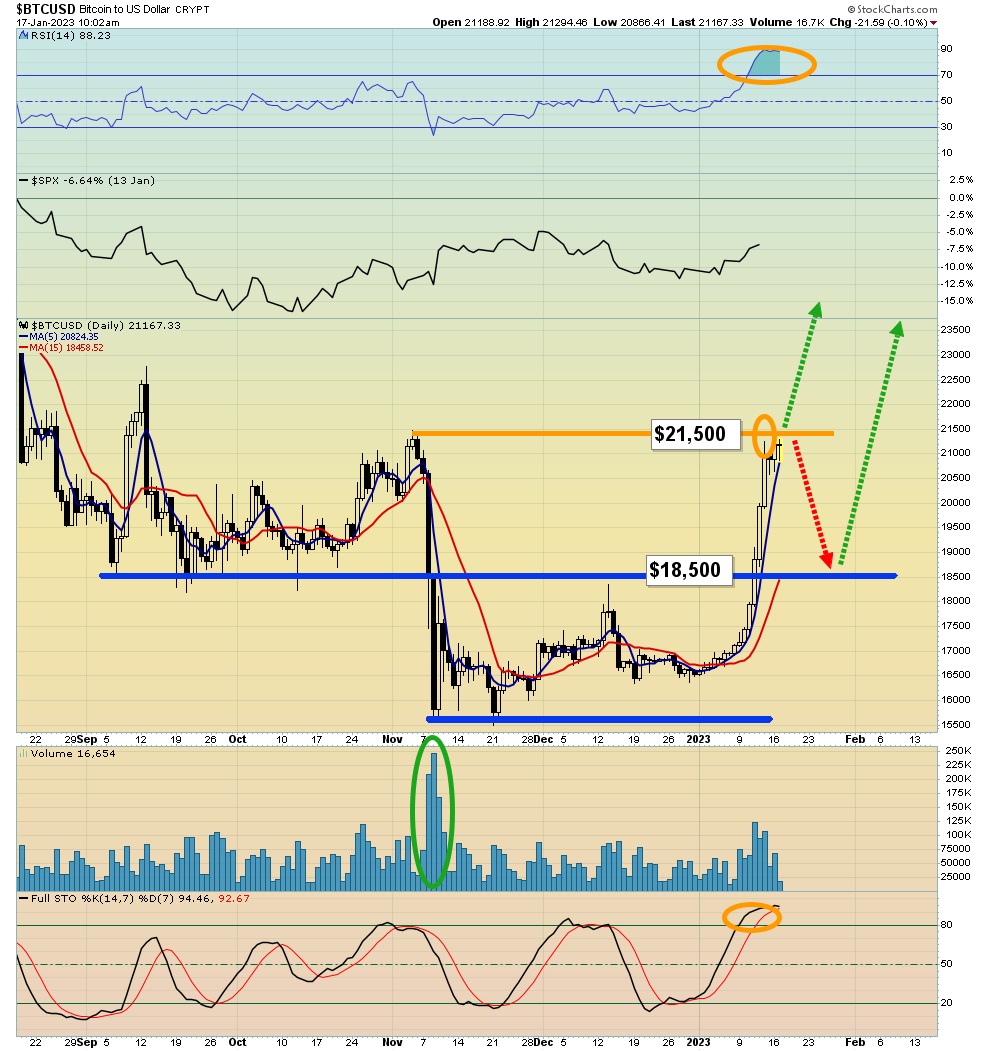 It's also unknown whether the price of bitcoin now rises above $21,500 or continues to stall here.
What is known is that if the price drops to $18,500 it's highly likely to have a nice rally from there.
Most gold bugs are not too interested in crypto or the stock market (and rightly so), but the same "prepare for surprise" tactical approach to the gold market is the key to investor success.
gold chart.
Will gold have a meaningful pullback now? Well, it's rallied more than $300/oz from the $1610 area low, so of course, that's possible, but it may not happen.
If it does, investors could buy at $1880, but that's only about a $50/oz price sale from the $1930 area high. A deeper reaction to support at $1808-$1780 would be more likely to produce a meaningful rally.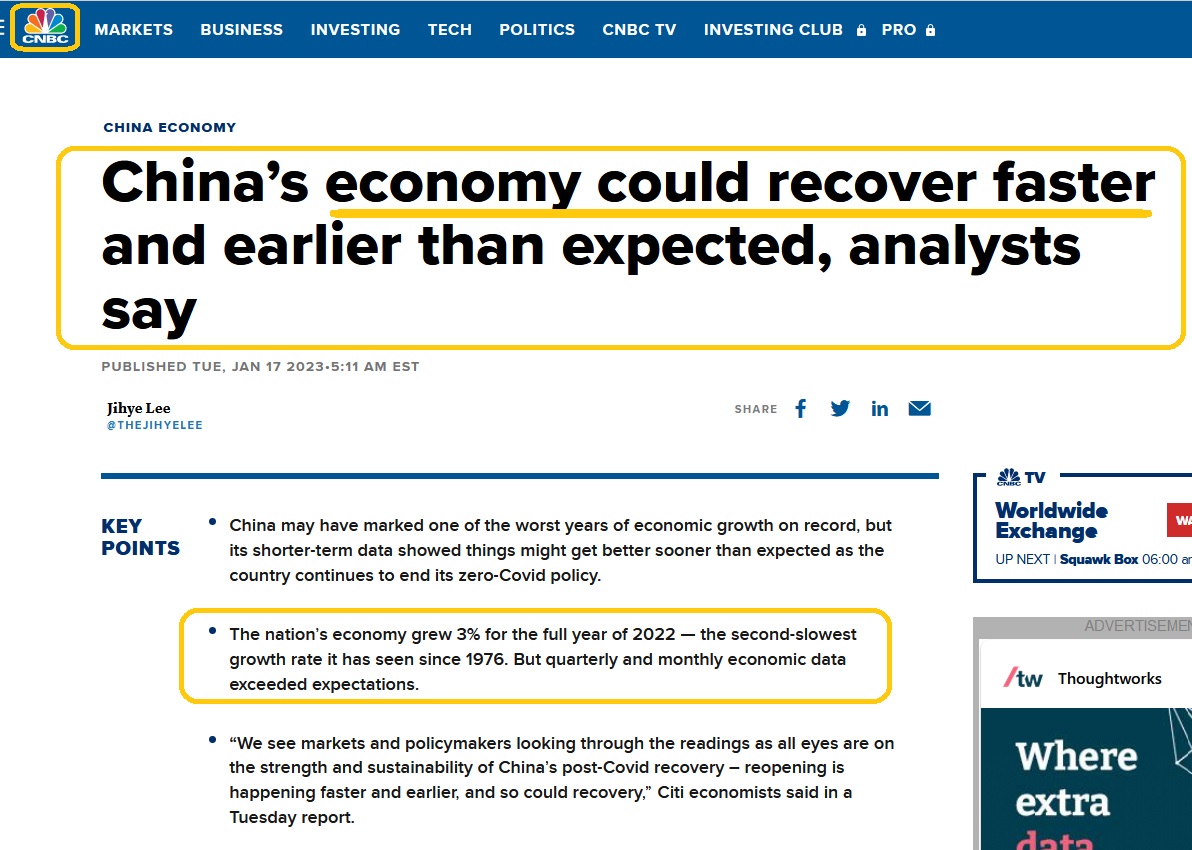 In the big picture, it doesn't really matter whether America or China has a recession or a boom. 
Institutional money flows based on economic cycles may determine whether gold moves to $1960 or to $1808 next, but these cycles should not have any material effect on core positions held by investors.
The bottom line: Gold is the ultimate asset and the ultimate money. If governments use fiat money, investors need to own lots of gold because the governments will inevitably spend excess fiat and borrow too much of it, devaluing the purchasing power of the citizens over time.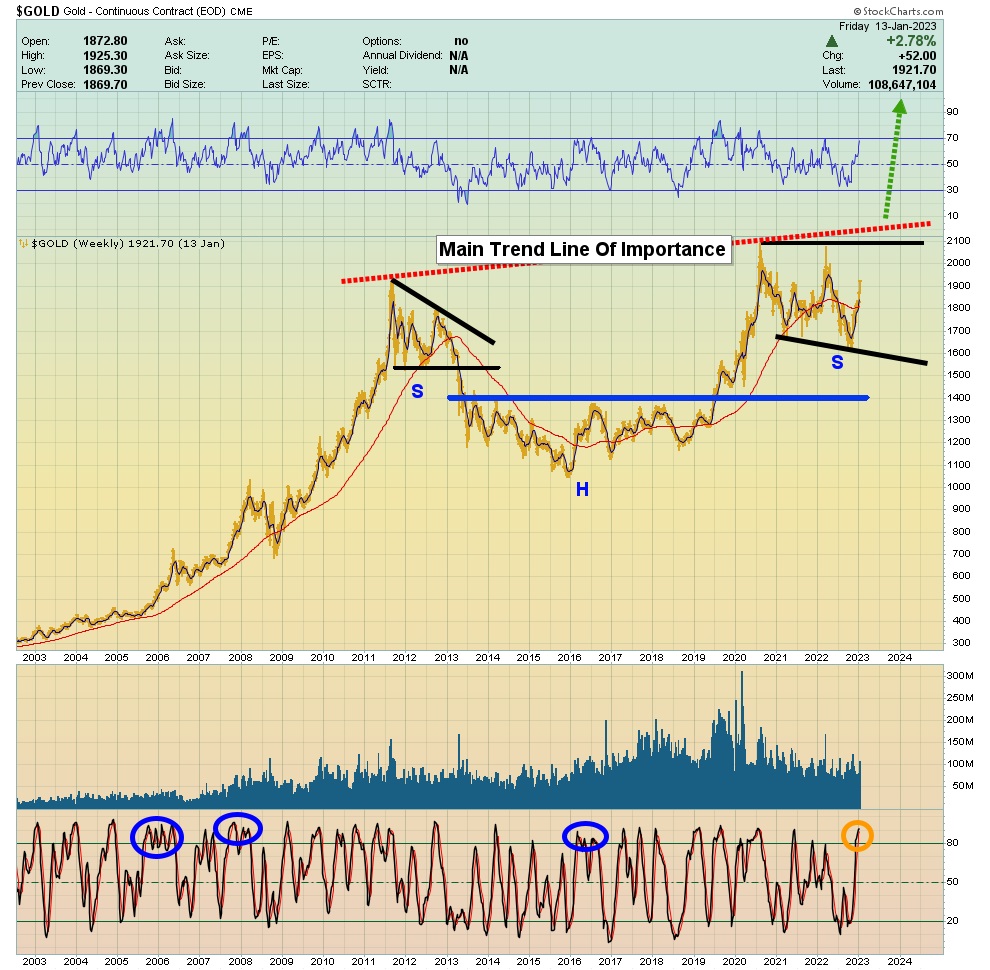 The big picture for gold is bright. As America fades as the lead empire of the world, and China and India rise, the massive populations and gold orientation of those nations mean the big picture for gold will only become brighter.
There will always be an ebb and flow of spending, debt, inflation, and growth, in all nations. The central bank and government policy will change to reflect the ebb and flow, producing gold price rallies and declines.
Investors can build significant wealth by buying gold and silver stocks on the decline and have lots of fun selling them on the rallies. 
The key to success is of course to buy them not just on declines, but at the price zones where the odds of a rally are very high.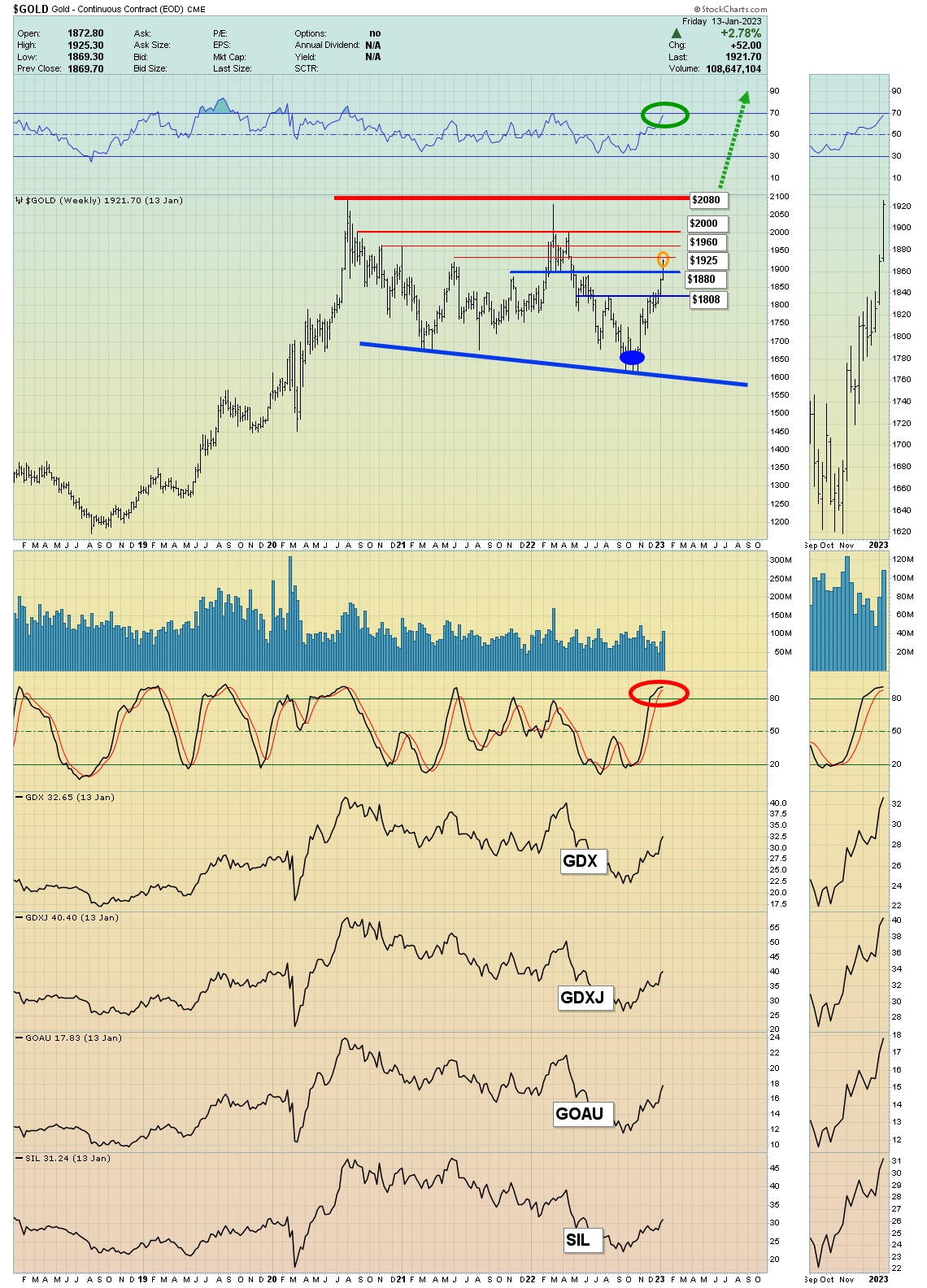 At some point, gold will rise above $2080 and begin a magnificent journey toward $3000.
In the meantime, there will be lots of $100, $200, and $300 declines that are just big-picture "noise".
The great news is that investors can buy their favorite miners (or silver bullion) on these declines, and have a solid chance of quickly making 20%, 50%, and even 100%!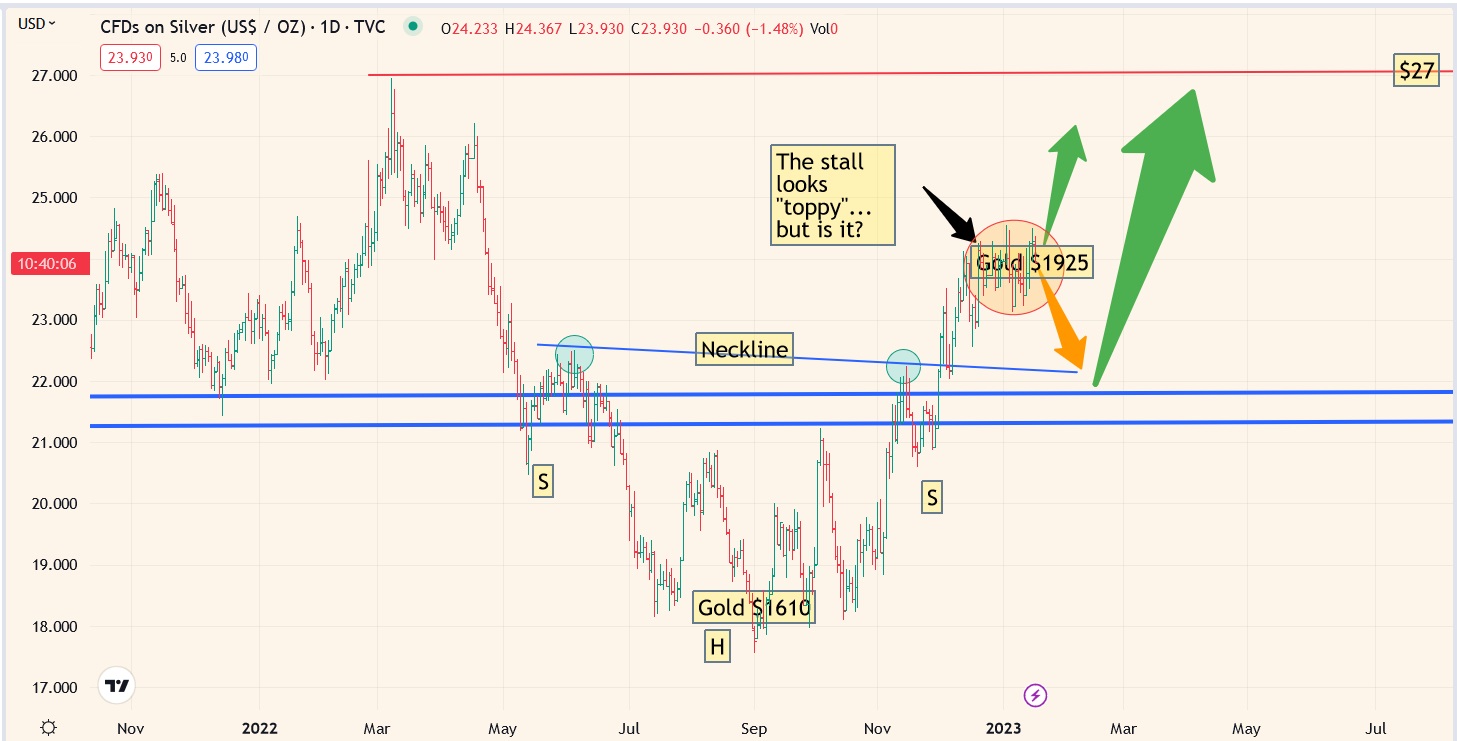 Although it's gone nowhere against US fiat recently, silver has rallied about 30% from the last big buy zone of $1610.
Core positions should not be sold but trading profits are good and can be booked.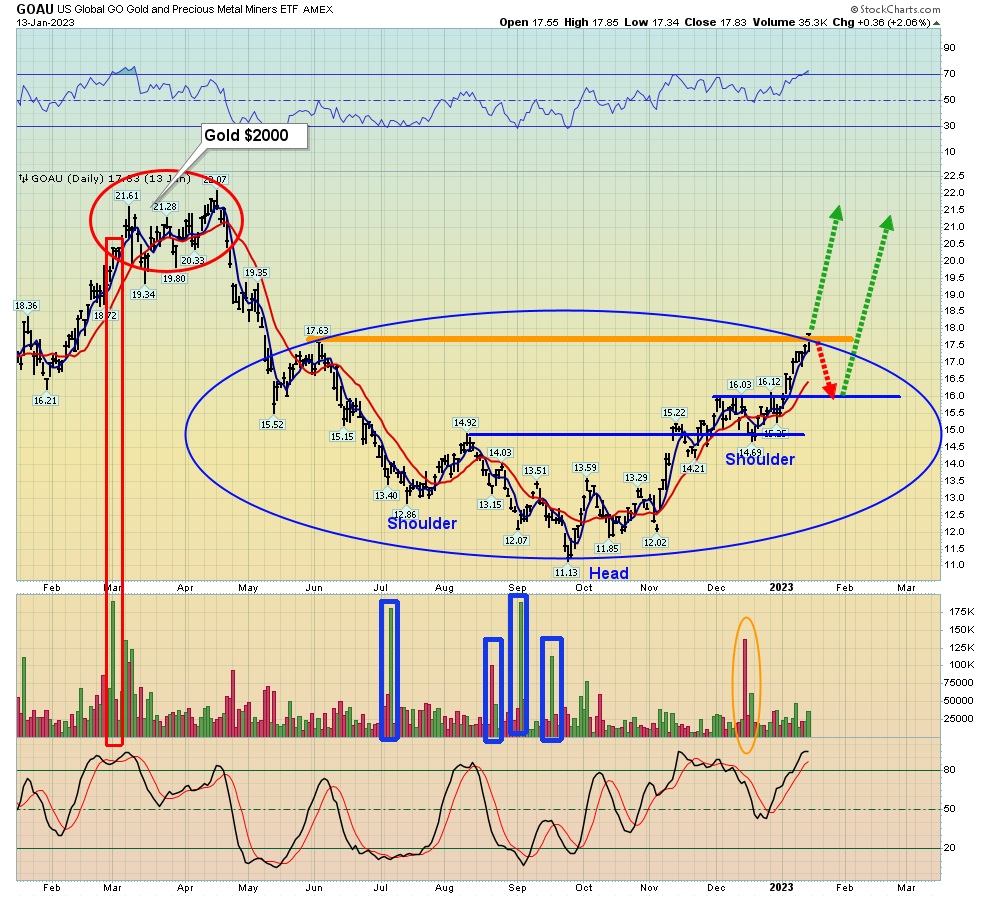 It's unknown where GOAU would be if gold dips to $1880 or $1808, but $16 or $15 are good guesses, given the support that is there. 
What about the upside? Well, if gold surges to $1960, $2000, or $2080 instead of declining now, GOAU is likely to be trading between $19 and $22 and investors can sell with good profits there.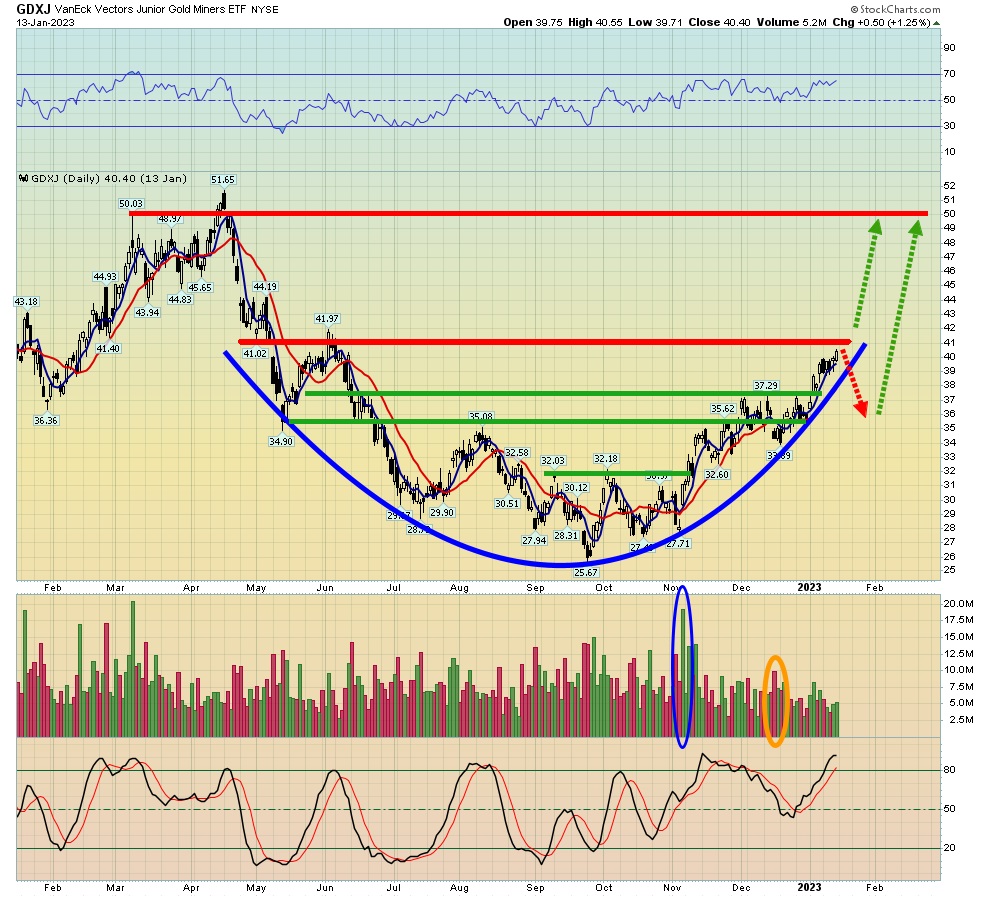 GDXJ sports a massive saucer pattern and while the current zone is good for modest profit booking, the saucer keeps expanding. The target is now $55! 
Special Offer For Gold-Eagle Readers: Please send me an Email to [email protected] and I'll send you my free "Golden Champions" report. I highlight ten mighty junior gold stocks. Some are in a profit booking zone and others are solid buys. Key tactics for all are included in the report!
Thanks!
Cheers
St
Stewart Thomson
Graceland Updates
Note: We are privacy oriented. We accept cheques, credit card, and if needed, PayPal.
Written between 4am-7am. 5-6 issues per week. Emailed at aprox 9am dailyhttps://www.gracelandupdates.com/
Email:
Rate Sheet (us funds):
Lifetime: $1299
2yr: $299 (over 500 issues)
1yr: $199 (over 250 issues)
6 mths: $129 (over 125 issues)
To pay by credit card/paypal, please click this link:
https://gracelandupdates.com/subscribe-pp/
To pay by cheque, make cheque payable to "Stewart Thomson"
Mail to:
Stewart Thomson / 1276 Lakeview Drive / Oakville, Ontario L6H 2M8 Canada
Stewart Thomson is a retired Merrill Lynch broker. Stewart writes the Graceland Updates daily between 4am-7am. They are sent out around 8am-9am. The newsletter is attractively priced and the format is a unique numbered point form. Giving clarity of each point and saving valuable reading time.
Risks, Disclaimers, Legal
Stewart Thomson is no longer an investment advisor. The information provided by Stewart and Graceland Updates is for general information purposes only. Before taking any action on any investment, it is imperative that you consult with multiple properly licensed, experienced and qualified investment advisors and get numerous opinions before taking any action. Your minimum risk on any investment in the world is: 100% loss of all your money. You may be taking or preparing to take leveraged positions in investments and not know it, exposing yourself to unlimited risks. This is highly concerning if you are an investor in any derivatives products. There is an approx $700 trillion OTC Derivatives Iceberg with a tiny portion written off officially. The bottom line:
Are You Prepared?
*******