Gold Forecast: Stocks Trigger Hindenburg Omen as Gold Seeks a June Low
The Russel 2000, Nasdaq, and S&P 500 triggered Hindenburg Omens in May. 
The odds of a recession remain near 100% and could start as soon as July.
The Annual inflation rate in Argentina exceeds 100% for the first time.
The Fed may consider one more hike in June, which would be a huge mistake.
Our Gold Cycle Indicator entered minimum cycle bottoming - we expect a June low.
Hindenburg Omen 
The Hindenburg Omen is a technical indicator designed to signal the increased probability of a stock market crash. It compares the percentage of new 52-week highs to new 52-week lows. When triggered, stocks usually perform poorly but only crash about 25% of the time. The yellow circles below represent previous signals.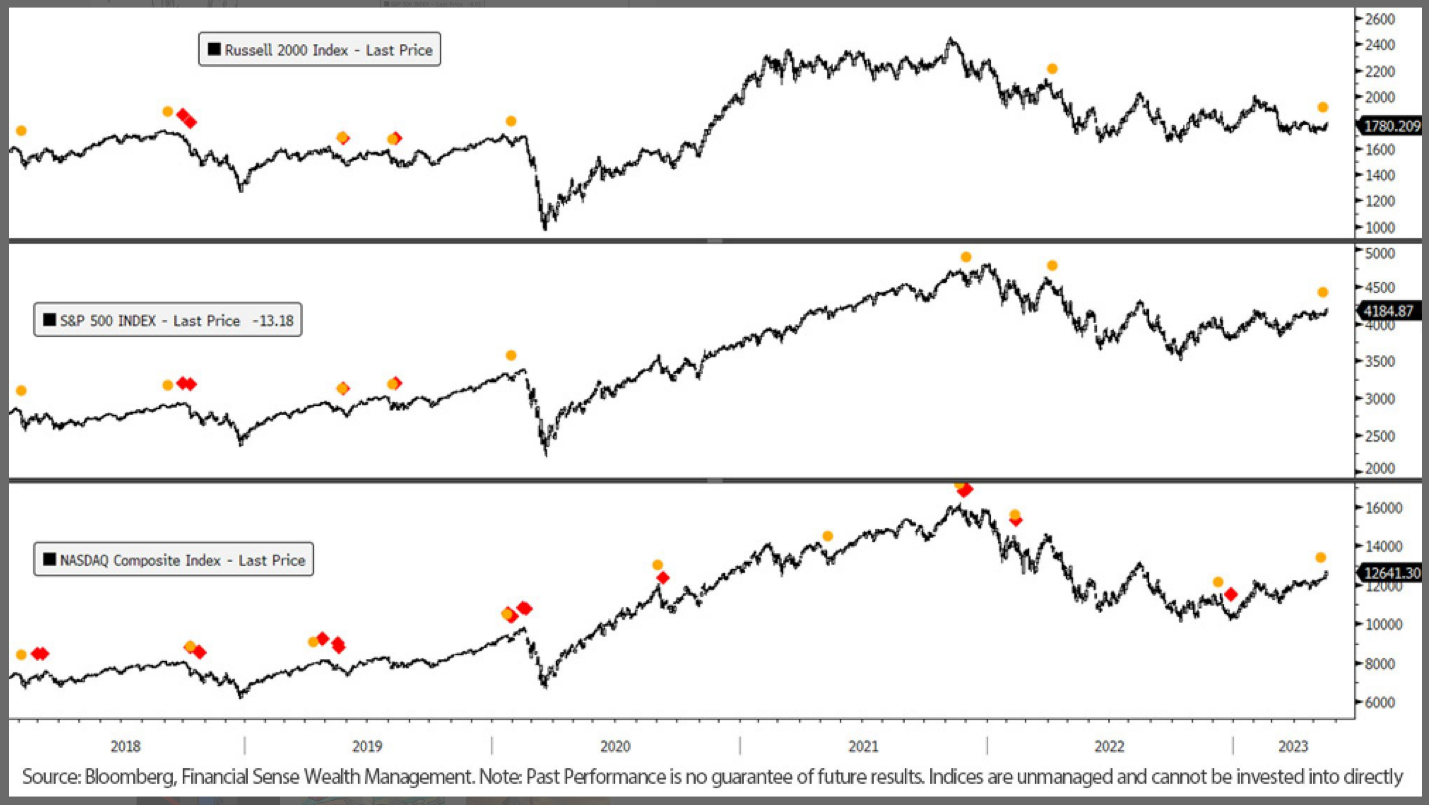 source: https://www.financialsense.com/podcast/20584/smart-macro-large-cluster-h...
Recession Probability Model 
The recession probability model by Bloomberg economists Anna Wong and Eliza Winger reached 100% predicting a recession starting by the end of October. Recently Anna updated her outlook on FS Insider, saying it could begin as soon as July.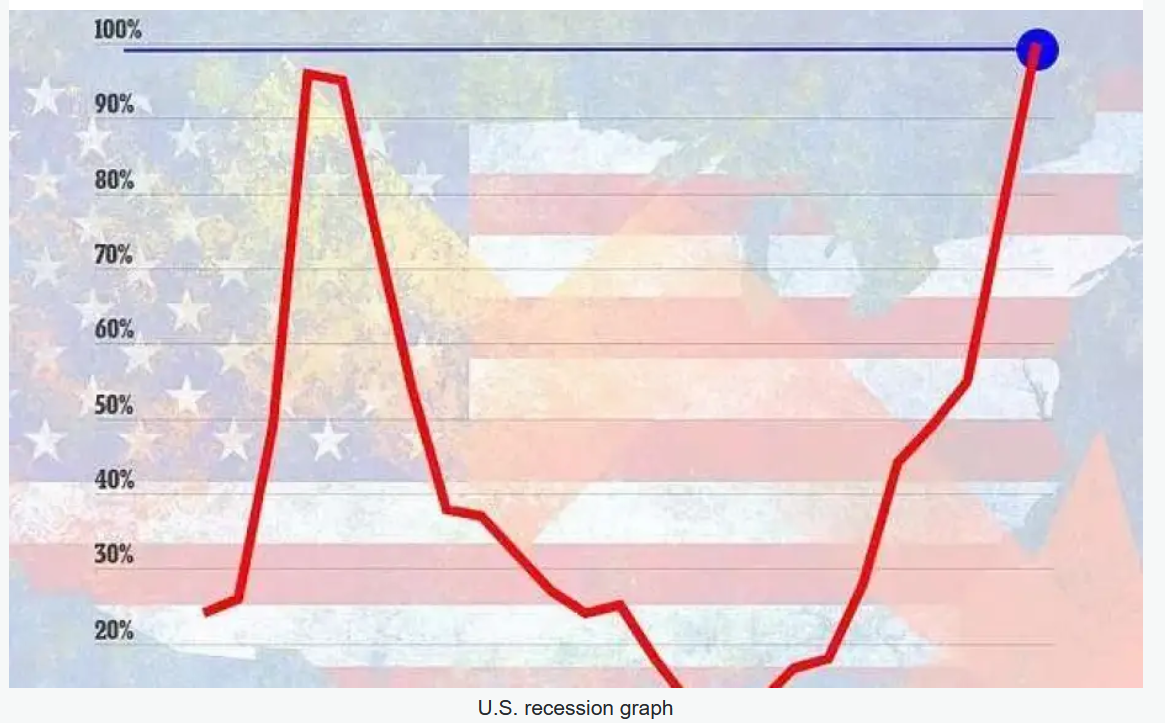 source: https://see.news/bloomberg-probability-of-us-recession-reaches-100-withi...
Inflation in Argentina Exceeds 100%
The annual inflation rate in Argentina hit a new all-time high in April of 108.8%. This is what happens when a currency loses credibility. From an investment perspective, I'm tempted to look for real estate opportunities in Buenos Aires, but I'm afraid things could worsen before they get better.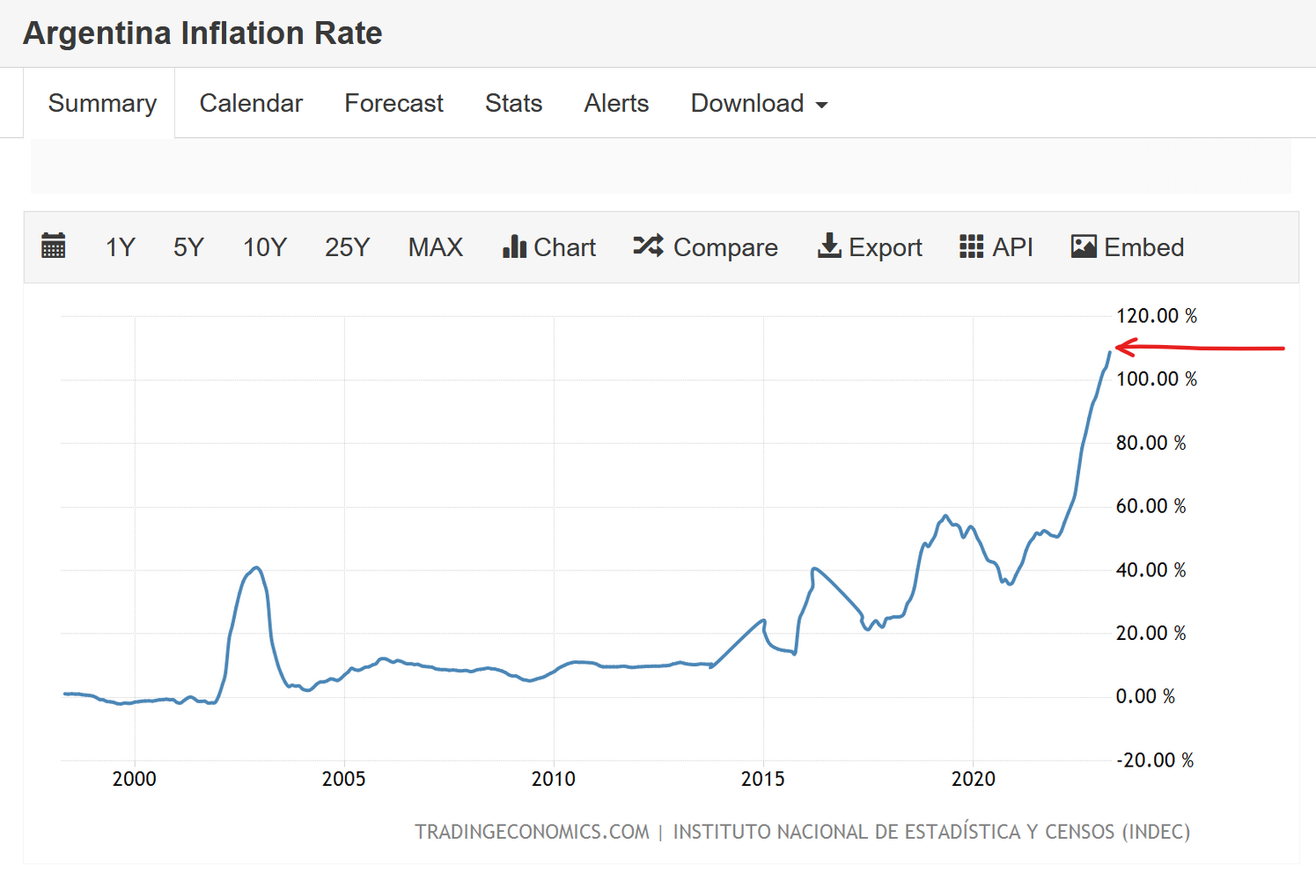 source: https://tradingeconomics.com/argentina/inflation-cpi
Fed Watch
The market is considering the potential for another Fed rate hike on June 14th. The odds for a 0.25% hike have climbed to 53%. Typically, it must rise above 80% to be taken seriously. With Core PCE coming in at 4.7%, the Fed may consider more hikes. Another rate hike would be a colossal error, in my view.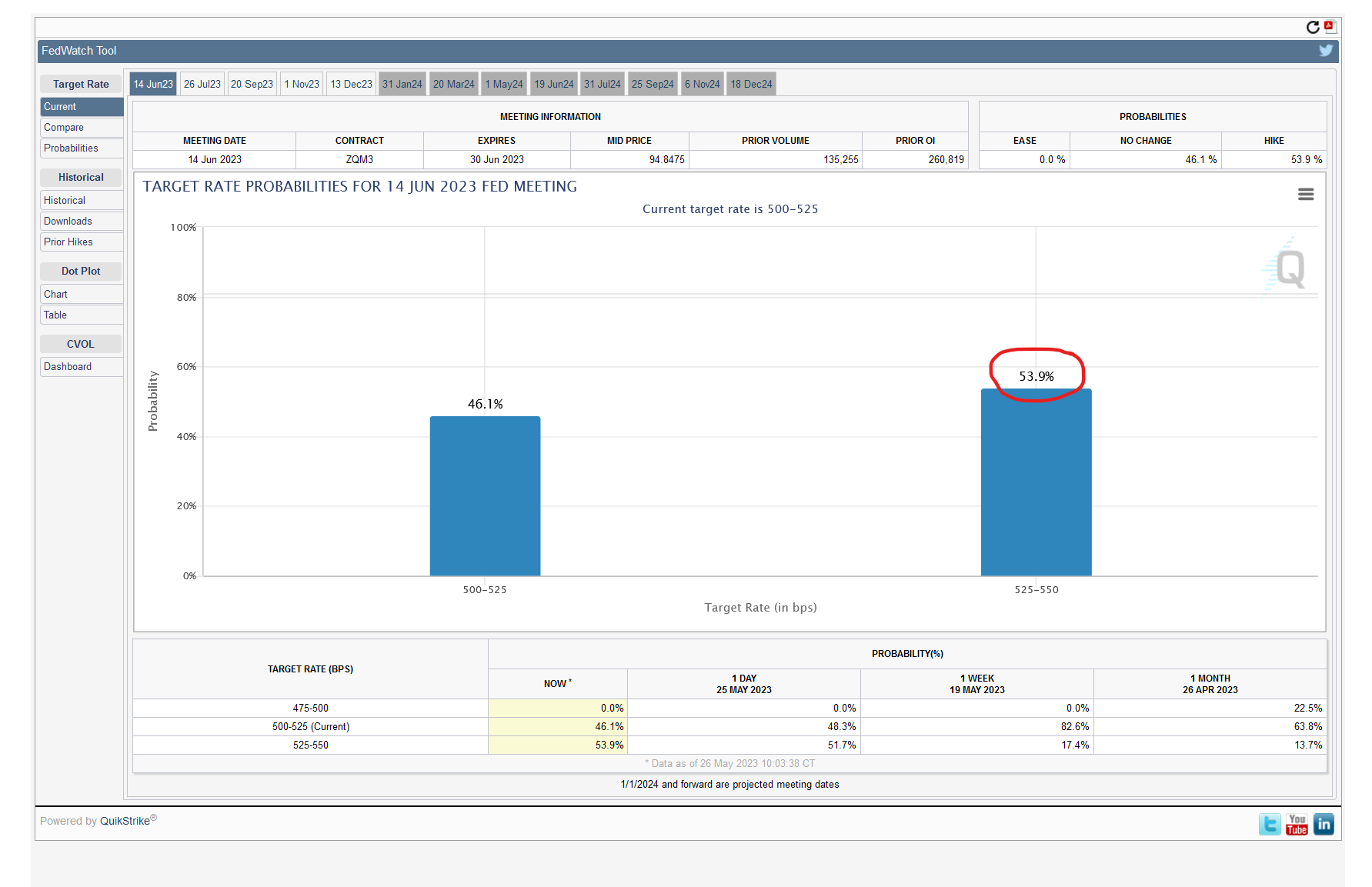 source: https://www.cmegroup.com/markets/interest-rates/cme-fedwatch-tool.html?r...
Our Gold Cycle Indicator finished at 92, and we have entered minimum cycle bottoming.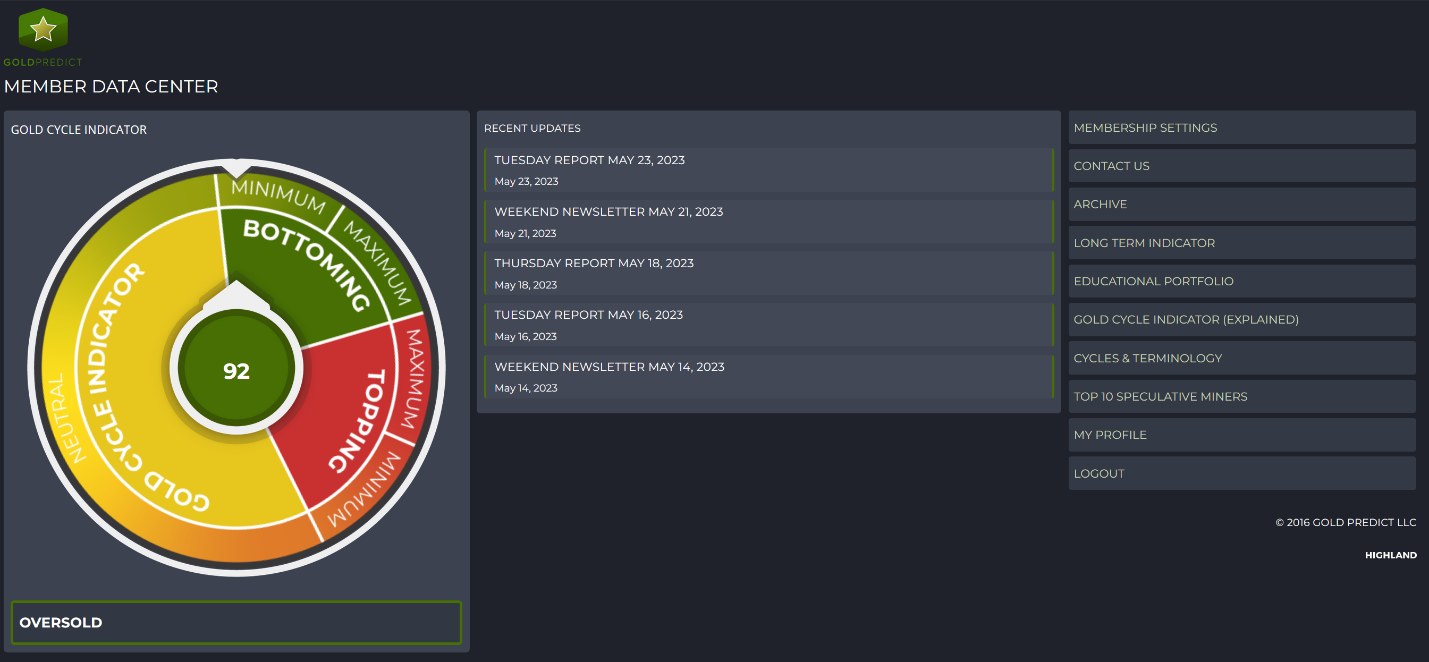 -GOLD- The Gold Cycle Indicator entered minimum cycle bottoming, and this is historically a decent time to start adding to positions. I think prices could fall further and perhaps test the 200-day MA in June before bottoming.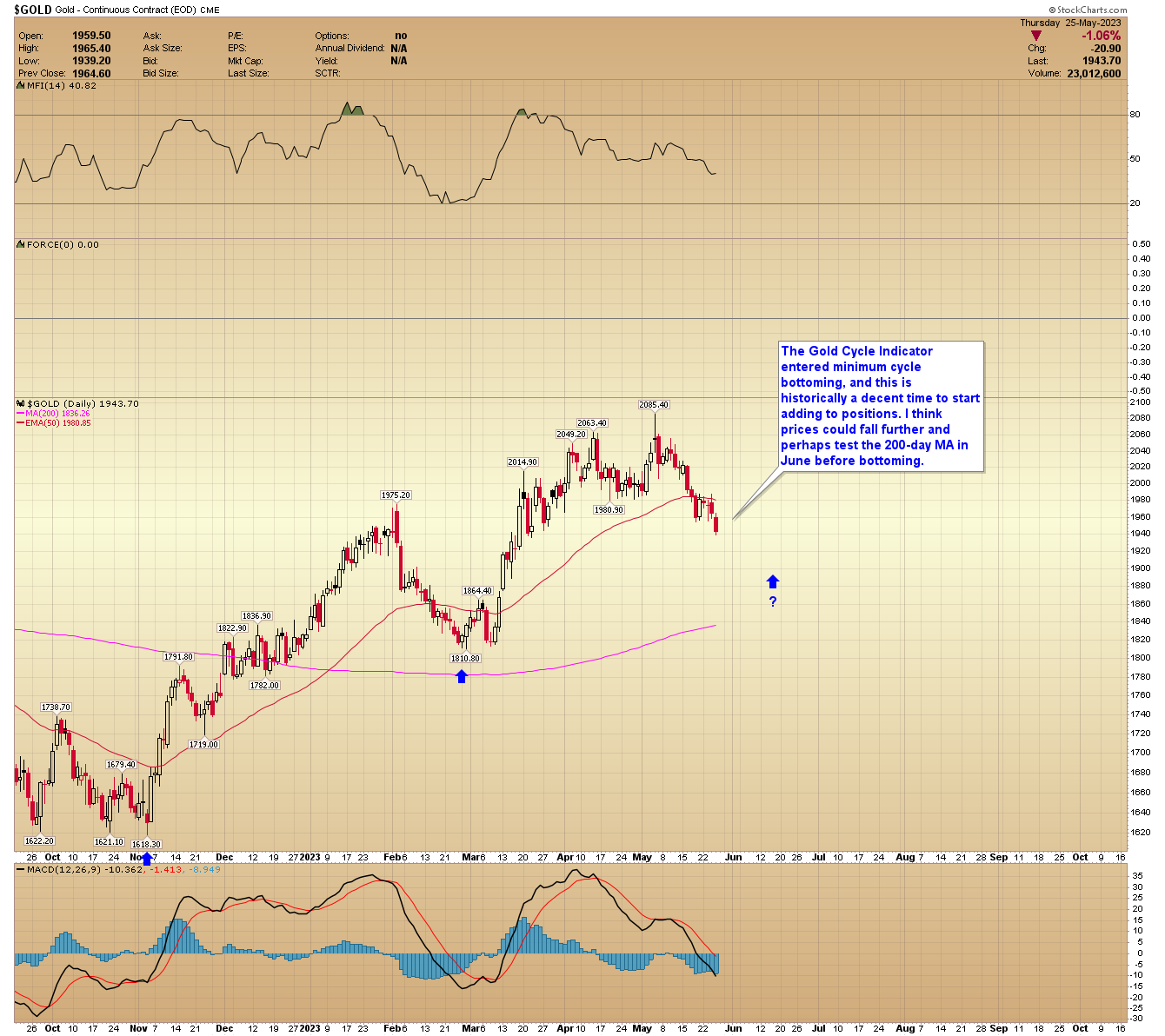 -SILVER- Silver is oversold, and prices are due for a bounce. Overall, I think prices could slip back to support near the 200-day MA or rising trendline before bottoming in June.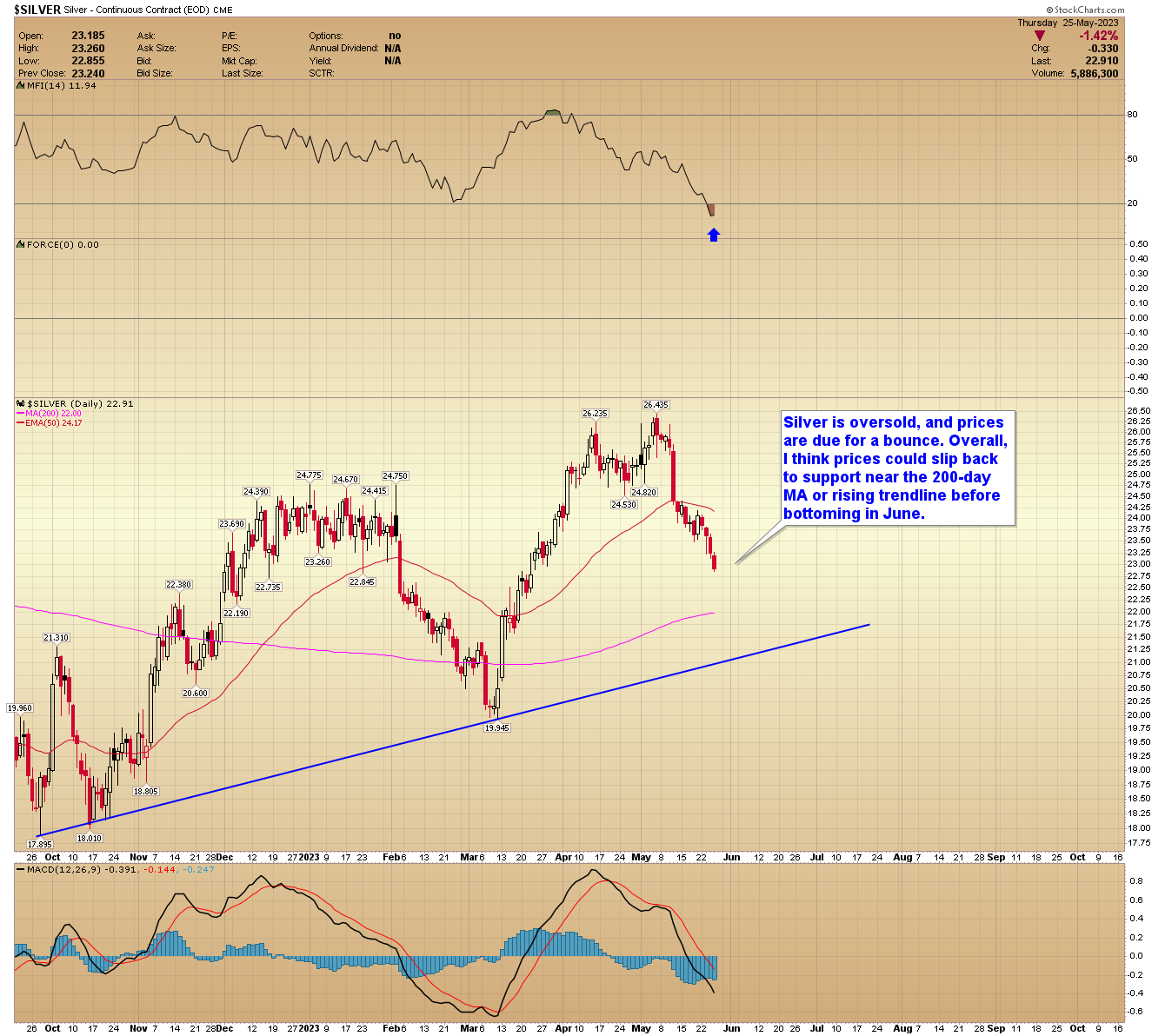 -PLATINUM- Platinum closed progressively below the 50-day EMA and confirmed an intermediate-degree correction. Prices should find support around the 200-day MA in June.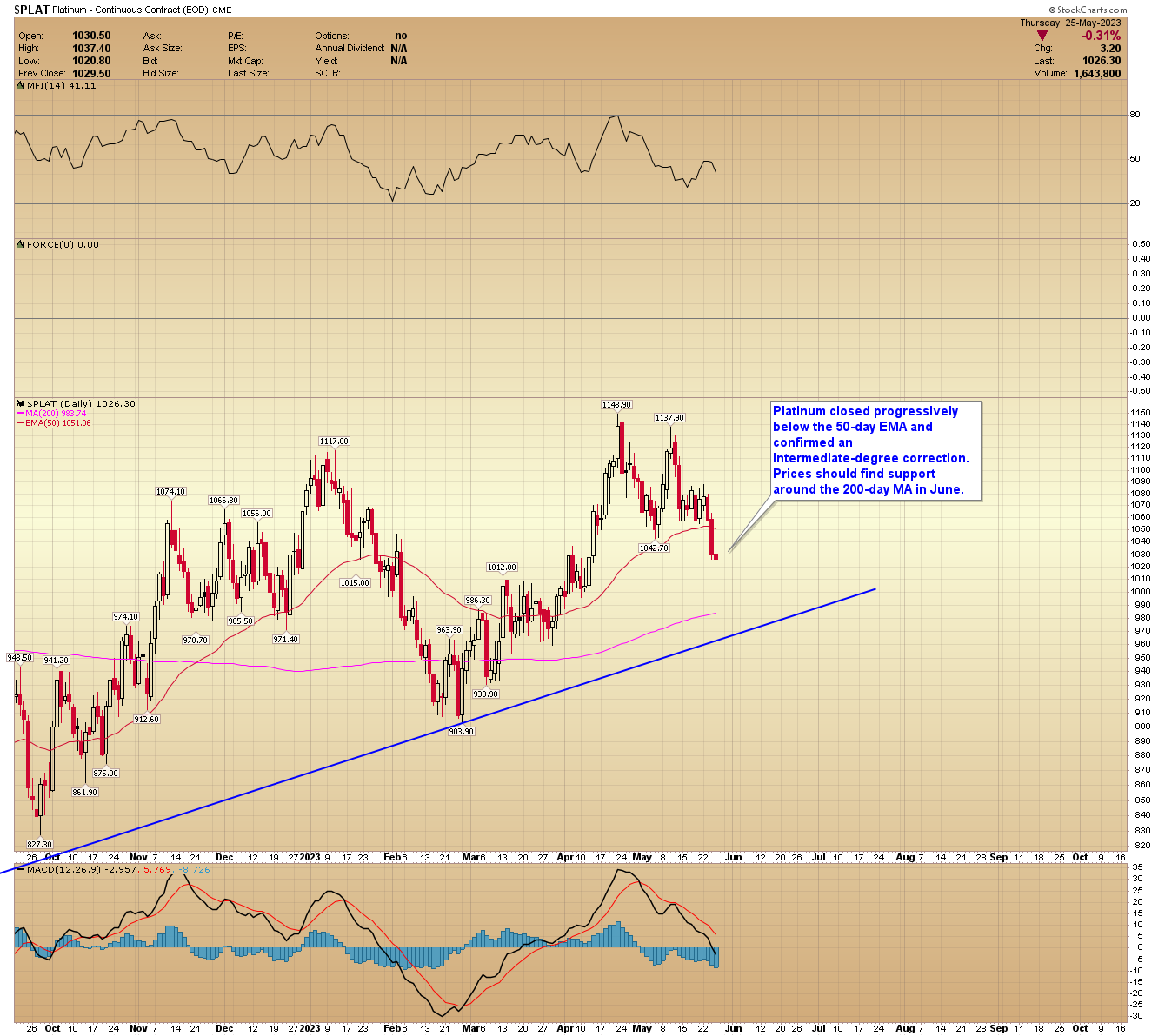 -GDX- I'm looking for a cycle low in gold miners between $28.00 and $30.00 sometime in June.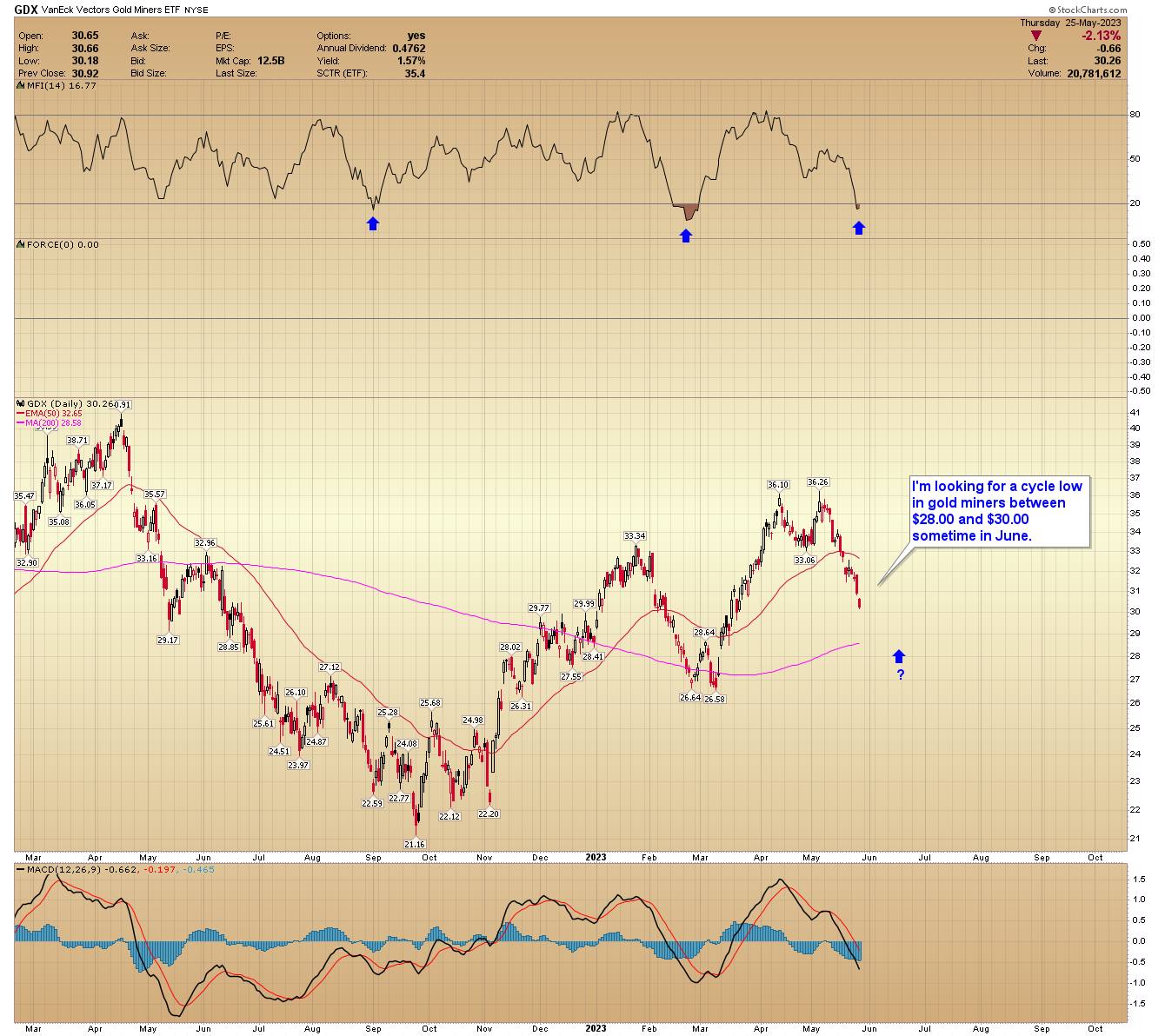 Gold is dropping into a cycle low, and how far prices fall likely depends on the odds of a June rate hike.
If the Fed announces no more hikes and goes on pause, gold should begin its next leg higher.
AG Thorson is a registered CMT and an expert in technical analysis. He believes we are in the final stages of a global debt super-cycle. For more charts and regular updates, please visit here.
********