Gold Poised To Reach Bullish Target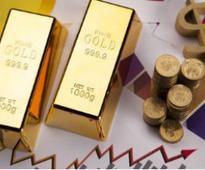 My obsession with keeping losses down to literal small change would have stopped subscribers out of a beautiful trade Tuesday night. With the futures hovering near 1124.00, I'd recommended bottom-fishing with an 1121.70 bid, stop 1121.40. The stop-loss proved too tight, however, when the futures launched into a $13 rally from 1121.10 that could have racked up a gain of nearly $1300 per contract for anyone who'd gotten aboard.  Might I encourage those of you who trade less timidly than I to do so when you think it's warranted?  By now, many of you will have developed a feel for when these targets are likely to work most precisely. This one worked precisely enough that it should have produced a winner for those who attempted it.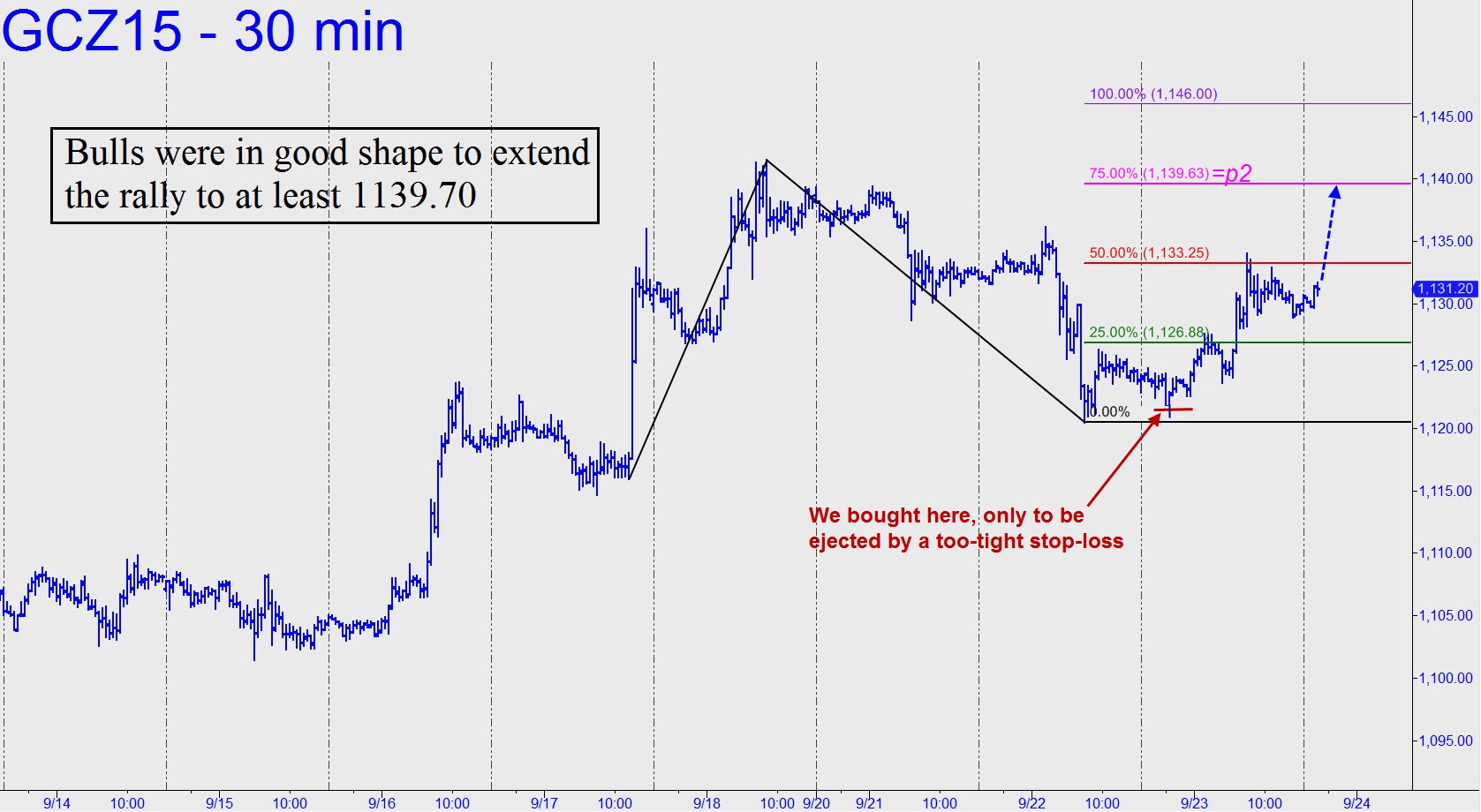 Looking ahead, although the futures surpassed the 1133.25 midpoint pivot shown by just a few ticks, the overshoot looks sufficient for us to infer that more upside awaits to p2=1139.70, or 1146.00 if any higher. Keep in mind that both of these targets lie within a larger bullish pattern that projects to 1184.00. 
********
Click here for a free two-week trial subscription to Rick's Picks that will give you access not only to daily trading 'touts', bulletins, updates and impromptu trading sessions, as well as to a 24/7 chat room that draws veteran traders from around the world.