Gold Price Forecast – Gold Overturns September Breakdown Supporting Important Bottom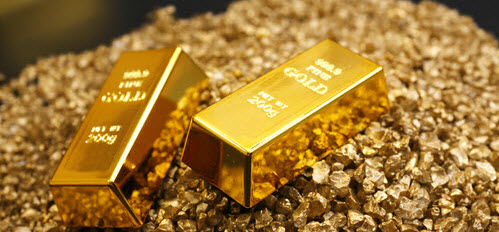 Last week I noted the potential for a repeat of the 2018 bottom. With gold futures back above the September breakdown ($1680), the odds for a significant bottom are growing. 
GOLD WEEKLY CHART
After gold peaked at $1377.50 in 2016, prices consolidated in a sideways ABC correction for 25 months before finally bottoming in 2018. 
I see the potential for a repeat of the 2018 bottom. It's been 25 months since the August 2020 peak at $2089. Gold traced out an expanded ABC correction, and prices could be bottoming as we speak. 
A bottom here would reinforce the potential for a vigorous advance into the next 4-year cycle peak due by mid-2024.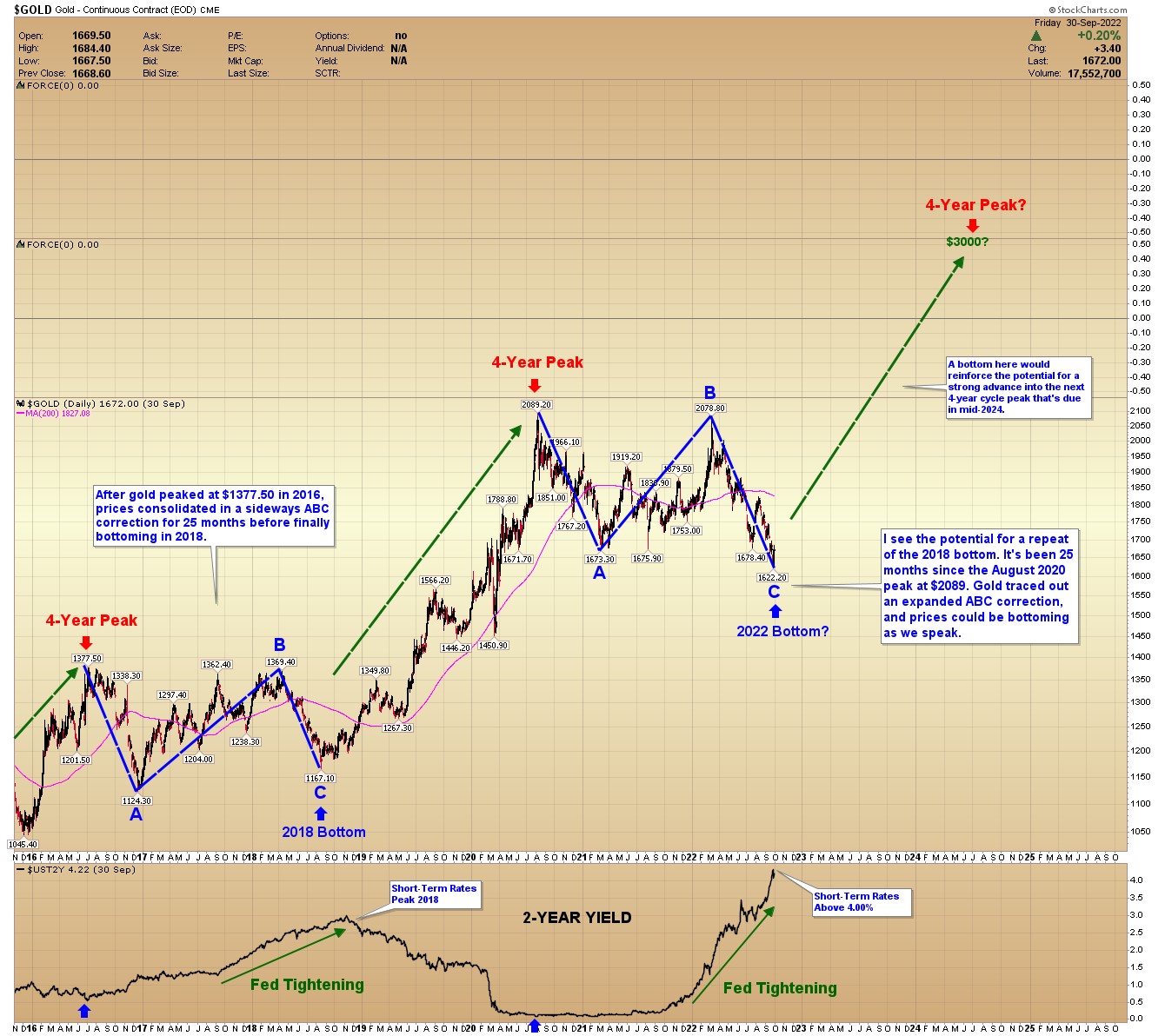 GOLD DAILY CHART
We have four drops from the March top, similar to the 2020/2021 correction. Gold undercut the $1680 support level, and the last few bulls capitulated. Progressive closes back above the $1680 breakdown level will strongly support a bottom.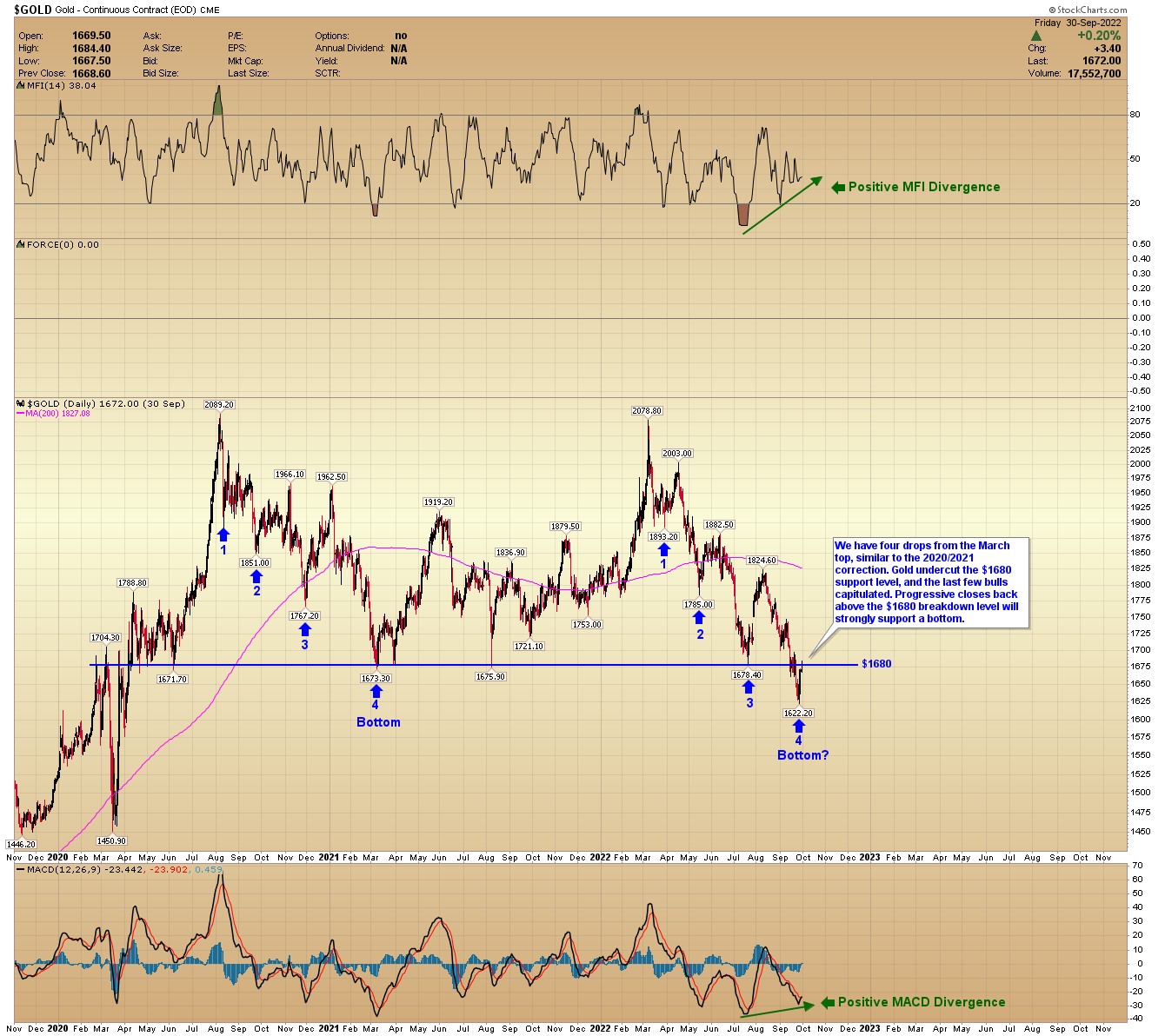 Technical Non-Confirmation: Silver and Platinum never confirmed the September breakdown in gold thus supporting a bottom.
SILVER CHART: Silver has been building a positive MACD divergence since May, and prices never confirmed the September breakdown in gold. We have a swing low, and a robust close above $20.00 would support a bottom.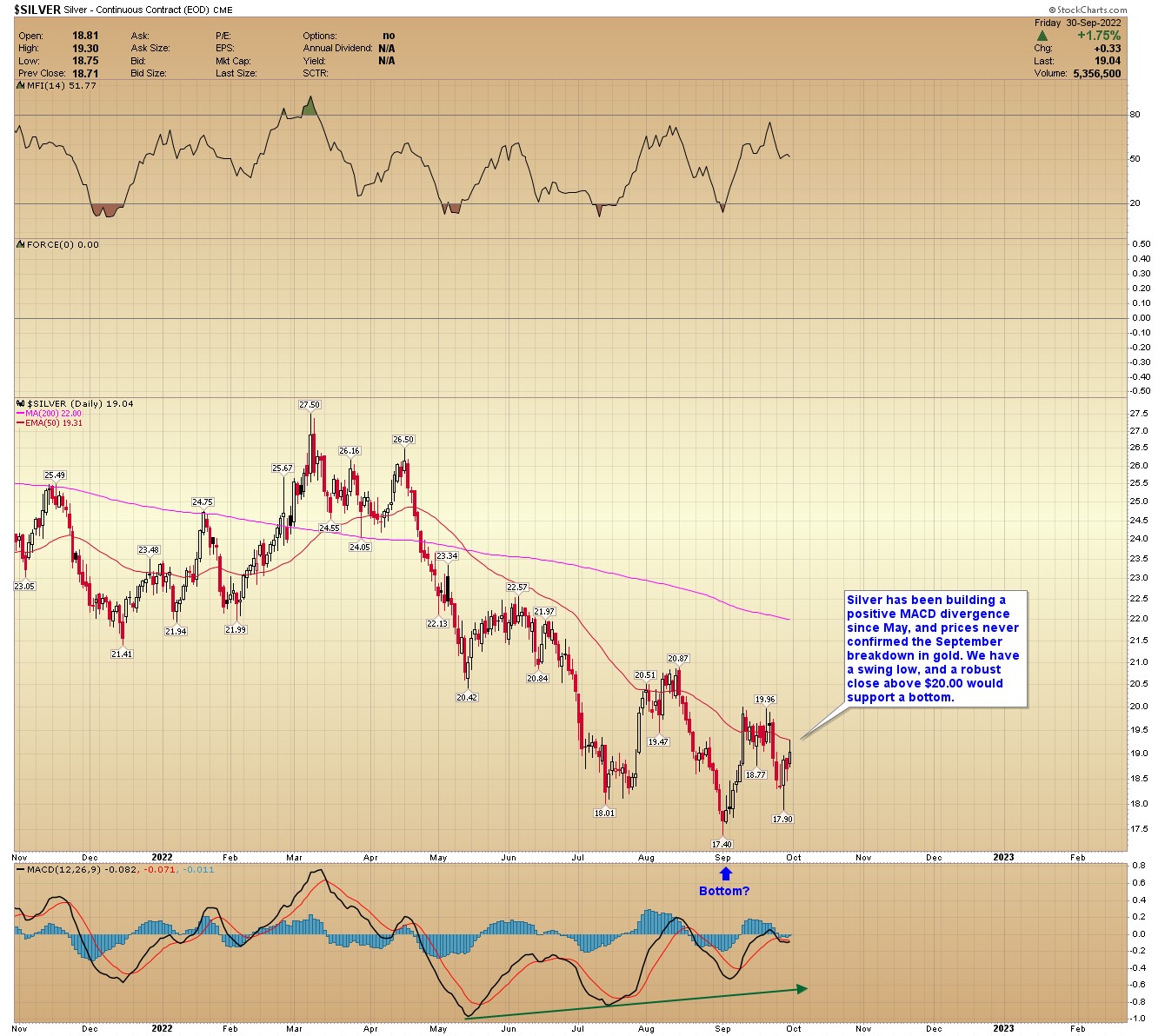 PLATINUM CHART: Platinum also stayed above its early September low and never confirmed the breakdown in gold below $1680. Prices need progressive closes above the 200-day MA ($953) to confirm a bottom.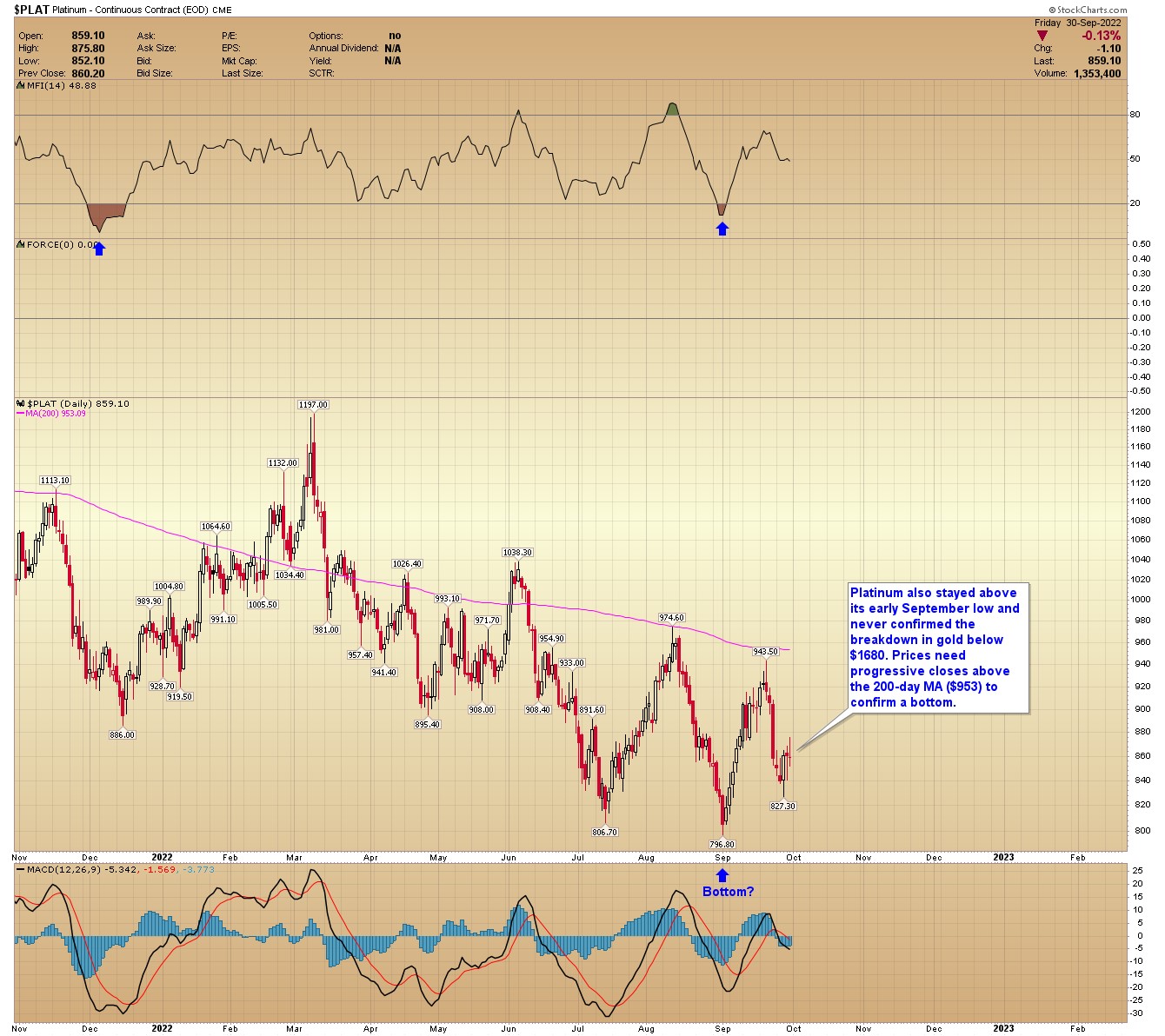 GDX WEEKLY: Miners (GDX, GDXJ, and SILJ) formed large weekly bullish engulfing candles supporting a potential bottom. 
In closing, I see multiple factors supporting a bottom in precious metals. If gold recaptures and stays above $11700 in October, it might be off to the races. That would be welcome news for gold bugs.
AG Thorson is a registered CMT and expert in technical analysis. He believes we are in the final stages of a global debt super-cycle. For regular updates, please visit here.
********