Gold Price Forecast: Gold Confirms a Double Bottom as Crypto Collapses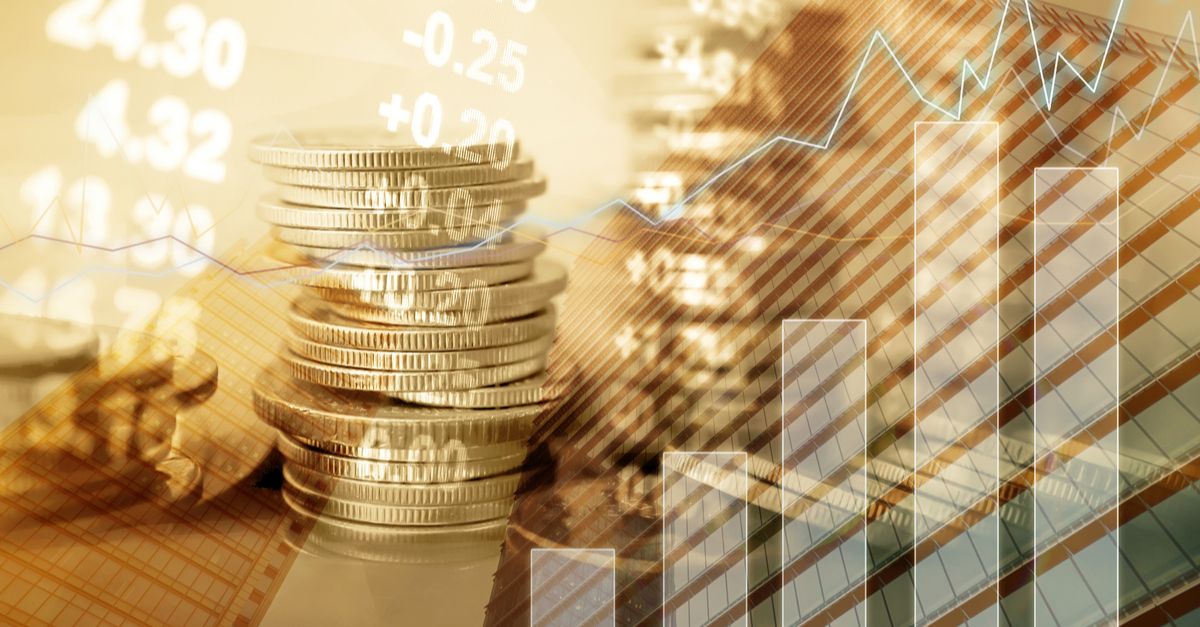 Gold confirmed a bullish breakout after Thursday's inflation report. After months of disappointment, gold bugs can breathe a sigh of relief.
Inflation Data 
The Core Inflation rate fell to 6.3% in October and was below the 6.5% estimate. However, it remains high and above the Fed's 2.0% target. Nevertheless, markets soared on the news inferring the Fed could take a softer approach with rate hikes.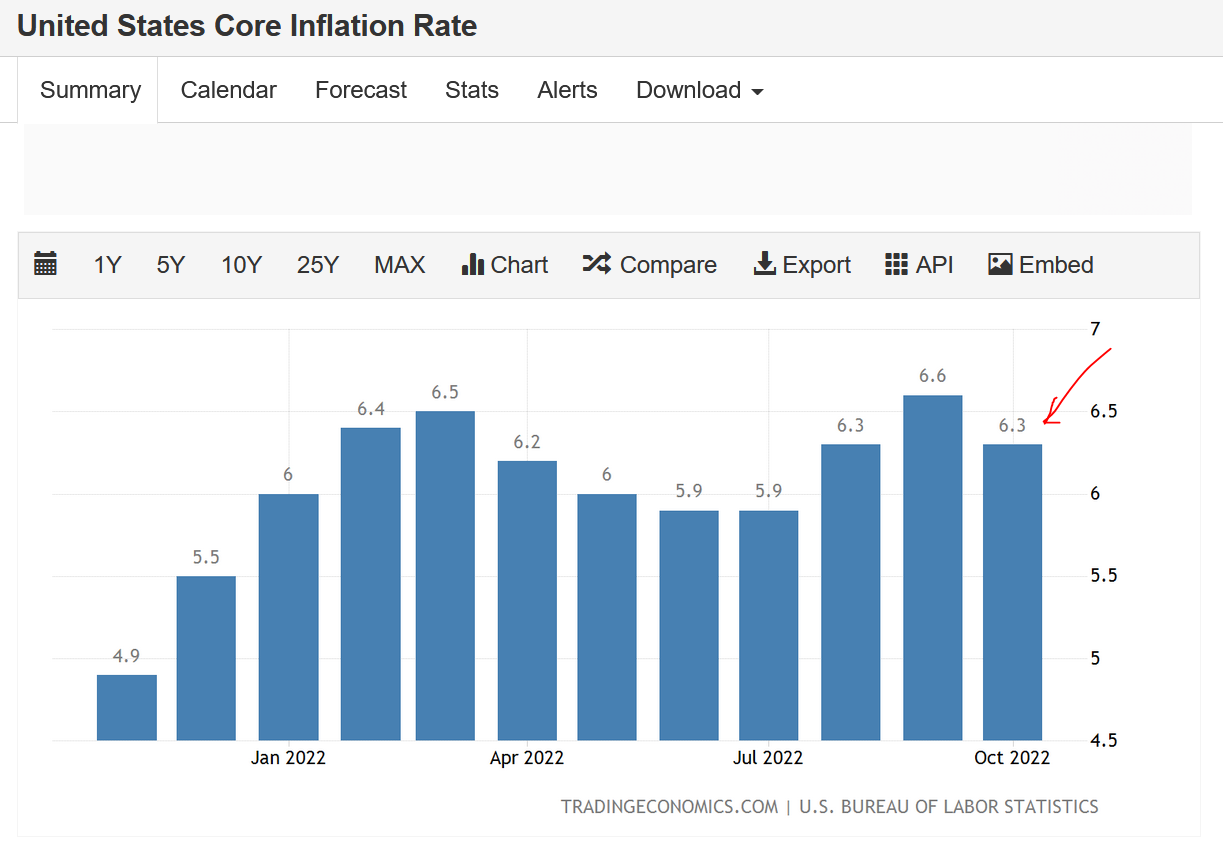 source: https://tradingeconomics.com/united-states/core-inflation-rate
Precious Metals
With inflation showing signs of peaking, it's expected the Fed will step down and eventually pause their rate hiking campaign. Precious metals have been like a coiled spring waiting for this moment. Gold soared upon the news and confirmed a breakout.
Gold's Big Picture 
The big picture in gold supports a crucial bottom in 2022, similar to what we witnessed in 2018. I expect prices to work their way higher over the next several months. Sometime next year, we should see a sustained breakout above $2000, followed by a strong rally into the 2024 peak. Target wise: I still like $3000 (+/- $200). 
Gold's Double Bottom
While the big-picture outlook for gold mimics the 2018 low, the intermediate-term trend echoes the double bottom of 2021. With a confirmed breakout, I expect gold to work its way back above the 200-day MA in the coming days/weeks. Expect occasional pullbacks, while the overall trend should be higher. Our work supports a breakout above $2000 in the second half of 2023.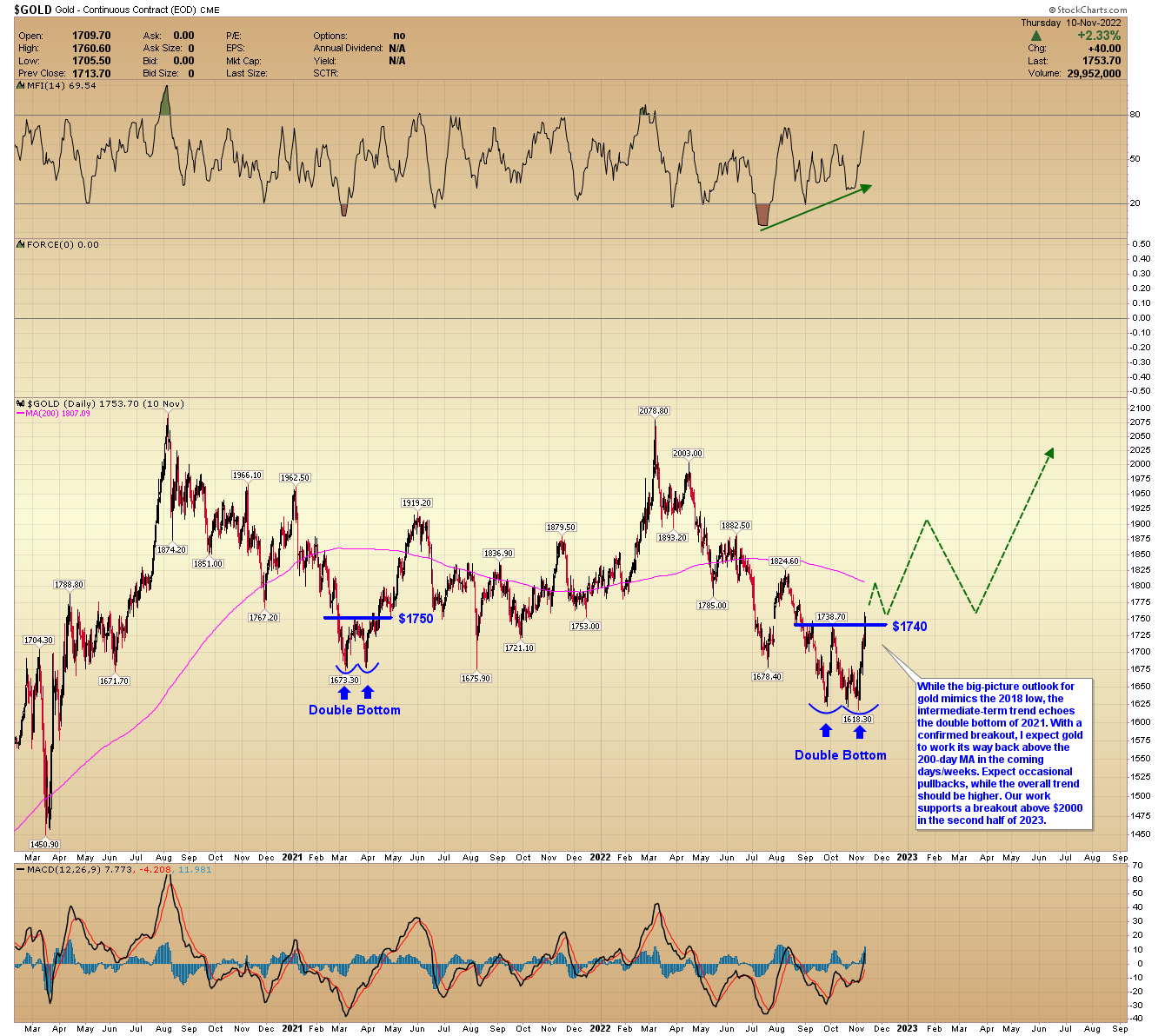 Crypto Collapse
On a side note, Crypto is in deep trouble again as Crypto exchange FTX and many of its affiliated companies filed for Chapter 11 bankruptcy on Friday, with FTX Founder Sam Bankman-Fried stepping down as CEO. Just in August, Sam Bankman-Fried (SBF) was touted as the next Warren Buffett? I Guess not…
Source: https://twitter.com/buccocapital/status/1590018513577848832
Final Thoughts
With inflation peaking, the Fed waning and crypto imploding – gold appears to have finally bottomed. I'm looking forward to a very strong advance in precious metals in 2023 and 2024. Watch silver and platinum closely.
AG Thorson is a registered CMT and an expert in technical analysis. He believes we are in the final stages of a global debt super-cycle. For more charts and regular updates, please visit here.
*******