Gold Price: Seasonal Rally Begins Today?
Gold often begins a significant seasonal rally around the time of the Fed's December meeting.
The next Fed meet begins today… and gold is up nicely this morning!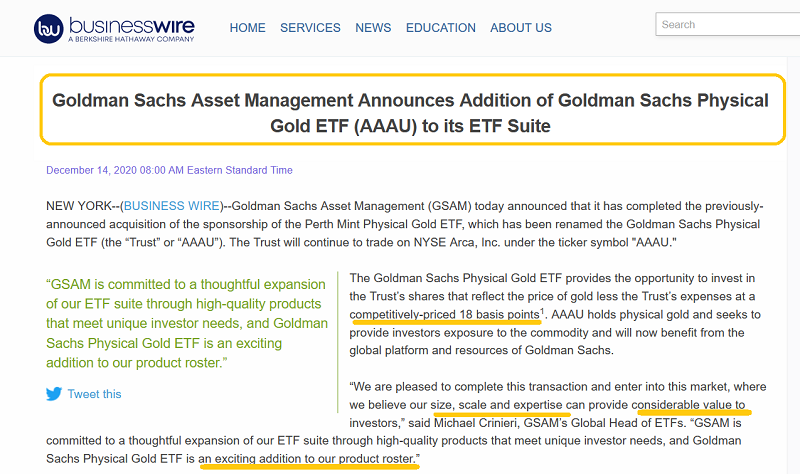 These seasonal rallies are likely related to Asian buying for Chinese New Year celebrations, and Goldman's physical gold ETF announcement is timely.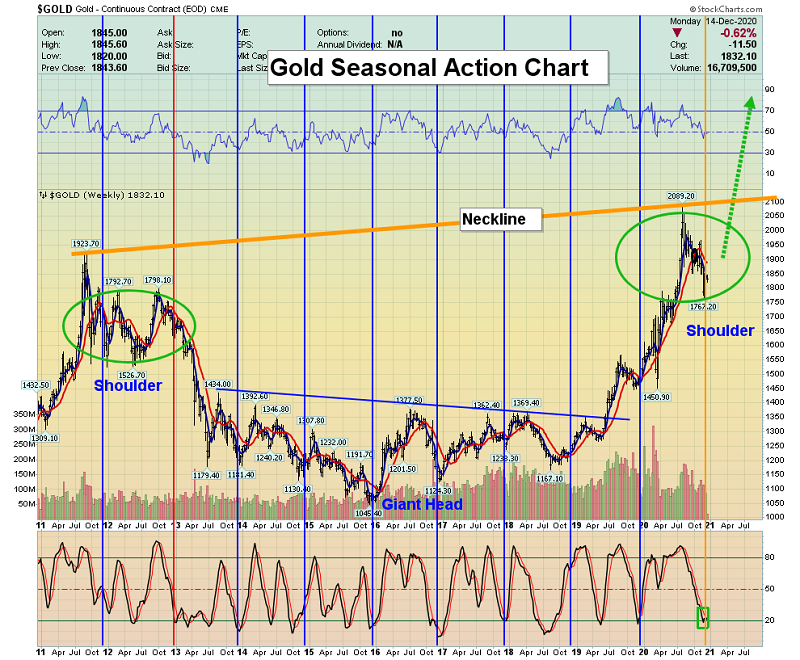 The fabulous gold chart.
I've used vertical blue lines to highlight the seasonal rallies that typically begin in December.  It is ultimately unknown if another great rally is about to begin, but investors are looking good if they followed my suggestion to buy the $1788 area.
I've also highlighted an enormous inverse H&S bull continuation pattern on that chart.
The target of the pattern is $3000.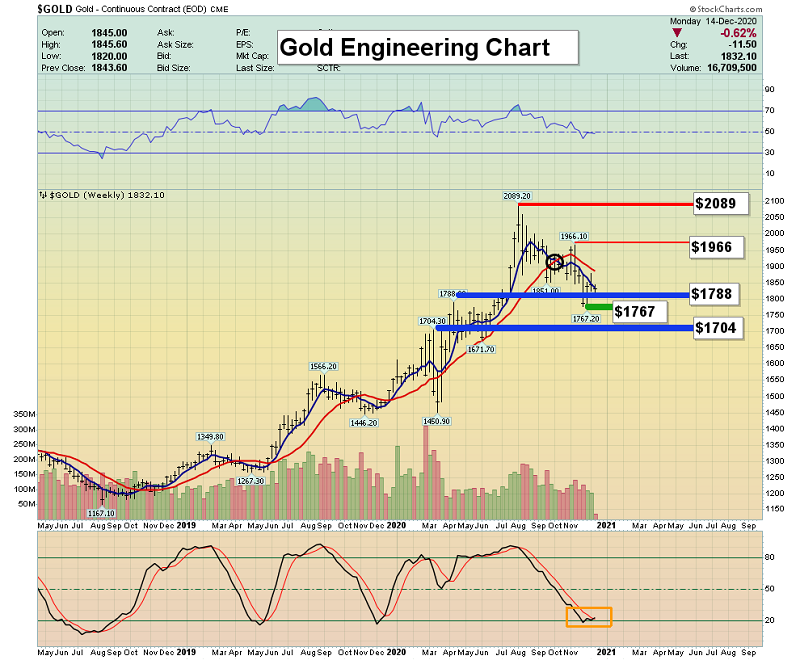 This gold chart provides key buy and sell zones for investors to focus on right now. 
I won't label any rally as "officially underway" until there is a forceful upturn on both 14,5,5 series Stochastics oscillator and the key moving averages (5,15 series).
The good news is that those upturns usually happen after the price begins rallying from key support like $1788, $1704, or $1666!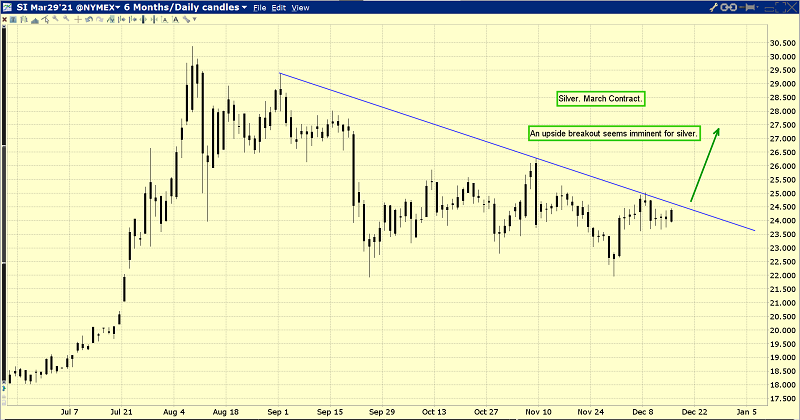 In this reaction, silver continues to look stronger than gold.
That's a good sign that the entire precious metals sector is very healthy.  
Fundamentals?  Well, the entire global economic recovery has been funded by outrageous amounts of money printing and debt.
Also, many emergency care workers have expressed concerns about the Corona vaccines.
It's understandable that governments believe these vaccines will do more good than harm, but virus mutation could render them less helpful and potentially useless.
The long-term dangers are unknown, for the vaccines and for Corona itself.  The bottom line:
Gold and silver look solid from a seasonal, technical, and fundamental perspective!
Another great sign of overall metals market health is the CDNX.
Not every gold bug is comfortable owning junior miners, but everyone should keep a watchful eye on the price action of the CDNX venture stocks index!
For good tactics to handle the wild volatility of small mining stocks, investors can check out my
This GOAU ETF has an inverse H&S pattern in play. 
The neckline is a bit droopy, but the current reaction is "long in the tooth". 
Given the incredibly positive gold market weekly support, resistance, and seasonal charts, that neckline is not a concern.
Simply put, a blast above $20.49 for GOAU looks imminent, and the price action of the CDNX index indicates that 2021 should bring lots of golden fun!  
Special Offer For Gold-Eagle Readers: Please send me an email to [email protected] and I'll send you my free "Senior Sizzlers!" report. I provide key buy and sell tactics for leading senior producers.  If the seasonal rally occurs on cue, investors will make a lot of money, very soon!
Note: We are privacy oriented.  We accept cheques, credit card, and if needed, PayPal.
Written between 4am-7am.  5-6 issues per week.  Emailed at aprox 9am daily    
Email:
Rate Sheet (us funds):
Lifetime: $1299
2yr:  $299     (over 500 issues)
1yr:  $199     (over 250 issues)
6 mths: $129 (over 125 issues)
To pay by credit card/paypal, please click this link:
https://gracelandupdates.com/subscribe-pp/
To pay by cheque, make cheque payable to "Stewart Thomson"
Mail to:
Stewart Thomson / 1276 Lakeview Drive / Oakville, Ontario L6H 2M8 Canada
Stewart Thomson is a retired Merrill Lynch broker. Stewart writes the Graceland Updates daily between 4am-7am. They are sent out around 8am-9am. The newsletter is attractively priced and the format is a unique numbered point form.  Giving clarity of each point and saving valuable reading time.
Risks, Disclaimers, Legal
Stewart Thomson is no longer an investment advisor. The information provided by Stewart and Graceland Updates is for general information purposes only. Before taking any action on any investment, it is imperative that you consult with multiple properly licensed, experienced and qualified investment advisors and get numerous opinions before taking any action. Your minimum risk on any investment in the world is: 100% loss of all your money. You may be taking or preparing to take leveraged positions in investments and not know it, exposing yourself to unlimited risks. This is highly concerning if you are an investor in any derivatives products. There is an approx $700 trillion OTC Derivatives Iceberg with a tiny portion written off officially. The bottom line:  
Are You Prepared?
********