Gratuitous Pain In Gold
Gold finished yesterday with a sharp upswing, but not before gratuitously inflicting pain on bulls with a $15 swoon early in the session. If the rally is ruled by the pattern shown as I expect it to be, the futures should hit 1219.10 overnight or early Thursday. With any luck the move will breeze past the target, giving us reason to expect more of the same over the near term. And if buyers can push just a little higher, surpassing the 1223.00 peak labeled in the chart, it would be bears for a change who are on the run.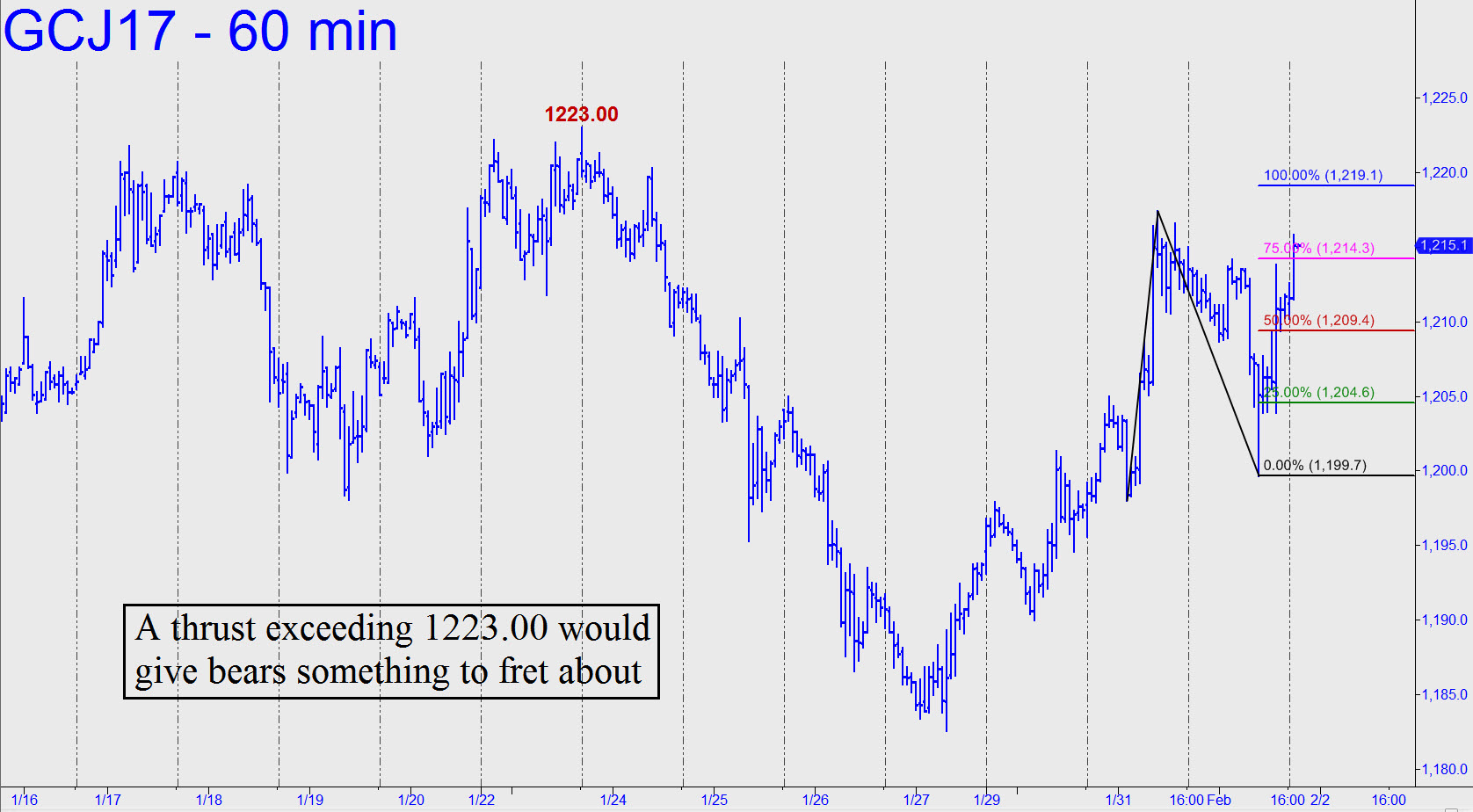 From a trading standpoint, we should stay anchored in bedrock, meaning 'counterintuitive' entries only. I passed up what turned out to have been an excellent 'mechanical' buying opportunity on Wednesday because, like you, I've grown increasingly skittish about catching the falling piano. That is not necessarily to say that gold is difficult to trade, only that we will have to focus our efforts on only the most promising set-ups. Stay closely tuned to chat room give-and-take if you want to participate.  
********
If you don't subscribe, click here for two weeks' free access to Rick's Picks, including daily, actionable 'touts', round-the-clock updates, impromptu tech analysis sessions online, and a chat room that draws experienced traders from around the world at all hours of the day and night.