Has A New Commodity Cycle To The Upside Begun?
TheChartStore.com's Ron Griess and I go back a lot of years. He is one of the top technical analysts around and we have used his charts at this site almost from its beginning in the 1990s, and before that in the old News & Views newsletters. One of his most famous charts – and the one that has received much attention on the internet over the years — shows the inflation-adjusted price of gold at over $2500 per ounce. When we first ran the chart in the early 2000s, gold was trading at $300 per ounce and good many would-be gold owners had never seen anything like it. It caused quite a stir back in the early days of gold's secular bull market.
Now Ron, who prides himself in not being a "gold bug", thinks gold, silver and the commodity complex in general technically might be in an upside breakout mode. He sees the same interesting double-bottom formation on the gold.  The double-bottom though, as you are about to see, is just one facet of  the technical picture. We will let Ron's notations, as they appear on the charts, serve as commentary.
TheChartStore is a treasure trove of charts on the economy and markets including many interesting graphs on gold and silver. I highly recommend it. These charts are reproduced with his permission. MK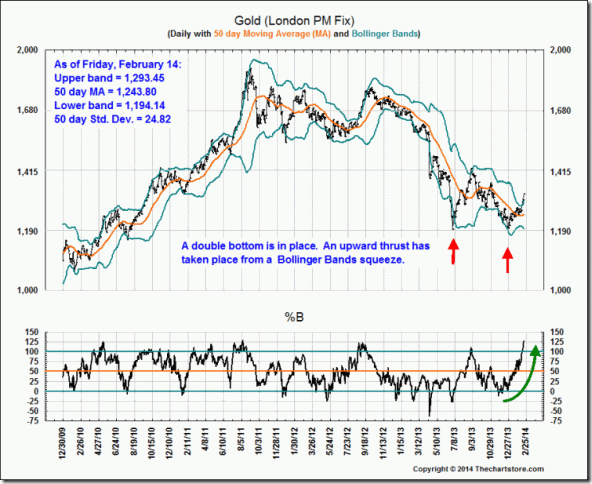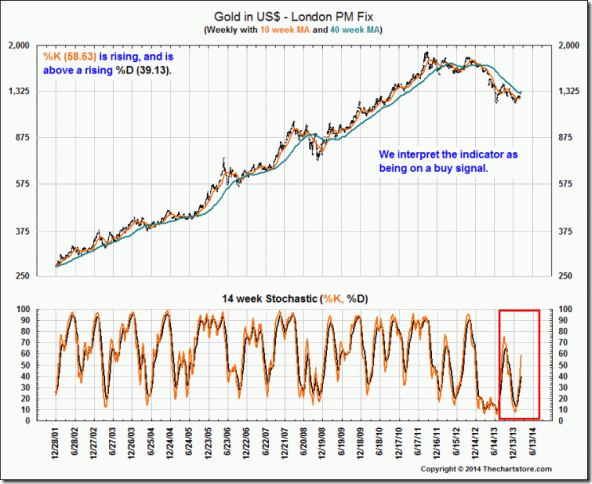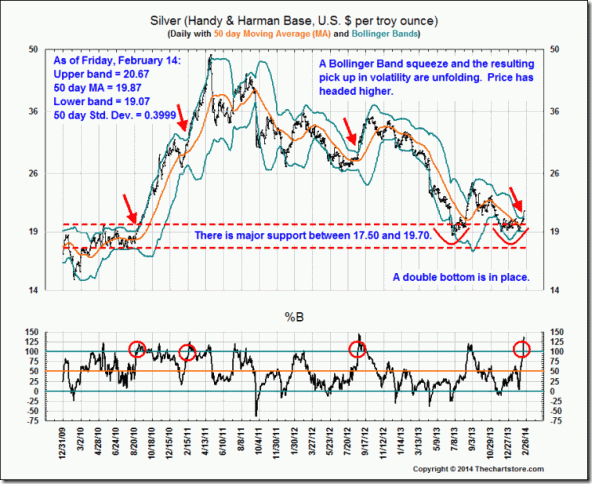 Opinions expressed in commentary on the USAGOLD.com website do not constitute an offer to buy or sell, or the solicitation of an offer to buy or sell any precious metals product, nor should they be viewed in any way as investment advice or advice to buy, sell or hold. USAGOLD, Inc. recommends the purchase of physical precious metals for asset preservation purposes, not speculation. Utilization of these opinions for speculative purposes is neither suggested nor advised. Commentary is strictly for educational purposes, and as such USAGOLD does not warrant or guarantee the accuracy, timeliness or completeness of the information found here.
Courtesy of http://www.usagold.com/