The Long Goodbye
From Cape May to Cooperstown, we've been shepherding our boys of summer as they play through the sunset season of their final little league adventure. Following Labor Day, we'll get back to our more comprehensive and consistent market commentaries. Until then, here's a few broad-brush portraits of what we've been following.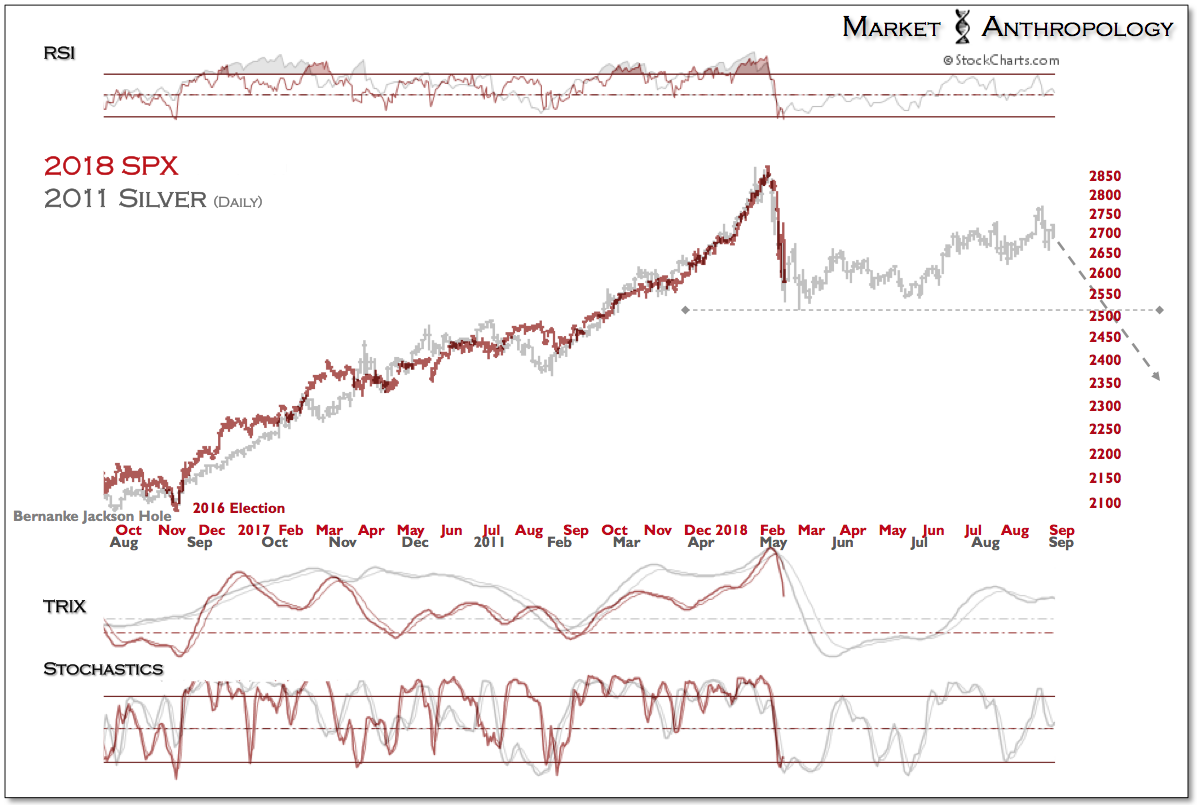 Overall, we still suspect equities are taking the long goodbye, very much along the lines of how silver and gold exhausted from their respective parabolic tops in 2011. The comparative study with silver that we highlighted this February (chart to the right - read Here) continues to express very similar momentum signatures, with the S&P 500 recently making a secondary high below the cyclical top in January. Should the comparative continue to prove prescient, equities are now on the backside of the long retracement rally that began in April.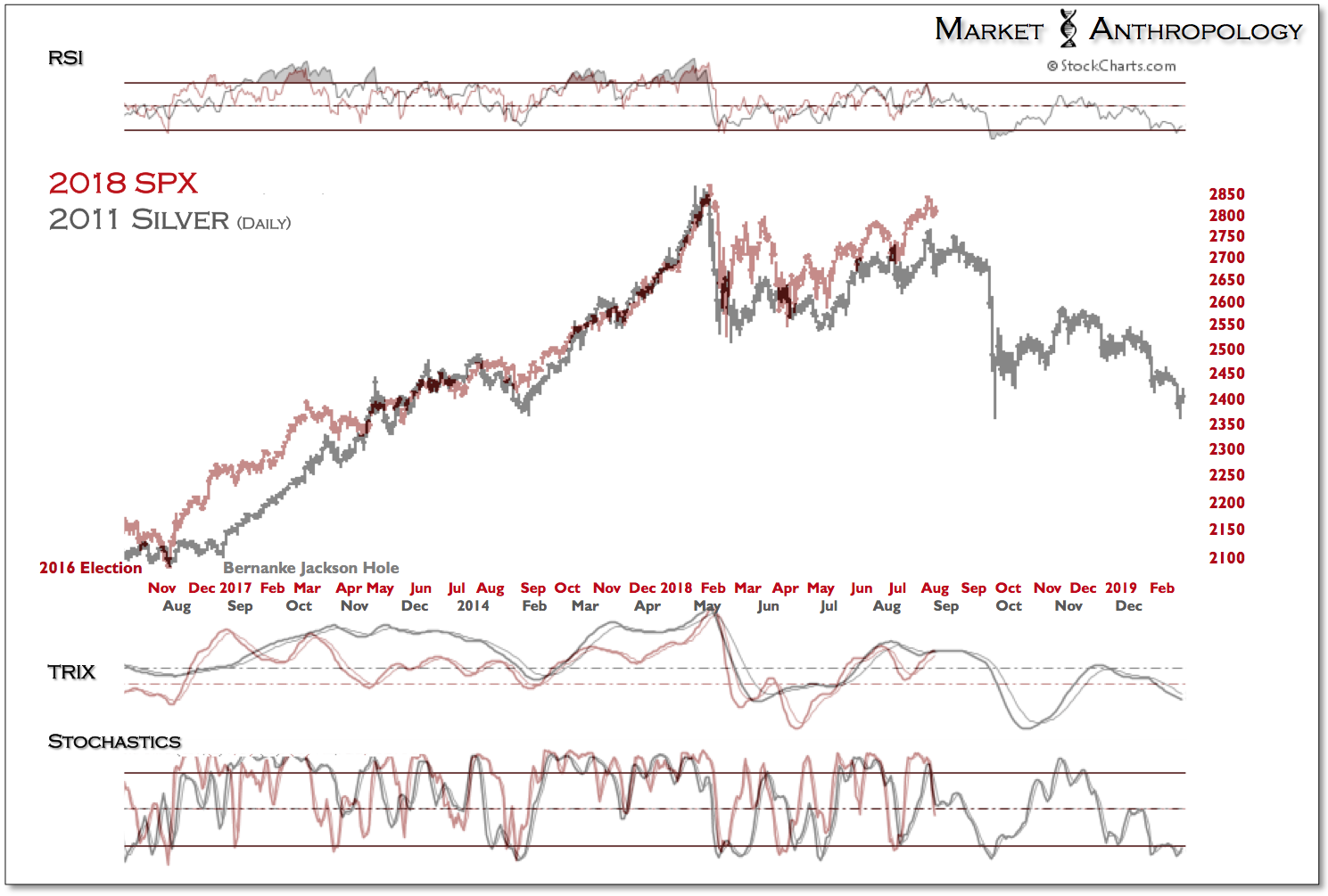 As many of our long-time readers know, in the spring of 2011 we began to contrast the parabolic ascent in the Nasdaq, circa 2000, for a prospective comparative read for silver. Although silver inevitably carved its own distinct path, we incorporated the eventual reversal pattern – as well as the cyclical breakdown in the Nikkei, circa 1990 – as very useful guides over the next several years in delineating the cyclical reversal structures in precious metals.
Although equities will again be motivated and propelled by the unique catalysts and current events of the day, we suspect that ultimately, the relative free will expressed in the markets will become subjugated by our repetitive collective behaviors – i.e. greed.
As for gold, although it did not again challenge the cycle high around 1370, our suspicions that a lasting breakout was further out on the horizon – after another a retracement decline – appears to have played out on the downside. While we don't expect gold to break the retracement lows from July, we've pushed out our expectations for its breakout move to early next year. That said – and as we described in our previous note, between now and then we expect gold to outperform equities on a relative performance basis. 
Courtesy of  http://www.marketanthropology.com/