My Mid-Tier Gold And Silver Miner ETF
Here is the list of thirty stocks that I would include in my gold and silver miner ETF. Ever since GDXJ removed most of their junior and low cap mid-tier producers, there really isn't a junior or mid-tier gold mining ETF.
My list includes 2 majors, 3 emerging majors, 16 mid-tier producers, 1 near-term producer, and 8 late-stage development stocks (juniors). The median FD market cap is $500 million.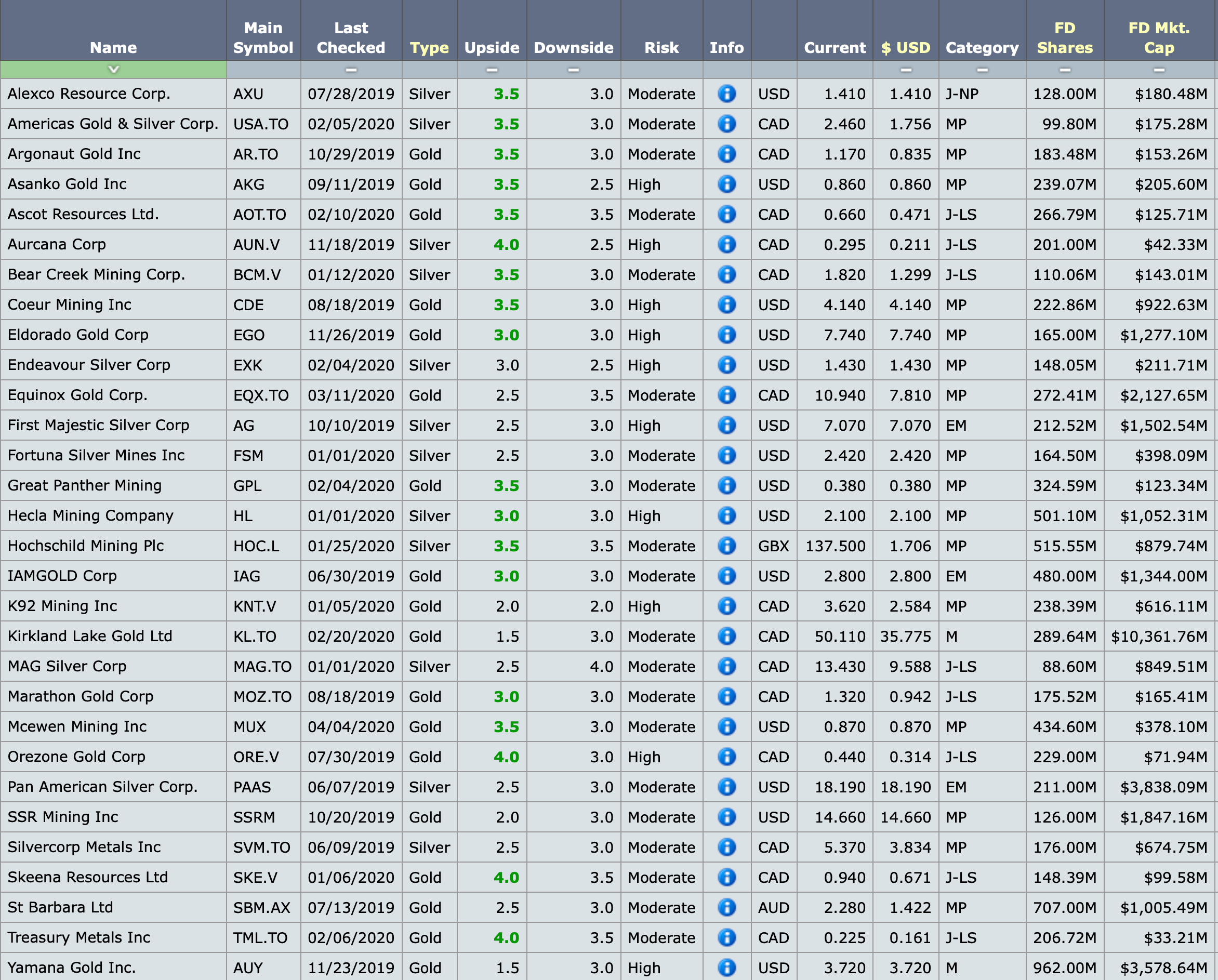 Note: Upside ratings in green are top picks on GSD.
Here are my rating definitions.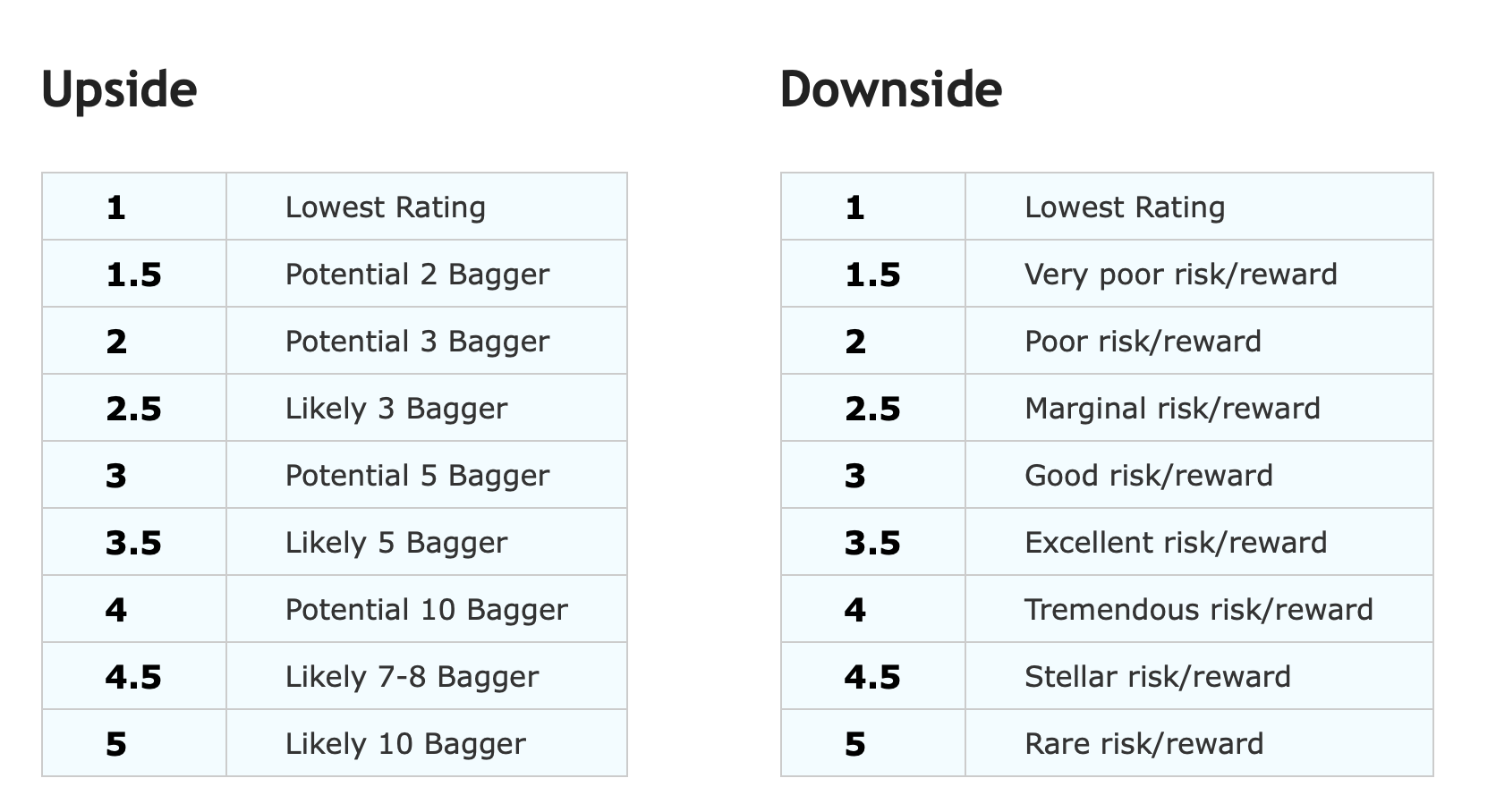 Here are my category definitions.
This list has been thoroughly vetted by me. I analyze all of the gold and silver miners with a market cap over $5 million annually, and many more under $5 million. I have 800 gold and silver miners in my GSD database.
This list is the cream of the crop in my opinion. I've been analyzing gold and silver stocks since 2004, and the entire sector since 2012, when the GSD website came into being.
I use a thorough methodology for analyzing stocks, but my focus is on a combination of upside potential and risk-reward. This is why I use two-factor rating system. The upside rating is a company's upside potential. The downside rating is their risk-reward.
I look for stocks with solid upside potential based on their current market cap versus their estimated future market cap. The future market cap is a combination of their estimated future all-in costs, future production, and future gold prices.
The risk-reward downside rating is based on a long list of data points that could impact their share price. These include their costs (both cash costs and all-in costs), management (including experience, quality, execution), location (including political risk and infrastructure issues), grade, recovery rate, exploration potential, pipeline of projects, growth potential, size of properties, balance sheet, share structure, past performance, and many other factors.
After analyzing hundreds of stocks multiple times over 15+ years, I have a good feel for the cream of the crop. That is what this list encompasses. It does not include several quality producers that I feel are "pricey", such as Newmont Goldcorp or Agnico-Eagle. Those stocks will perform well, but will have trouble outperforming stocks with much lower market caps.
This list is focused on capturing big returns if gold prices spike higher. For this reason, there are no exploration stocks or drill plays. Those stocks have too much risk for the objective of this ETF, which is expected performance versus the gold price.
Visit Don @ GoldStockData.com