Oil Forecast – Diesel Crisis Could Send Crude Towards $200 in 2023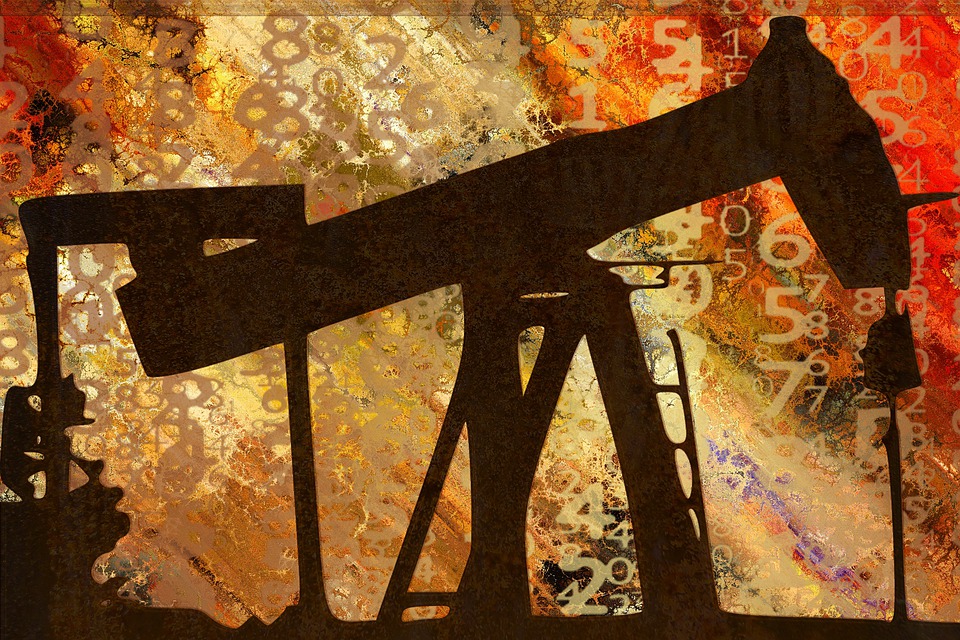 Investors and financial media believe inflation peaked and is headed much lower. 
I agree inflation likely peaked, but I'm still determining how fast it recedes.
Storm clouds are gathering on the energy front with concerns over a potential diesel crisis.
An energy shock in 2023 could derail the "peak inflation" narrative when everyone least expects it. 
Policy Backfire
President Biden made good on his promise to punish the energy sector. One of his first steps in office was to block the Keystone pipeline. Pipelines are the safest and cheapest way to move energy products. Transporting crude by truck and rail is much more dangerous, inefficient, and expensive, according to experts. 
Besides canceling pipelines, Biden suspended oil and gas leases on all Federal lands. Leases have slowed to a trickle, according to the graph below. Finding and producing more oil is hard when you can't get permits. 
source: https://www.offshore-mag.com/regional-reports/us-gulf-of-mexico/article/...
Diesel Shortages
Within the next few months, the entire world will face potential diesel shortages. Refineries can't keep up, and storage is at multi-year lows. The situation is particularly dire in the Northeast, where many homes still use fuel oil for heating and are expecting a cold winter. East Coast Diesel storage is well below the 5-year average.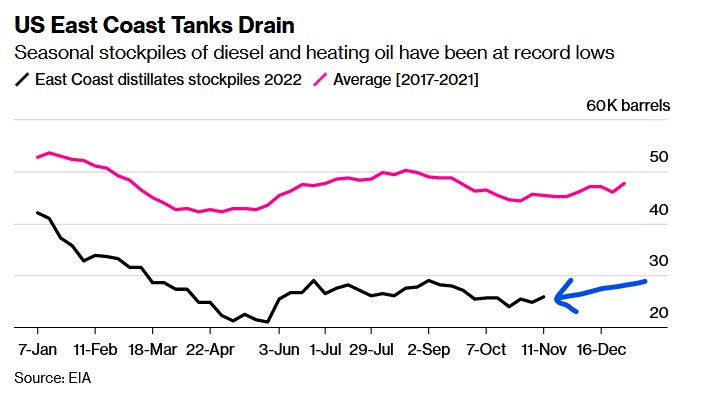 source: https://www.bloomberg.com/news/articles/2022-11-22/shortage-looms-for-di...
Strategic Petroleum Reserve
Some speculate the Biden administration drained the Strategic Petroleum Reverse as a political tool to lower gas prices before the mid-terms. With strategic reserves at levels not seen since 1985, the US is now forced to restock this critical resource in an environment of higher prices and thin supply. Under the worst-case scenario, a supply shock now could send energy soaring.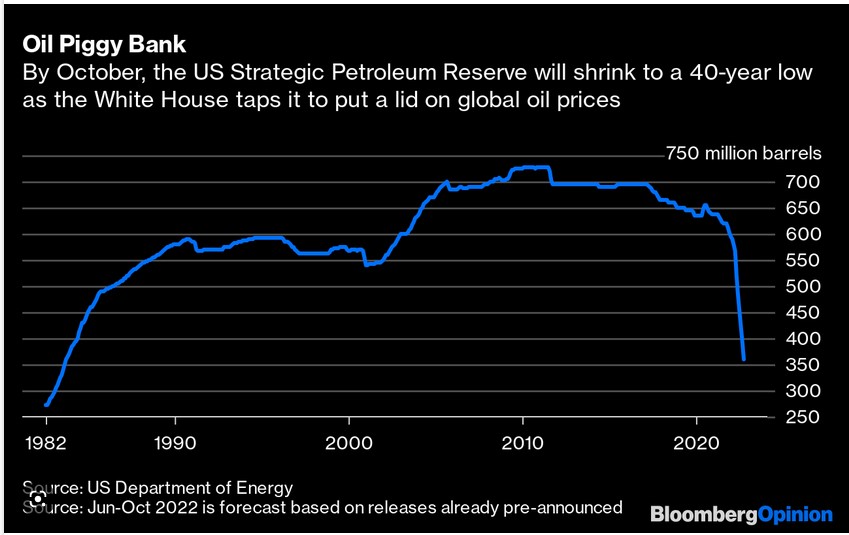 Looming Rail Strike
A potential rail worker strike complicates the energy situation at the worst possible time and could trigger a winter diesel crisis. Remember how I said pipelines are the most efficient and safest way to move oil? With pipelines constrained under Biden, more oil is moving by rail. 
The two largest freight rail unions recently split their votes on the latest compromise offered by the Biden administration, increasing the prospects for a nationwide strike as winter sets in across the country. A rail shutdown would be catastrophic. 
Chinese Demand
One of the main reasons energy prices are low is because of plummeting demand out of China. Covid cases are spiking, and cities could remain in lockdown for the next several months. What happens if the Chinese economy comes roaring back in 2023, as some speculate? Demand for energy could soar when supply is most vulnerable.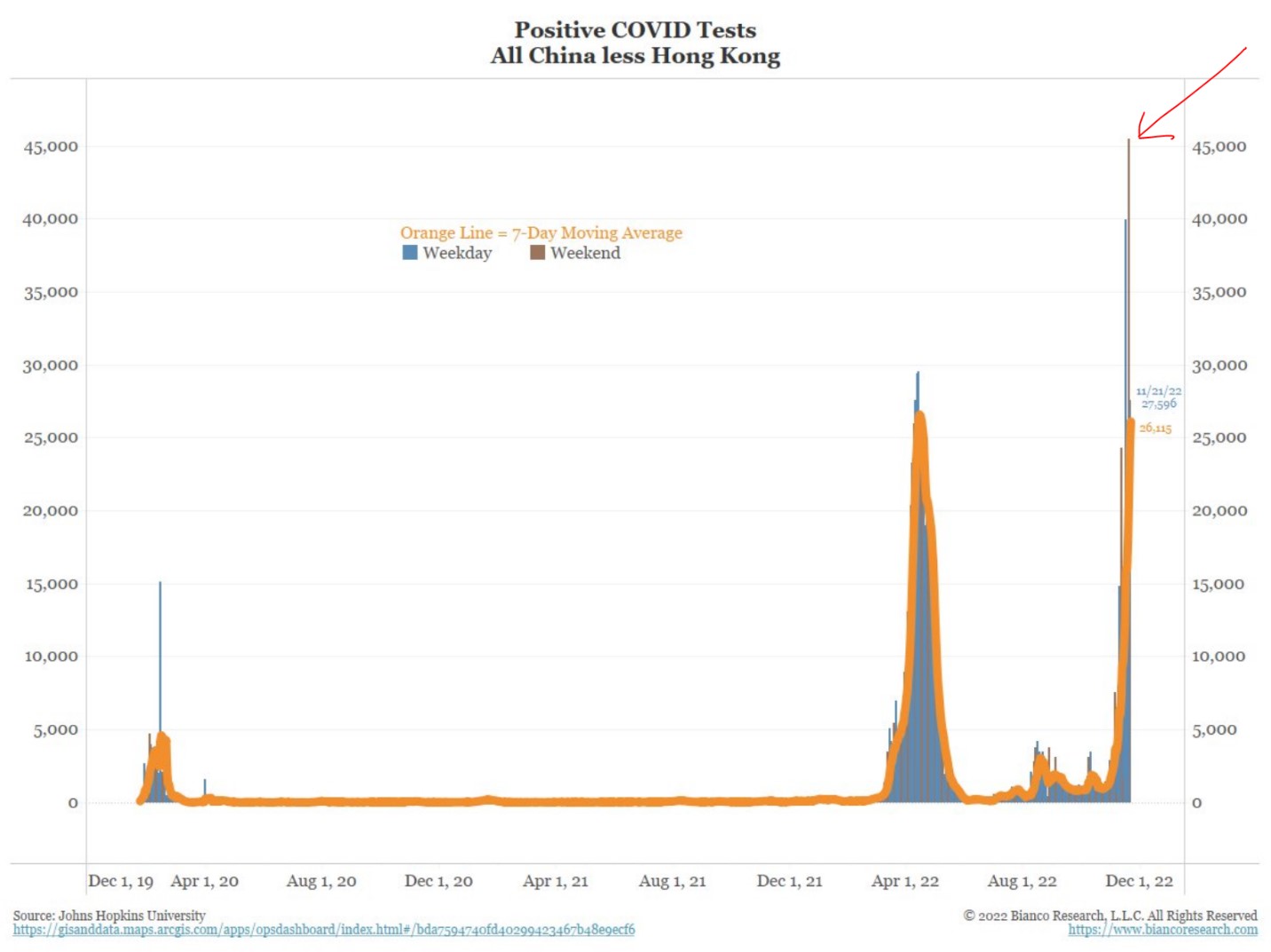 source: https://twitter.com/biancoresearch/status/1595061300631343109/photo/1
Summary
Governments across the globe will consume available energy stockpiles over the next several months. Those facilities must be restocked before next winter. Higher demand and reduced supply could trigger widespread shortages, especially in diesel. Some analysts see crude approaching $200 a barrel in 2023. The resulting jump in inflation could overturn the "peak inflation" narrative when everyone least expects it. 
AG Thorson is a registered CMT and an expert in technical analysis. He believes we are in the final stages of a global debt super-cycle. For more charts and regular updates, please visit here.
********