Precious Metals' Sector Morning Star Reversal At Trendline Support
Having artfully freaked out a whole bunch of investors by breaching nearby support and dropping quite sharply, so that they have panicked and scurried over to the wrong side of the boat again, the PM sector appears to be in the process of reversing to the upside now right where we would expect it to – at the lower boundary of its main upside channel, which we can see to advantage on the 1-year chart for GDX below.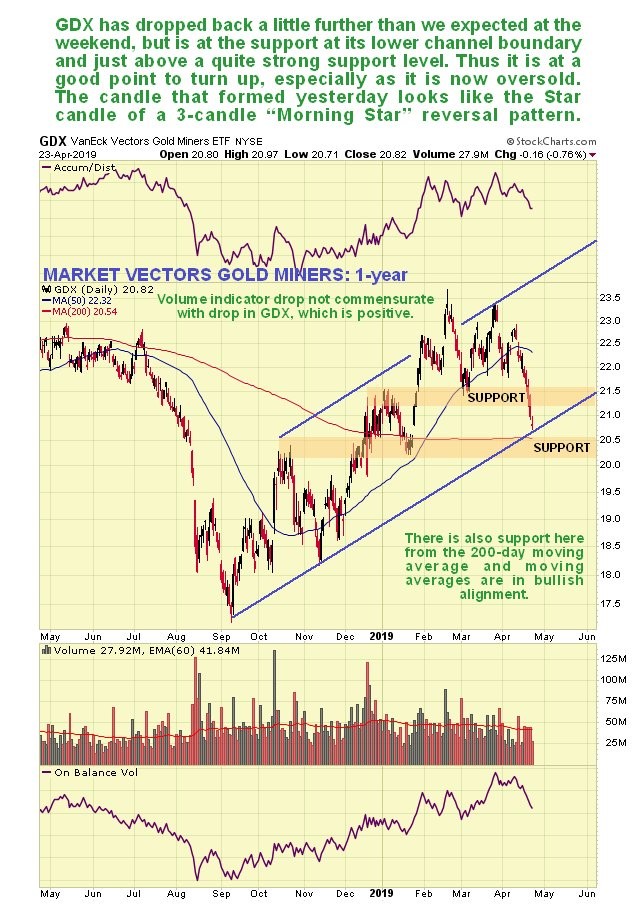 There are several bullish factors to observe on this chart that are supportive of a reversal here. GDX is clearly oversold now after its sharp drop of the past two weeks and is in a zone of strong support arising not just from the lower boundary of its upside channel but also from the support in the vicinity of its October peak and the proximity of its 200-day moving average, all of which makes a reversal here very likely. In addition notice that there has not been a commensurate drop in its volume indicators, which is positive.
The 6-month chart enables us to examine recent candles in detail and the most striking thing to observe is the "Doji Star" that formed yesterday after an opening gap at trendline support after a chain of down days. This is a clear sign that bears are losing control and it is thought highly likely that this is the 2nd candle of a 3-candle "Morning Star" reversal, and if it is the sector won't stay down here for long.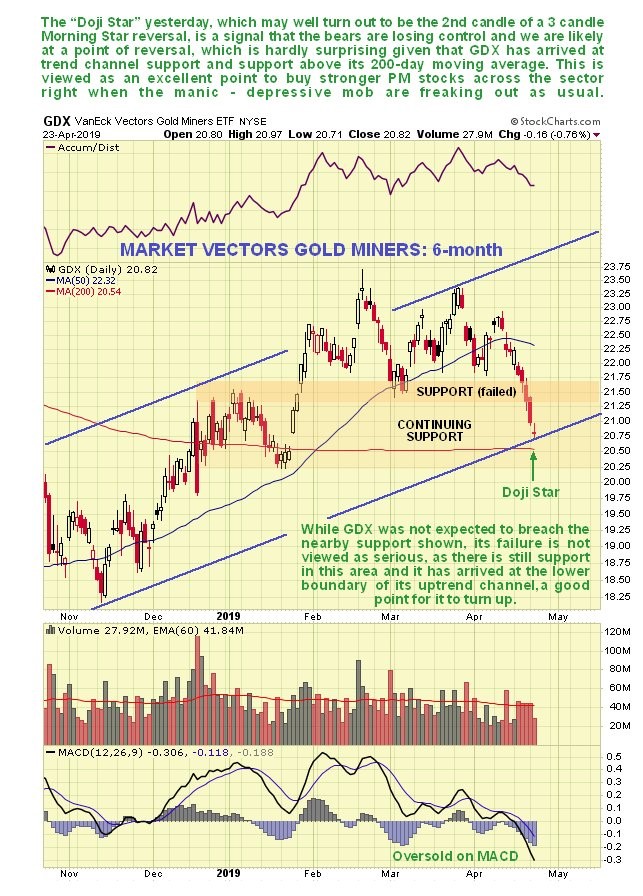 So there you go – the conclusion is that this is a great time to wade in and load up on the strongest PM stocks, like Wheaton Precious Metals that we are looking to buy back having sold it right at the top several weeks back and which we are going to look at a little later this morning.
*********