Precious Metals Morning Report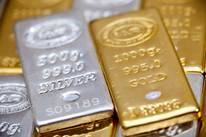 This could be a most important week for gold and silver bullion and their shares. The double non-confirmation I have been describing will remain in effect as long as the HUI and Hecla Mining do not make lower lows. Today's trading in the HUI and Hecla Mining may provide us with the information that this extensive and exhausting correction in gold and silver has finally come to an end. Gold and silver bullion may make slight new lows but the key is the shares refusing to make new lows. If they refuse to make new lows we should witness a massive bull move in the entire precious metals complex begin and begin as soon as the double non-confirmation is confirmed.
So, as the saying goes, "Bottoms up."
In December 2013 the HUI went below its previous low of 206.66 and made a new low at 188.39. However, in December 2013 gold bottomed at $1,181.40 and did not go below its previous low of $1,179.40. This was a non-confirmation of a future low. This past week gold made a lower low but the HUI did not make a lower low. This is a developing double non-confirmation of a future low. If gold keeps making lower lows but the HUI refuses to do so the gold bear is not only dying it is signaling that it is at deaths door and the door is wide open!! A double non-confirmation is the strongest possible signal that the gold bear is dead. 
HUI WEEKLY
GOLD WEEKLY
Homestake Mining was the Bellwether stock for all gold shares in the 1970's gold bull market. There was a double non-confirmation of a new low between gold and Homestake Mining in 1973. See if you can spot it. Look at the end of 1973 and you will see the explosive bull move for gold and the gold share proxy Homestake Mining that followed the double non-confirmation. This is what we will see when the present double non-confirmation is complete. It may have completed this past Friday.   
GOLD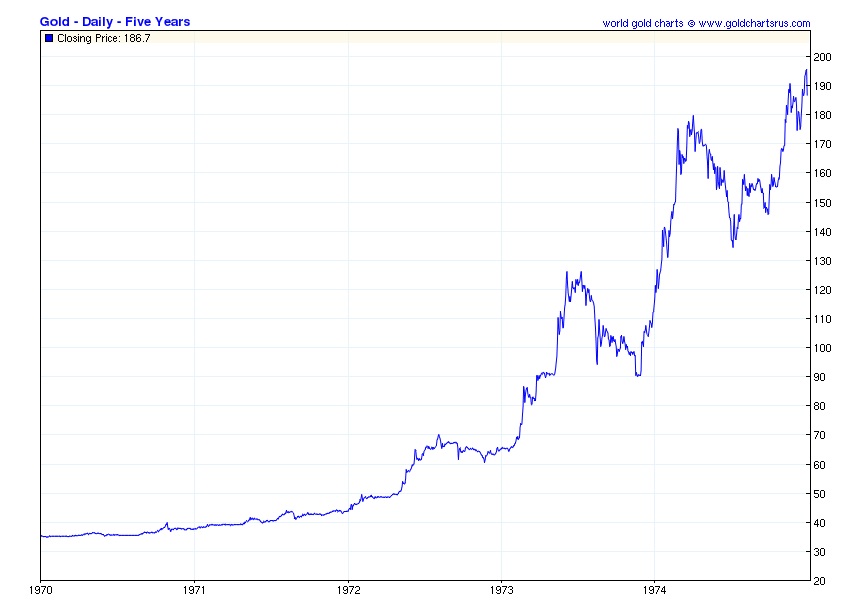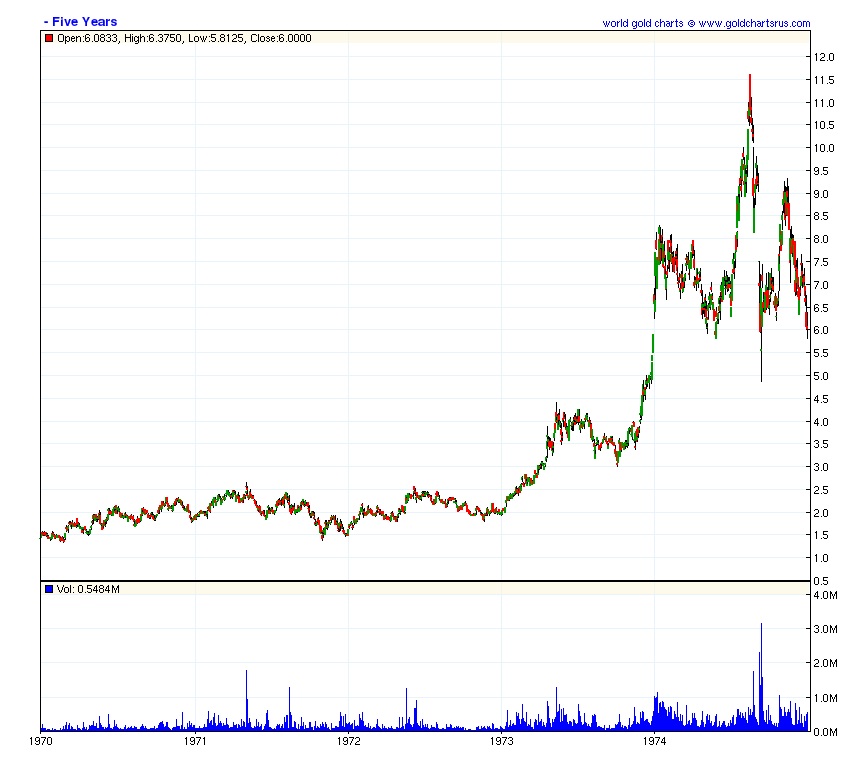 HOMESTAKE MINING
The double non-confirmation for silver is absolutely pure … more so than the double non-confirmation for gold. See silver and Hecla charts posted below. Hecla Mining is the largest and lowest cost producer in the U. S. A.  It is actually paying a dividend! I use Hecla Mining to represent the silver mining shares as I use the HUI to represent the gold shares. Hecla Mining made a new low in December 2013. Silver bullion failed to make a new low in January 2014. This week silver bullion made a new full-fledged low, the lowest low for a very long time. However, this week Hecla Mining refused to make a new low thereby initiating a perfect double non-confirmation!
SILVER WEEKLY
HECLA WEEKLY
Right on schedule as gold and silver complete their bottoming double non-confirmation the DJIA is or has completed its topping process. 
DJIA WEEKLY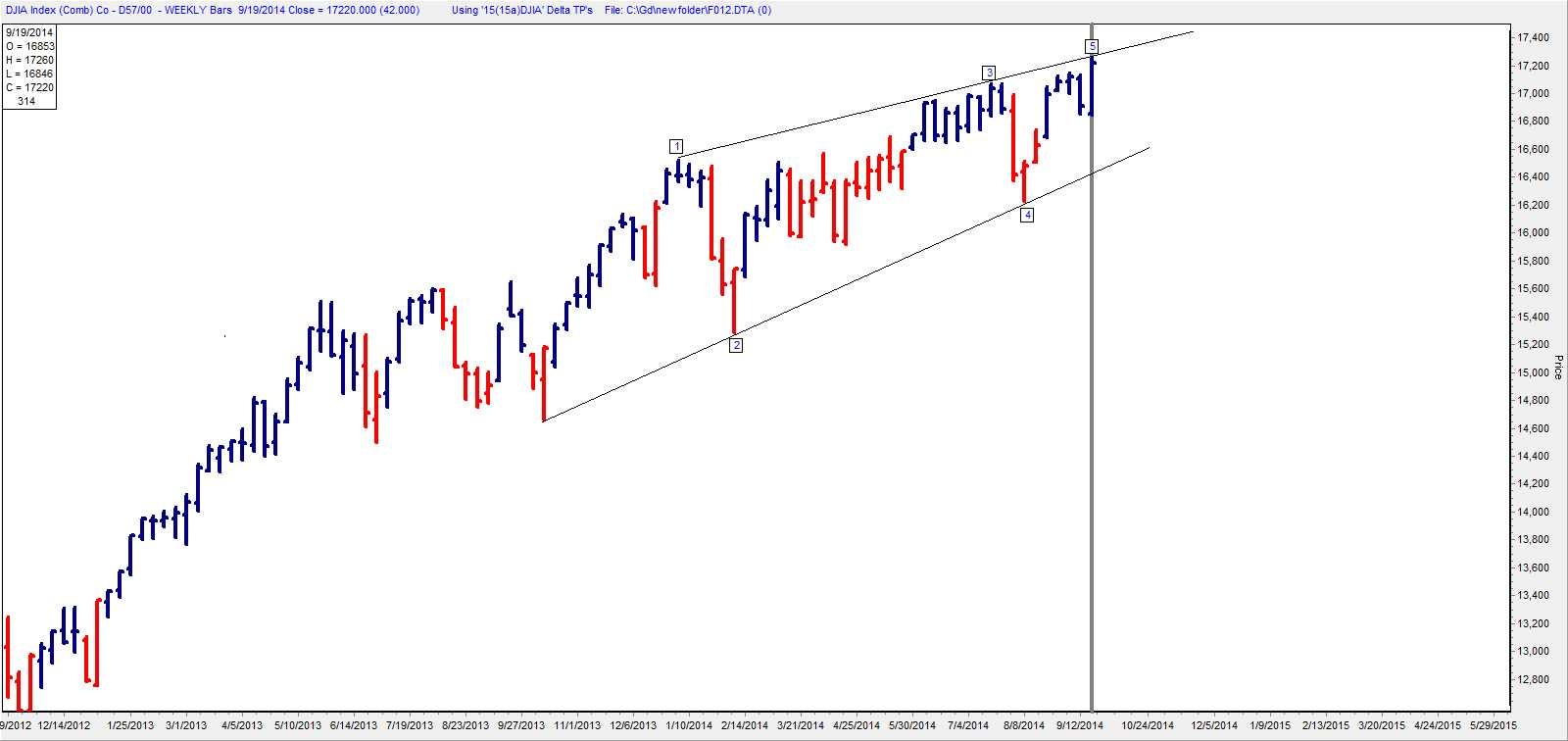 GOLD WEEKLY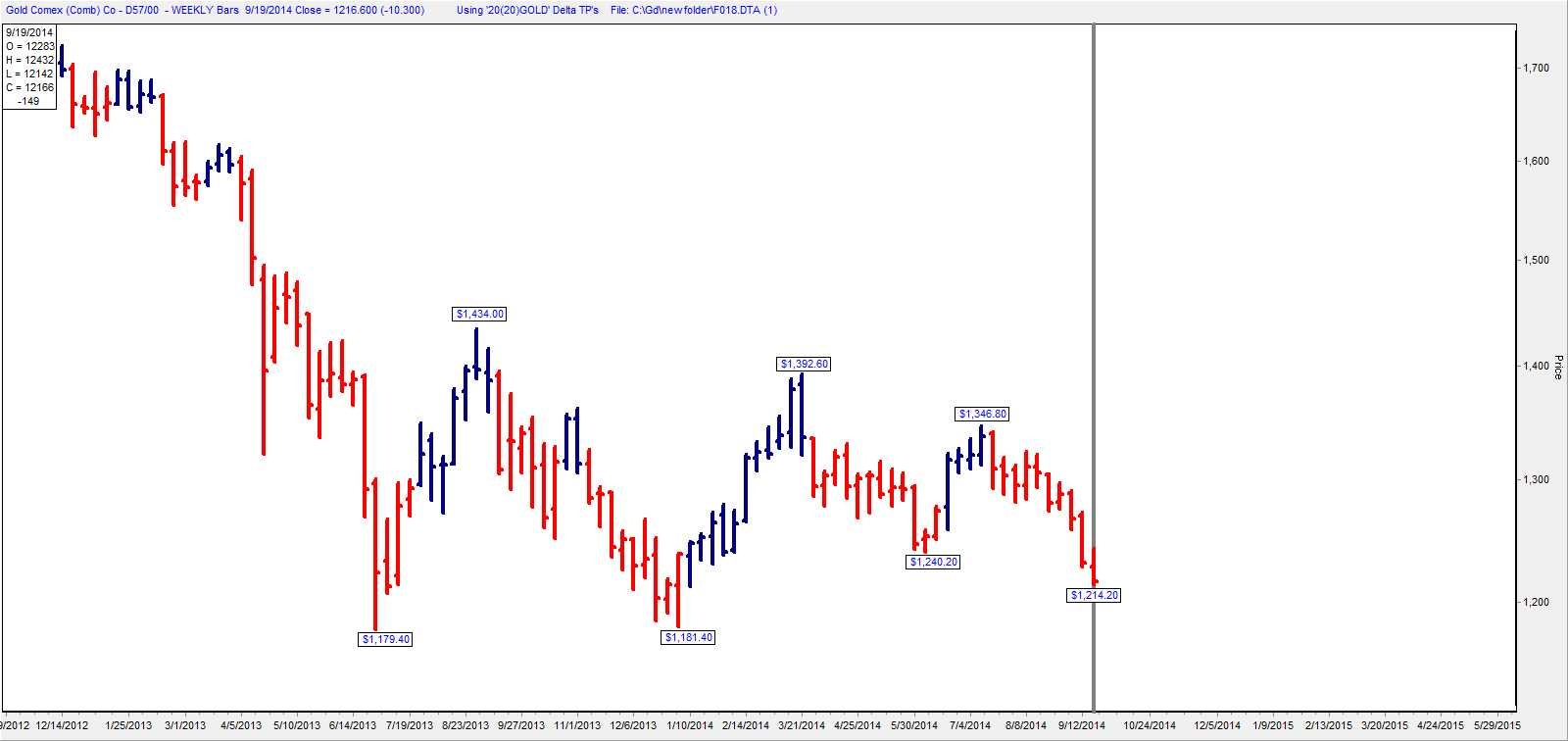 SILVER WEEKLY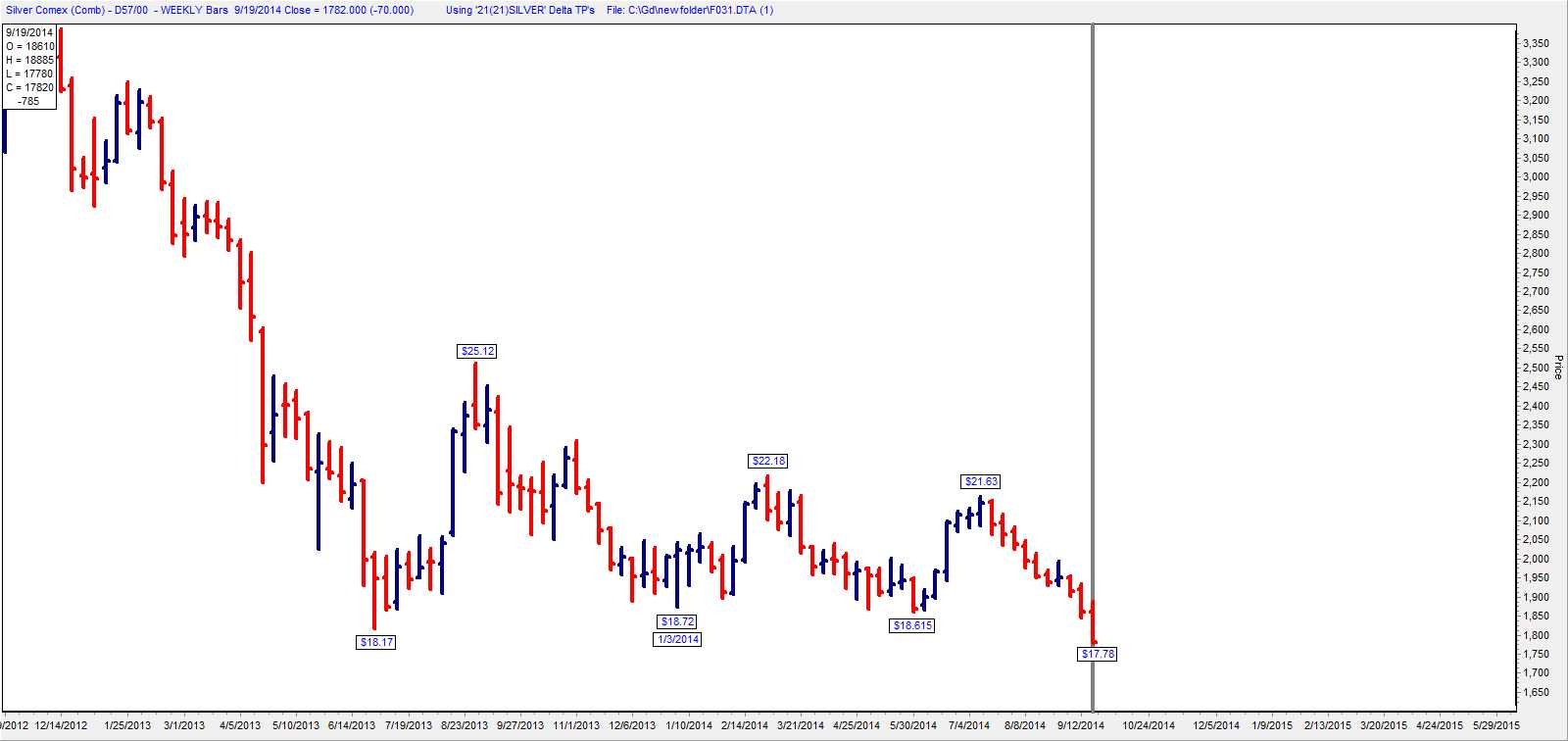 ******** 
https://www.deltasociety.com/content/ron-rosen-precious-metals-timing-letter
Disclaimer: The contents of this letter represent the opinions of Ronald L. Rosen.  Nothing contained herein is intended as investment advice or recommendations for specific investment decisions, and you should not rely on it as such. Ronald L. Rosen is not a registered investment advisor. Information and analysis above are derived from sources and using methods believed to be reliable, but Ronald L. Rosen cannot accept responsibility for any trading losses you may incur as a result of your reliance on this analysis and will not be held liable for the consequence of reliance upon any opinion or statement contained herein or any omission. Individuals should consult with their broker and personal financial advisors before engaging in any trading activities. Do your own due diligence regarding personal investment decisions.