President Trump Tweets Russia "Get Ready" For Missiles In Syria – Gold, Oil Rise And Stocks Fall
– Dow Index set to drop 300 points at open after Trump tweet today
– Stocks see sell off and gold pops to test resistance at $1,350/oz
– US stock futures suggest over 1% losses at New York open
– Oil surged to a two-week high and has surged nearly 7% this week
– U.S. bombing Syria may provoke escalation of conflict with Russia and wider conflict in volatile Middle East
President Donald Trump warned Russia in the last hour to "get ready" as U.S. missiles would soon be sent into Syria in response to a suspected chemical weapons attack.
Russia vows to shoot down any and all missiles fired at Syria. Get ready Russia, because they will be coming, nice and new and "smart!" You shouldn't be partners with a Gas Killing Animal who kills his people and enjoys it!
Oil prices surged and extended gains after touching their highest levels in more than three years as geopolitical concerns and concerns of war in the Middle East rose.
Brent crude, the international benchmark, was up 1 per cent to over $71.68 per barrel. West Texas Intermediate, the US benchmark, was 1.3 per cent lower to $66.37.
Spot gold was up 0.8 per cent to $1,349.60 an ounce. Spot silver rose just 0.2% to $16.67/oz. Platinum and palladium were both 0.4% higher.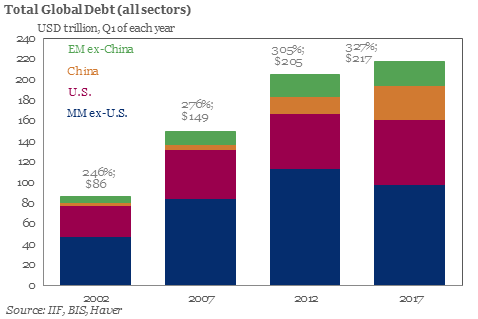 *********