Stock Bears Are On The Rampage…WORLDWIDE!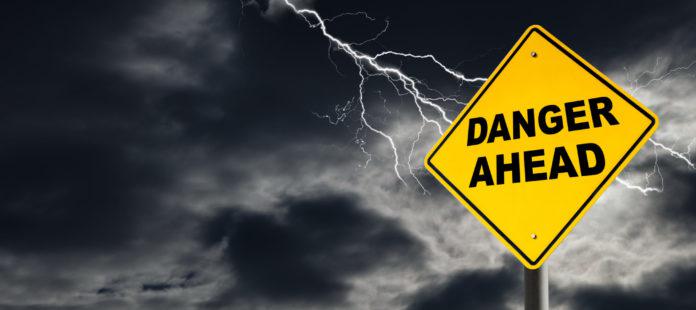 All major stock indices WORLDWIDE are presently in a Bear Market mode. In fact there is no exception: Stocks are trending downward in the North America, Asia, Europe and Mexico…without exception. This analysis will consist of mainly the stock charts of 16 major exchanges of the three continents (i.e. the Americas, Asia and Europe):
North America (USA and Canada)

Asia (China, Hong Kong, India and Japan)

Europe (Germany, France and Euro FTSE)

Mexico

Dow Jones Global And World Indices
The prime signal used to call these stock indices in a Bear Market mode is the fact each has suffered the Death Cross price pattern, where the 50 day moving average (dma) has crossed down below its 200 dma…just as they did in the global bear markets of 2000-2001 and 2007-2008 (when most indices lost about 50% of their previous peak values). With a view to make the 16 charts more readable, I have converted the Daily charts into Weekly charts. CONSEQUENTLY, the Death Cross Daily Moving Average (dma) was converted to Weekly charts where the Death Cross is 10 wma and 40 wma. The dire significance is the same…to wit: a Bear Market is approaching. Moreover, it's important to notice each chart shows three predictive Technical Indicators. Namely, Full Stochastics, MACD and RSI. The status of these 3 Technical Indicators has reached bear market levels…further confirming the Bear Market forecast of the Death Cross (similar to the global bear market periods of 2000-2001 and 2007-2008). Remember, The Death Cross is the prelude overture to the Concert of the Bears to be played out in 2019.
THEREFORE, take appropriate protective action to protect your wealth.
North America (Dow Jones Index, S&P500, NASDAQ, Wilshire 5000, Russell 2000 and Canada Index)
DOW JONES INDEX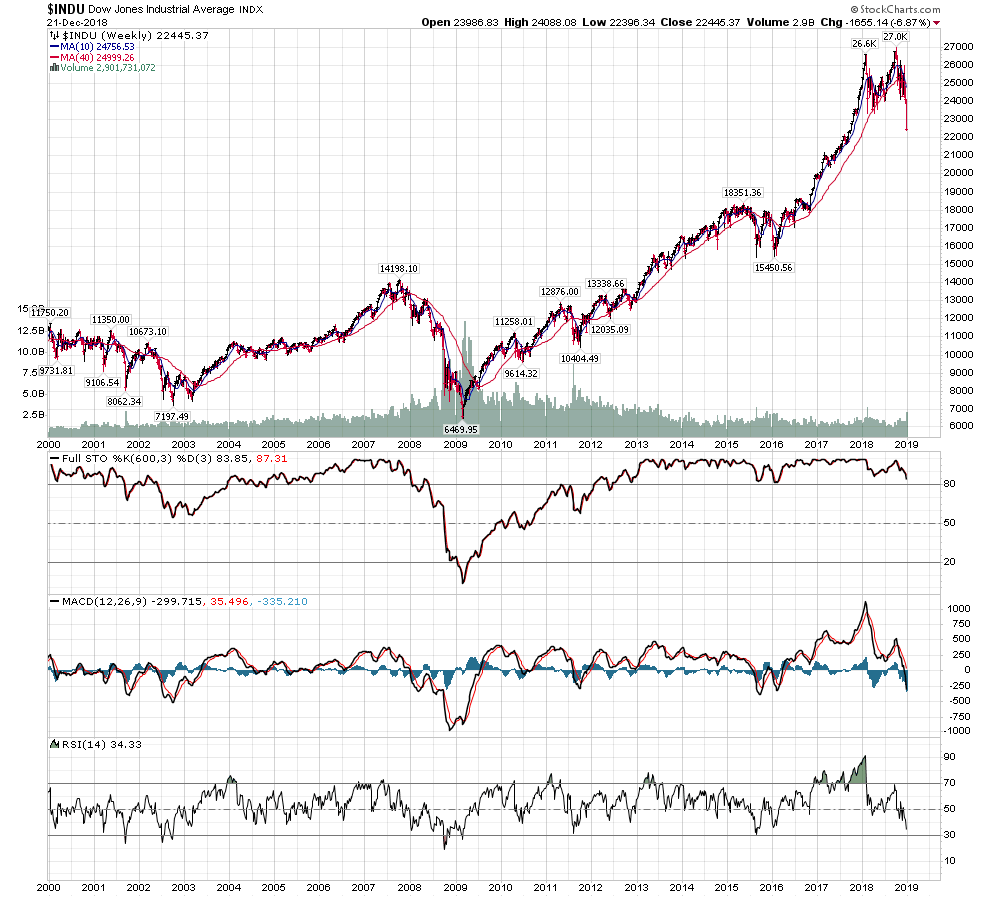 (Source: https://stockcharts.com/h-sc/ui?s=%24INDU&p=W&yr=19&mn=0&dy=0&id=p2378856949c&listNum=1&a=636913850 )
S&P500 INDEX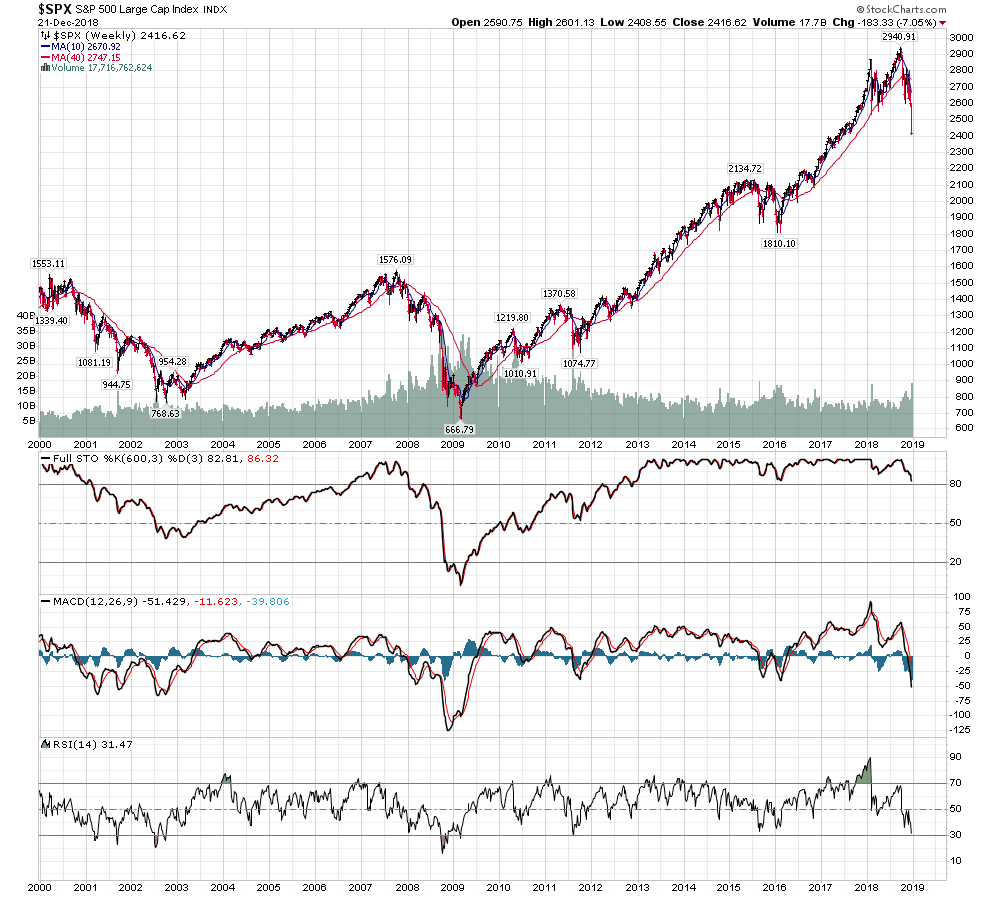 (Source: https://stockcharts.com/h-sc/ui?s=%24SPX&p=W&yr=19&mn=0&dy=0&id=p0957280208c&listNum=1&a=636913895 )
NASDAQ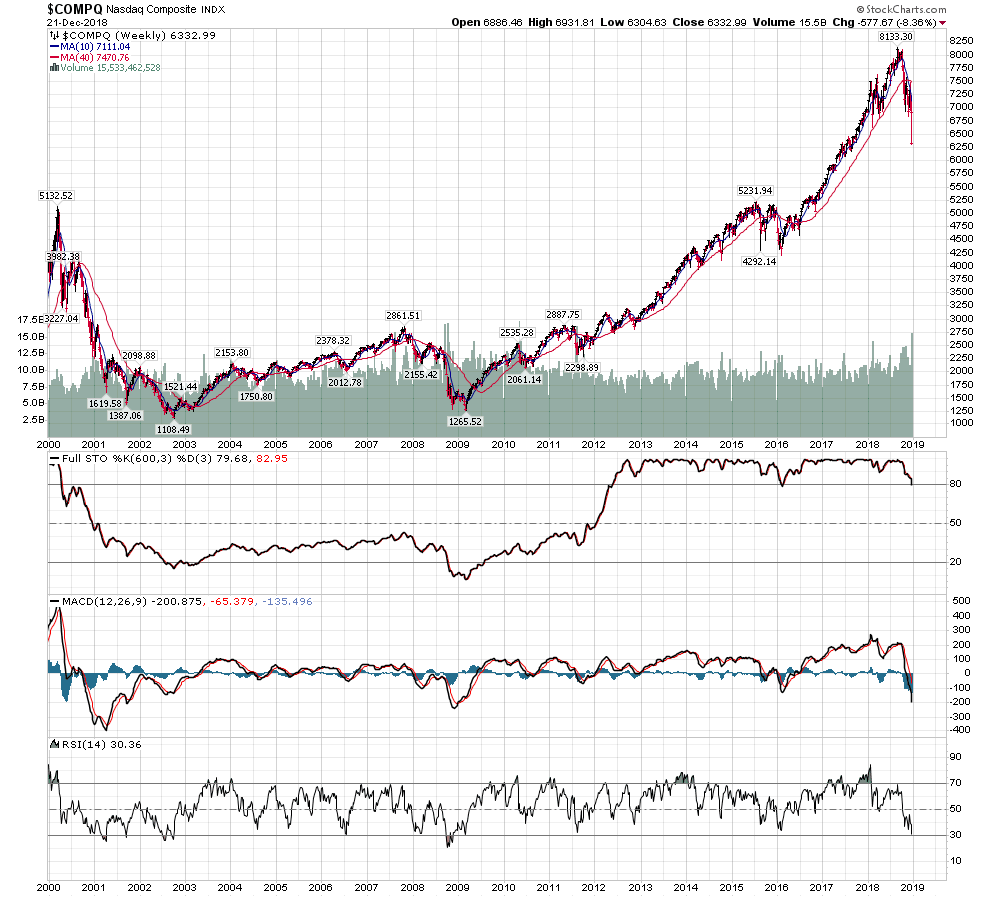 (Source: https://stockcharts.com/h-sc/ui?s=%24COMPQ&p=W&yr=19&mn=0&dy=0&id=p8155472774c&listNum=1&a=636914943 )
WILSHIRE 5000 INDEX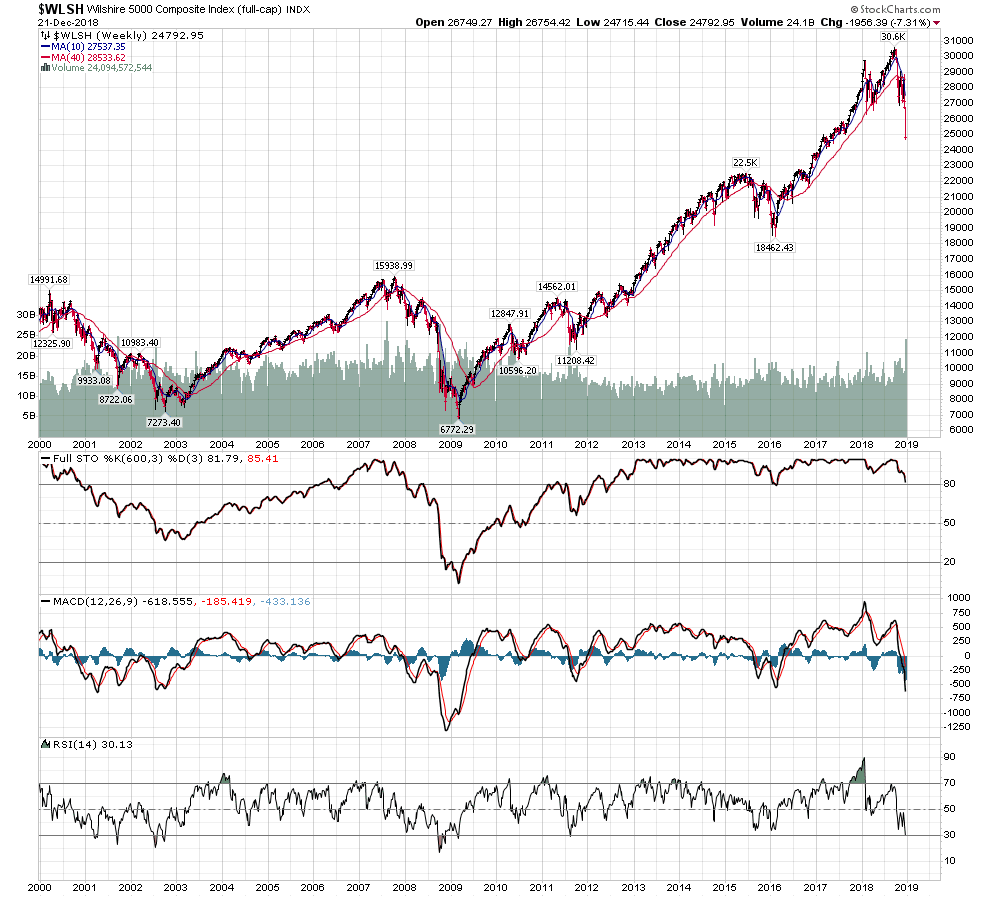 (Source: https://stockcharts.com/h-sc/ui?s=%24WLSH&p=W&yr=19&mn=0&dy=0&id=p3496620658c&listNum=1&a=636915294 )
RUSSELL 2000 INDEX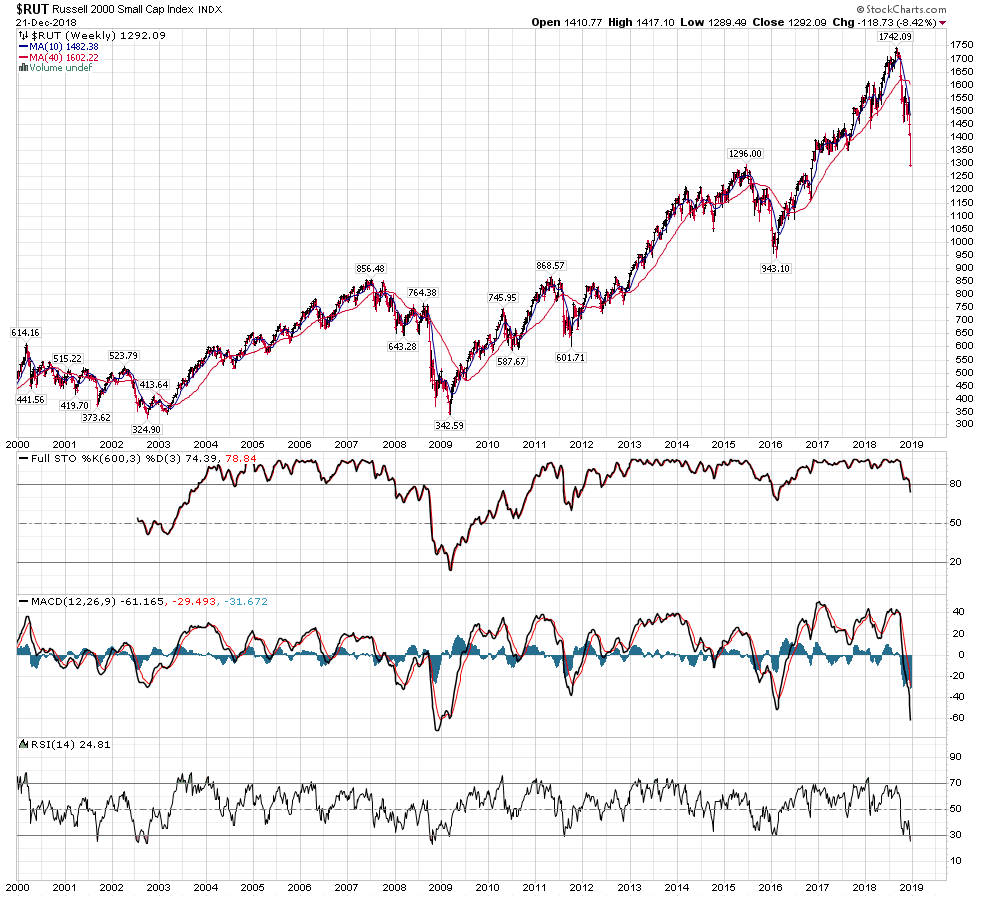 (Source: https://stockcharts.com/h-sc/ui?s=%24RUT&p=W&yr=19&mn=0&dy=0&id=p9419000893c&listNum=1&a=636915952 )
CANADA INDEX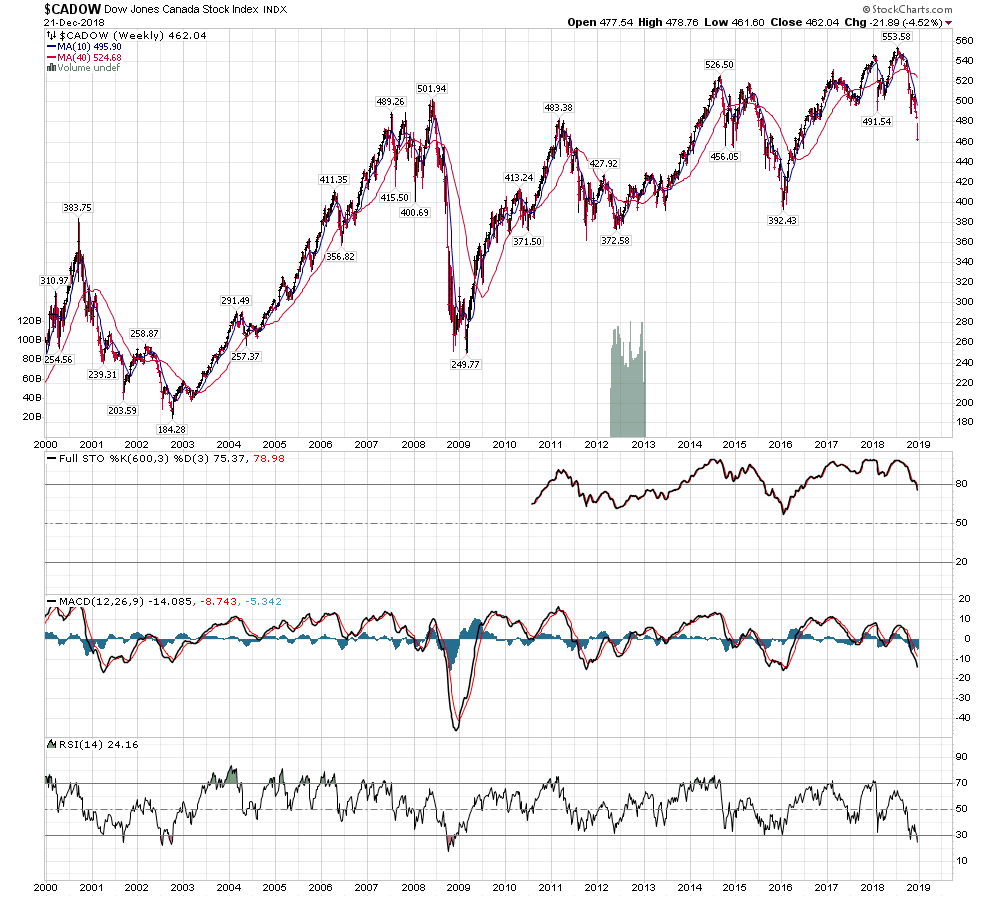 (Source: https://stockcharts.com/h-sc/ui?s=%24CADOW&p=W&yr=19&mn=0&dy=0&id=p8916442303c&listNum=1&a=636916239
Asia (China Shanghai, Hong Kong, India Bombay and Japan Nikkei Indices)
China Shanghai Index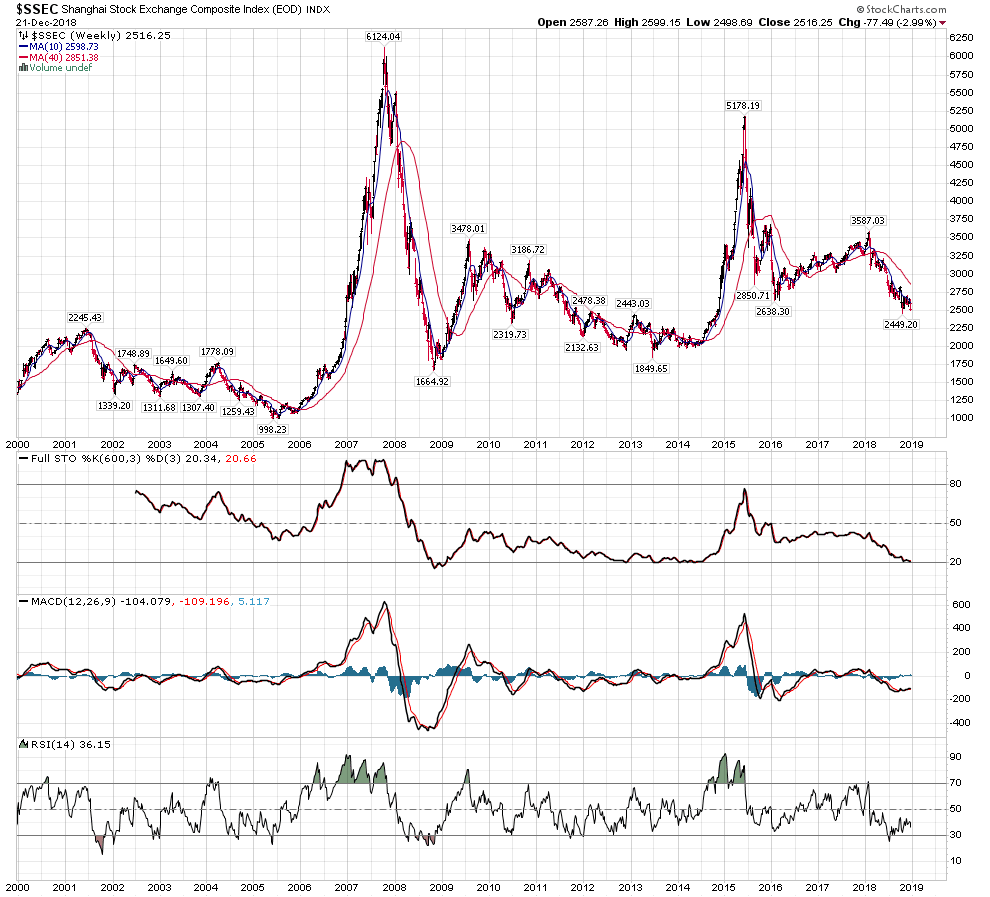 (Source: https://stockcharts.com/h-sc/ui?s=%24SSEC&p=W&yr=19&mn=0&dy=0&id=p3301572323c&listNum=1&a=636916497 )
Hong Kong Hang Seng Index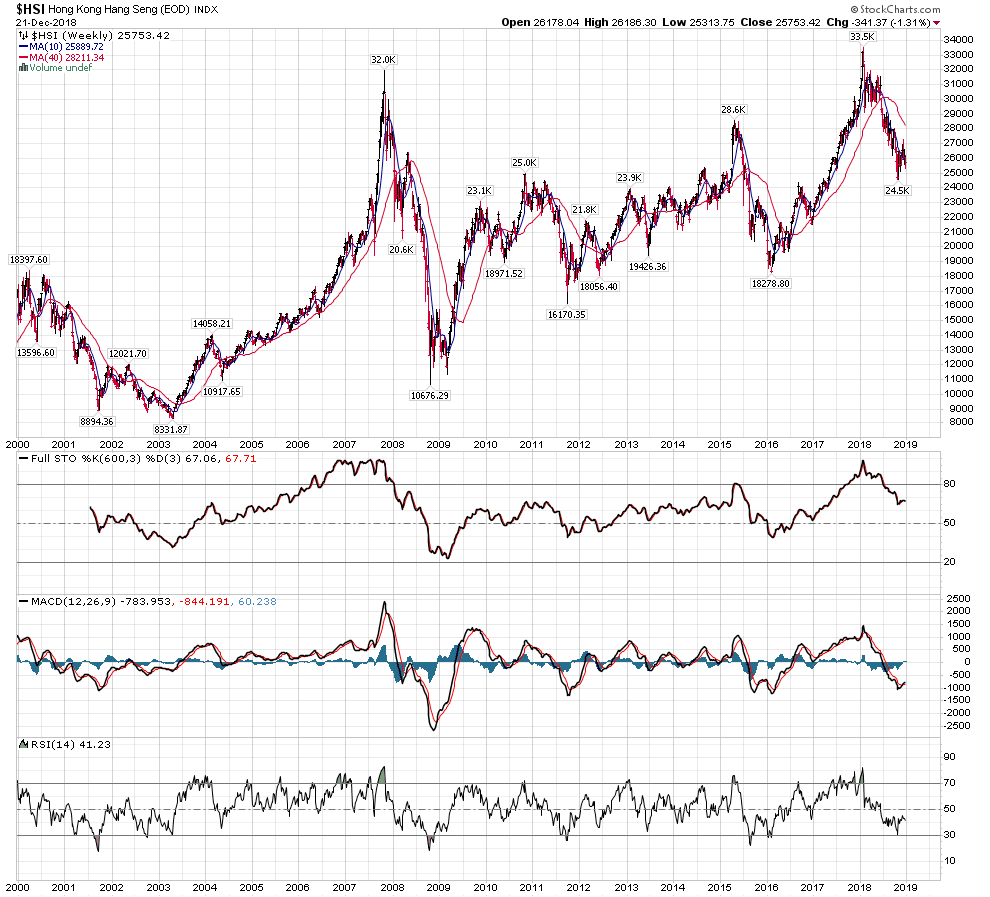 (source: https://stockcharts.com/h-sc/ui?s=%24HSI&p=W&yr=19&mn=0&dy=0&id=p4269860528c&listNum=1&a=636917031 )
India Bombay Index
(Source: https://stockcharts.com/h-sc/ui?s=%24BSE&p=W&yr=19&mn=0&dy=0&id=p3529161145c&listNum=1&a=636917220 )
Japan Nikkei Index
(Source: https://stockcharts.com/h-sc/ui?s=%24NIKK&p=W&yr=19&mn=0&dy=0&id=p1405872615c&listNum=1&a=636917419 )
Europe (Germany, France and Euro FTSE)
Germany DAX Index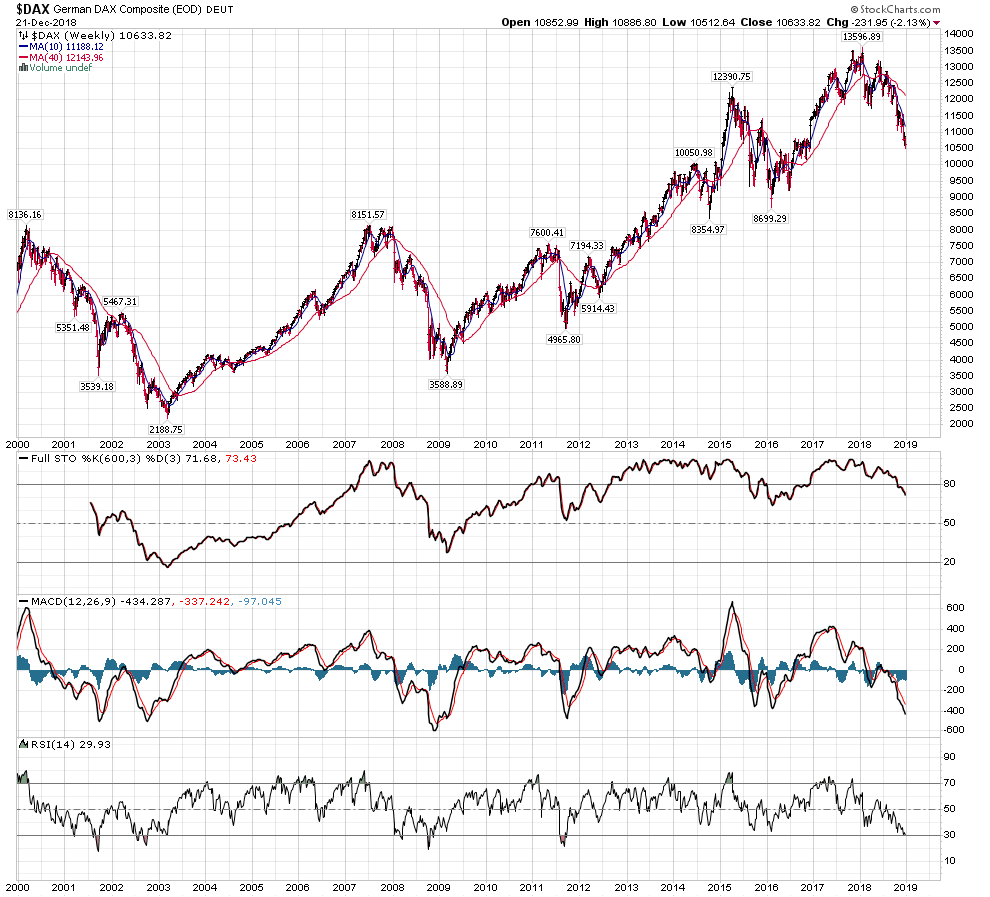 (Source: https://stockcharts.com/h-sc/ui?s=%24DAX&p=W&yr=19&mn=0&dy=0&id=p6388140871c&listNum=1&a=636917609 )
France CAC Index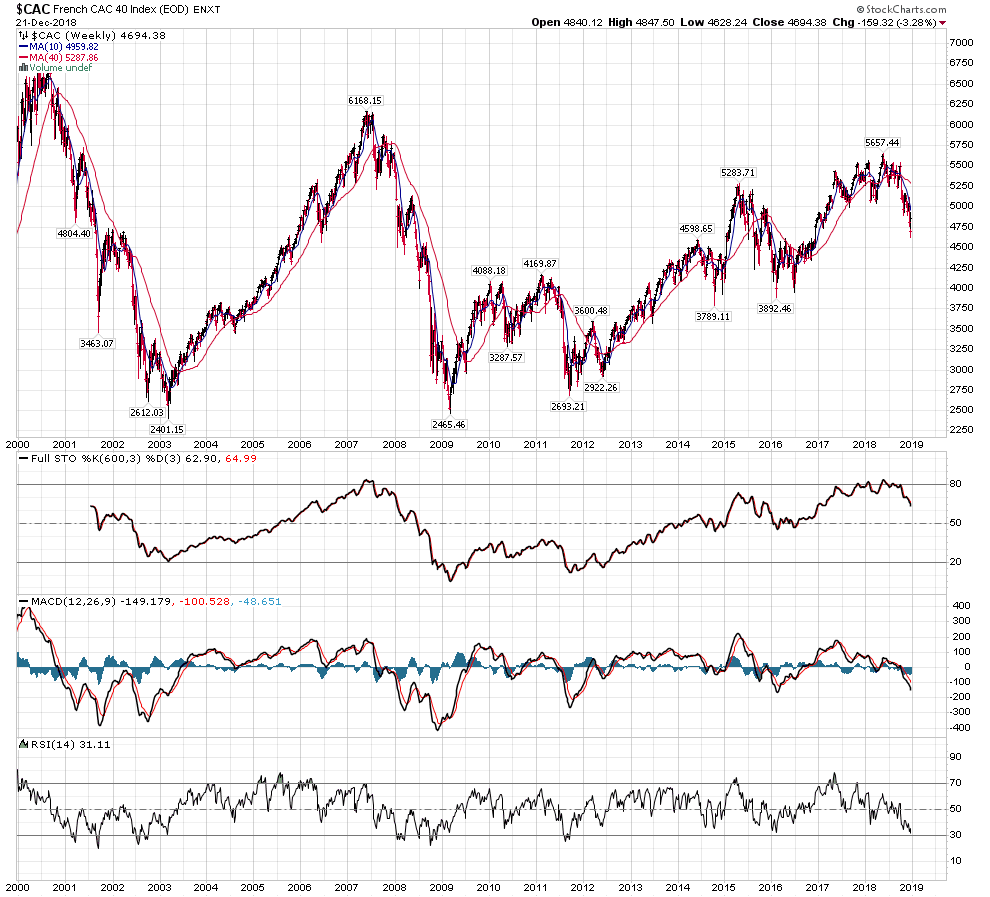 (Source: https://stockcharts.com/h-sc/ui?s=%24CAC&p=W&yr=19&mn=0&dy=0&id=p2181011814c&listNum=1&a=636918248 )
Euro FTSE Index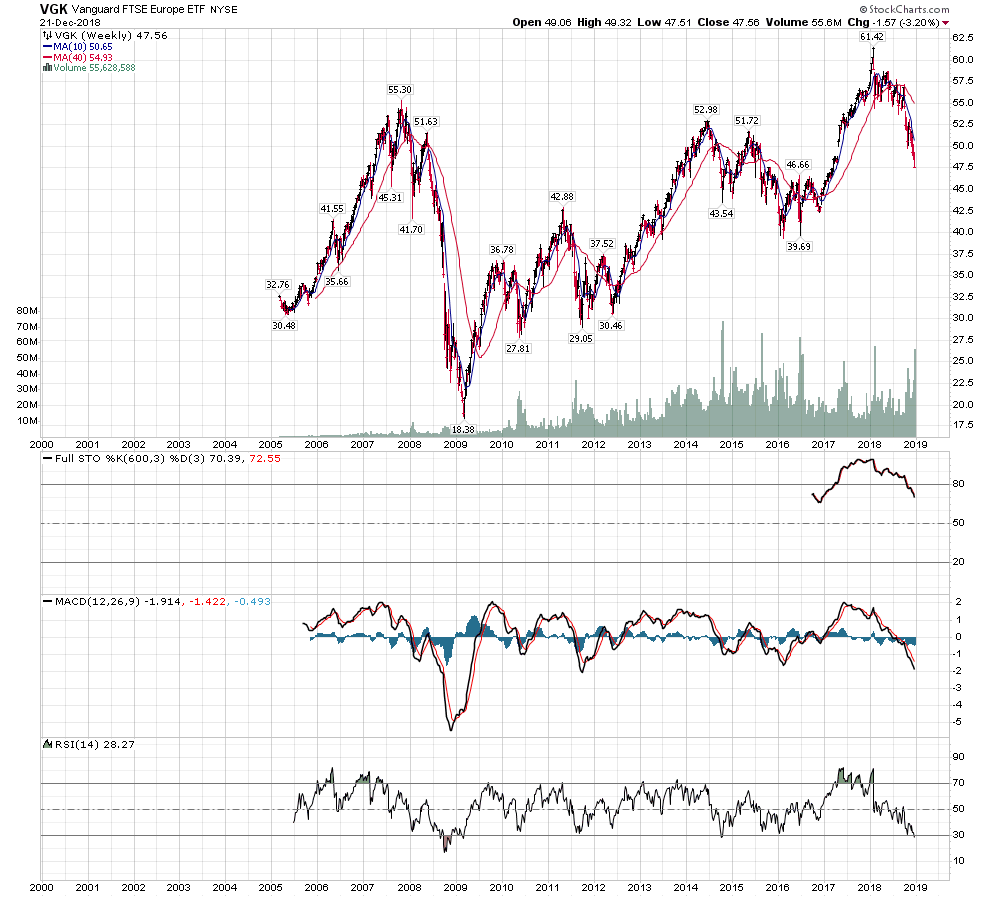 Source: https://stockcharts.com/h-sc/ui?s=VGK&p=W&yr=19&mn=0&dy=0&id=p7355323683c&listNum=1&a=636918912 )
MEXICO Bolsa Stock Index
(Source: https://stockcharts.com/h-sc/ui?s=%24MXX&p=W&yr=19&mn=0&dy=0&id=p2624192233c&listNum=1&a=636919029 )
Dow Jones Global Index
(Source: https://stockcharts.com/h-sc/ui?s=%24DJW&p=W&yr=19&mn=0&dy=0&id=p4219871528c&listNum=1&a=636919268 )
MS WORLD (except USA)
(Source: https://stockcharts.com/h-sc/ui?s=%24MSWORLD&p=W&yr=19&mn=0&dy=0&id=p3413817773c&listNum=1&a=636919675 )
INDUBITABLY, the bears are amassing…WORLDWIDE….just listen to their angry growling (turn your sound on): 
Related Analysis: Longest Stock Bull Market In US History…May Finally Be Dead