A Stock Market Surge With Miners In Tow
Globally, the big theme in play is the 2021-2025 war cycle and I worked diligently to prepare investors for its arrival… ahead of time. What now?
Well, widespread food and fuel riots are likely in 2023.
With oil still under $130/barrel, street protests have already begun. This is concerning because oil can go much higher after the current reaction ends.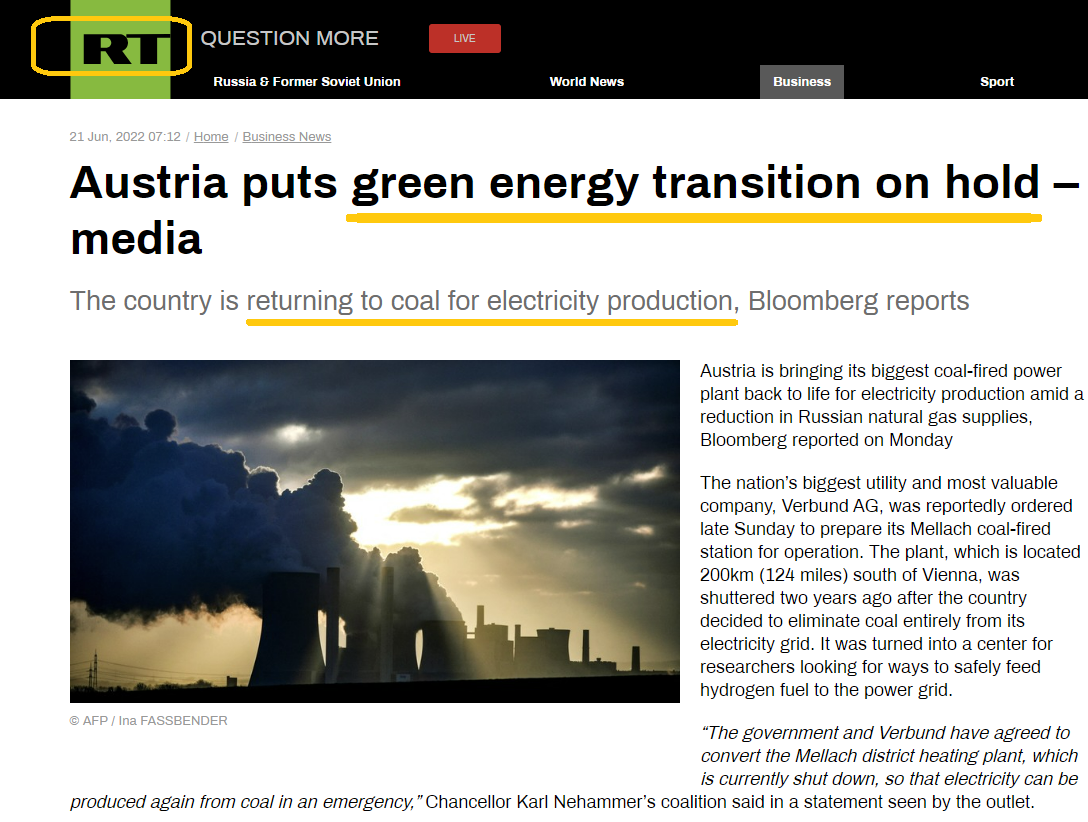 Germany's "Green" political party is suddenly embracing war and coal instead of peace and green energy… as Austria announces the re-opening of a coal-fired generated plant.
It appears that US and euro governments are obsessed with promoting more war in Ukraine (and another war in Taiwan too?), even if they have to impoverish their own citizens and burn coal to do it. 
The US government may announce a gas tax cut as summer driving season begins. This will empower demand for gasoline with refinery supply in trouble. 
Also, China's economy is opening up again and at least 3 million bbl/day of Russian supply appears to be off the market.
(Click on image to enlarge)
key oil price chart
Investors should see the current oil price reaction as the calm before a terrifying higher-priced storm.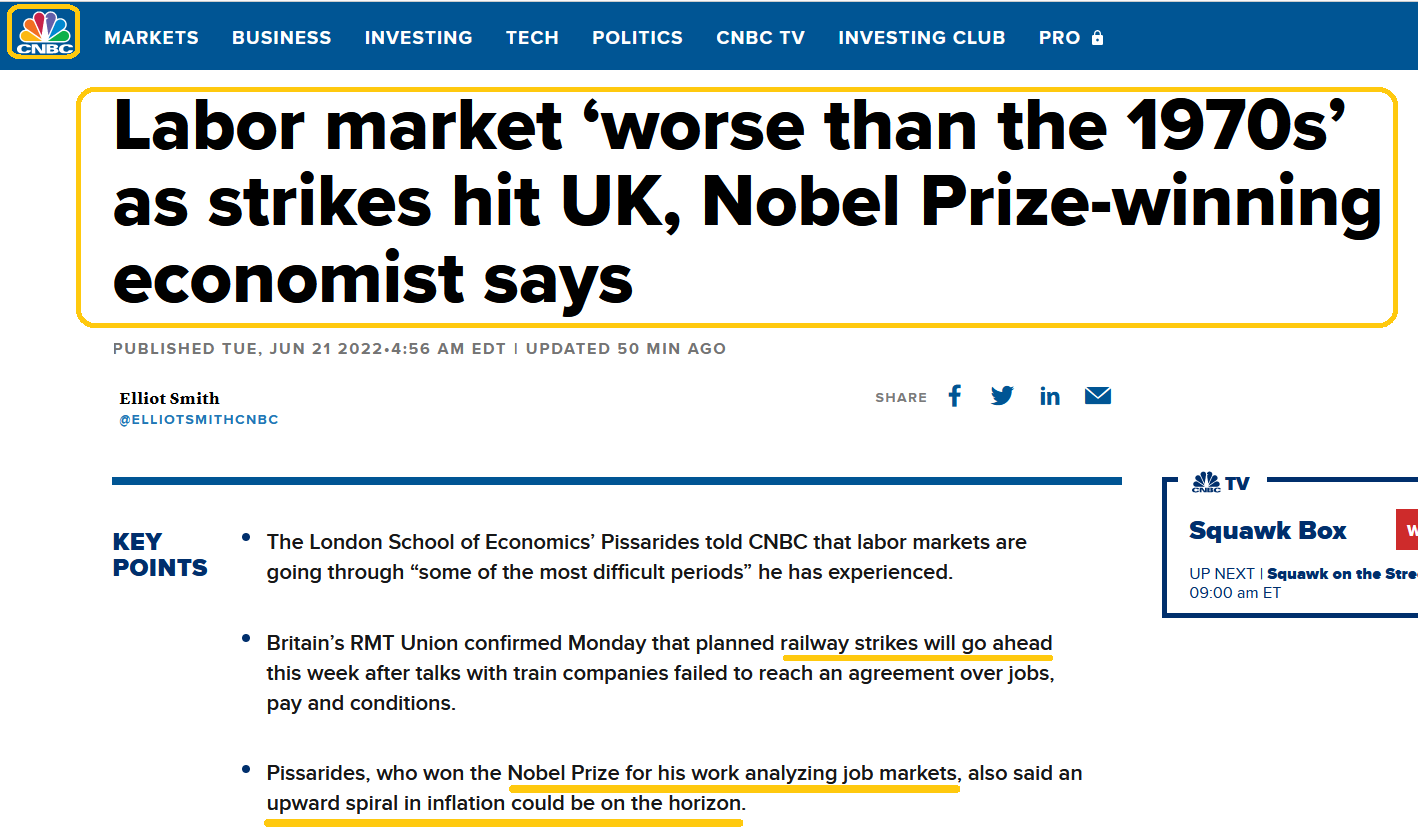 With news like this, the situation looks grim for the stock market... Or does it?
(Click on image to enlarge)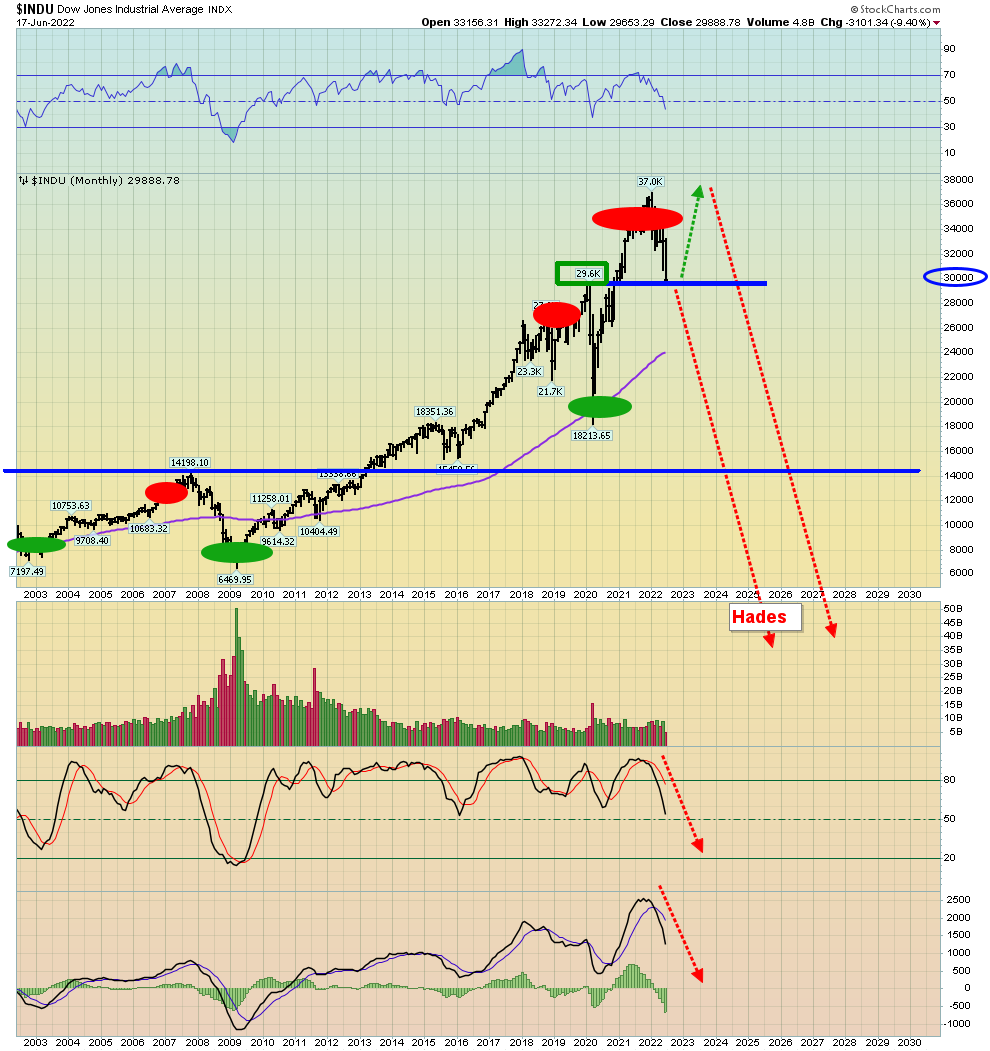 Over the past several decades, investors who have followed my massive buy and sell signals for the US stock market have done incredibly well.
Ultimately, making money in the stock market all comes down to… simplicity. Massive overvaluation must be sold and huge price sales that put the Dow into gargantuan support zones must be bought.
It's just that simple. 
The Dow has arrived at my 29,600 area buy zone. A significant rally is expected.
How to participate? Well...
The US market is still very overvalued but the Chinese market is "almost fairly valued".
It's a fiat world, money printing keeps markets overvalued… until fiat fails. I've been a modest buyer of the Chinese market and expect to sell at a solid profit in July, as my play on the Dow 29,600 support zone.
What about gold? The renewed strength in the Chinese economy and stock market is very good news for the world's ultimate money, which of course is gold. Unlike silly Western investors, Asians buy gold (and lots of it) to celebrate nice action in the stock market and growth in the economy.
The technical action for gold is solid. To view it, please see below. 
(Click on image to enlarge)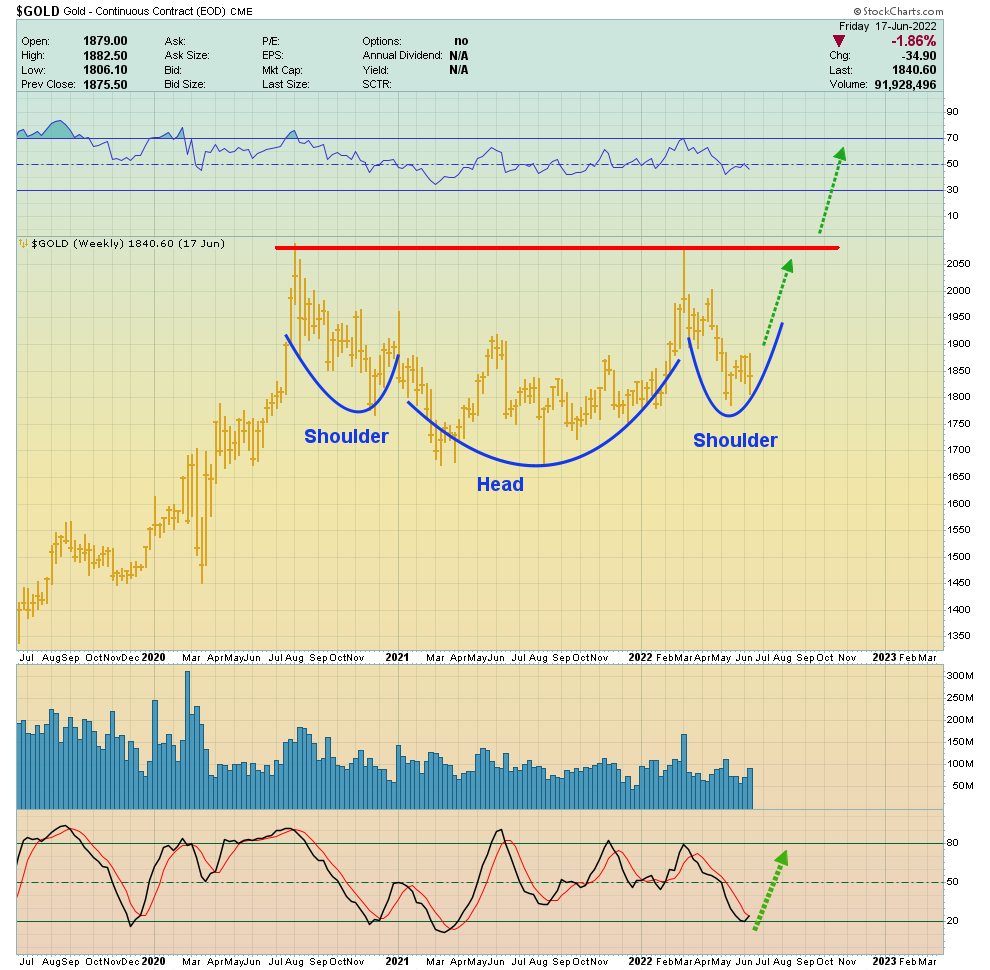 weekly gold chart
While this isn't an exact inverse H&S bull continuation pattern, not all continuation patterns are "textbook"; many are just blobs and shapes that bear resemblance to a textbook pattern.
Savvy business owners know that street smarts are as important as education to prosper in business. It's the same for technical analysis in the gold market. I call the current pattern a gold market street fighter's pattern. The bullish implications of this continuation "blob" are just as strong as many textbook patterns.  
Also, note the fabulous buy signal coming into play on the 14,5,5 series Stochastics oscillator at the bottom of the chart. The bottom line: I projected an early June swoon for gold and suggested the Fed decision would likely mark a key low, and that appears to be playing out on cue.
In risk-on rallies led by the stock market and bitcoin, the miners tend to be last off the launchpad, but the gains are substantial once the rally gets underway.
(Click on image to enlarge)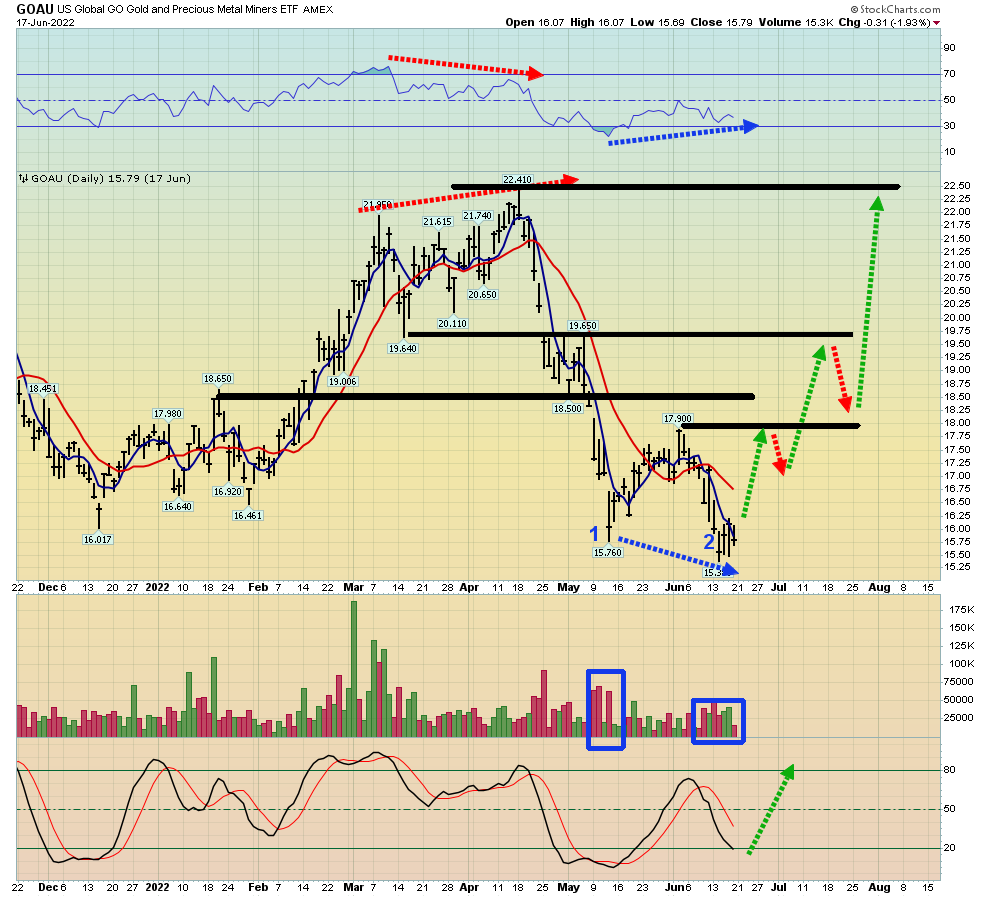 interesting GOAU ETF chart
A significant double bottom pattern is in play. Investors leery of buying should take note of the gold bullion chart and the action in China.  
That should allay any fears.
A key RSI divergence with price is in play, and it's the exact opposite of the divergence that occurred at the April high.I highlighted April as the time to sell and I highlight today…as a magificent time to buy!
Special Offer For Gold-Eagle Readers: Please send me an Email to [email protected] and I'll send you my free "GDXJ Superstars" report. I highlight the hottest component stocks of this key ETF, with solid tactics for eager investors!
Thanks!
Cheers
St
Stewart Thomson
Graceland Updates
Note: We are privacy oriented. We accept cheques, credit card, and if needed, PayPal.
Written between 4am-7am. 5-6 issues per week. Emailed at aprox 9am daily
Email:
Rate Sheet (us funds):
Lifetime: $1299
2yr: $299 (over 500 issues)
1yr: $199 (over 250 issues)
6 mths: $129 (over 125 issues)
To pay by credit card/paypal, please click this link:
https://gracelandupdates.com/subscribe-pp/
To pay by cheque, make cheque payable to "Stewart Thomson"
Mail to:
Stewart Thomson / 1276 Lakeview Drive / Oakville, Ontario L6H 2M8 Canada
Stewart Thomson is a retired Merrill Lynch broker. Stewart writes the Graceland Updates daily between 4am-7am. They are sent out around 8am-9am. The newsletter is attractively priced and the format is a unique numbered point form. Giving clarity of each point and saving valuable reading time.
Risks, Disclaimers, Legal
Stewart Thomson is no longer an investment advisor. The information provided by Stewart and Graceland Updates is for general information purposes only. Before taking any action on any investment, it is imperative that you consult with multiple properly licensed, experienced and qualified investment advisors and get numerous opinions before taking any action. Your minimum risk on any investment in the world is: 100% loss of all your money. You may be taking or preparing to take leveraged positions in investments and not know it, exposing yourself to unlimited risks. This is highly concerning if you are an investor in any derivatives products. There is an approx $700 trillion OTC Derivatives Iceberg with a tiny portion written off officially. The bottom line:
Are You Prepared?
********