Stock Market Update: Could Fed Tightening Cause a Flash Crash?
The old saying, sell in May and go away, could prove useful in 2022.
The storm clouds are gathering, and I see the potential for a technical breakdown in the Dow.
Potential Flash Crash 
If liquidity seizes up, we could see the unwinding of leveraged positions in meme stocks and crypto that could extend to all markets.
Framework: If highly leveraged markets drop sharply, leveraged traders need to take a loss or come up with more collateral. Extreme leverage (5X or more) won't meet the minimum requirements and will be forced to sell. Downside momentum builds, making selling worse expanding margin calls and panic. 
Recipe for Disaster?
Spiking global interest rates (save Japan), severe economic restrictions, war in Ukraine, growing food shortages, and record fuel prices...all at a time when the Fed is tightening. Wow, that seems like a recipe for disaster.
DOW UPDATE: The DOW has held support above 32,000 over the past 12-months. If this support level is breached, we could see a downside washout towards the 20% correction in May.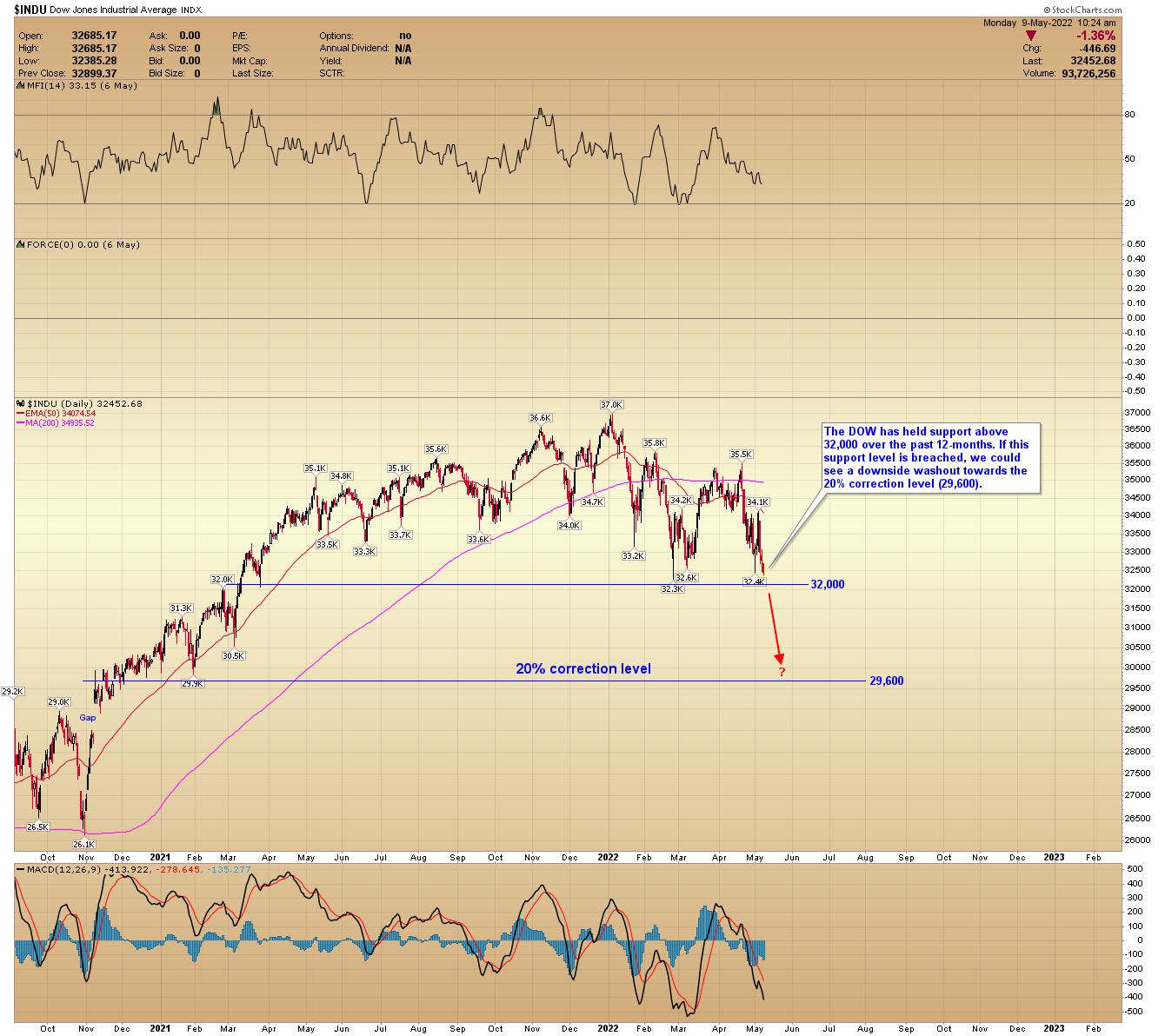 AG Thorson is a registered CMT and expert in technical analysis. He believes we are in the final stages of a global debt super-cycle. For regular updates, please visit here.
********