Why AMC Buying Hycroft Mining (HYMC) Is Bullish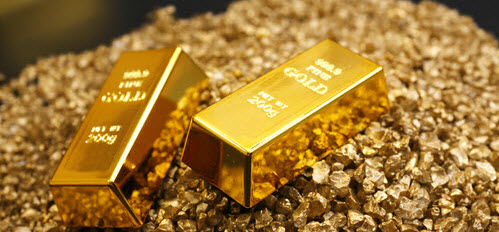 The recent price surge in Hycroft Mining (HYMC) was due to AMC and Eric Sprott taking ownership stakes in exchange for essential liquidity. Prices have risen sharply since February. Is HYMC a buy at current levels? I believe so.
Hycroft Mining Highlights
1) Gold Reserves: The Hycroft deposit is the second largest gold deposit in the US at roughly 15-million ounces.
Here's how I measure gold deposits:
A 1-million ounce deposit is significant.
A 2-million ounce deposit is an anomaly.
A 4+ million ounce deposit is exceptionally rare.
2) Massive Silver Resource: According to CEO Diane Garrett, Hycroft has just under 1-billion ounces of silver, making it the most significant silver resource in the United States.
3) Exploration Potential: With over 70,000 acres, they have a lot of exploration potential. Their current deposit (outlined in blue) is just a fraction of their landholdings (outlined in purple).
Note: they are reportedly finding higher grades in various locations.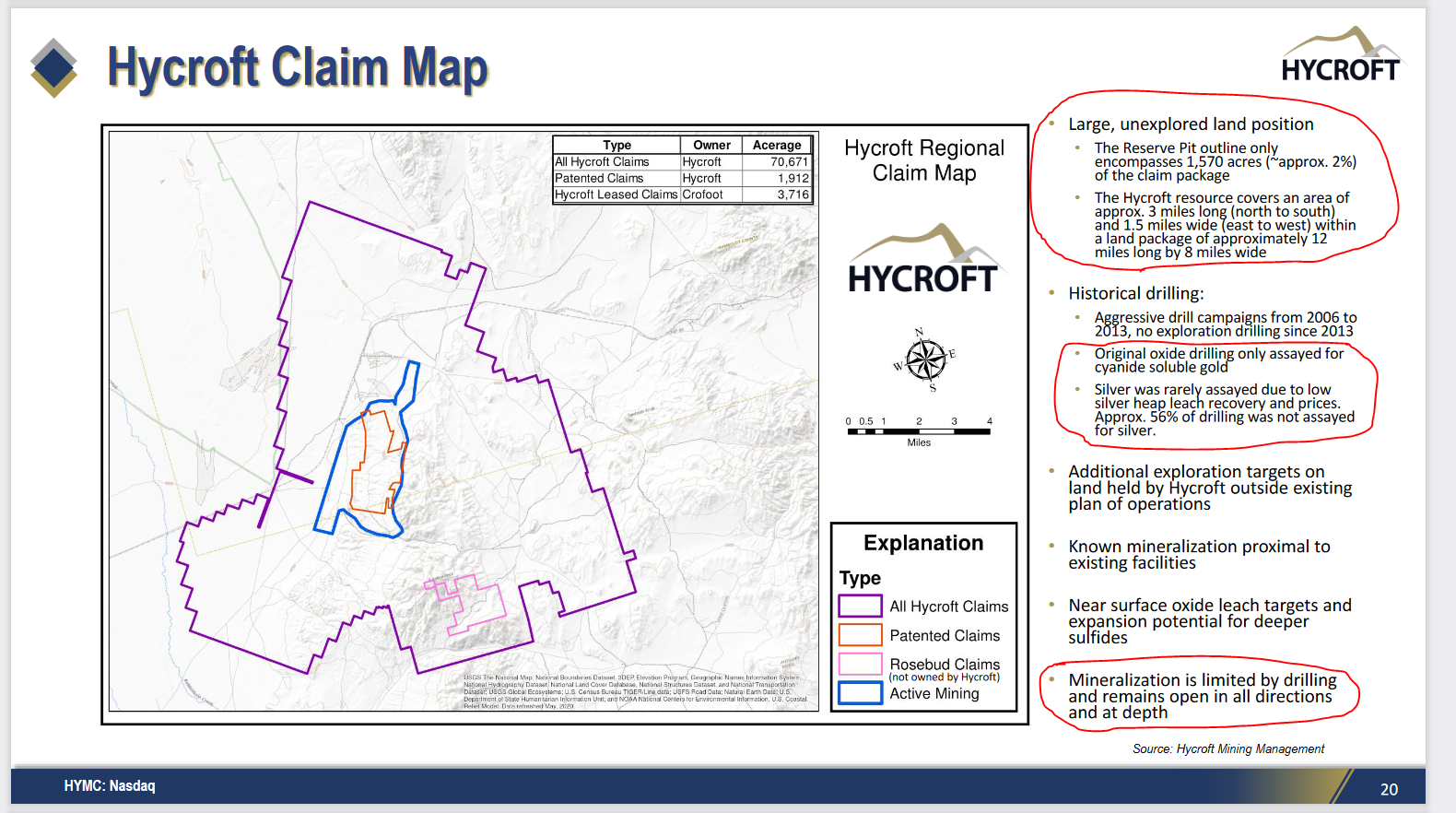 Source: http://www.hycroftmining.com/wp-content/uploads/9-8-21-Beaver-Creek-PMS-2021-Final.pdf
4) Fully Permitted: Nevada is one of the best mining jurisdictions in the world. The Hycroft deposit is fully permitted.
Note: permitting a massive resource like this is expensive and can take decades start to finish.
5) Existing Infrastructure: Hycroft is already an operating mine with roads, leach pads, crews, and mining equipment.
Key Risks
History of bankruptcy at this property (company previously known as Allied Nevada).
Mostly low-grade sulfide is expensive to extract.
High debt and low cash mean they need to raise money (possible dilution).
For HYMC to be successful they need the following:
Visionary Leadership: Hycroft needs a charismatic leader and a robust social presence. I think this is where AMC can help.
Capex: they need an on-site mill to improve processing and lower costs.
Positive Catalysts
Nevada is seasonally temperate; Hycroft's open-pit mining operation can operate 24/7 once fully operational.
Hycroft could dramatically increase its recoverable resources with improvements in leaching, exploration, and drilling.
With proper CAPEX, their long-term cash costs could drop significantly.
Record precious metal prices make even marginal-grade projects economical.
The current 34-year mine life could be extended through additional exploration.
Eric Sprott has a proven track record throughout the natural resource sector.
Final Thoughts on HYMC
Including their $150-million in debt, gold in the ground (equivalents) were trading at less than $7.00 per oz in February 2022, according to quick math.
I believe Sprott saw tremendous value and took advantage.
Adding AMC brings the missing social element.
This could start a secular shift towards precious metals.
AG Thorson is a registered CMT and expert in technical analysis. He believes we are in the final stages of a global debt super-cycle. For regular updates, please visit here.
********