Why the Breakout in Long-term Yields Will Not Resolve Inflationary
Inflationary implications of Treasury yields were not backed by commodities or the Copper/Gold Ratio
If the trends in the CRB index and the Copper/Gold ratio (CGR) were correlated with the long decline in bond yields (disinflationary signaling), why have CRB and the CGR diverged for the entirety of the post-breakout phase in the yield?
Why? Because maybe the signal is not inflationary. Maybe a whopper of a deflation problem is out ahead. That's why. The pivot point may already be in the books. The long-term implication of the yield breakout may imply major future inflation problems. But the next issue is likely the opposite.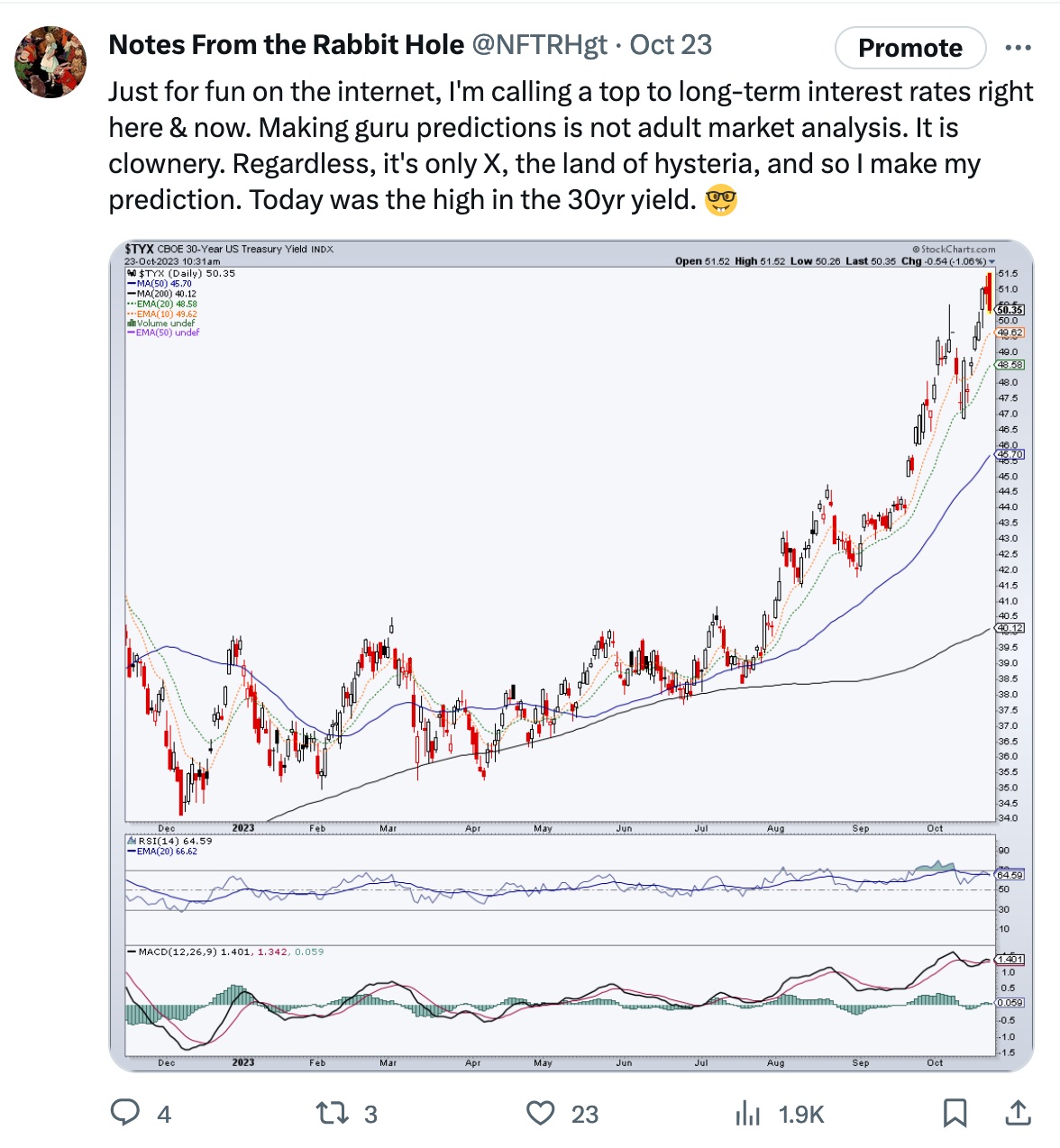 For "best of breed" top down analysis of all major markets, subscribe to NFTRH Premium, which includes an in-depth weekly market report, detailed market updates and NFTRH+ dynamic updates and chart/trade setup ideas. Subscribe by Credit Card or PayPal using a link on the right sidebar (if using a mobile device you may need to scroll down) or see all options and more info. Keep up to date with actionable public content at NFTRH.com by using the email form on the right sidebar. Follow via Twitter@NFTRHgt.
*********