2014…The Year of Commodities
Charts are telling me that 2014 should be a great year for Commodities and Miners and I expect a period of financial market turmoil for the US Market. I believe that we are very close to an important corrective move as the Market is due to top in March 2014. The Rhythm of the Dow Jones Index is telling me that a major top could already have been printed: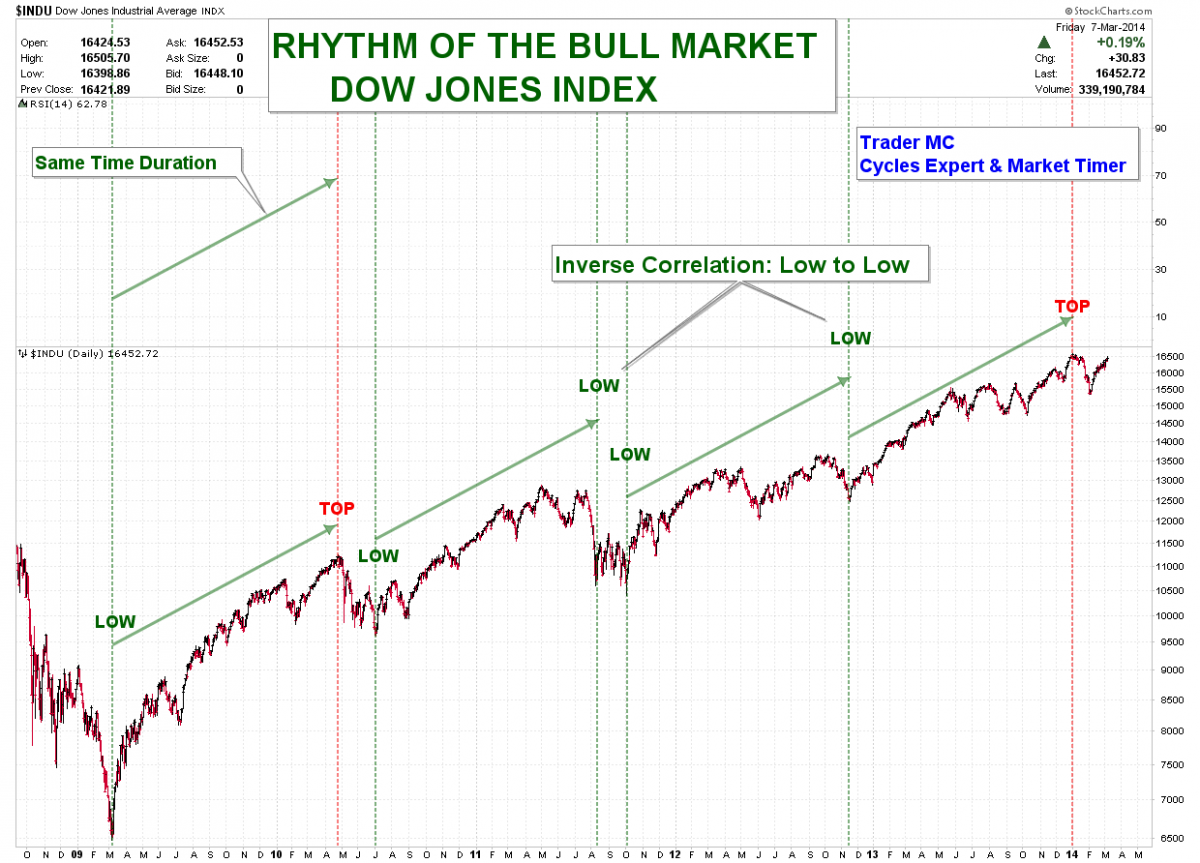 The current Cyclical Bull Market has reached the same period duration as the previous one (2003-2009). The second leg up of this Bull Market has also been reached 2 months ago. Therefore the time window for a top has been completed and I think we should not be surprised if a strong down move begins in the coming days.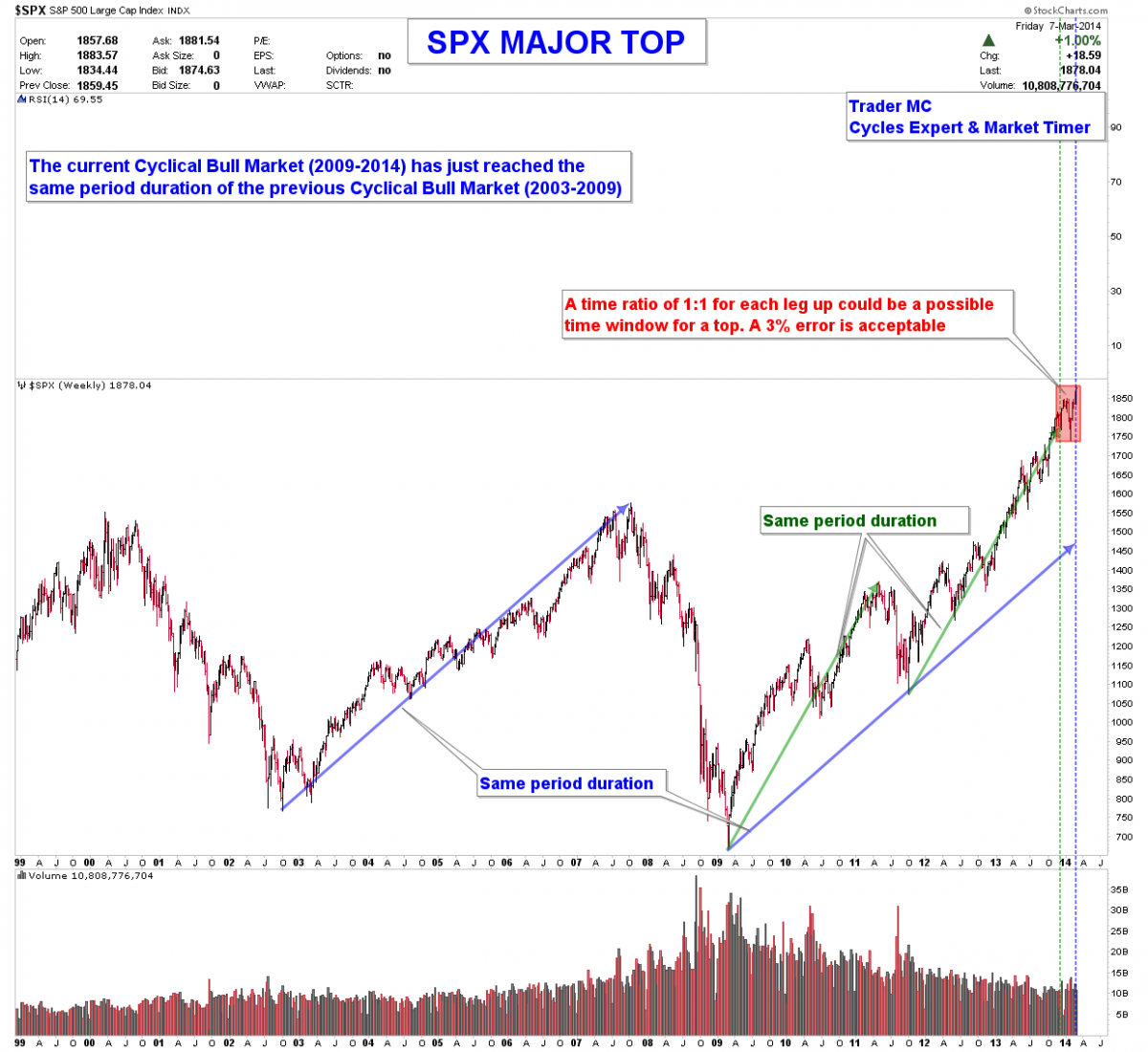 The following chart puts in perspective the major tops and lows in the US Market. If the market keeps pace with the previous rhythm, I expect a major top in 2014 and a major low in 2016.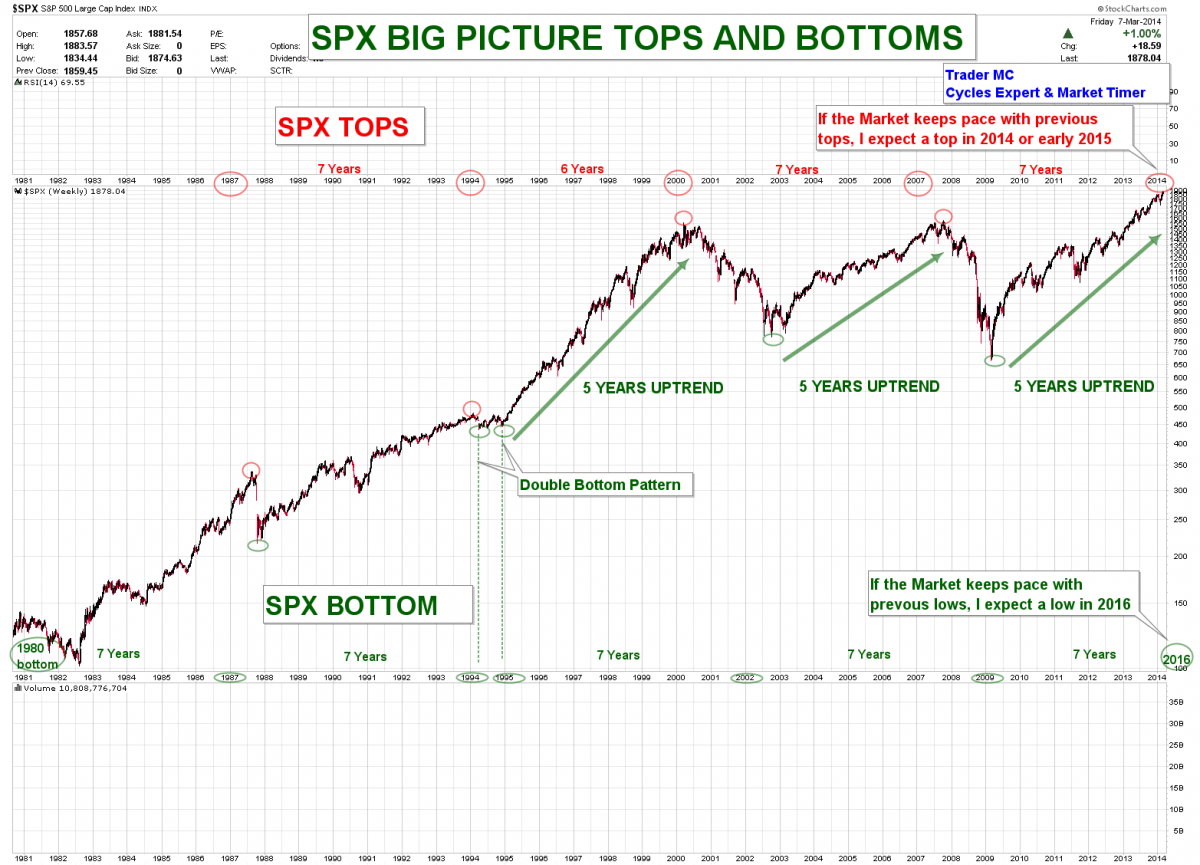 Here are the Gold and Silver big picture charts. The current Gold Double Bottom Pattern occurs right on the symmetry guideline. Silver is also in a process of a Double Bottom Pattern and back tested twice the Base Pattern neckline.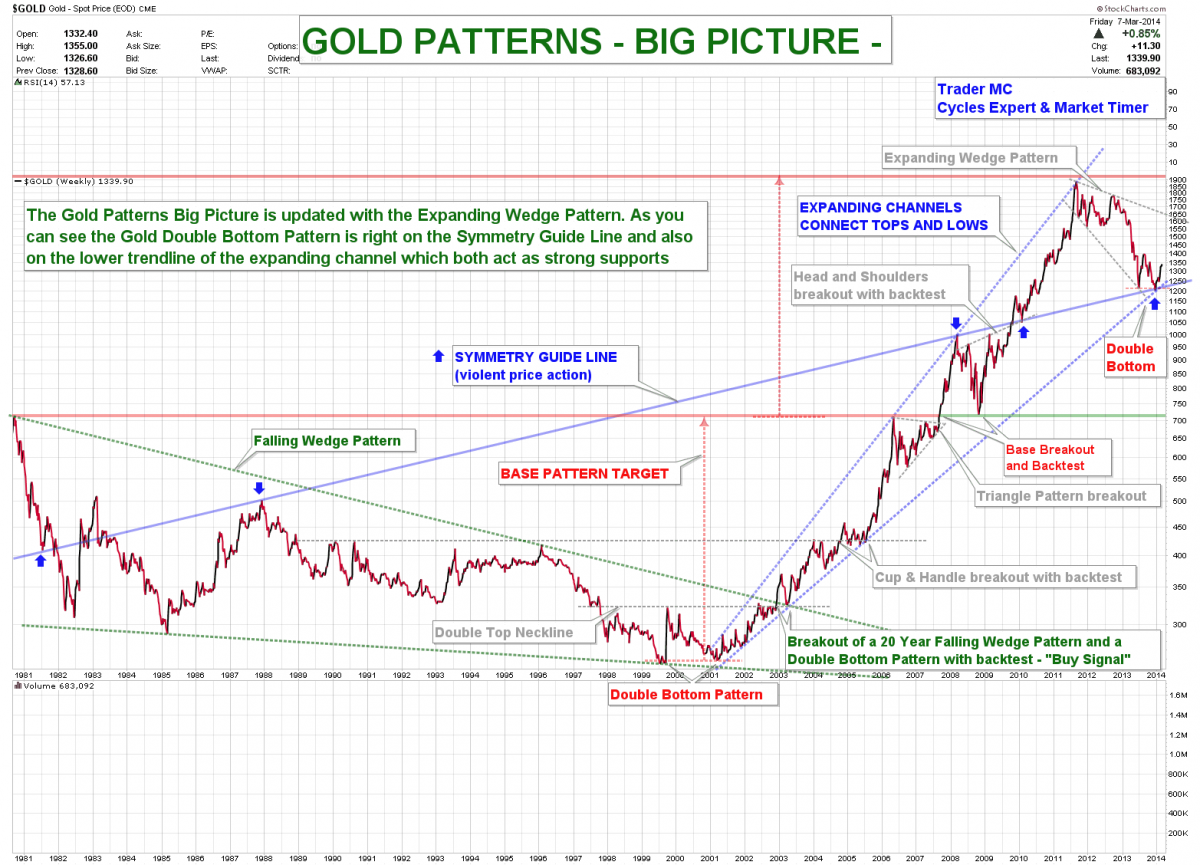 Since the beginning of the year we can notice that some money flow was coming into Commodities, Metal and Miners. The market gave us some important clues already at the beginning of 2014 – some ratio charts were clearly telling us that early January was a buy signal for all the Mining stocks. They also put in perspective that money flow was going to come into the Metal and the Miners sectors. Here you can see the Dow Jones/Gold and the Miners/Bonds ratio charts showing that investors are leaving the US Market and the Bonds to come into the Metal and Miners Sectors: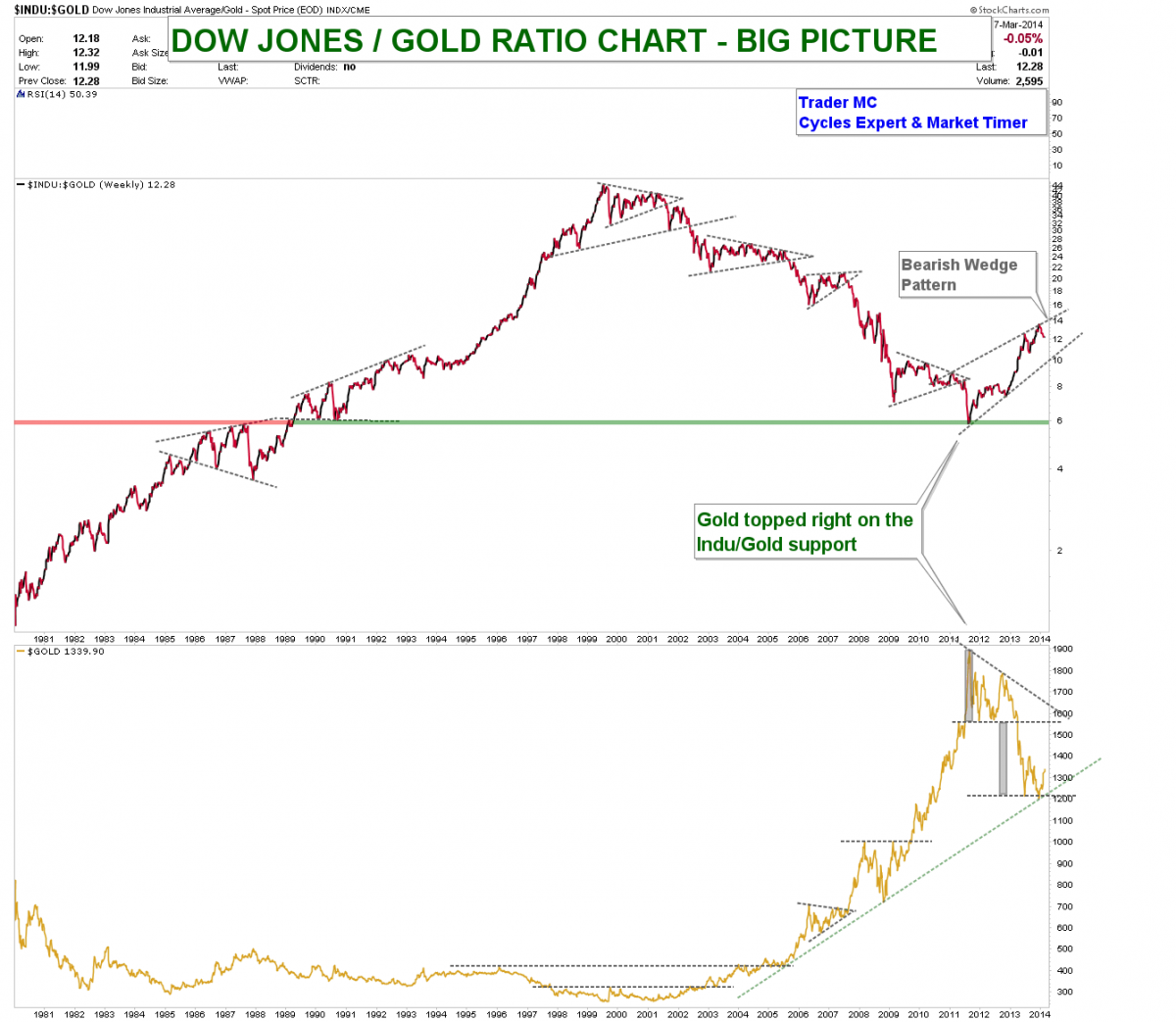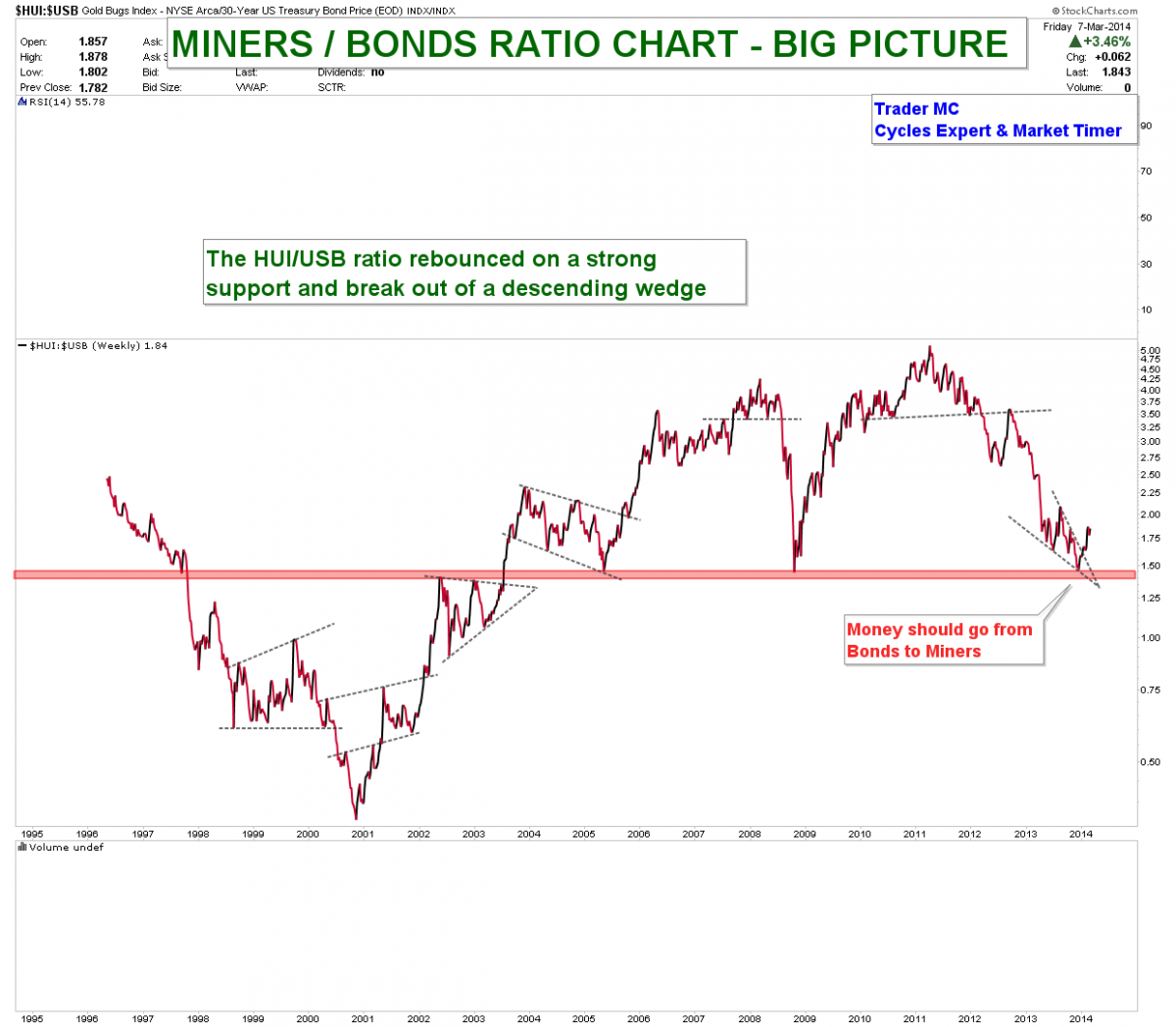 On the following chart we can notice that Miners should outperform the Gold Metal: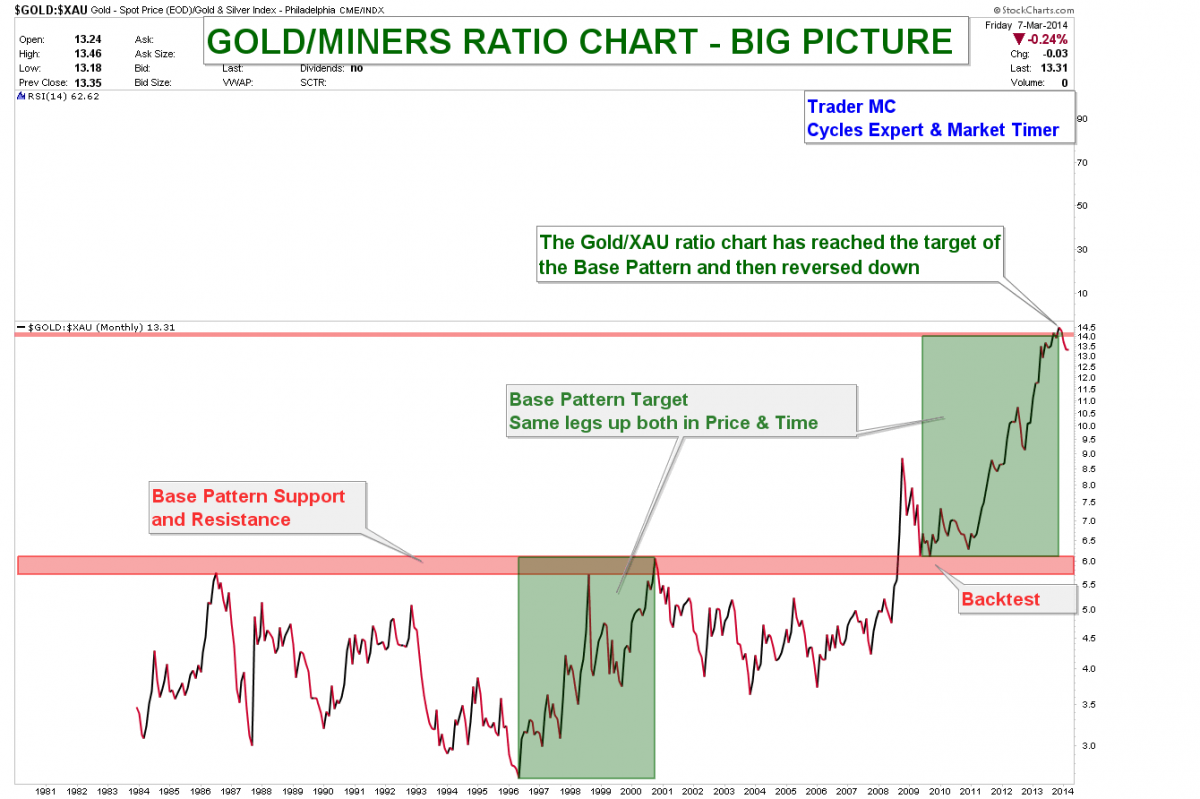 Below is the ratio chart of SPX/CRB that also shows that money is leaving the US market and is coming into Commodities. There is still a lot of downside potential move. 
I believe that most institutional investors have already anticipated a turn in the US Market and started to invest in the Commodities sectors. Metal, Miners and Agriculture should be the best sectors that will outperform in 2014. Large profits will be made by those who keep in mind the big picture.  
Copyright © 2014 Trader MC