The Black Swan 99% Of Analysts Don't See Coming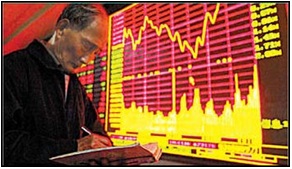 China is thought to be the great growth story of the post-2008 era. China's economy not only bottomed before the developed world, but by most accounts, China was thought to be the engine that pulled the world out of recession, thanks to its near-clocklike hitting of 7%+ in GDP growth per year.
Today, China remains central to the notion that the world is in recovery. As Japan's Abenomics gamble sputters out economically while Europe continues to deteriorate and seems at risk of even breaking apart, it is China and the US that are held up to be the last remaining sources of economic growth for global economy.
Of the two, China is the only one thought to be growing at a significant pace. The US's "recovery" (if it can be called that) is effectively flat lining, producing data points that are normally associated with a recession.
China, on the other hand, is believed to be growing at 7%: not as rapid as the 9% growth we're used to seeing, but still dramatically higher than any of large country.
Only the whole thing is bogus.
Firstly, China's economic data points are fraught with accounting gimmicks. Indeed, they are so far removed from reality that back in 2007, current First Vice Premiere of China, Li Keqiang, admitted to the US ambassador to China that ALL Chinese data, outside of electricity consumption, railroad cargo, and bank lending is for "reference only."
Put another way, if you want to get an ACCURATE picture of the true state of China's economy, you have to ignore GDP and most other metrics, and electricity consumption, railroad cargo, and bank lending.
Of the three, rail freight volumes is the most significant as it is the hardest to fake. And according to China's rail freight volumes, China's economy is collapsing to levels on par with those last seen during the Asia Financial Crisis (h/t RBS Economics)
Rail traffic is not the only metric showing pronounced weakness. As ZeroHedge noted a few months ago, based on China's electricity consumption is rolling over, suggesting a pace of growth closer to 3.5%.
As for bank lending, we all know that China's shadow banking system has expanded at pace beyond anything else in the world. Since 2008, China's real economy is believed to have grown by $4 trillion. However, its banking assets have more than QUADRUPLED this, growing to nearly $17 trillion.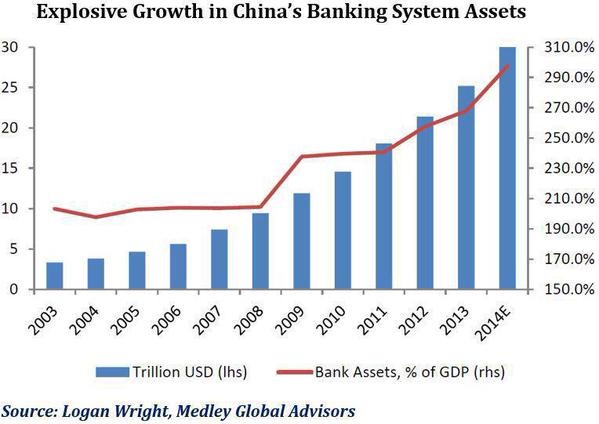 Where does this leave China today?
With a weak economy that is at best growing at 3.5% and at worst in full-scale contraction… and a banking system that is leveraged beyond anything else in the world.
China is rife with bubbles in real estate and stocks. Indeed, by some measures, the China stock bubble is even more overvalued that the NASDAQ Tech Bubble of 1999!
And yet, 99% of investors believe that China's economy is growing rapidly.
********
If you've yet to take action to prepare for the second round of the financial crisis, we offer a FREE investment report Financial Crisis "Round Two" Survival Guide that outlines easy, simple to follow strategies you can use to not only protect your portfolio from a market downturn, but actually produce profits.
You can pick up a FREE copy at:
http://www.phoenixcapitalmarketing.com/roundtwo2.html
Phoenix Capital Research