Breaking the Banks & Finding Gold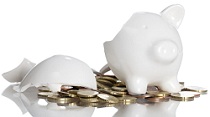 Since finding a low in the first week of August, the S&P 500 hasn't wasted much time, closing positive in seven sessions out of nine and narrowing the gap from its 27th record close this year - 
way
 back on July 24th. With Yellen flying into Jackson Hole this week to enjoy some good old fashion Rooseveltian 
eco
-tourism, the point spreads have come in considerably for those betting on number 28. Data mining the mountain some more, over the past seven years with the inspiring majesty of the Tetons in the background, stocks have rallied on what the Fed Chair has to say. 
That being said, we remain skeptical that the equity markets can maintain their historic streak and continue to see strains developing in the leading financial sector, which appears to be butting up against the harsh realities of a flattened yield curve and the narrowing margins of net interest income. As we had commented on leading through the decline at the start of the month, the S&P 500 was breaking down along similar folds with the retracement decline this past January. Despite taking a shallower fall this time around the block - and despite the perceived bid that that Yellen may extend, we do expect a divergent outcome with the sustained recovery that the equity markets had enjoyed earlier in the year. As apparent in the followup study below with the financial sector, the banks relative to the broader market have been making their way down the stairs with 10-year yields. This is in stark contrast to how the banks had led the broader market higher since the fourth quarter lows in 2011.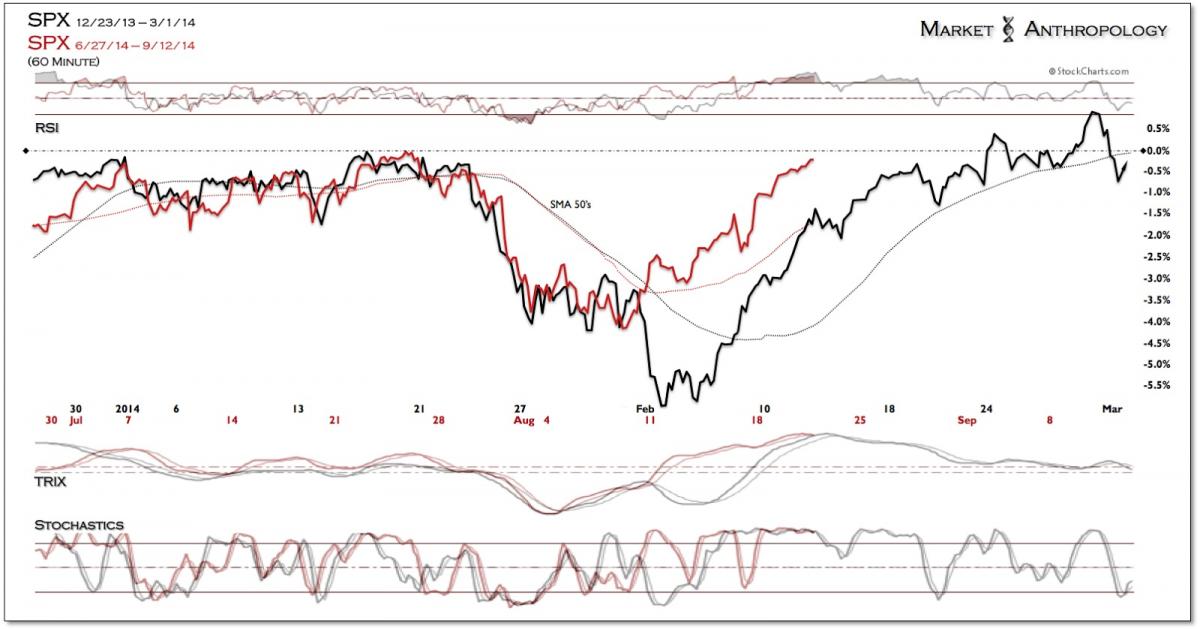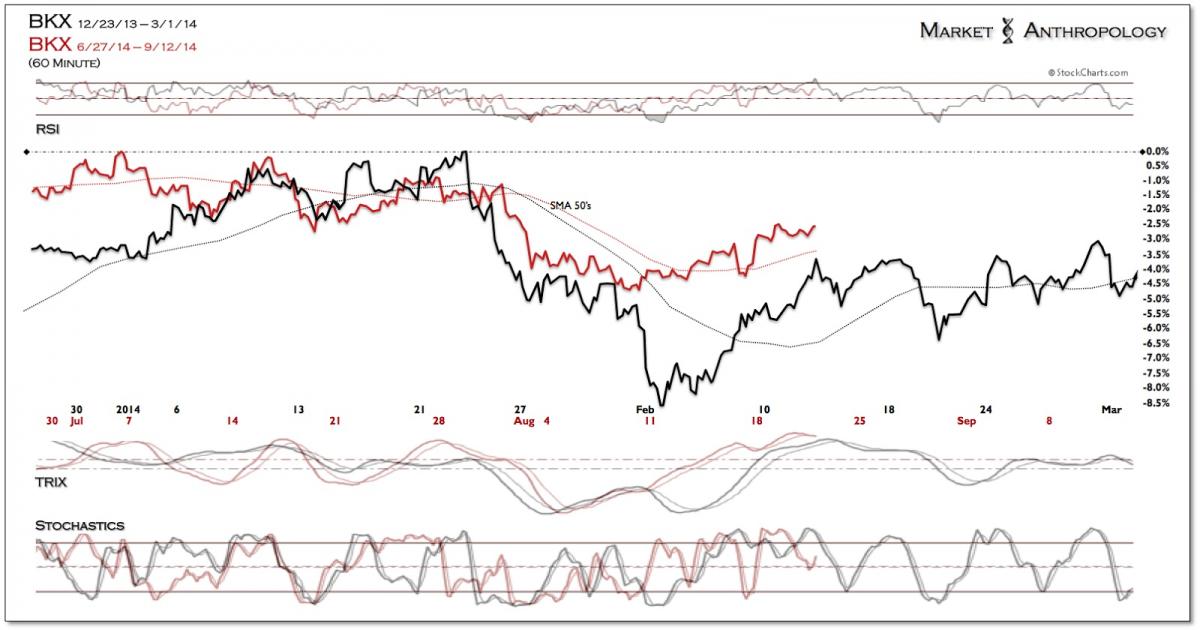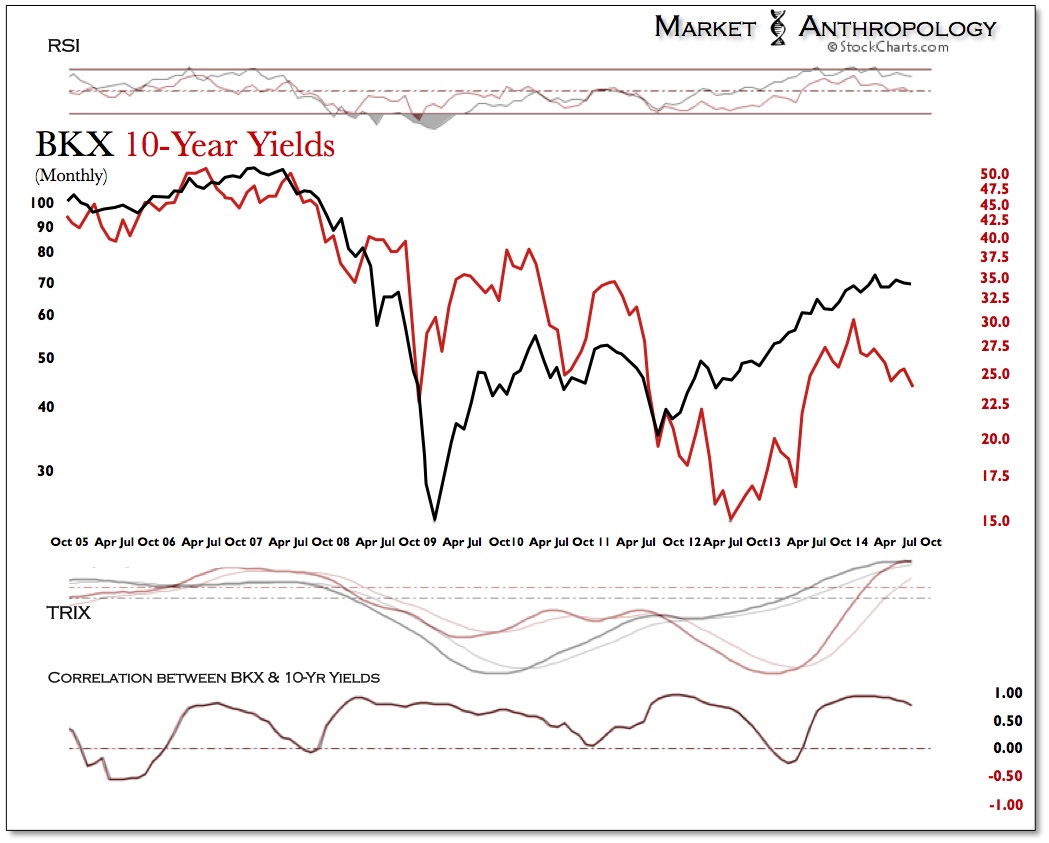 As one door closes another cracks open, as we continue to favor the precious metals sector - led by their respective and misfit miners. The common denominator - or hinge, being 10-year yields. As gold and silver relative to yields complete what has become a very broad and symmetrical base from the relative extreme punctuated at the end of last year, the likelihood of an asymmetric return is echoed in the preceding pattern of the financials and similarities in the magnitude of the miners decline over the past few years relative to their denominating spot prices.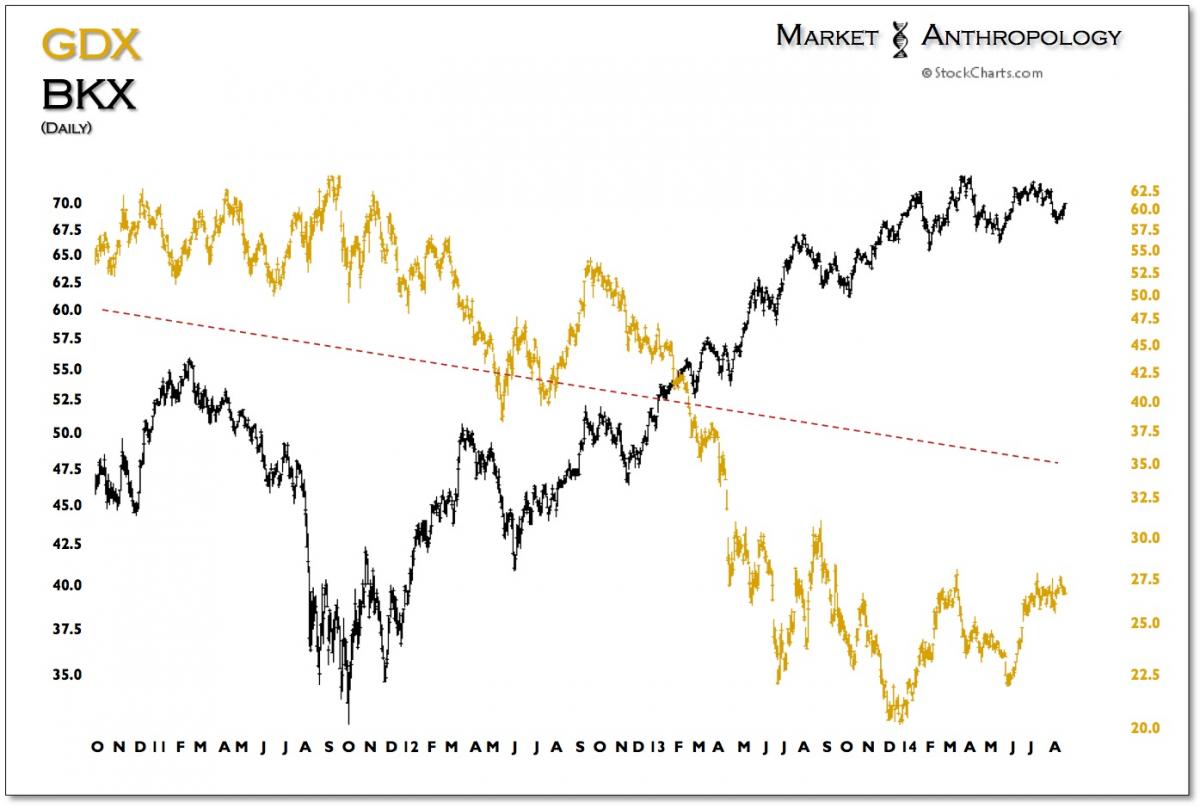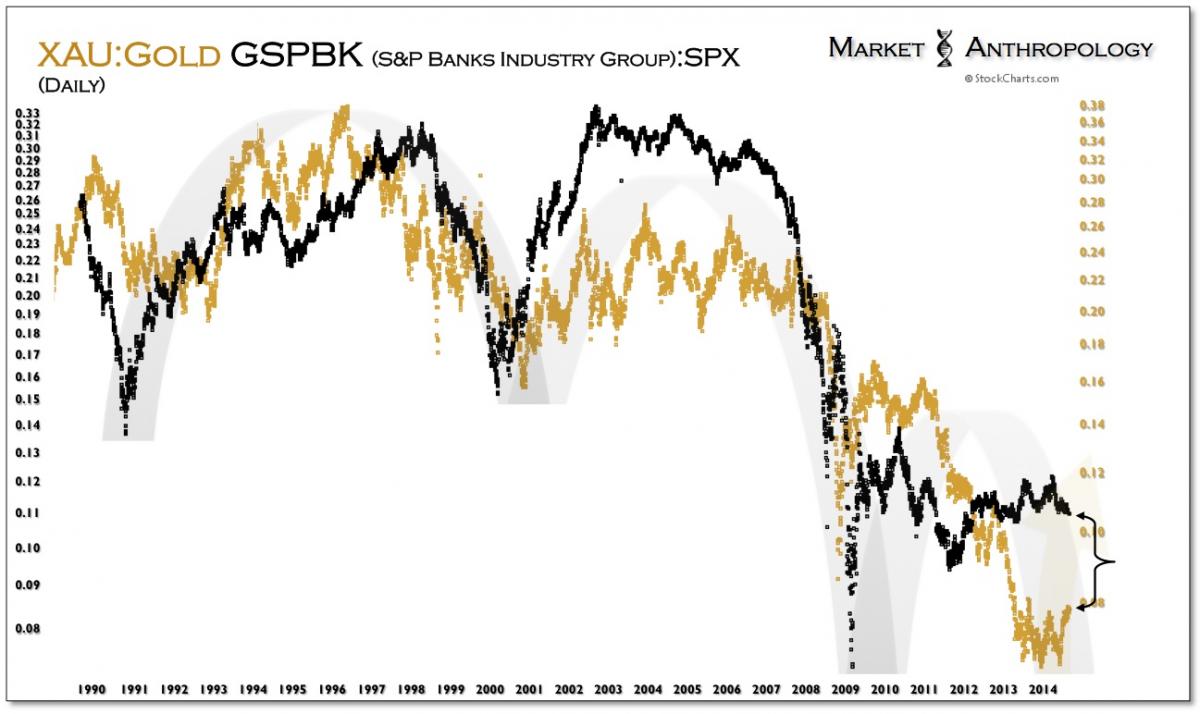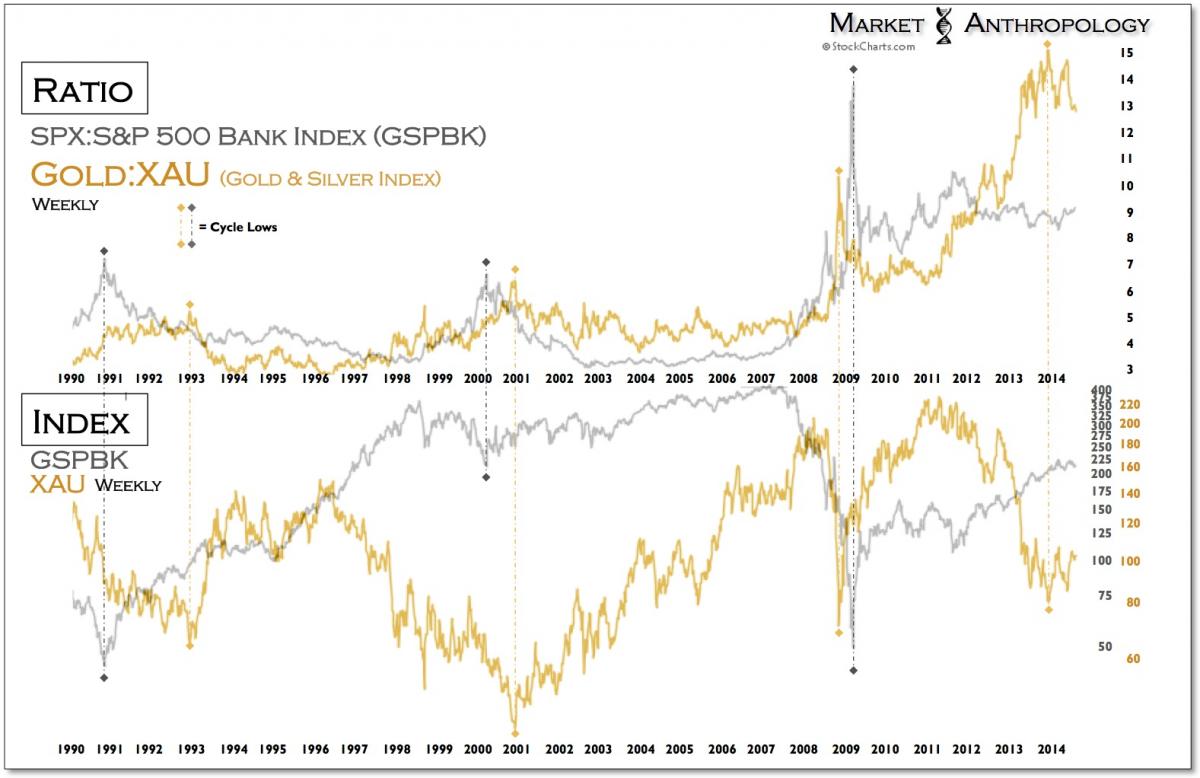 Consistent with our divergent expectations in the equity markets previous retracement patterns, tensions are building up in the precious metals sector to breakout above overhead resistance of their respective interim highs.