Commodities & Inflation
Despite all the hype, the Commodities:Gold Relative Strength chart remains intact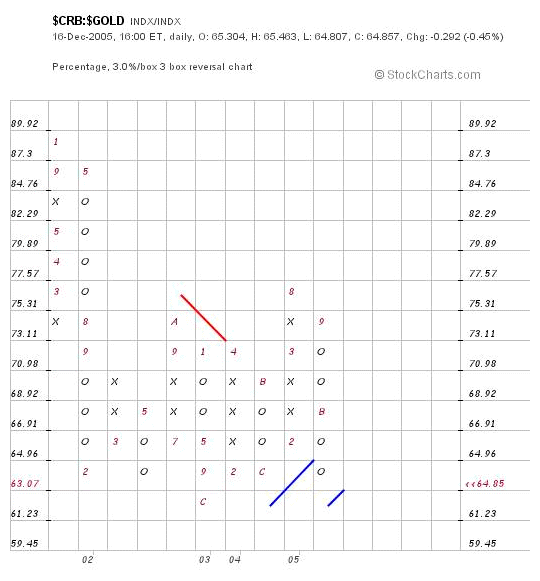 Commodidollar Index hitting some mild resistance at 3000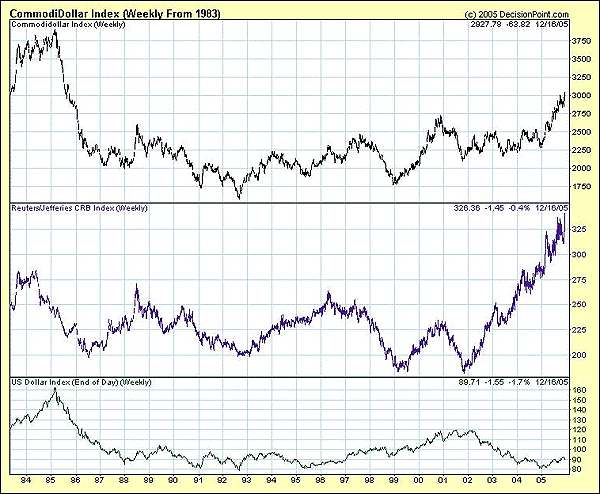 For the moment, it looks like commodities and gold should consolidate in tandem.
Big question is whether the US dollar will hold at around the 90 level?
Unclear. Could go all the way back to 80 or could continue up to 100 based on the monthly chart
Last week all the charts I looked at were confirming possibility of inflation. This week, some doubt creeping in.
RS chart of 30 yr and 10 yr yield shows ongoing battle. Weekly RS yields have flattened, but last week tried (and failed) to break the 50 wk MA on upside . Could it be that the flattening represents a (bearish) descending right-angled triangle, rather than a (bullish) falling wedge? Presumably, next week we will know.
My gut is telling me to watch the US Dollar for clues. Good news is out. Question is: What will happen to the US economy next year? Waiting list for Prius is growing, and now Ford, Honda and Toyota are all gearing up to produce electric hybrids in quantity. Maybe the glass really is half full J