Every Citizen Should Own 3.5 Ounces Of Gold Bullion Says Central Bank
Central bank governor has "dream" for every citizen to own at least 100 grams of gold bullion
Governor of Central Bank of Kyrgyzstan said the central bank had sold around 140 kilos of gold bullion to the domestic population already
Central Asian country's central bank continues to diversify into gold bullion
"Gold can be stored for a long time … doesn't lose its value for the population as a means of savings"
"I'll try to turn the dream into reality faster…"
The Governor of the Central bank of Kyrgyzstan has told Bloomberg News in an interview that it is his "dream" for every citizen in his country to own at least 100 grams (3.5 ounces) of gold as a way to protect their savings.
Diversifying one's savings so that they are not solely held in fiat paper or electronic currencies in frequently vulnerable banks in a vulnerable banking and financial system is prudent advice in these uncertain times.
Indeed, there is a strong case to be made that the policies of most central banks in recent years have led to a massive debt bubble and the risk of another financial crisis, currency wars and currency debasement on a grand scale.
Hence, it was very refreshing to hear the actual governor of a central bank passionately advocate and proactively helping his fellow citizens to protect their savings by diversifying and having an allocation to physical gold.
From Bloomberg:
One of the first post-Soviet republics to adopt a new currency and let it trade freely, Kyrgyzstan's central bank wants every citizen to diversify into gold. Governor Tolkunbek Abdygulov says his "dream" is for every one of the 6 million citizens to own at least 100 grams (3.5 ounces) of the precious metal, the Central Asian country's biggest export.
"Gold can be stored for a long time and, despite the price fluctuations on international markets, it doesn't lose its value for the population as a means of savings," he said in an interview. "I'll try to turn the dream into reality faster."
In the two years that the central bank has offered bars directly to the population, about 140 kilograms of bullion have been sold, Abdygulov, 40, said by phone from the capital, Bishkek.
"We are hopeful that our country's population will learn to diversify its savings into assets that are more liquid and — more importantly — capable of retaining their value," he said. In rural areas, cattle is still the asset of choice for investors and savers, according to Abdygulov.
Kyrgyzstan has bucked a trend among central banks, the biggest owners of bullion, by stepping up buying even as its counterparts cut purchases in 2016 to a six-year low. Global combined bar and coin demand fell, according to the World Gold Council.
Across the emerging world, gold — often seen as the ultimate haven at times of upheaval — hardly needs any extra promotion. India, the world's largest consumer after China, is in fact taking steps to curb imports of the precious metal by encouraging its citizens to deposit private gold holdings in banks.
In Turkey, where banks can use bullion as part of their reserve assets, President Recep Tayyip Erdogan last year called on people to convert their foreign-currency savings into liras and gold.
What makes Kyrgyzstan unique is the central bank's effort to win converts by providing infrastructure for safe-keeping and investment. The central bank produces bars of different sizes, varying in weight from 1 to 100 grams.
The central bank governor believes his plan is realistic, even though it means the population would own about 600 tons of gold, equivalent to 30 times the nation's current annual output. Abdygulov declined to specify the timeframe for when his goal of 100 grams per person can be met.
The options available for storage include safe deposit boxes at commercial lenders or with the central bank, he said. Some people opt to keep gold at home or possibly even bury it in the ground, according to Abdygulov.
With Kyrgyzstan enduring upheaval from economic crises in the early 1990s to bank failures during the last decade, gold is seen as a far safer bet than securities, he said.
"For Kyrgyzstan, gold is an alternative instrument of investment," Abdygulov said. "The National Bank has ensured liquidity for gold — we aren't only selling, but also buying back gold bars that we produced and sold."
As Abdygulov took the reins of the central bank in 2014, Kyrgyz policy makers decided to raise gold's share in its own reserves, now keeping about 10 percent of its $2 billion holdings in bullion. After years of capping the amount at 2.6 tons, the stockpile surged by more than 70 percent since 2012 to 4.5 tons at the end of the third quarter in 2016, according to the latest data compiled by the London-based World Gold Council.
With Kyrgyzstan's output at about 20 tons a year, the central bank uses the national currency, the som, to buy gold mined locally, which can then be sold abroad if needed, according to Abdygulov. The governor said he's counting on higher output in the future.
Abdygulov, who has masters degrees from Nagoya University in Japan and the University of North Texas, may be a gold enthusiast, but he's no advocate for dislodging the dollar completely. His advice is based on the "rule of three" — splitting up savings between the som, foreign currency and gold.
As for the metal's prospects, he's upbeat, even after it surged the most in five years in 2016 and continued to post gains in 2017. Bullion has rallied more than 7 percent this year as concerns that Donald Trump's policies on trade and immigration could derail U.S. growth boosted speculation that the Federal Reserve would be slow to raise borrowing costs.
End>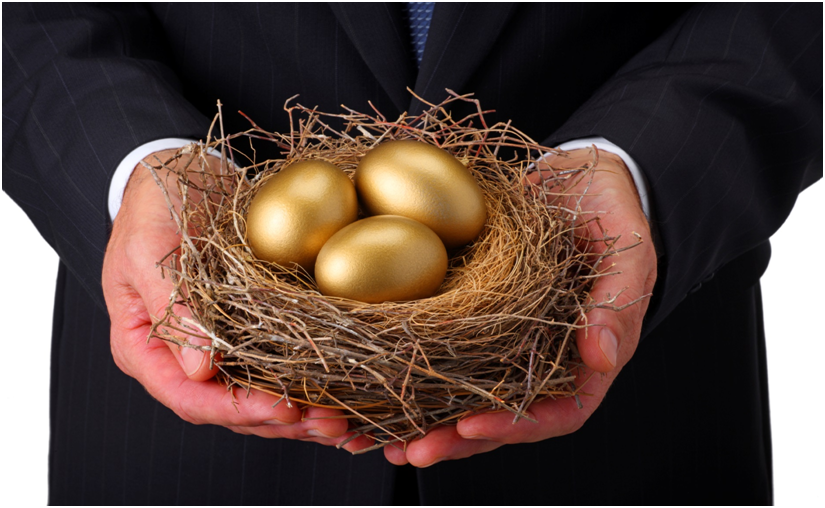 "Common sense is not so common" as Voltaire said. Financial and monetary common sense regarding gold and the importance of diversifying ones savings and investments is even more uncommon.
As one of the larger gold bullion delivery and storage specialists in the world and a vested commercial interest, GoldCore would obviously greatly welcome the central bank governors of Ireland, UK, U.S. and all western nations to urge their citizens to diversify their savings and own a small amount of gold.
As a specialist in the logistics of delivery and storage of physical gold, we can of course work with them and help them in this regard and we look forward to hearing from them.
We have long been passionate advocates of owning physical gold and have spent a lot of time educating about gold's safe haven characteristics. This has been seen clearly in history and during the recent global financial crisis and indeed in the large body of new academic and independent research on gold in recent years.
The Governor clearly understands gold's value and is acting accordingly in the interests of his fellow citizens.
Bravo Governor and Happy Friday folks !