Gold - The Big Picture
Below is our long term gold forecast, it continues to be bullish on a monthly basis, despite the turbulence of 2020 gold has performed well and a pause for a few months is entirely reasonable given the speed of its initial acceleration.
As you can see from our monthly chart, gold is clearly at significant levels - hovering around the 2011 highs, the underlying structure of the market is still very positive (big blue line) and the bull signal (small blue line) which turned positive in March 2018, still remains bullish. We think a monthly close above $2000 in the next few months would be a significant moment.
From the lows of late 2018 gold has quietly performed well relative to the S&P 500, we have included below our weekly and monthly GOLD/SPX ratio forecasts, you can see on a monthly basis that gold is cheap relative to the SPX and on a weekly basis we are approaching the long term floor. We will be looking for this ratio to begin to turn during 2021.
Gold sold off again this week indicating it wants to consolidate for a while longer, this shouldn't worry longer term bulls, a few more weeks and months hovering around these levels or even a little lower whilst frustrating will be forgotten when the next bull leg is underway.
The miners surpisingly outperformed gold last week with GDX and GDXj both remaining neutral to mildly bullish.
GOLD continues to be bullish on a MONTHLY basis.
GOLD is bearish on a weekly basis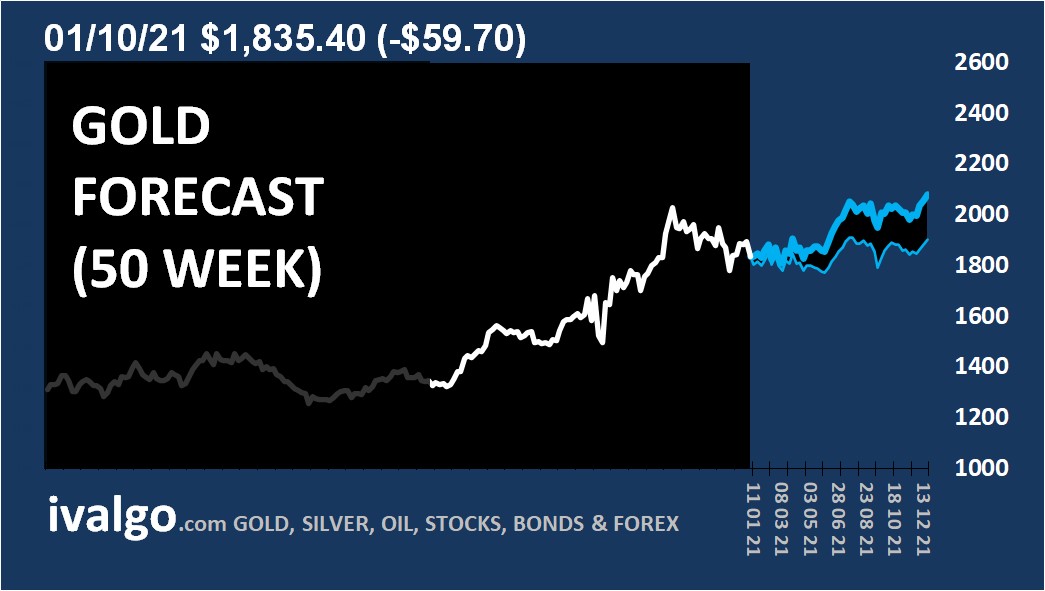 GOLD/SPX remains bearish on a monthly basis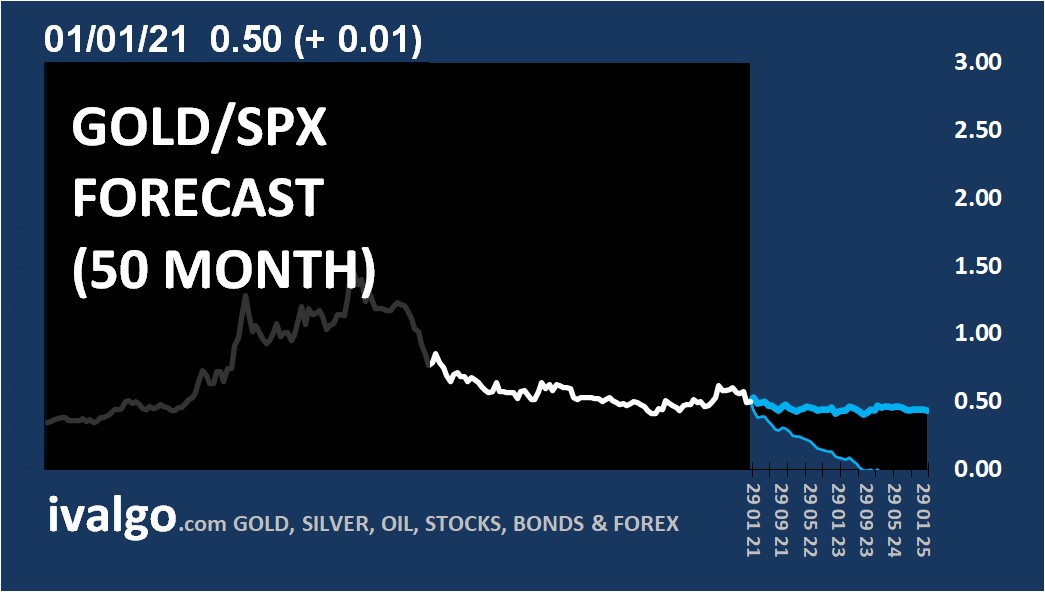 GOLD/SPX remains bearish on a weekly basis
GDX has moved to neural on a weekly basis.
VanEck Vectors Gold Miners ETF (GDX)
GDXJ has turned mildly bullish on a weekly basis.
VanEck Vectors Junior Gold Miners ETF (GDXJ)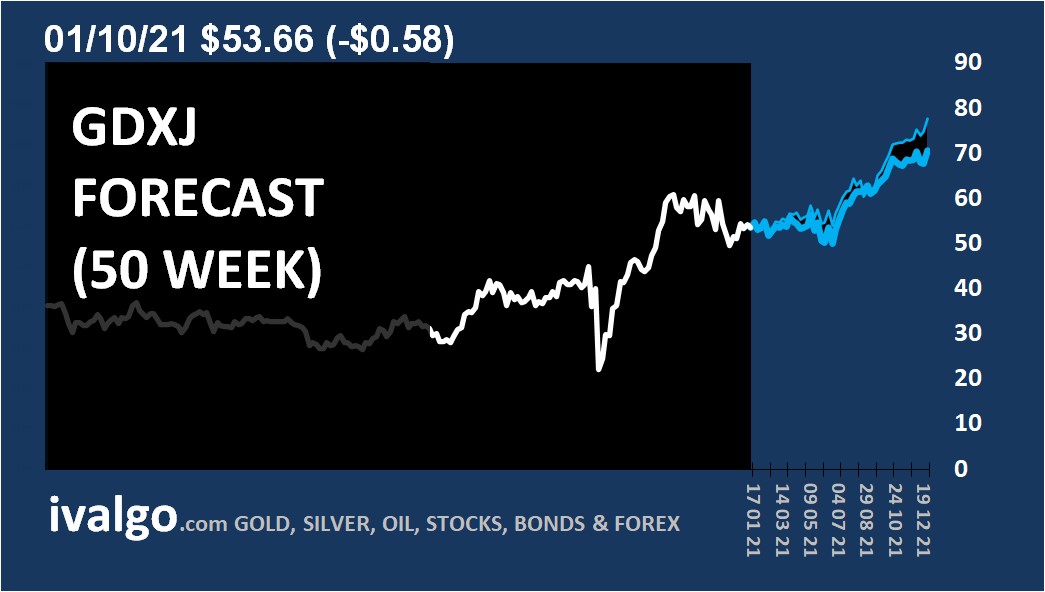 Ken Ticehurst
Founder
*********