Gold Forecast: Gold Could Reach New All Time Highs in April, Watch Miners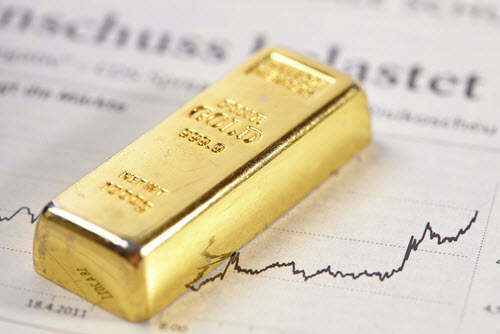 Gold closed above significant resistance, and a breakout to new highs could be days away.

Gold miners are starting to perk up and may skyrocket…IF gold jumps to new highs.  

I'll be watching gold miners (GDX) for clues - below are my current thoughts on Spot Gold and GDX.
Our Gold Cycle Indicator is at 314 and prices are nearing the red zone.
GOLD CHART: Gold closed Tuesday at $2038.20, and prices are on the doorstep of new all-time highs. A rally above $2080 with bullish follow-through would signal a meaningful breakout, in my view. 
Bullish Note: I still believe gold could break above $2000 and never look back as it did with the $500 level in 2005.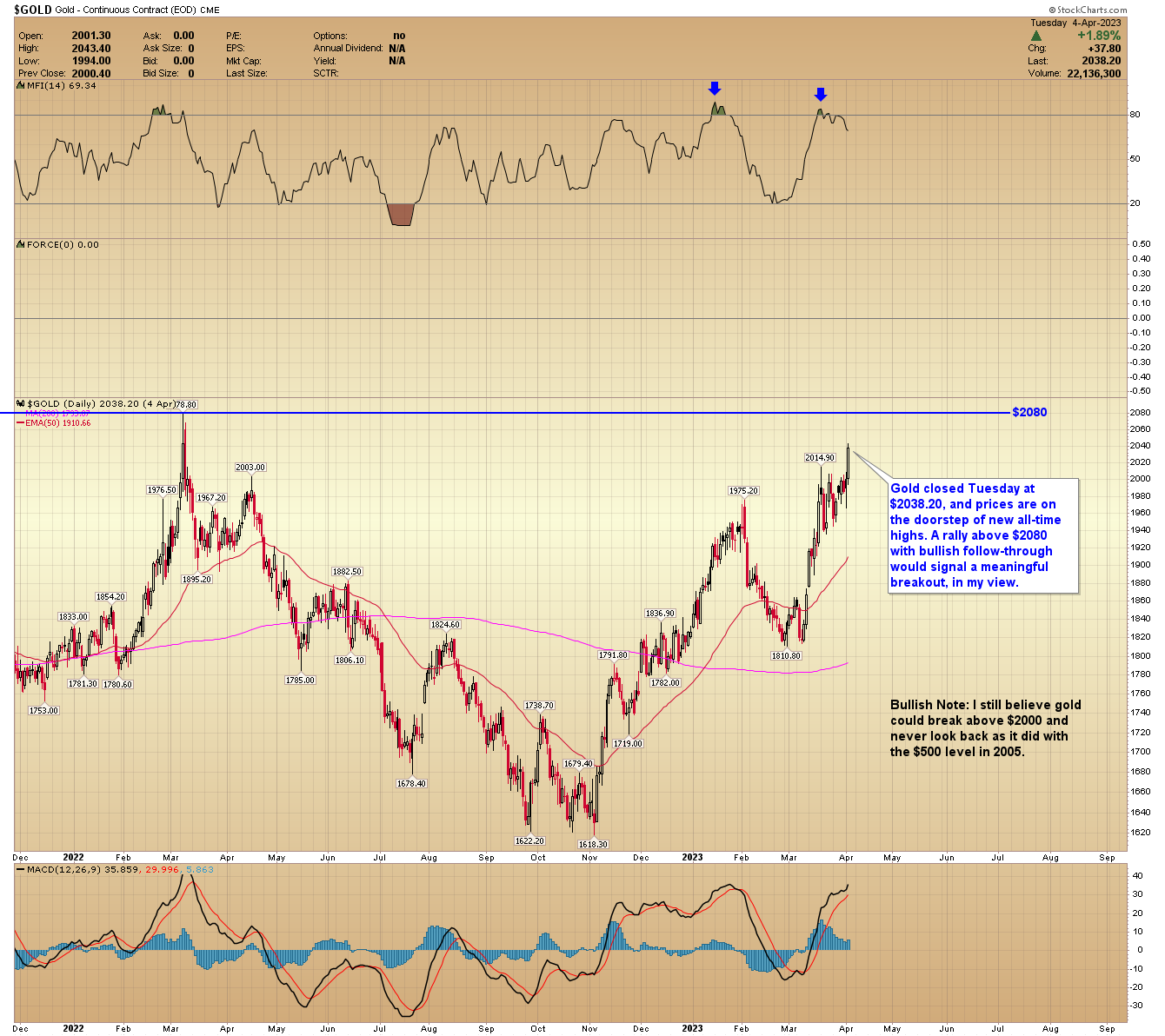 GDX CHART: The top panel shows MFI is near-term overbought (blue arrows). A similar reading in January triggered a 1-month correction.
However, it is important to note that in robust bull markets, indicators like MFI can stay overbought for very long periods.
BULLISH: I think the rally has more upside potential as long as GDX does not close below the January $33.34 high.
NEUTRAL: Closing below $33.34 could trigger a 3 to 5-day pullback to relieve overbought conditions and let the 50-day EMA catch up.
BEARISH: A reversal lower and progressive closes below the 50-day EMA would support a more profound (possibly multi-month) correction.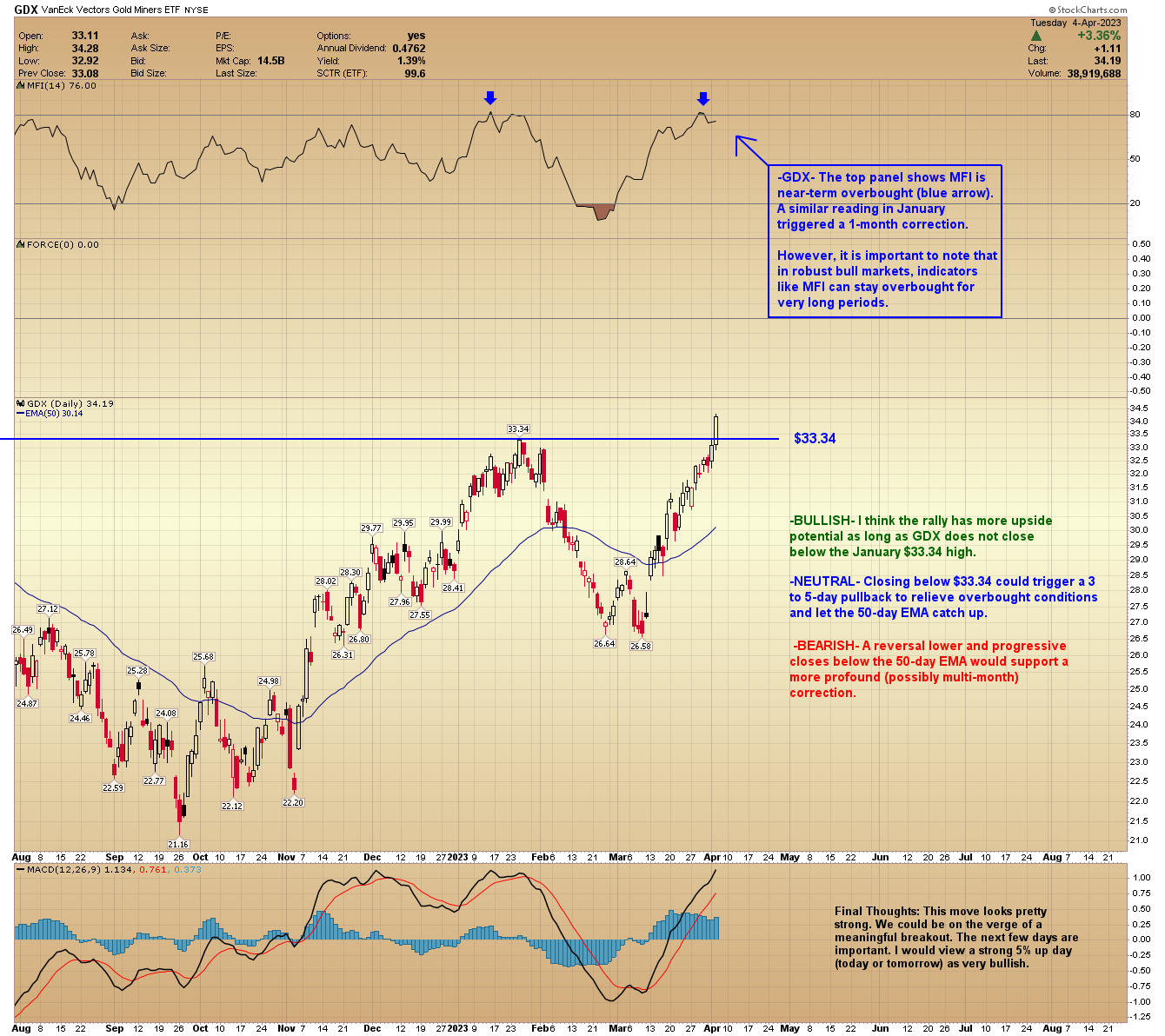 Final Thoughts
This move in precious metals looks strong. We could be on the verge of a meaningful breakout. The next few days are important.
I would view a strong 5% up day in gold miners (GDX) today or tomorrow as very bullish.
Note- US markets are closed Friday, April 7, 2023, in observance of Good Friday.
Disclaimer: I own gold, silver, and miners, and I'm very bullish.
AG Thorson is a registered CMT and an expert in technical analysis. He believes we are in the final stages of a global debt super-cycle. For more charts and regular updates, please visit here.
********