Gold Forecast: Gold Prices Move Towards New All-Time Highs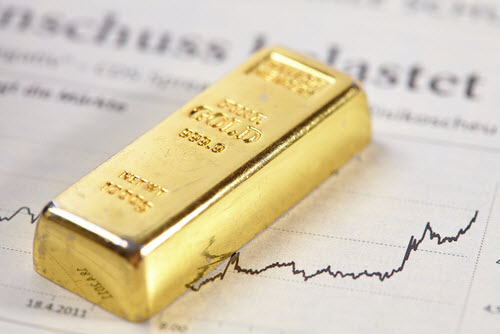 Gold prices have had a nice run after bottoming at $1450 in March. However, gold is coming into major resistance (around $1900), and multi-week correction is becoming likely. A decline back towards $1550 in the coming weeks could be one of the last great buying opportunities. 
Gold prices reached an intraday high of $1897.70 yesterday, and are within striking distance of $1923 - an all-time high. Momentum could take gold prices a little higher, but I would be surprised if they pushed through $1923 on the first try. For that reason, I believe the upside may be limited, currently.
Gold Weekly Chart
With gold prices breaking through resistance surrounding $1800, the next logical resistance comes in at $1923.70 - the 2011 high. If gold peaks around here, I will expect a decline back towards the $1550 - $1600 level. 
Note: With governments firing up the printing presses, it is just a matter of time before gold breaks above $2000. We see a sharp rally into 2023 or early 2024. A decline back towards $1550 could be one of the last great buying opportunities. 
Silver Update
Silver prices blasted through resistance surrounding $20.00, striking an intraday high of $23.67. There is little technical resistance in this area, and a jump to $26.00 is probable before prices take a breather.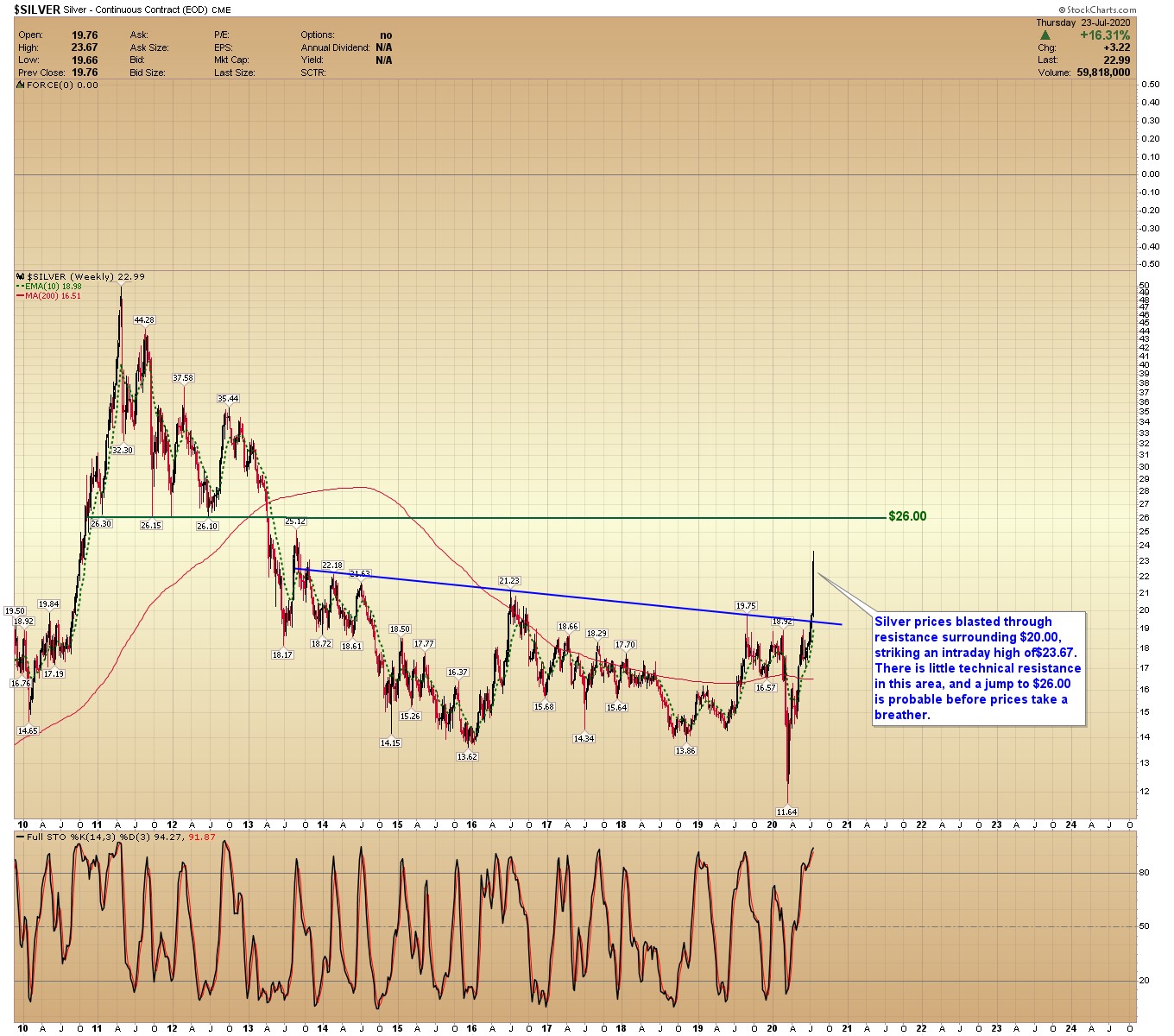 Platinum Update
Platinum prices remain a laggard (for now), with prices still below last year's $1046.70 high. At some point, I believe platinum will play catch up to gold. A rally above $1050 would sponsor an upside breakout.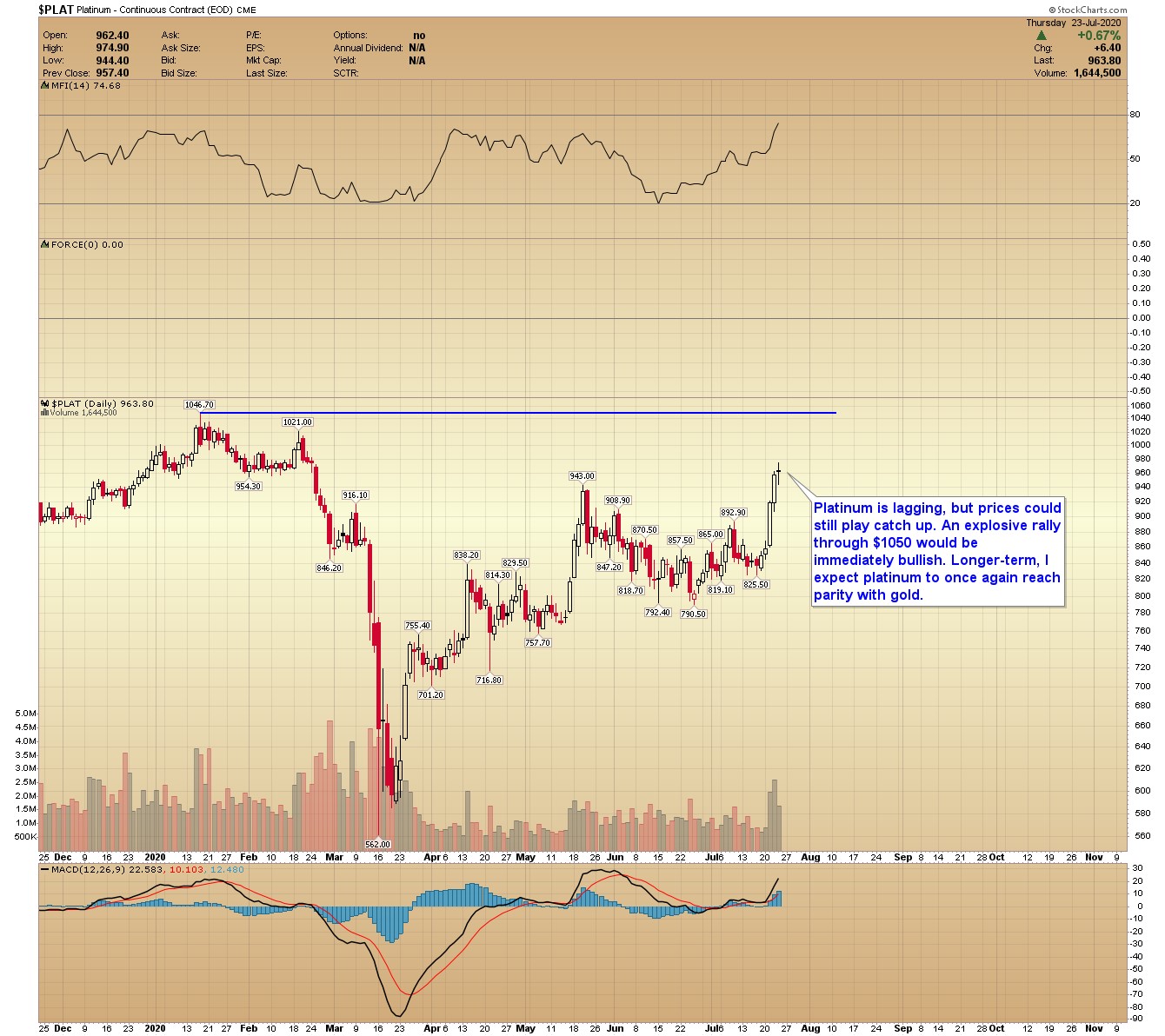 Gold miners have been weak, relatively speaking, when compared to gold, which is testing its all-time high and silver, which recently broke through critical resistance. Their lack of participation suggests an intermediate top may be nigh. 
A daily finish below $40.38 and then $39.30 in GDX would sponsor a cycle top and multi-week correction in miners.
Our Gold Cycle Indicator reached a max value of 450, a cycle top is becoming likely. We remain in the timing window for an intermediate peak.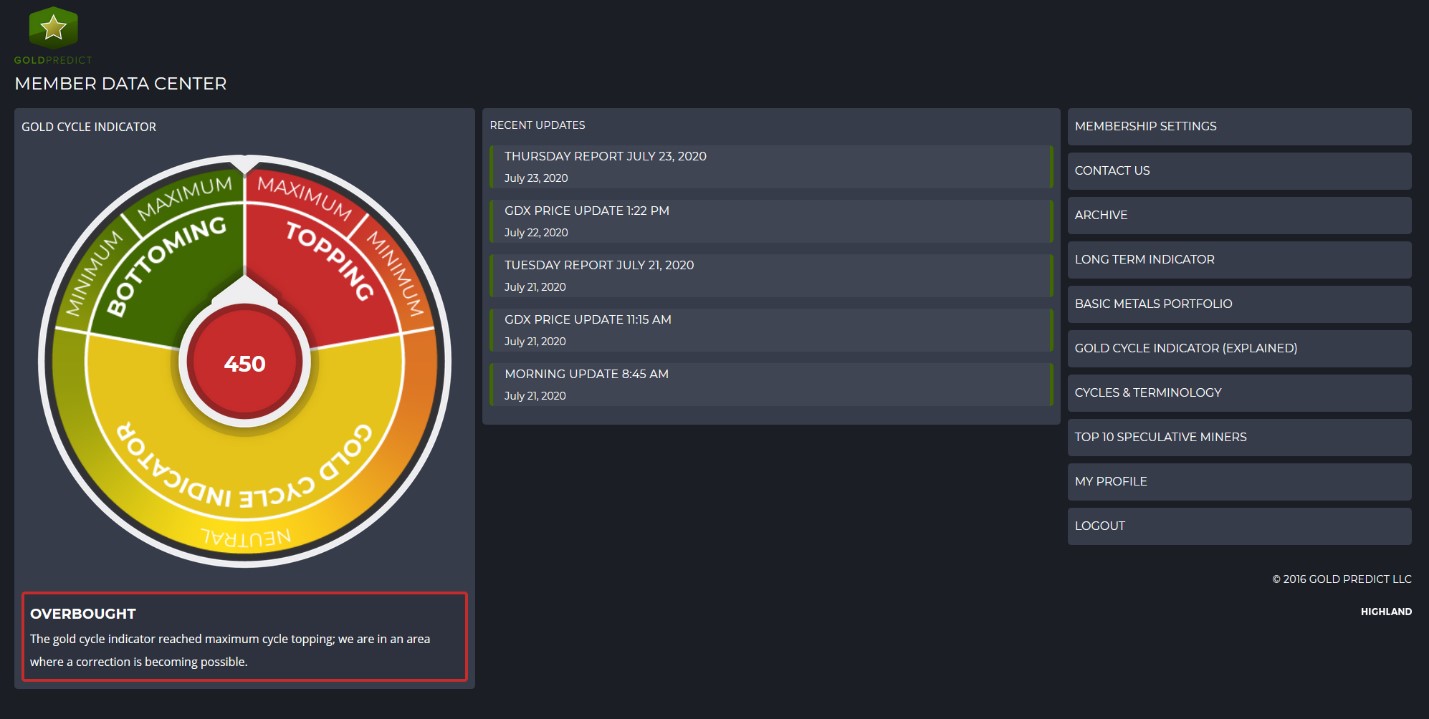 AG Thorson is a registered CMT and expert in technical analysis. He believes we are in the final stages of a global debt super-cycle. For more information, please visit here.