Gold Forecast: Still Headed Into A December Low
A couple weeks ago I called for gold prices to form a temporary bottom, make a failed rally and then continue lower into the 6-Month cycle low (December). However, the excellent October jobs numbers (271,000 vs. the expected 177,000) terminated the rally, and precious metals have continued lower unabated. Cycles are excellent at forecasting the potential timing of bottoms…but how the price gets there often varies. Gold prices could get that temporary bounce now or simply consolidate for a few days. However, our primary scenario is still indicating an additional drop into a December low.
What happens to gold after that? Well, everything hinges upon what the FED does or doesn't do over the next few months. They have virtually guaranteed an interest rate hike sometime this year, and if they don't raise in December, they stand to lose more credibility. Essentially, a .25% interest rate hike is already baked in, and the focus will be on their statement after that meeting.  I can, however, tell you the "real bottom" in gold and silver most likely won't arrive until after the second quarter of 2016. This timing estimate is based off long-term cycle analysis and the correlation we found linking it to the US presidential election.
Now let's take a few minutes and see if we can get a handle on where prices will be headed near-term. Starting with the US dollar, you can see that there was a strong move out of the October 93.83 cycle low. This move sustained a breakout above the March trendline and the 7-month correction appears to be over. The current cycle is 24-days long, and price should drop to a cycle low soon, the doji that formed yesterday could very well be the cycle high.
Next is the daily gold chart, as you can see the indicators (top) are oversold, and prices are due for a relief rally. Consecutive doji's forming indicate that either a bounce or bottom is forming. My primary scenario calls for another drop into December. However, the 6-month cycle is mature enough at 17-weeks to make a more significant low. The next week is very important, and I will update subscribers as the price structure unfolds.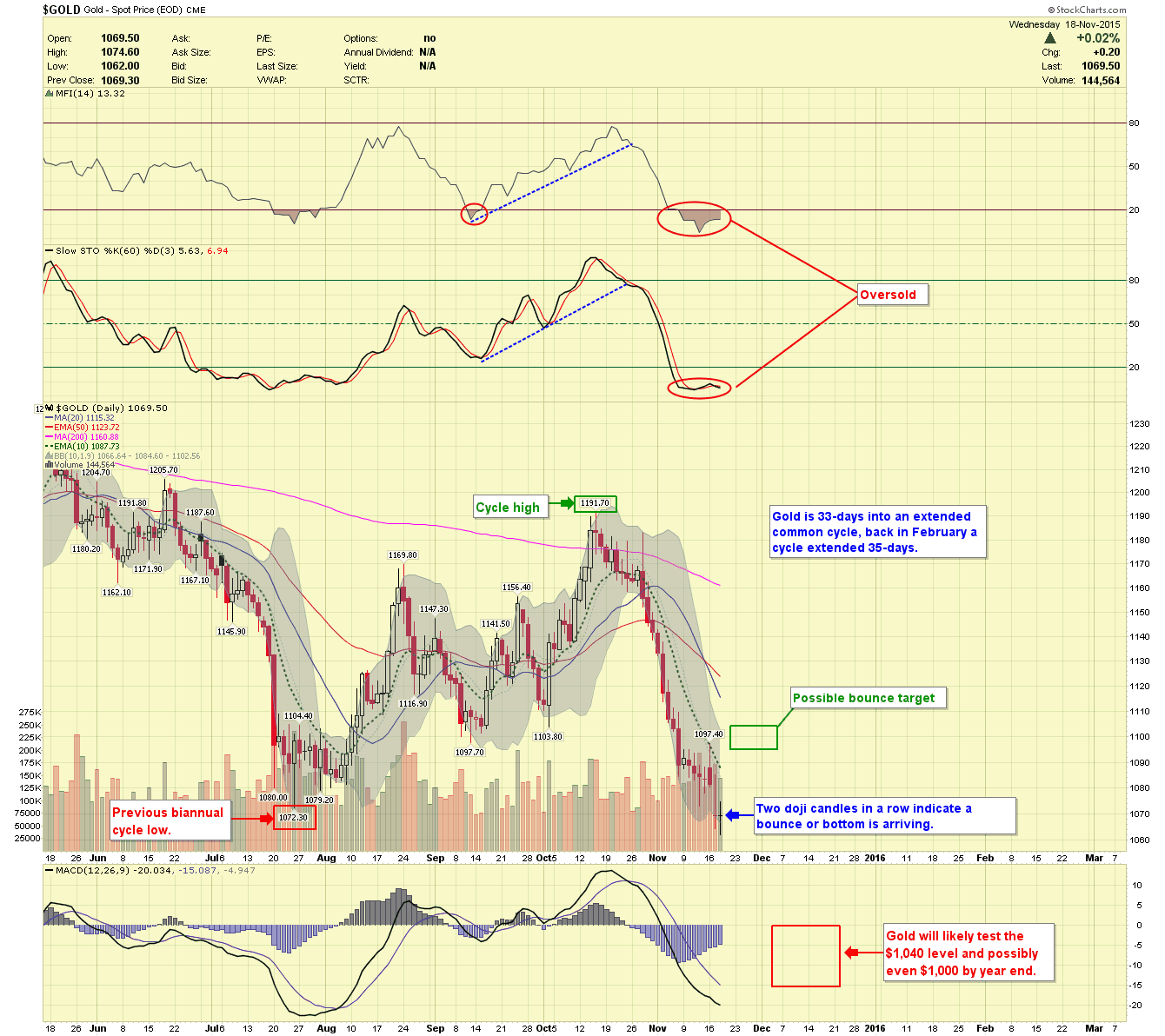 Lastly, I will show the big picture (quarterly) chart for everyone who is ready to throw in the towel on gold. Here you will see that major cycle lows arrive approximately every 8-years, most within 3-4 months either before or after a US Presidential election. Gold prices made a secular bull market top in January of 1980 at $873.00, and that record held until it was finally broken in 2008. Price may retest that level ($873) as we continue lower into this 8-year cycle low.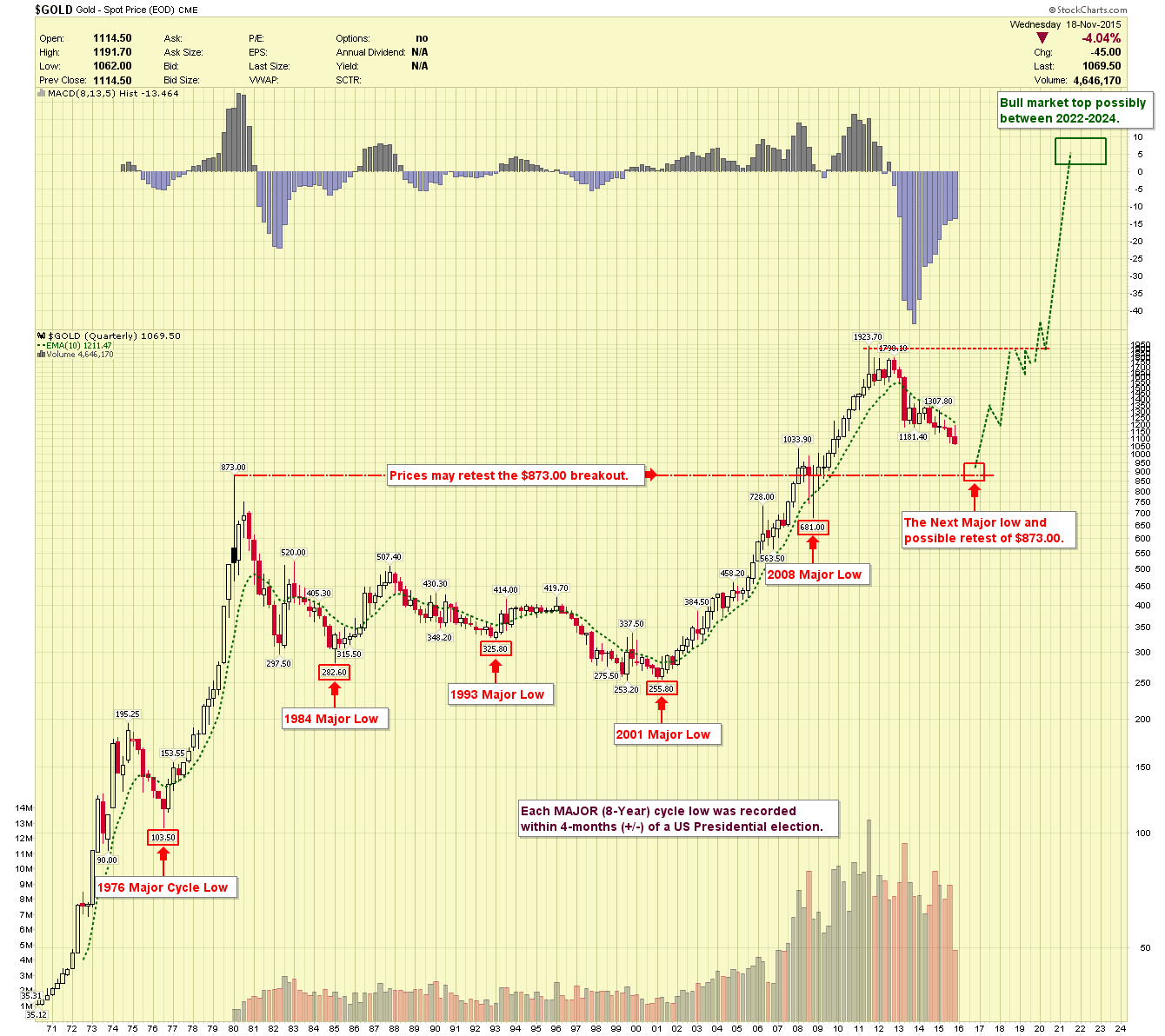 I'm not sure what day the major cycle low will arrive nor do I know at exactly what price but when it does it will likely become an excellent investment opportunity. Silver will probably be the better investment, and I will be looking to pick up silver miners at a discount next year.
********
Visit us at www.BuyGoldPrice.com  and check out our various gold and silver newsletter services.