Gold Price Forecast – Gold Falls Over Easing Tension in Ukraine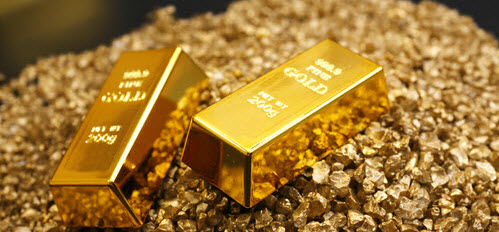 Gold has been heading higher over increasing market volatility and worries in Ukraine. Futures must hold $1850 to support a bullish breakout to new highs.  
Gold Future Daily Chart
Gold futures are turning lower amid de-escalating tensions in Ukraine. The next 48-hours of trading are crucial. Below are key price levels to monitor.
On the Bullish side
If this is a backtest of Friday's breakout, then prices should hold support around $1850, reverse higher, and then extend above $1900. That would support an immediate slingshot move to the upside. 
On the Neutral side
If the recent move above $1850 was a failed breakout, then prices are likely to consolidate for another 1 to 3-months.
On the Bearish side
A sustained breakdown with progressive closes below the December $1750 low would signal continued weakness into mid-April, and the next intermediate-degree low (pink arrows).
I believe the odds favor a bullish to neutral outcome near-term. Our primary forecast for 2022 still anticipates the price of gold approaching $3000 by year-end. 
AG Thorson is a registered CMT and expert in technical analysis. He believes we are in the final stages of a global debt super-cycle. For regular updates, please visit here.
********