Gold Price Forecast: Barrick Gold Supports September Bottom

Barrick Gold 3-Year Cycle
The 3-year cycle in Barrick Gold (GOLD) seems to set critical turning points every third September (2012, 2015, 2018, 2021?). With prices steadily declining for the past 12-months, the odds support a potential bottom in the following days. Perhaps Wednesday's Fed decision will force a low (possible spike low). From a technical target: closing below $18.00 would be harmful and support a drop back towards the rising 6-year trendline, currently crossing through $16.00.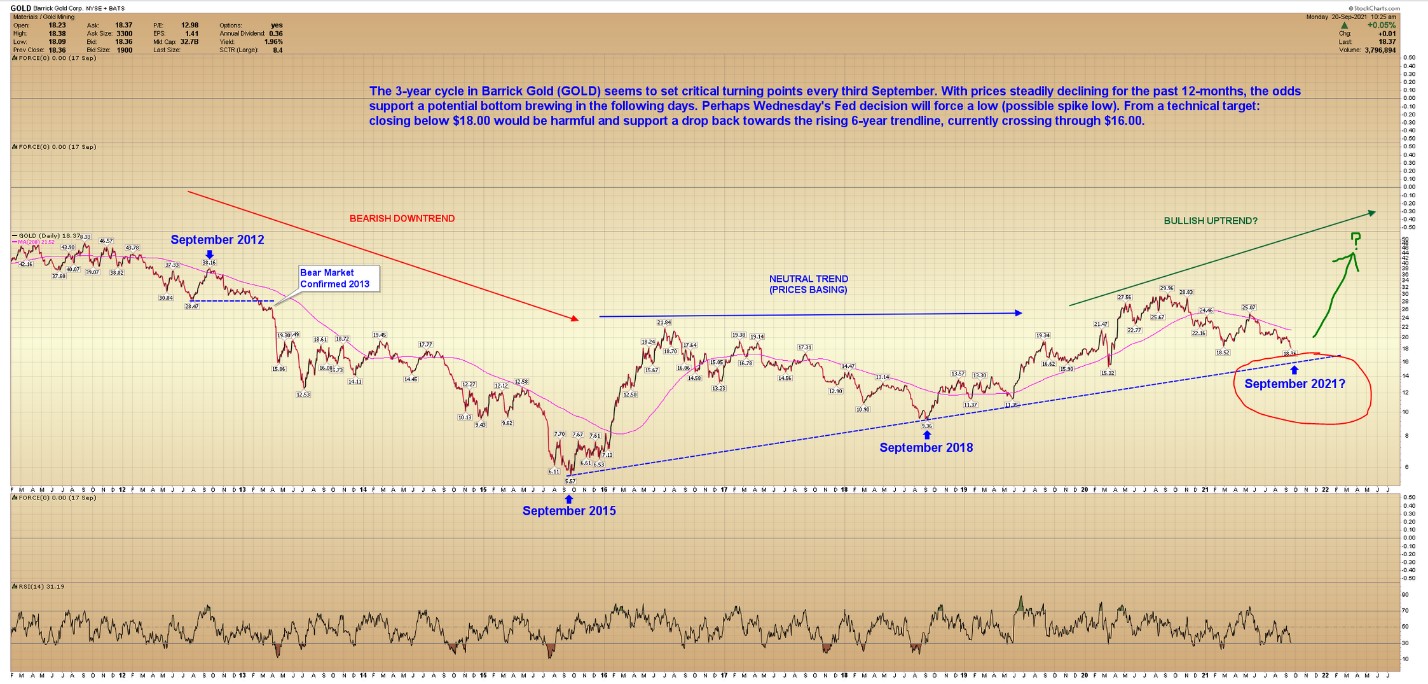 Note- If the stock market begins to break down sharply, gold, silver, and miners may drop in sympathy as liquidity dries up temporarily. If precious metals were to sell off, I would view it as an opportunity to add to long-term holdings.
Longer-term, our work supports a new bull market in precious metals lasting throughout the 2020s. A breakout above the $30.00 level in Barrick Gold would endorse this view and support the next leg higher in precious metals.
AG Thorson is a registered CMT and expert in technical analysis. He believes we are in the final stages of a global debt super-cycle. For regular updates, please visit here.
********