Gold Price Forecast: Cycles Forecast a Bottom This Week
The 40-day cycle in gold is very close to bottoming. Ideal support arrives near $1750. Finishing the week above $1760 would support a bottom in gold and renewed uptrend in precious metals. 
Gold 4-Hour Chart 
Over the last several months, I've noted how gold tends to form medium-term highs/lows as we enter a new month. If that trend continues then gold prices should bottom within the next few days. 
Cycle Note: The previous 40-day cycle bottomed on day 37 (three days early), so it's possible this cycle (currently day 41) extends a few days to balance the series. Overall, I think the odds support a bottom in gold very soon.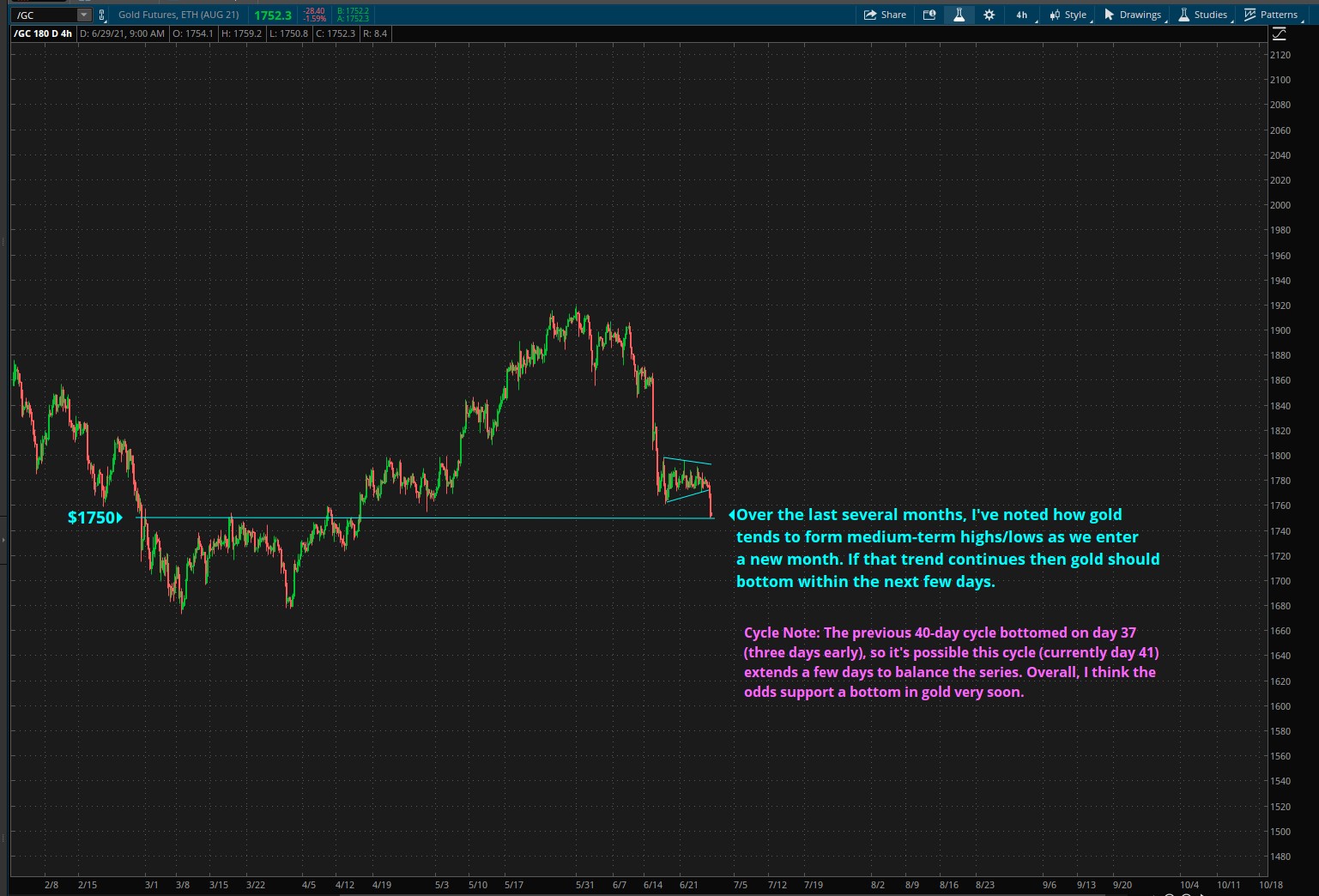 Gold Daily Chart
The Gold Cycle has been forming interim cycle high/lows approximately every 40-trading days. More recently, those turning points tend to arrive as we enter a new month. When you put it all together, technically speaking, I think we are very close to a low. The question is, where will the price of gold go from there?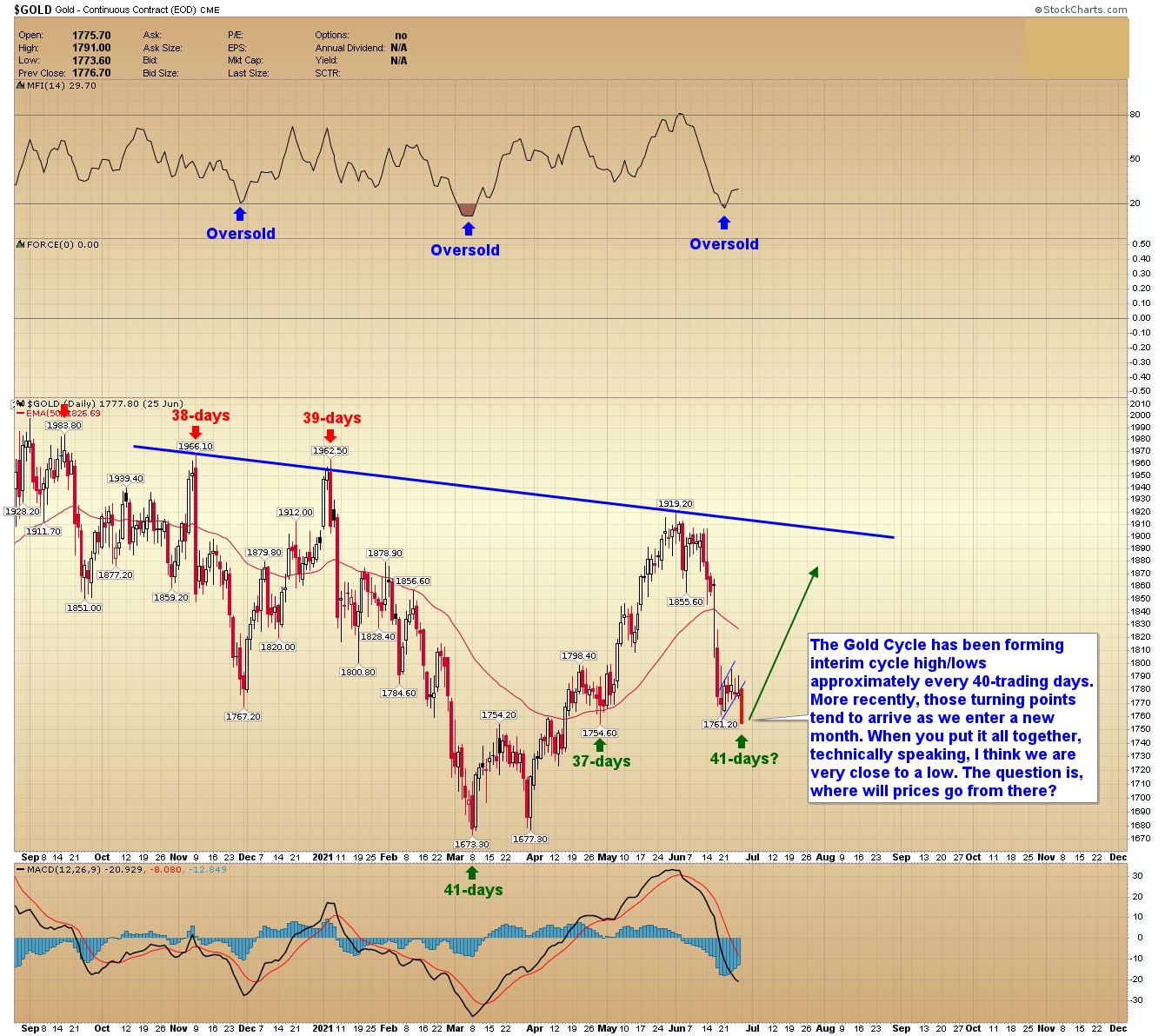 To maintain a bullish footing, I need to see gold breakout above the June 1, 2021 high ($1919.20). Anything that falls short of that would promote more consolidation or an even deeper pullback.
Note: The oversold MFI (top indicator) also supports a near-term bottom. 
Silver Chart
Silver prices have been working on an ascending triangle consolidation for nearly a year. If prices maintain the lower boundary near $25.00, a breakout above $30.00 is favored. I like to think of these patens as coiled springs. When the energy is released - it can be explosive.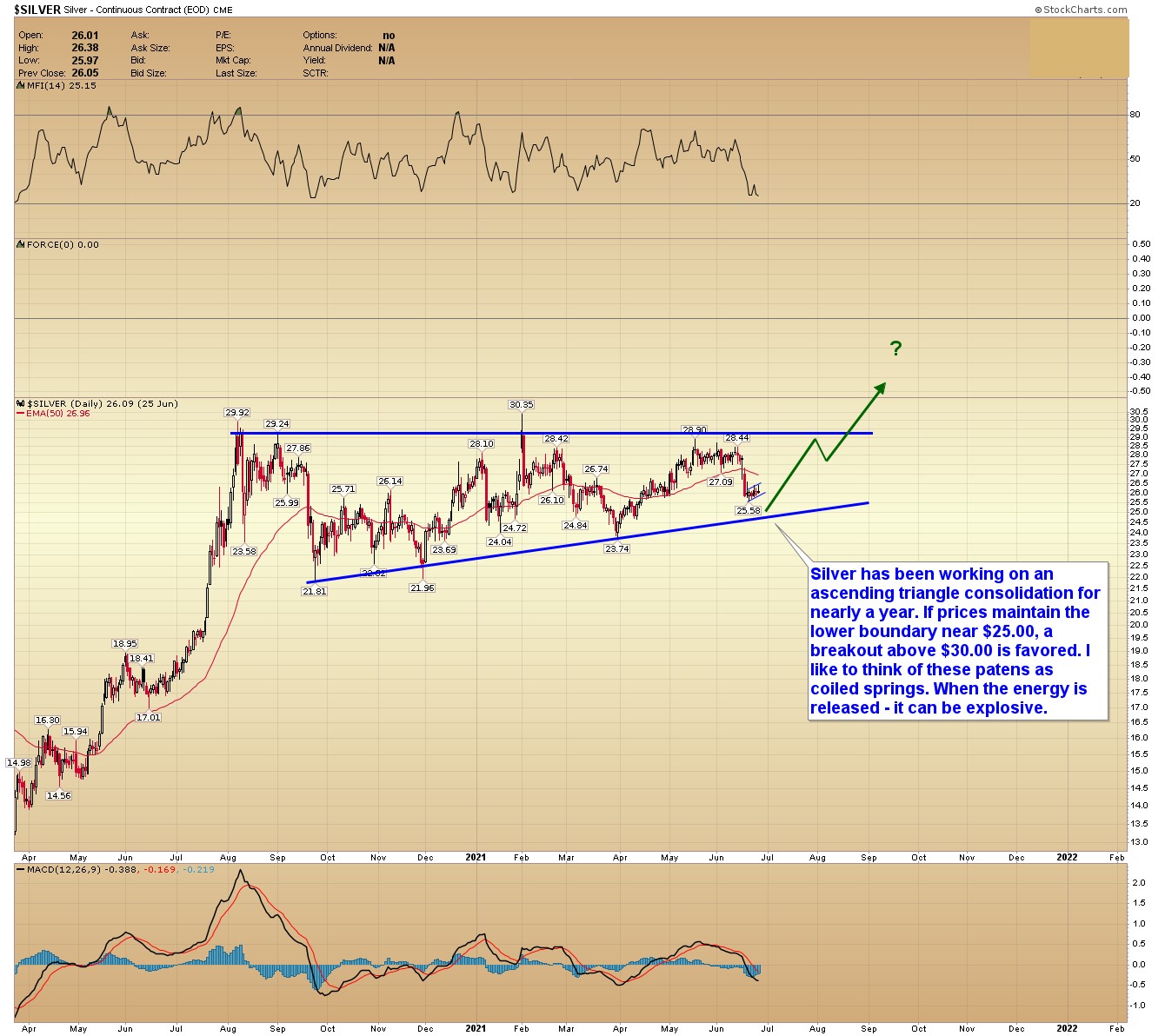 In closing, I'll remind everyone that gold is a form of financial insurance. The time to buy insurance is when it is cheap and when no one wants it. Once the disaster arrives - it is too late.
AG Thorson is a registered CMT and expert in technical analysis. He believes we are in the final stages of a global debt super-cycle. For regular updates, please visit here.
********