Gold Price Forecast - Expect New Highs After a Brief Pullback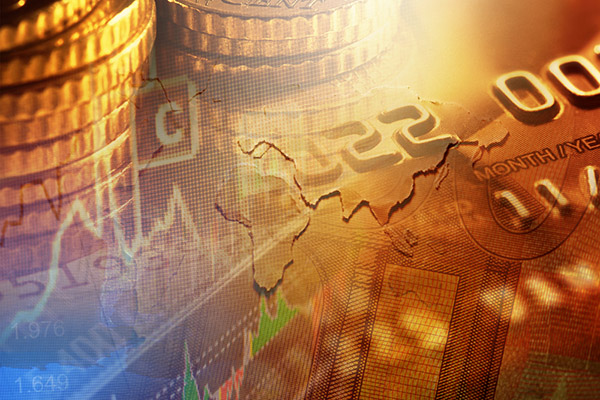 Gold is getting slammed after Friday's robust jobs report. 
January non-farm payrolls showed 517,000 jobs created versus the expected 190,000. And unemployment fell to 3.4% from 3.5%.
The bullish surprise implies the Fed will have to keep hiking rates beyond March. 
Gold Big Picture Review 
We believe gold formed a major bottom in 2022, and prices are in the first phase of a multi-wave advance towards $3000 in 2024. The next 4-year cycle should peak ahead of the 2024 Presidential elections.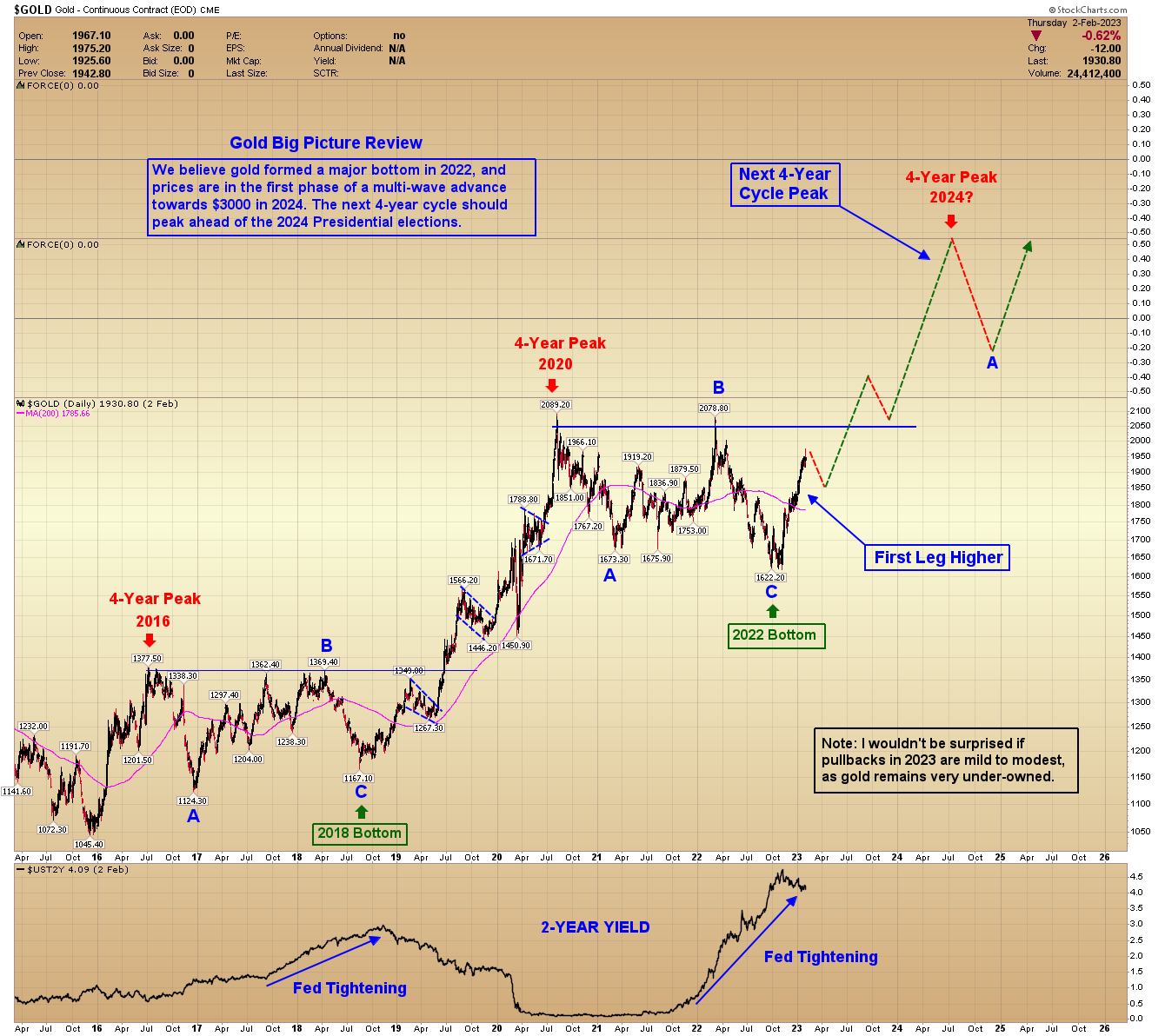 The Presidential Election Cycle 
The main reason gold spikes every 4-years is because of political uncertainty and social unrest. Each side fears the other winning. The greater the tension between parties - the higher gold will climb. It is anyone's guess who the 2024 candidates will be, but it's bound to be controversial. 
Gold Short-Term Overbought
Gold is short-term overbought, and a pullback below $1900 is conceivable. 
On the bullish side: progressive closes above $2000 would support a breakout and retest of $2080.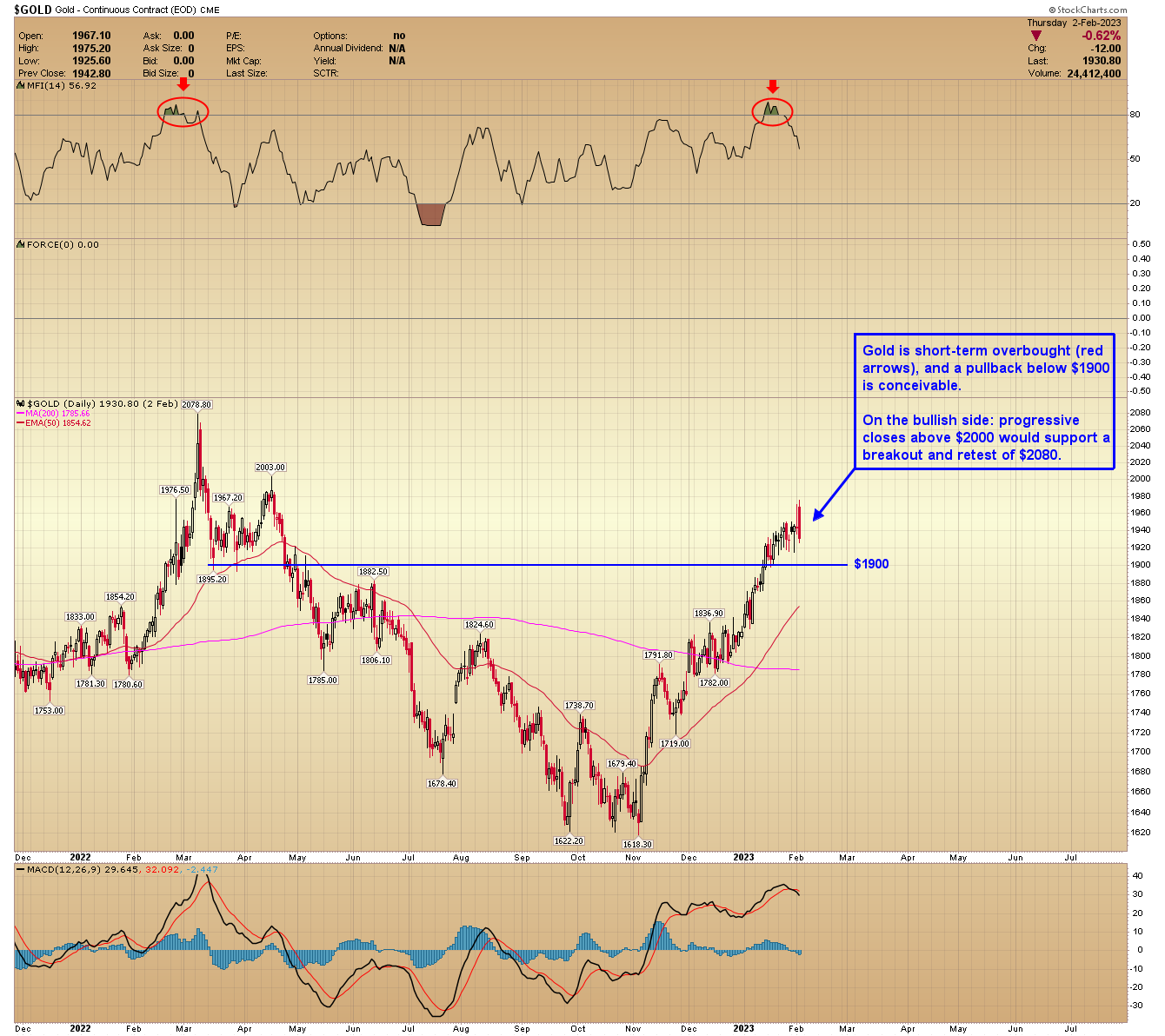 If gold keeps dropping from here, I'd expect prices to find support between $1820 and $1860. 
Our analysis shows that a breakout above $2100 is possible by July or August 2023. 
Conclusion
We believe gold is in the second inning of a nine-inning advance that should take prices to new all-time highs in 2024. Precious metals remain under-owned, and pullbacks could be mild to moderate in 2023. Expect a spike in 2024 ahead of the presidential elections. 
*********