Gold Price Forecast: Miners Confirming Major Breakout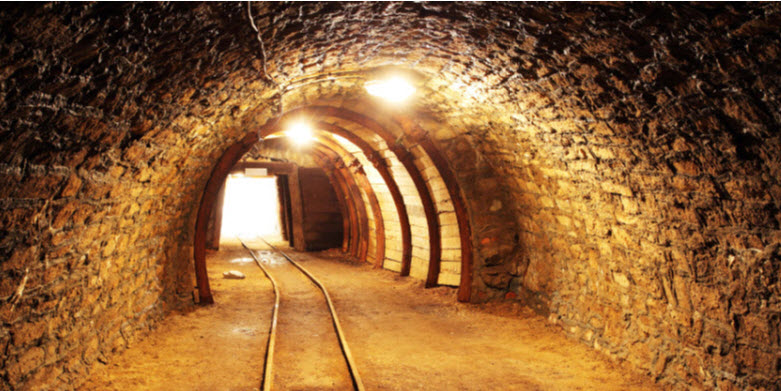 After 18-months of consolidation, gold prices are on the cusp of a major upside breakout. Our technical work supports a slingshot move to the upside (like early 2016) that is likely to leave many investors behind. 
In late January, I noted the potential for an explosive rally in precious metals out of a powerful W-bottom. As I write that outlook is being confirmed, and we may be starting a sharp advance higher. Below are key technical benchmarks and targets.  
Gold Futures Daily
Gold futures are above the $1880 level and it's beginning to look like a confirmed breakout. There is considerable resistance between $1900 and $1920 that may prove challenging. Sustained upside follow-through above $1920 would signal a sharp advance.
GDX
Gold miners should gap higher at todays open. I'd like to see that gap stay unfilled. The odds for a slingshot upward are high.
Progressive closes above $34.50 would confirm a W-bottom breakout and signal an immediate advance towards $39.00.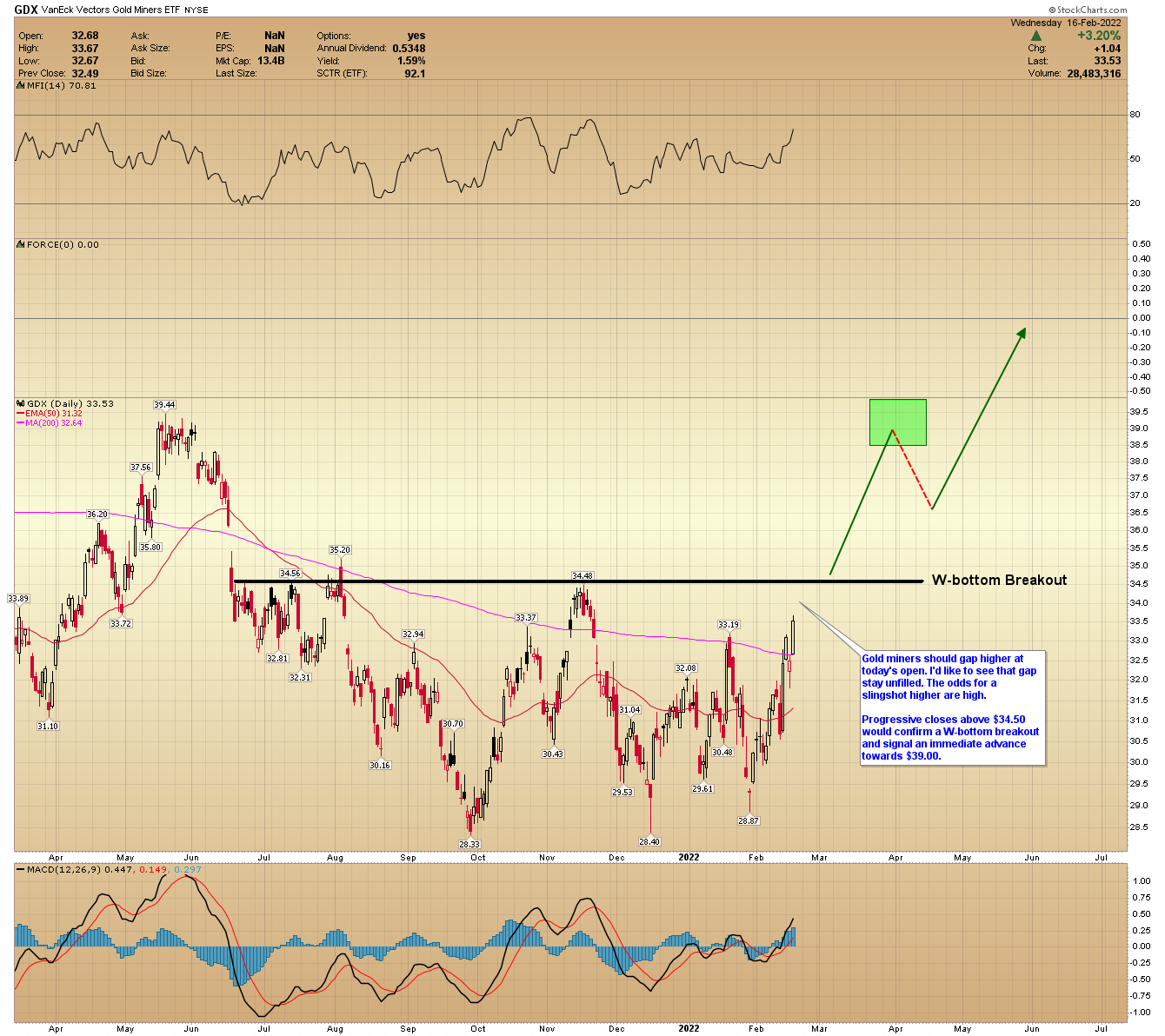 Strong buying throughout the day that lasts into the close would be very bullish, in my opinion.
The next 24-hours are crucial for precious metals.
AG Thorson is a registered CMT and expert in technical analysis. He believes we are in the final stages of a global debt super-cycle. For regular updates, please visit here.
********