Gold Price Forecast: Prices Approaching a December Bottom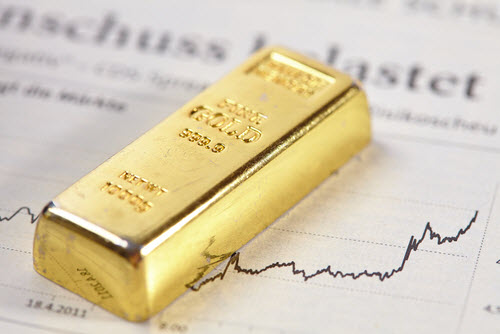 In the Tuesday report, I explained how gold has been forming interim highs in the opening days of a new month. Prices peaked the next day at $1489.90. The final breakdown appears to be underway, and we see the potential for a bottom by mid-December.
The 3-month correction that began in September is nearly complete. Metals and miners could dip a little further into next weeks Fed announcement. Once prices bottom, the next advance should take gold above $1600. 
The Final Breakdown
Gold could drop a little further before bottoming. Watch for a reversal before or after the December 11th Fed announcement.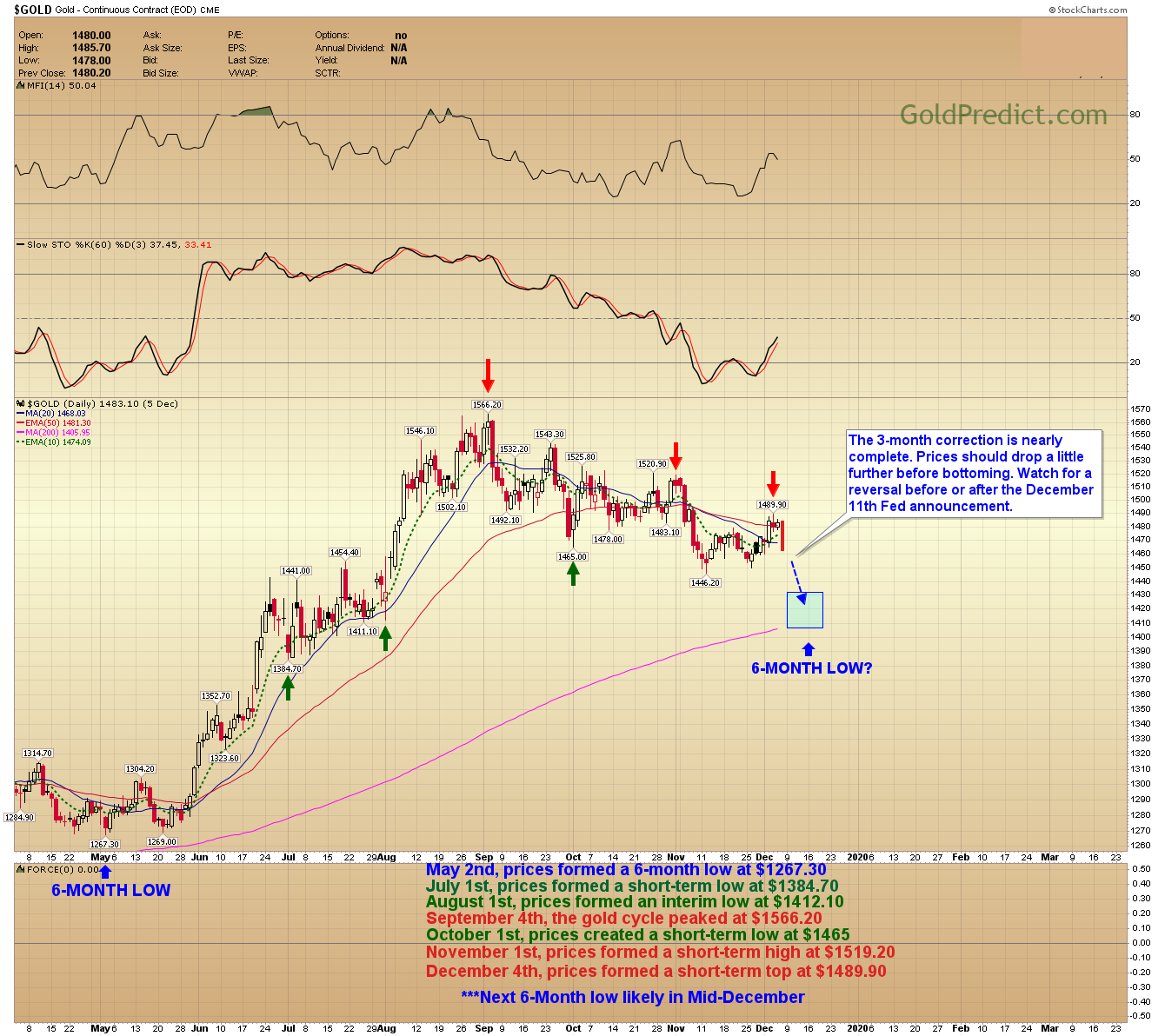 Monthly Gold Chart
For 2020, we expect gold to continue to advance the larger pattern and challenge key resistance between $1750 - $1800. Our current forecast calls for a pattern breakout above $2000 by 2021 or 2022. However, that timeframe could be expedited depending on the results of the 2020 election.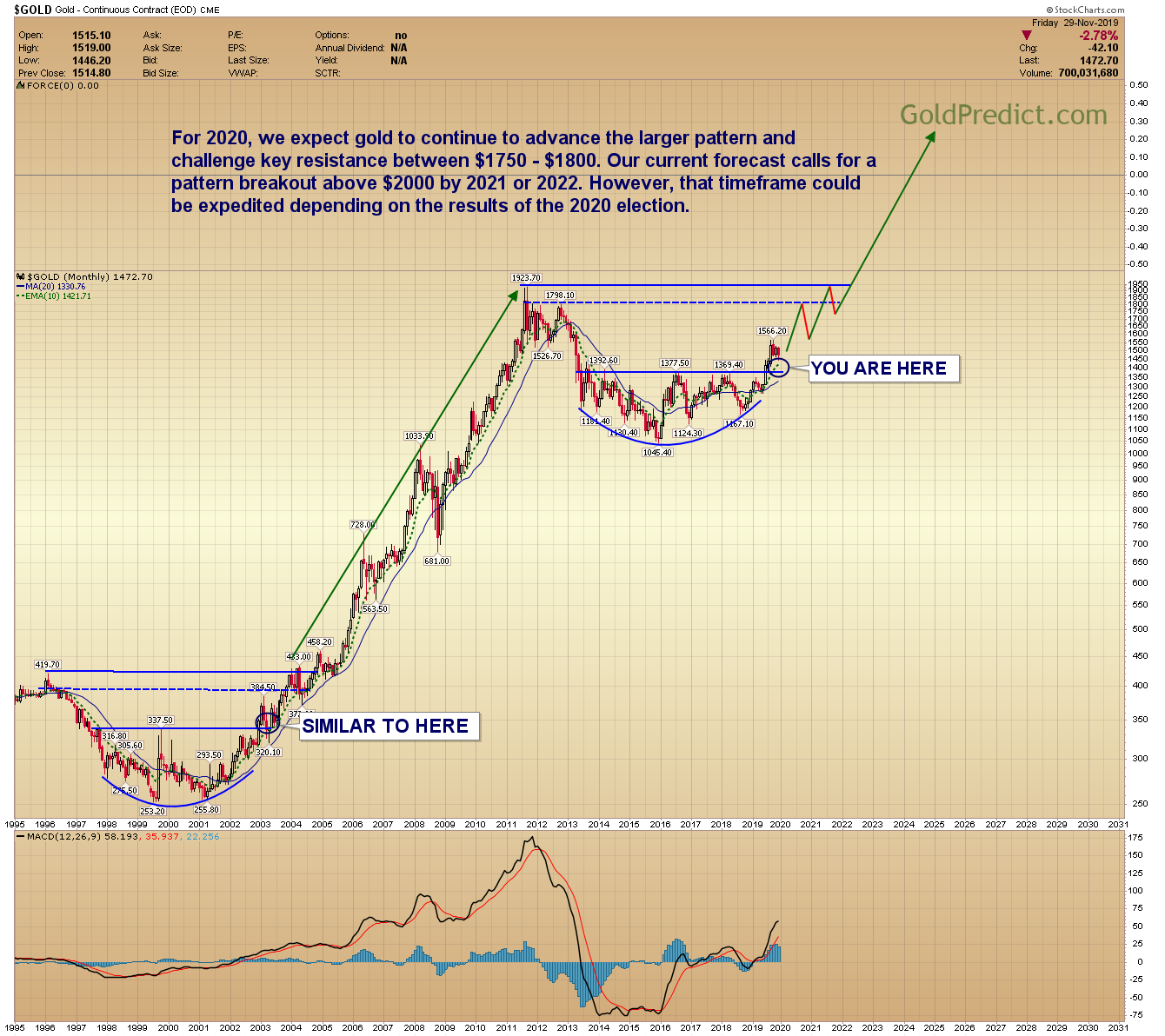 AG Thorson is a registered CMT and expert in technical analysis. He believes we are in the final stages of a global debt super-cycle. For more information, please visit https://goldpredict.com/