Gold Price Forecast: A Rare Post Crisis Buying Opportunity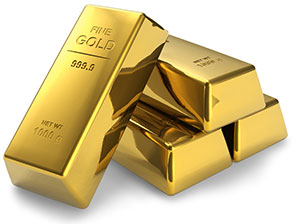 In September 2001, gold spiked to fresh highs after the 911 terrorist attack. Just a few months later, prices dropped back to pre-911 levels. What happened - why did gold drop when the world had changed forever? Good question. It did not make sense then, and the current decline does not make sense either.
Most investors are oblivious to the stellar buying opportunity. Because you are reading this, I am hopeful you are not one of them. 
Gold Prices After 911
After the initial shock of the attack, gold prices fell back to pre-9/11 levels ($270). That turned out to be one heck of an opportunity. I see the same setup now as gold approaches pre-Covid price levels.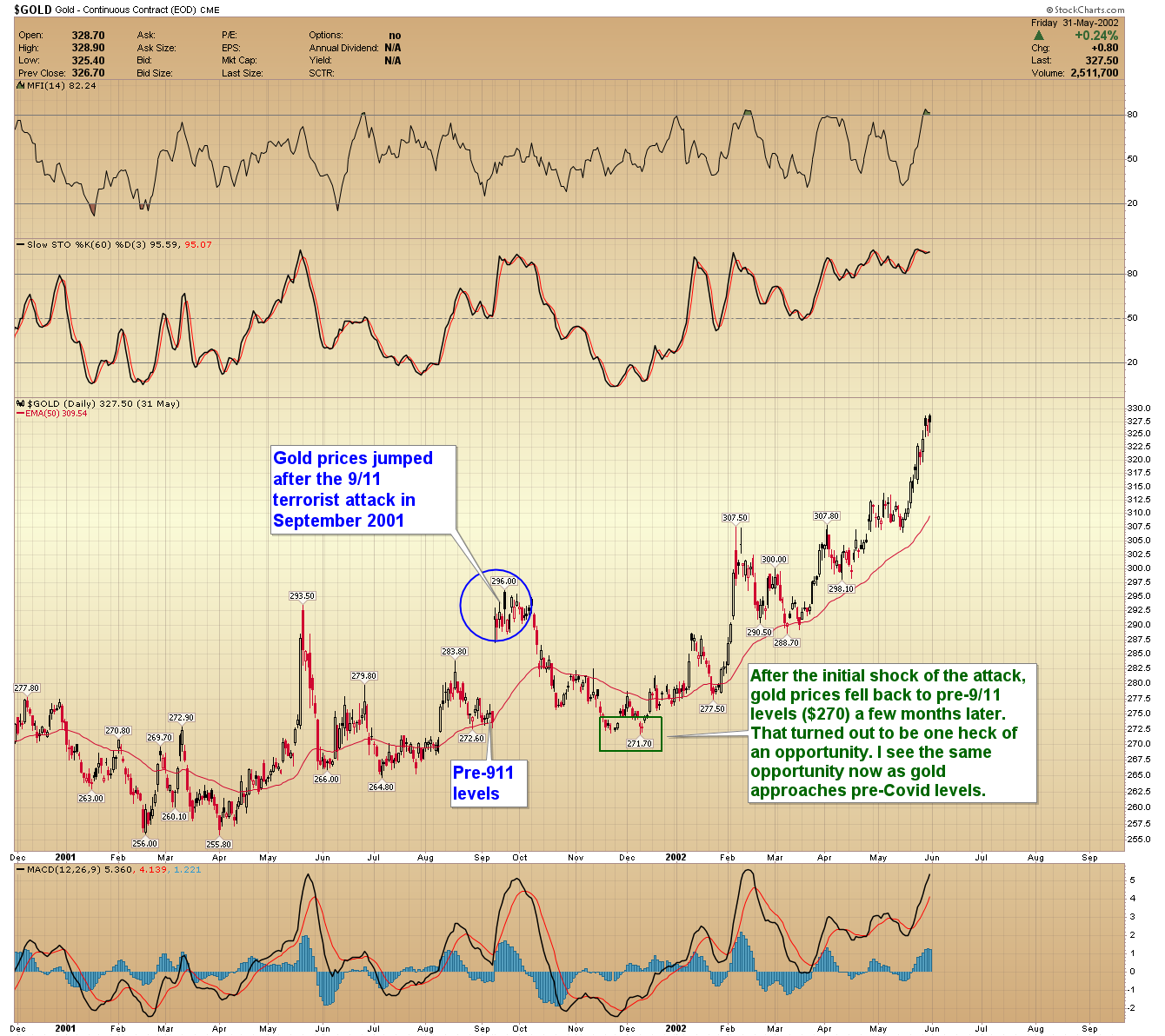 Think about it: Since Covid began nearly 12-months ago, an astronomical amount of debt has been created. Consider the figures below.
1) In the weeks following the 2020 crisis, the US issued more debt than the previous five recessions combined (1980, 1982, 1990, 2001 & 2008). Let that one sink in for a moment. 
2) The Fed under Jay Powell bought more US Treasuries in 6-week's than it did under Bernake and Yellen combined (a 12-year period). The amount of debt we are talking about is unbelievable, and they are not close to being done. 
When you consider the unprecedented stimulus over the last 12-months and what is still to come, I can't imagine gold will stay near pre-Covid levels for long. Anyone that bought the post-911 dip was delighted with their decision. I believe the same will be true now.
GOLD
Gold prices are back to post-Covid support between $1660 and $1700. The dashed intermediate trendline is currently crossing the $1675 support area. I see massive support in this area, and I believe we are approaching a bottom. However, we can't rule out a spike lower if interest rates shoot up to 2% over the near-term.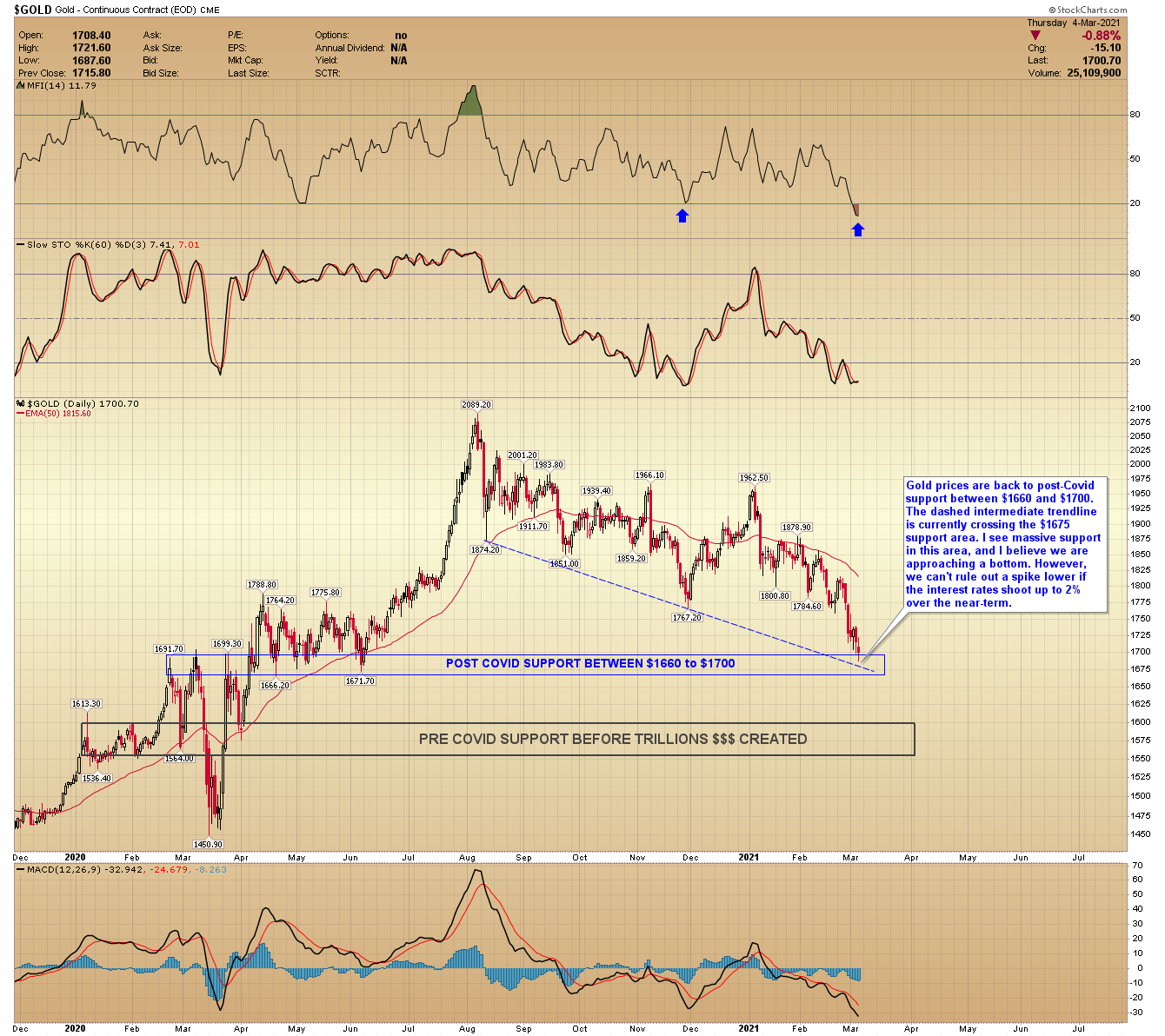 When prices are dropping like this, it can be scary. It is essential to remain focused on the long-term. I'm confident commodities are beginning a new supercycle, and we will look back at today's prices as an absolute gift.
Our Gold Cycle Indicator reached a maximum bullish reading of ZERO (0). This happens only once every 2-years or so - supporting our outlook for an important low in gold.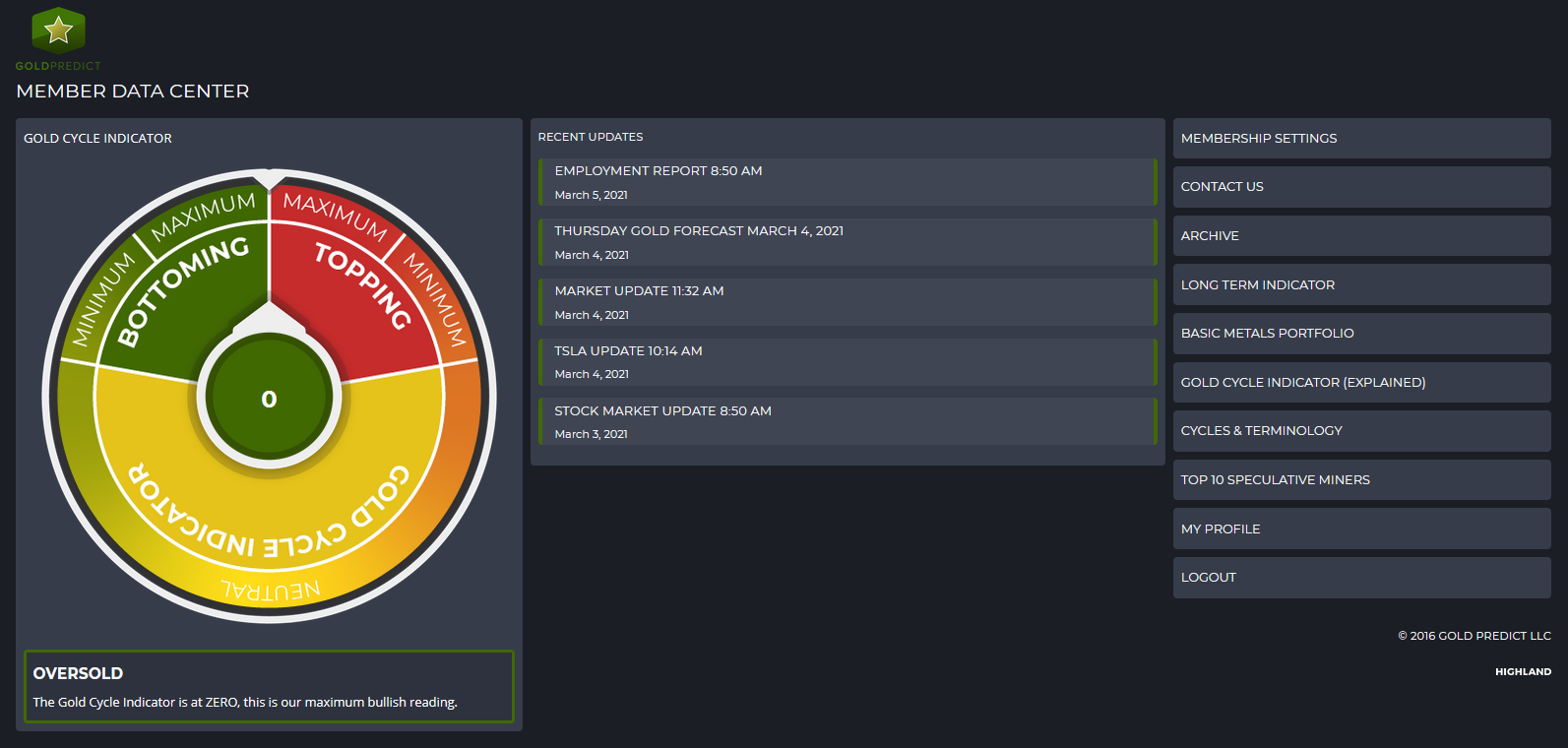 The best value I see right now is in senior gold companies like NEM, GOLD, KL, BGT, and FNV. I'm getting ready to add long-term positions to the Premium Member's educational portfolio.
AG Thorson is a registered CMT and expert in technical analysis. He believes we are in the final stages of a global debt super-cycle. For more information, please visit here.