Gold Price Yawns With Stocks Getting Pounded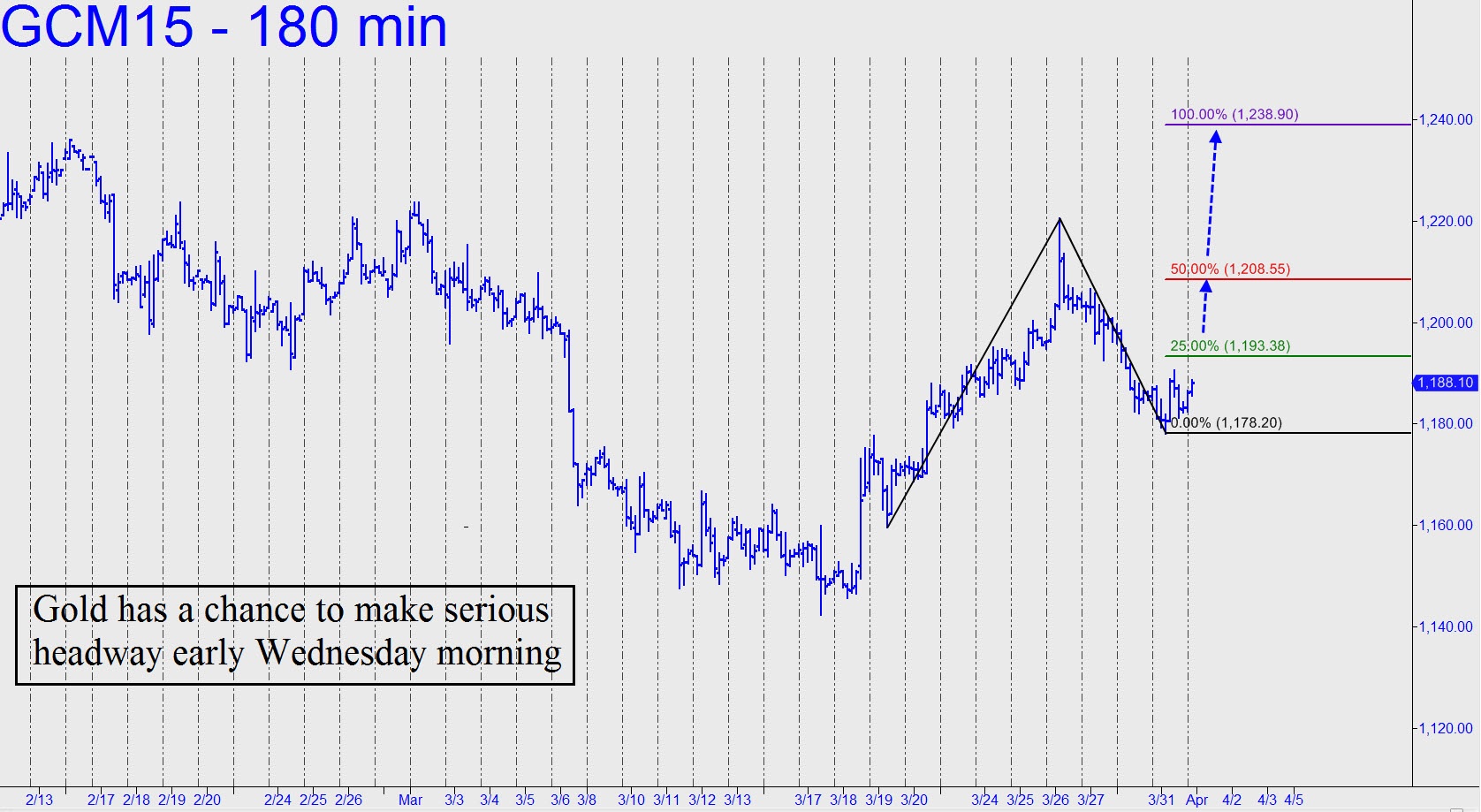 Although gold has gone reliably opposite stocks lately, it is getting precious little lift so far Tuesday night despite the fact that index futures are under heavy selling.  In any event, it'll take another $5 of upside to trip a bull signal for the pattern shown. It projects to 1208.60, the midpoint pivot, or to 1238.90 if any higher. This would be quite bullish, since it would not only exceed last Thursday's bull-trap spike, it would also generate a powerful new impulse leg by taking out March's high, an external peak at 1223.60 that was recorded exactly a month ago.
********
Take a free trial subscription that will allow you to access not only the touts, bulletins, updates and impromptu trading webinars during market hours, but a 24/7 chat room that draws veteran traders from around the world.