Gold Prices Spike To Fresh Highs
Gold surged to fresh highs after confirming its recent 6-month low. Prices have rallied over $100 since Christmas. The short-term trend is overbought, and we could get a brief a pullback. 
Gold's Cycle Breakout Confirmed 
I've explained before how gold forms intermediate lows approximately every 6-months. The previous cycle peaked in September, and prices entered a prolonged cycle correction. The Christmas eve rally above $1492 confirmed a November 6-month low, and the next advance is underway.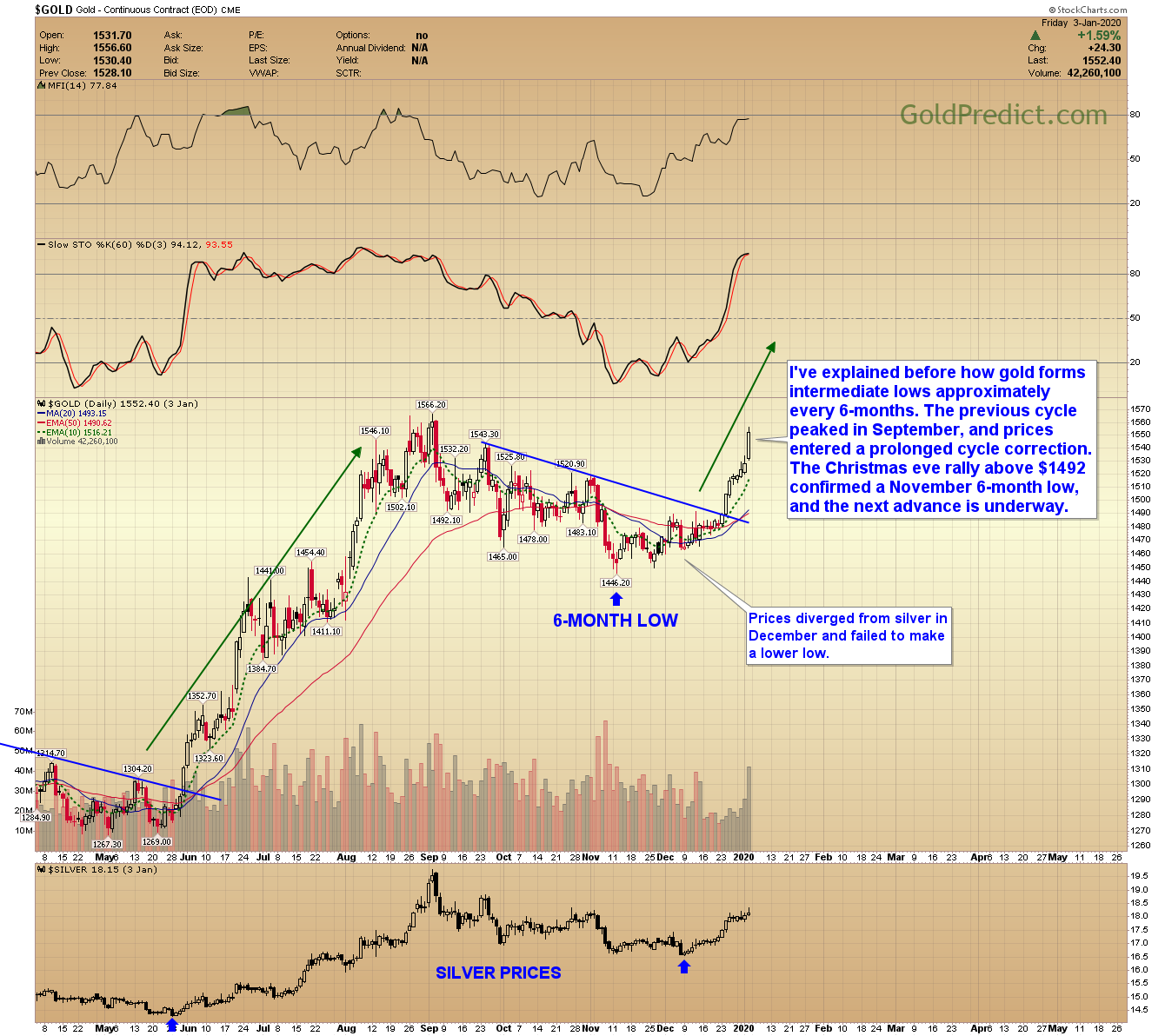 **The breakout above the cycle trendline in gold triggered a trade alert for NUGT released to Premium members before the open on Tuesday, December 24, 2019.
Significant Upside in Silver 
The trend in silver usually starts slow but finishes strong when compared to gold. If you feel like you missed the 6-month low(s) in gold and miners, then you may want to consider silver – its trend is just getting started. Prices could pullback a little here if/when gold takes a breather. I see support between $17.40 and $17.70.
Overall, metals and miners are climbing their way out of fresh 6-month lows. The path is never straight up, so expect a pullback here or there. This 6-month series should continue into February or March before rolling over and declining into the next intermediate low.
AG Thorson is a registered CMT and expert in technical analysis. He believes we are in the final stages of a global debt super-cycle. For more information, please visit https://goldpredict.com/