Gold & Silver ETF Price Update
GLD DAILY - We are on day 26 (trading days) from the previous daily cycle low, they average 25 days, so we should be close to a bottom.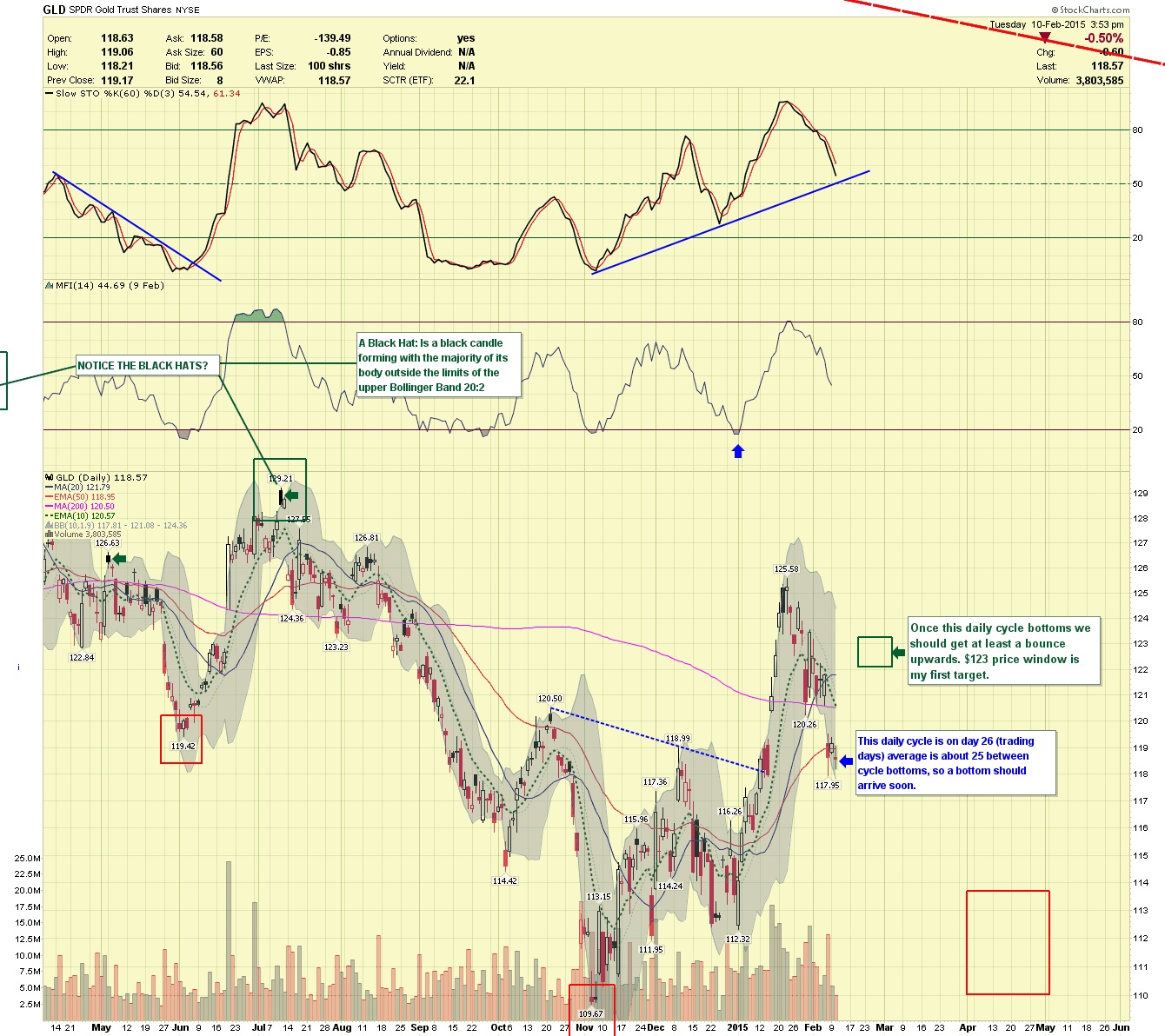 -SLV DAILY- Price broke down out of the bear flag as expected, either Gold bottomed or we will in the next day or two.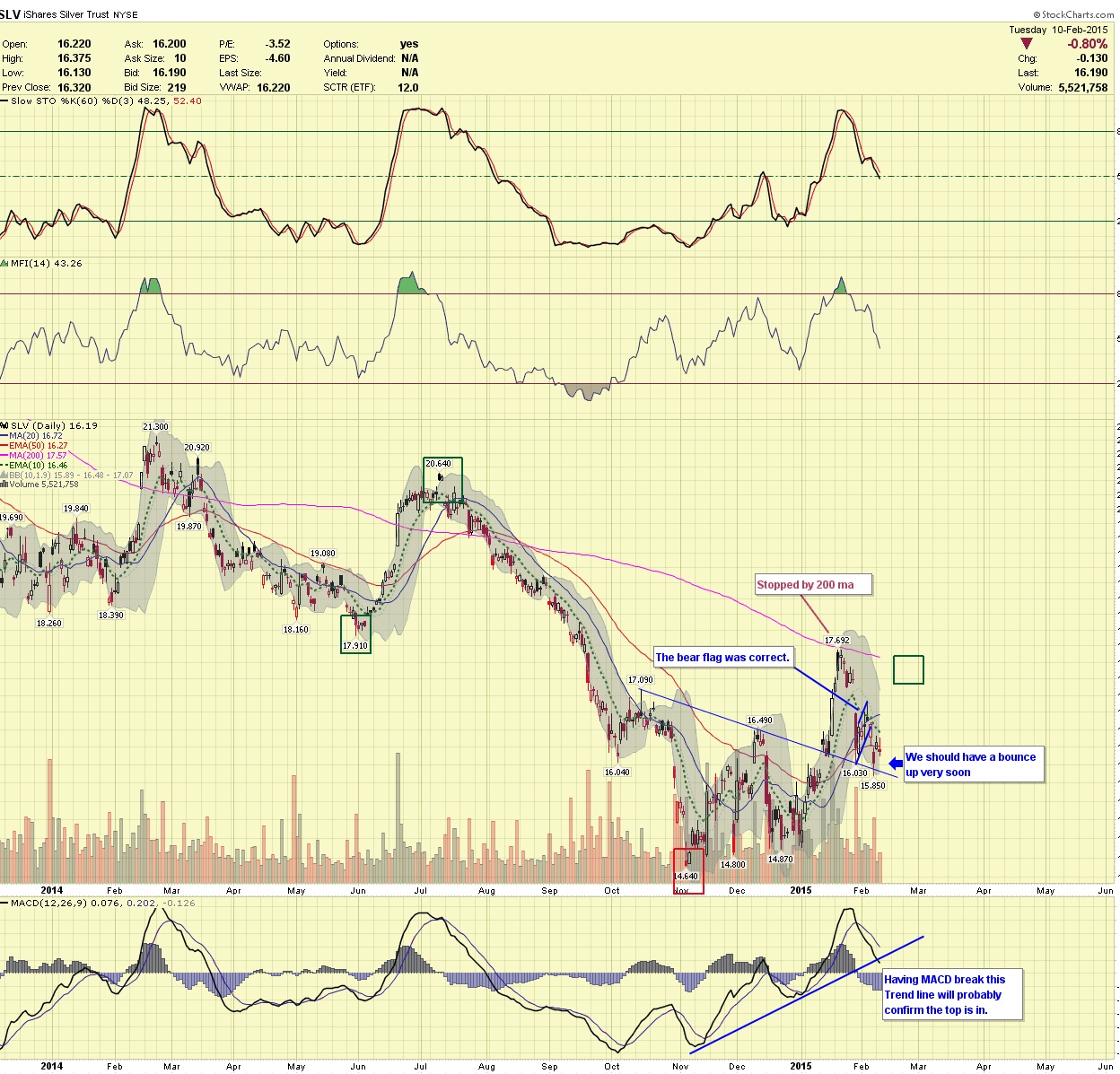 GDX DAILY- Price, broke down out of the triangle but recovered slightly, the next day or two will be very telling.
GDXJ DAILY- Price is forming somewhat of a flag pattern, as with GDX we will know more soon.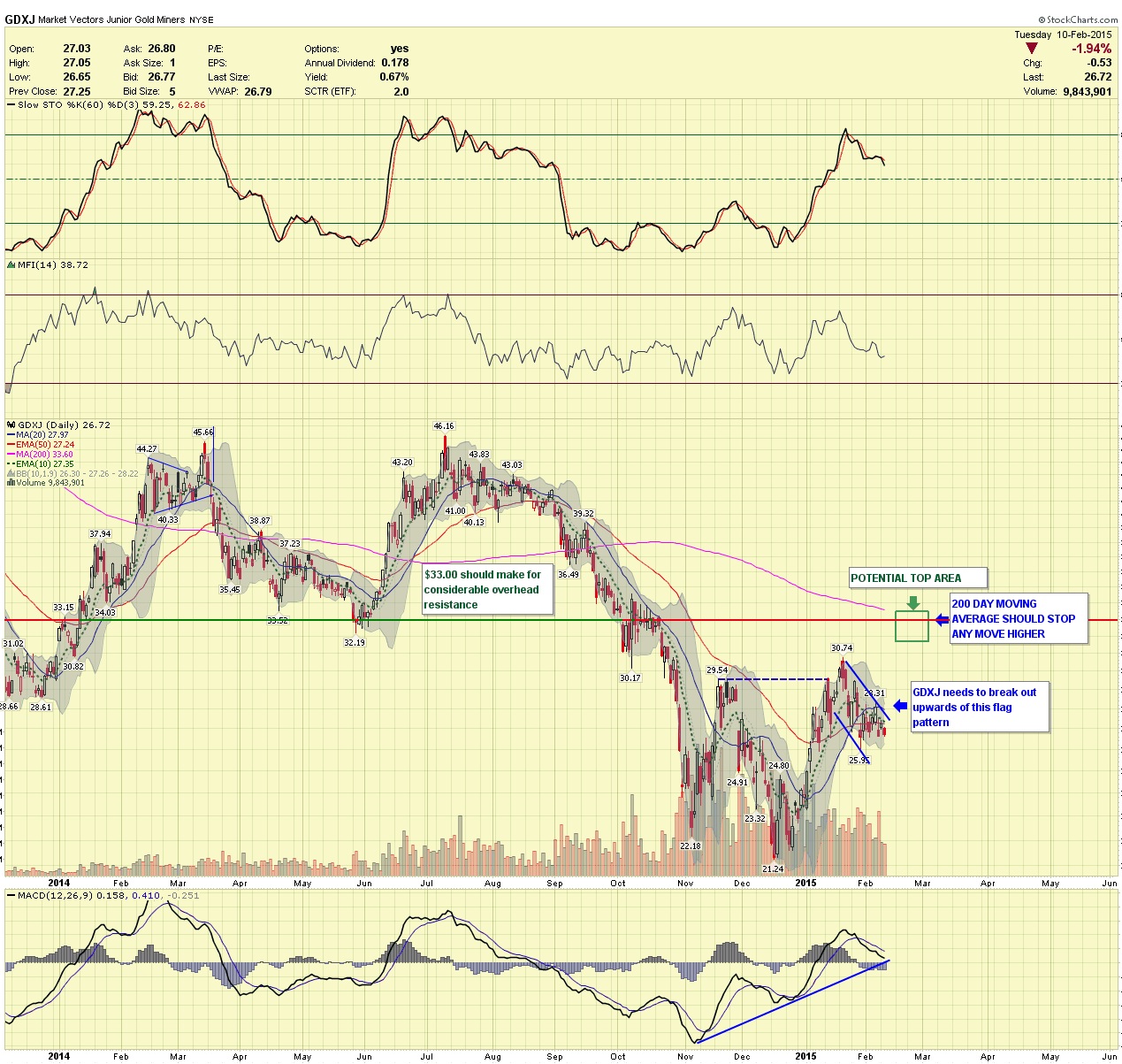 ********
DISCLAIMER
The EXAMPLE PORTFOLIO (EP) is a PaperMoney practice account courtesy of TD Ameritrade Think or Swim. It is used solely for informational and educational purposes. It is by no means intended to be construed as a solicitation or an offer to buy or sell any securities or any related financial instruments.
We recommend that visitors, and or subscribers consult with a licensed and qualified professional before making any investment decisions. Investing is risky, and the "EXAMPLE PORTFOLIO (EP)" does not give specific trading advice.
The (EP) is reset during the first quarter of every year back to $100,000 of practice money.