Gold Is the Strongest Currency Since The Coronavirus Scare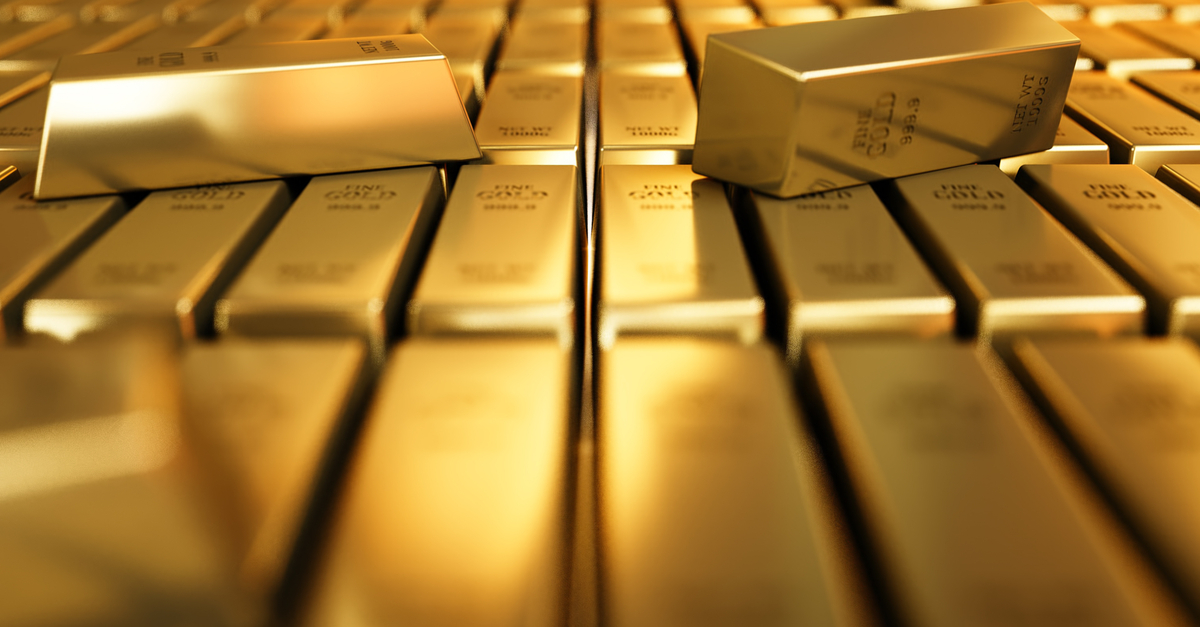 Another tumultuous week in equity and interest rate markets has helped fuel a big pop in safe-haven demand for gold and silver.
The major market moving event was, of course, the Federal Reserve's emergency rate cut on Tuesday. The Fed slashed its overnight funds rate by 50 basis points. But even before the Fed acted, the bond market had already forced its hand as yields on the 10-year Treasury note plunged to record low levels.
By Friday morning, the 10-year treasury yielded less than a paltry 0.90%. That represents almost no reward in exchange for the risk involved. Bond buyers are apparently willing to make a decade-long bet on U.S. government finances remaining solid and inflation remaining extremely low.
It's still possible for bonds to experience capital appreciation if rates ultimately head to zero or below – as they have already done in other parts of the world. The Fed is almost certain to cut rates again. There is a good chance at least some portion of the yield curve will be at zero later in the year.
As central bankers act furiously to devalue cash assets, the U.S. dollar is likely to come under downside pressure. If for no other reason than the Fed still has room to cut rates further while much of the rest of the developed world has already run out of conventional tools to depreciate their currencies.
There has been lots of talk of "coordinated action" among world central banks. Perhaps they will all get together and roll out some sort of global quantitative easing or other unconventional form of stimulus. Since zero and even negative interest rates haven't had the desired effect, maybe they will just try dropping cash out of helicopters – or whatever the digital equivalent may be.
Gold is emerging as the strongest currency in the world since the outbreak of the coronavirus. Although the monetary metal got hammered in futures markets in last Friday's trading, it has quickly recouped those losses.
Gold is showing tremendous relative strength versus the stock market, which continues to swing wildly on a daily basis. The Dow Jones Industrial Average has so far suffered just a sharp correction in the big picture. It was just a month ago that the blue-chip average was hitting new record highs.
But when measured in term of gold, the Dow is in a major bear market. In fact, the Dow:gold ratio dropped this week to a 3-year low of 15.6:1.
Another ratio we monitor closely is the gold:silver ratio. It is now trading at an extreme high of about 96:1. You'd have to go all the way back to 1991 to find gold selling at a more elevated premium to silver – and then only briefly.
If coronavirus fears continue to drive markets, then gold could potentially spike to 100 times the silver price. But we suspect that when markets finally calm down and prospects for the global economy improve, silver will begin playing catch-up to gold. And it has a long way to go to get back to a more historically typical relationship with its more prestigious counterpart.
We are also seeing a big surge in demand for silver bullion products. The U.S. Mint reported that it sold 675,000 Silver Eagles in just the first three days of March. By comparison, it supplied dealers with just 650,000 Silver Eagles for the entire month of February.
Coming off of three years of subpar demand for physical precious metals – the downturn really began after the election of Donald Trump in November 2016 – this year could see a significant rebound.
Although fears of a debilitating global pandemic may fade – and we certainly hope they do – other drivers of bullion buying are likely to persist.
The Fed's return to zero interest rate policy makes hard money look like an increasingly attractive place to hold wealth. Plus, we could see rising political uncertainties and worries heading into this fall's election – especially if investors fear the outcome could be bad for Wall Street. 
The threat of an overt socialist becoming president seems to have subsided with Bernie Sanders losing several key states to Joe Biden on Super Tuesday. But Sanders is still winning the youth vote overwhelmingly. That large and growing cohort of radical leftists could propel more AOC types into Congress and into powerful positions at the state and local level.
Both Joe Biden and President Trump will talk a lot about unifying the country on the campaign trail. But the reality is that the U.S. is likely to remain as politically polarized as ever. There are no bipartisan solutions in sight for chronic problems such as trillion-dollar budget deficits.
All our big fiscal and economic issues are being handed off to the Fed to handle. The only strategy it has to deal with them is to paper over everything with more fiat dollars.
********