Have I Changed Perspectives On GLD?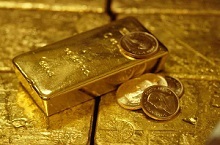 With the rise we continue to see this week, I wanted to post a quick update to give you my take, even though I am on vacation this week. 
As I have been saying for the last few weeks, I have a hard time viewing the gold bottom being in due to the terribly overlapping move off the lows with which we began.  But, should it be a leading diagonal, then the count in grey is what I would be expecting.  But, again, we need to complete a full 5 waves off that low to make me a believer in buying gold's pullback we get after that 5 waves up completes. 
However, I am still VERY VERY skeptical about us getting a full 5 waves up.  Rather, I will now adopt the count that Garrett has been posting for this last phase of the bottoming process, and that has us counting it all in waves of 3.  That means this rally is a b-wave, with a c-wave down to potentially follow.  Yet, I will NOT short until I see a 5 wave move off taking us below the support box between the .764 and 1.00 extensions - 119.50-121.75.  That is the major point of support which should hold if this market is going to develop 5 waves off the low.  And, if we do, then we are only in wave iii of 3. . . . or, from the more bearish perspective - which is my primary right now - wave iii of (c) of b. 
Either way, this wave does not yet look completed for a Gold Trust (GLD) top to either wave 3 or b.  Again, I am wrong if we see a break down below 119.50.  Until then, this can still extend higher, even in the b-wave count.
Please see chart illustrating the wave count of the GLD: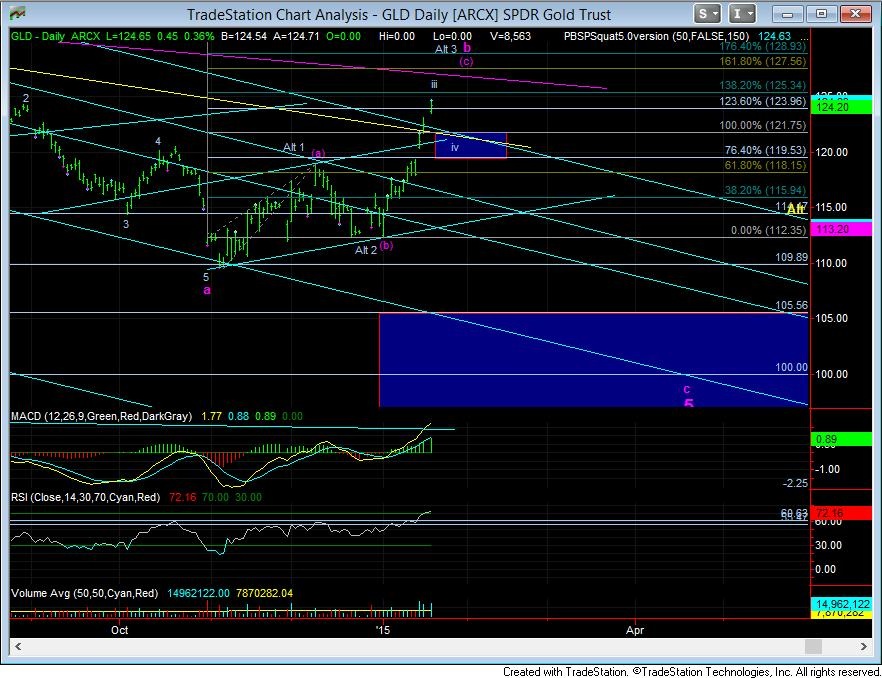 Related Articles (click title to view):
Eventually The Gold Price Will Bottom…BUT
Time For A Different Perspective On Gold
Metals' Path To Lower Lows Has Become Messy
******** 
Courtesy of ElliottWaveTrader.net