Lift-Off Not (Yet) - Precious Metals Supply And Demand
Wrong-Way Event
Last week we said something that turned out to be prescient:
This is not an environment for a Lift Off Event.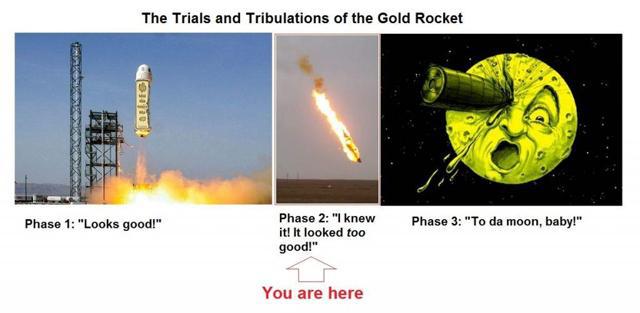 An unfortunate technical mishap interrupted the latest moon-flight of the gold rocket. Fear not true believers, a few positive tracks were left behind. [PT]
The price of gold didn't move much Mon-Thu last week, though the price of silver did seem to be blasting off. Then on Friday, it reversed hard. We will provide a forensic look at the intraday action on Friday, and our usual picture of the gold and silver fundamentals. But first, here is the chart of the prices of gold and silver.
Gold and silver priced in USD, as of the end of last week
Next, this is a graph of the gold price measured in silver, otherwise known as the gold to silver ratio (see here for an explanation of bid and offer prices for the ratio). It fell most of this week, recovering to unchanged by market close on Friday.
Gold-silver ratio, bid and offer
Here is the gold graph showing gold basis, co-basis and the price of the dollar in terms of gold price.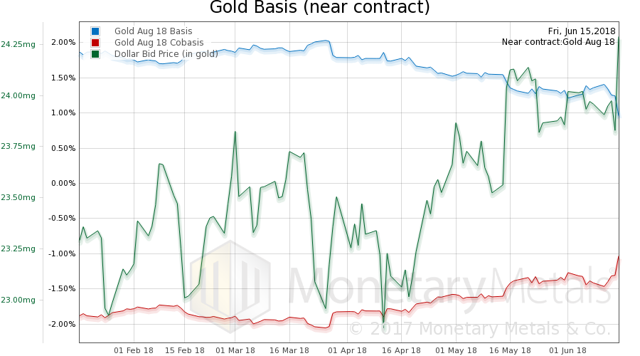 Gold basis, co-basis and the USD priced in milligrams of gold
********