The Next Stock Market Move Is Going To CRUSH Consensus Thinkers...Buckle Up
Here's a chart your broker won't show you.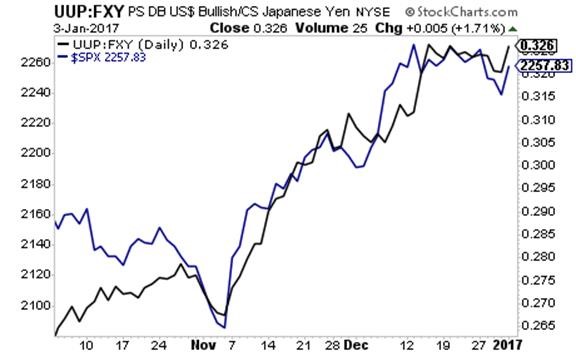 The entire move in the S&P500 since the November 8 election has been driven by the move in the $USD/Yen pair. As you can see, these two items (USD/YEN and S&P 500) are essentially the same trade.
"So what, who cares?", you might be asking.
Everyone should care, because this trend is ending.
The USD/Yen currency pair is now at MASSIVE resistance. The odds of this trend continuing are now less than 20%.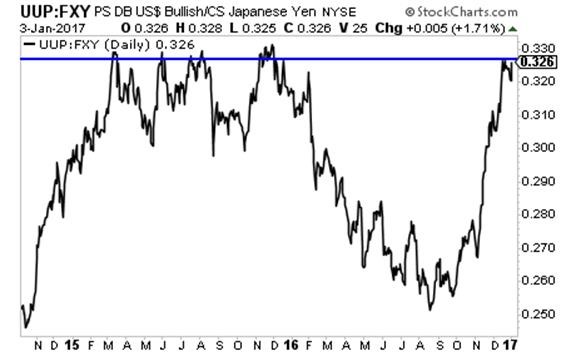 Which means…this move will be reversing, and stocks will be dropping HARD.
The last time this trend reversed was the early 2016 bloodbath during which stocks dropped 13% in the span of six weeks.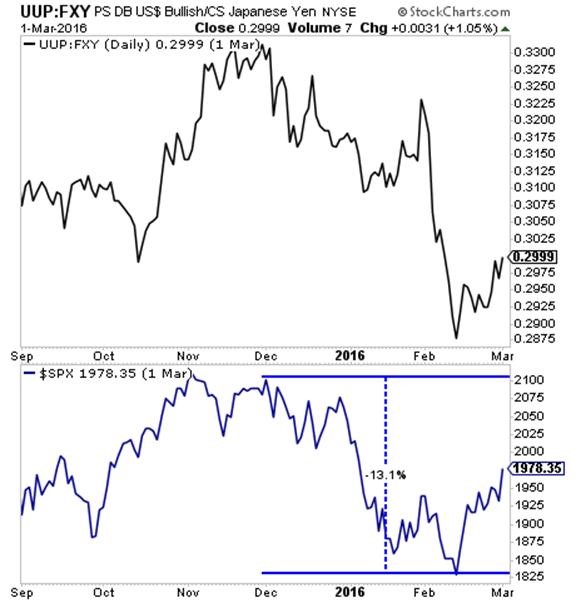 Another Crisis is brewing…the time to prepare is now.
Graham Summers
Chief Market Strategist